1.Introduction of this outdoor leopard bronze statue:
Our fierce leopard stood on a big rock. He opened his very large mouth, leaking sharp teeth, and his sharp claws. He is looking for his own prey. With its amazing details of the coat and body structure, this beautiful matte unrestrained outdoor leopard bronze statue is excellent. His fierce expression also shows people a powerful force, and we would be attracted by this power.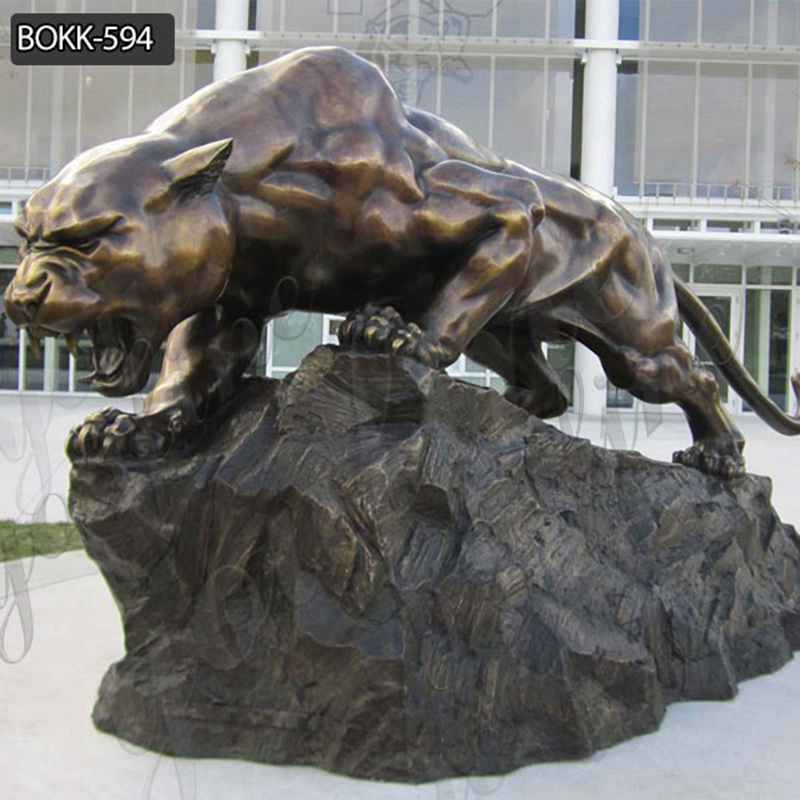 The leopard is tall, with beautiful lines, strong sexual force and quick movement. Therefore, he is a symbol of majesty and strength, and is also deeply loved by people. The leopard is an animal of the genus Panthera. Widely distributed in various countries and regions in Africa and Asia.
The environment adaptability of leopard is very strong, the whereabouts are hidden. And the overall living conditions are better than its cat family relatives, lions and tigers, but the status of some leopard subspecies is not optimistic. The leopard coats of different subspecies are light yellow, golden, yellow and so on. Because it is covered with round markings, it is also known as the leopard or colorful leopard.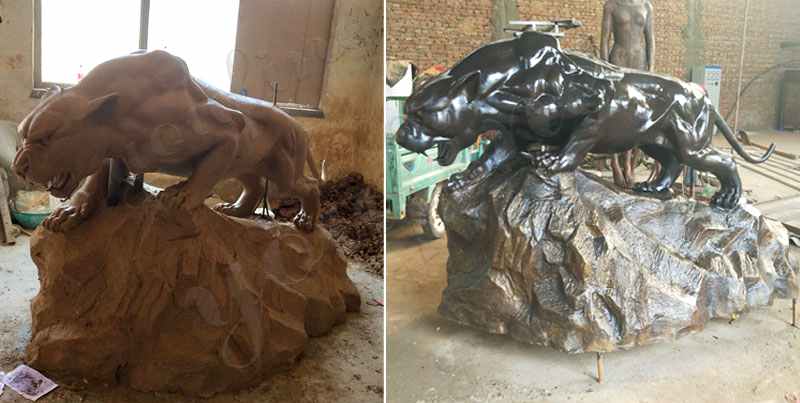 3.Why Choose You Fine Bronze Foundry:
Our factory specializes in bronze statues and sculptures for more than 30 years. Our various bronze statues could be used for interior and exterior decoration, business and holiday gifts, wedding souvenirs, art collections and more.
We have a professional clay mold studio. The masters produce all kinds of clay molds all the year round. Their experience is very rich and could make very vivid clay sculptures.
Each of our bronze  sculptures is cast by our professional and experienced bronze craftsmen. And our brone master uses the superior and traditionla "lost wax" casting method at the foundry, all of which are hand carved.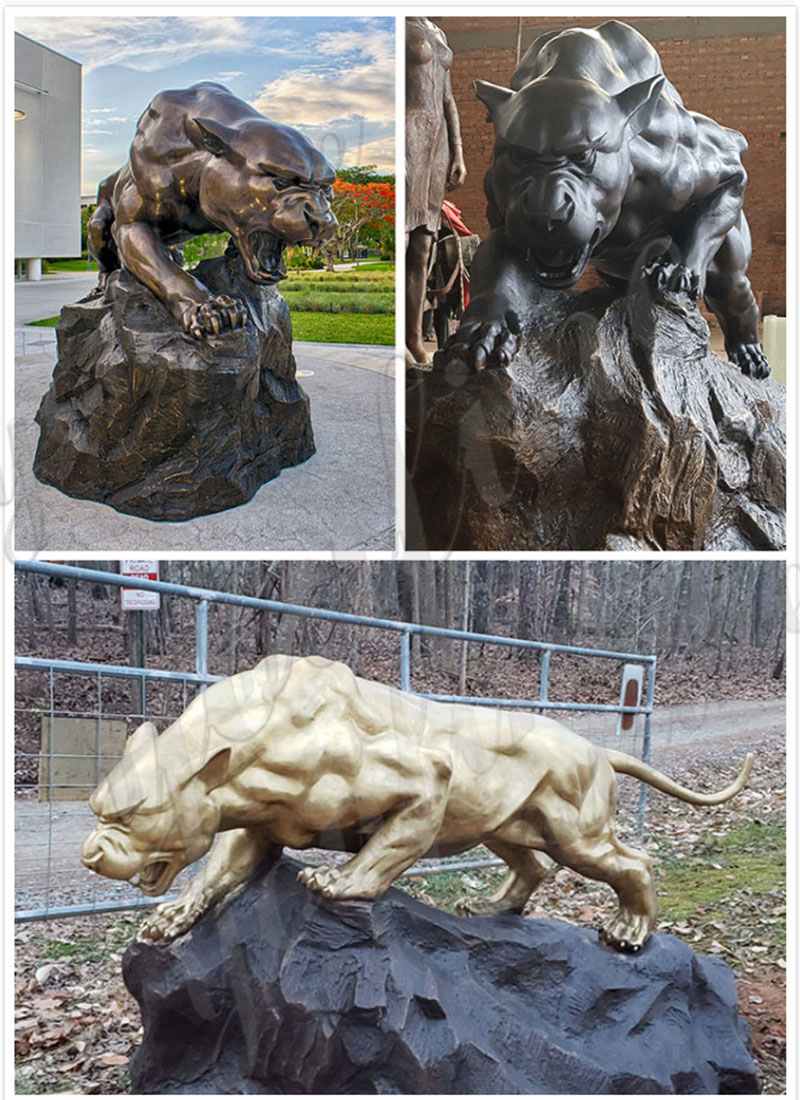 4. More designs of brozne animal statues:
Here at our You Fine Bronze Foundry, you could find any brozne animal sculptures you want. For example, bronze horse statues, bronze deer statues, bronze bull statues, bronze dog statues, bronze lion statues, bronze leopard statues, bronze dolphin statues, and so on. At the same time, we also offer customized services, regardless of the style, size or color of the product. We could meet your requirements for sculpture as much as possible.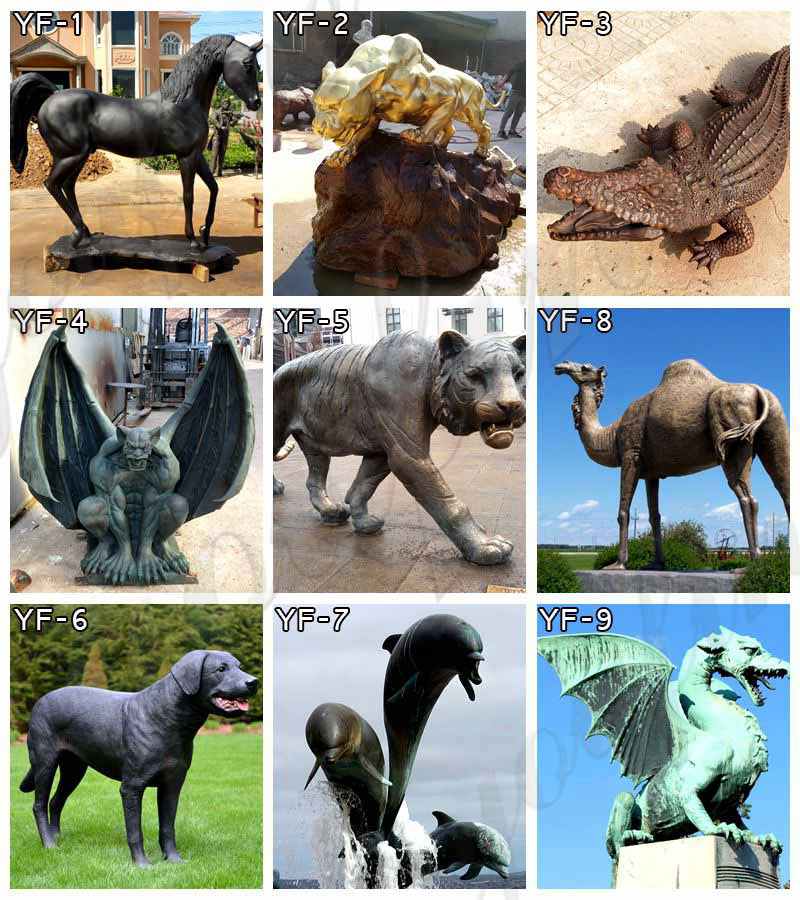 Since each person has different requirements on the size, material and color of the bronze sculpture, the price of the product would be different. We usually need to calculate the corresponding price according to your requirements. If you want to consult the relevant sculpture information, please leave a message on our website or call us directly, we would reply to you in the first time.