Outdoor Leopard Bronze Statue Details:
The exquisite outdoor bronze leopard statue is the best choice for decoration on any campus or outdoor garden. Our leopard statue is very exquisite and vivid, perfectly carving the image of the leopard. The flexible body, sharp teeth, and cute tail all attract people's attention deeply. Therefore, this statue must be the best choice for outdoor decoration.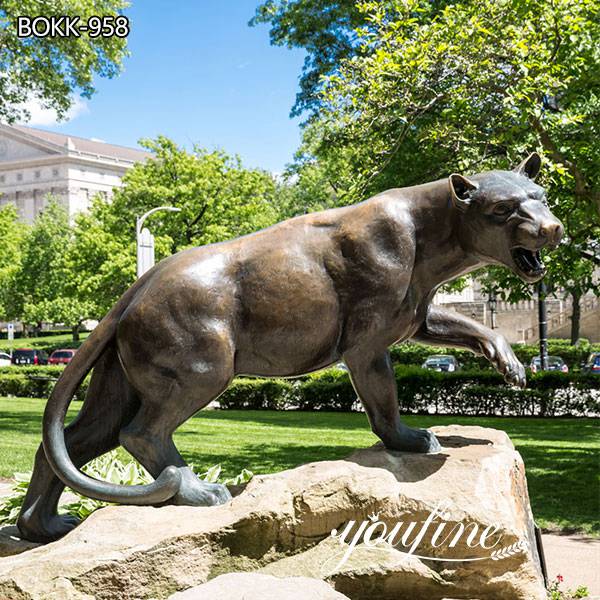 Why Is Leopard Statue Popular?
In fact, the leopard statue is very popular with people. You could often find leopard statues in outdoor gardens and campuses. The leopard's agile body and speed are what people like. So, the Leopard is the official mascot of the University of Pittsburgh.
And the nickname for the sports team and other organizations and branches of the university. The mascot is usually called the Pittsburgh Panthers or Pittsburgh Panthers. Therefore, up to 20 physical representations of leopard statues could find on university campuses and sports facilities. Therefore, the leopard statue gradually became popular on campus.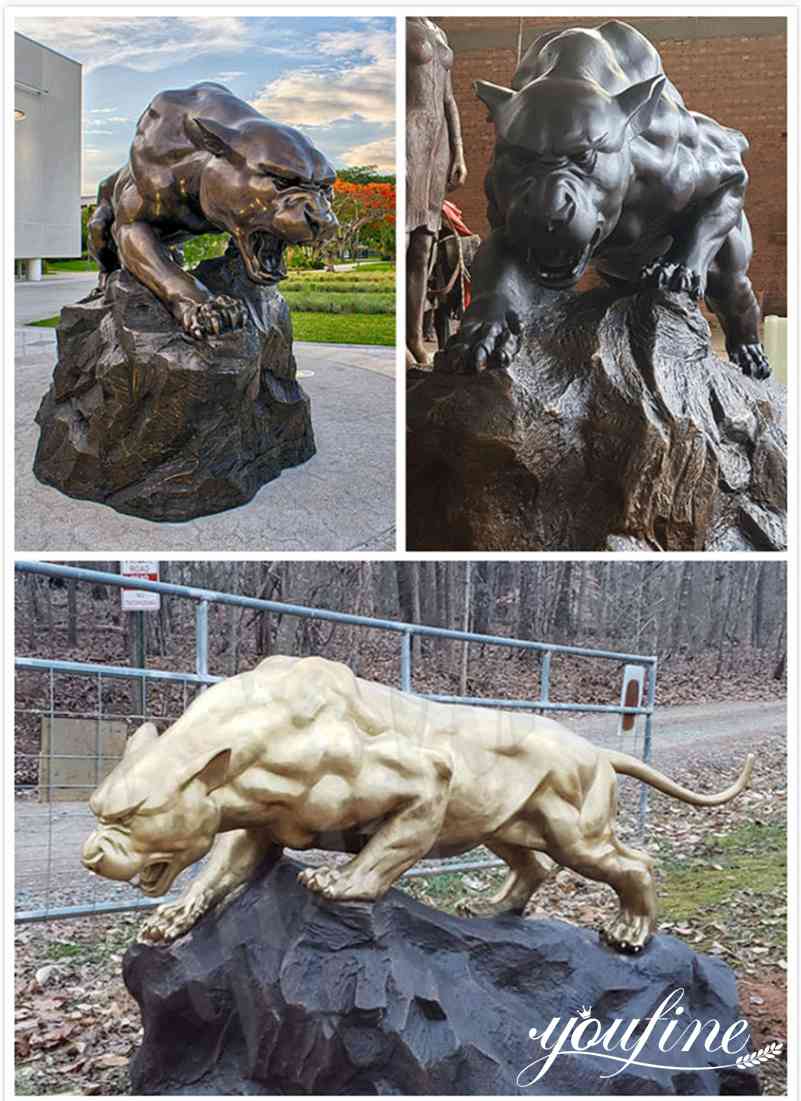 Professional Team, Traditional Craftsmanship:
Our outdoor bronze leopard statue would be made by our professional artists team. First of all, You Fine has professional clay mold masters who are good at making animal sculptures to make the 1:1 leopard clay mold. Secondly, we also have the experienced carving artists to cast bronze sculptures. Finally, our factory continuously upgrades and improves the bronze casting process to ensure that we provide customers with the highest quality sculptures.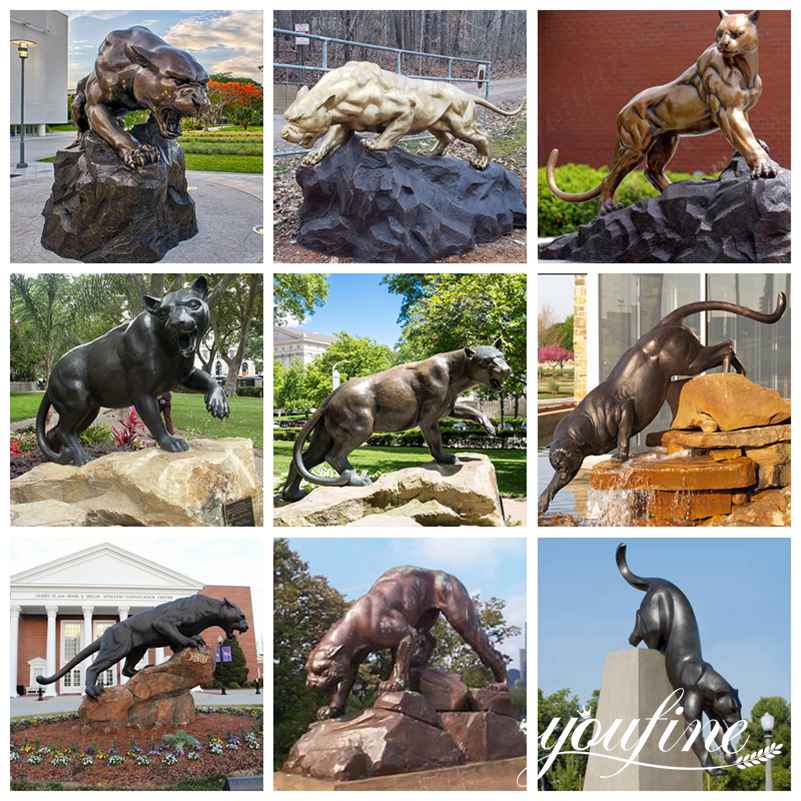 Accept Custom Size Design:
You Fine is a professional bronze sculpture casting factory with more than 39 years of experience. We always take customer satisfaction as our primary service goal. And provide our customers with the most satisfactory sculptures. We accept customized services. Therefore, we could provide customers with the size and design of bronze sculptures according to their needs.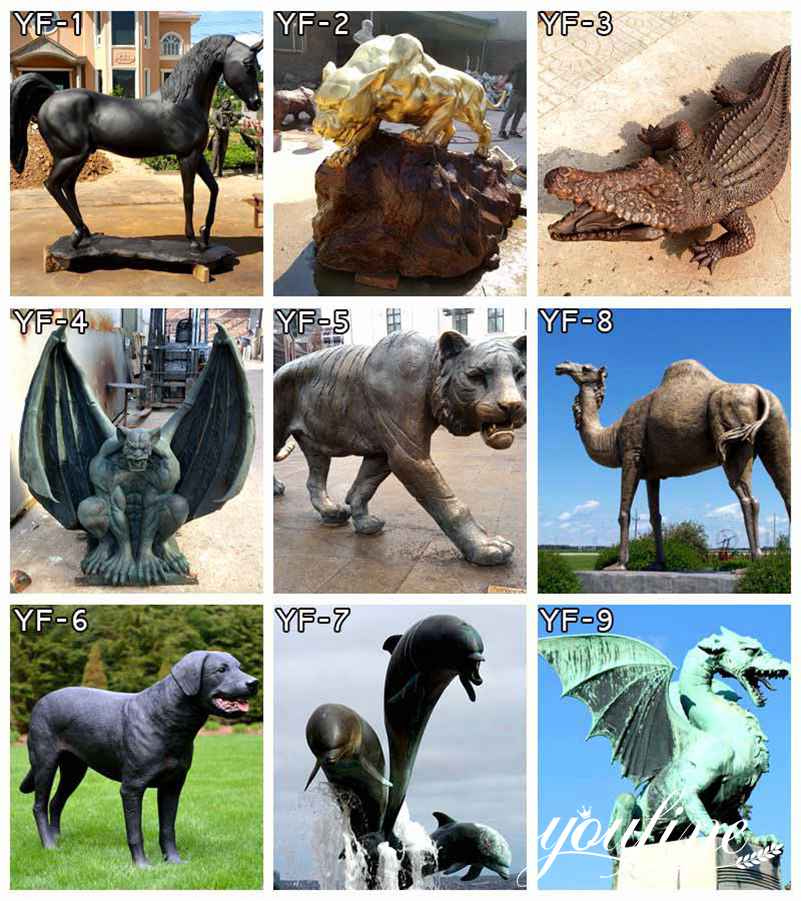 So if you need a beautiful life-size bronze leopard statue in your outdoor garden or campus, please feel free to contact us. You Fine has many statue designs, and there is always one that suits your taste.