Life Size Bronze Leopard Statue Details:
This life size bronze leopard statue is so exquisite and with amazing details. The leopard stood on a base, his tail cocked and bent upwards, and the serious expression made people both surprised and liked it. This amazing bronze animal sculpture is made of high-quality bronze material. Then high-quality raw metal materials could make the quality of the bronze sculptures produced is best, without any quality problems using for many years.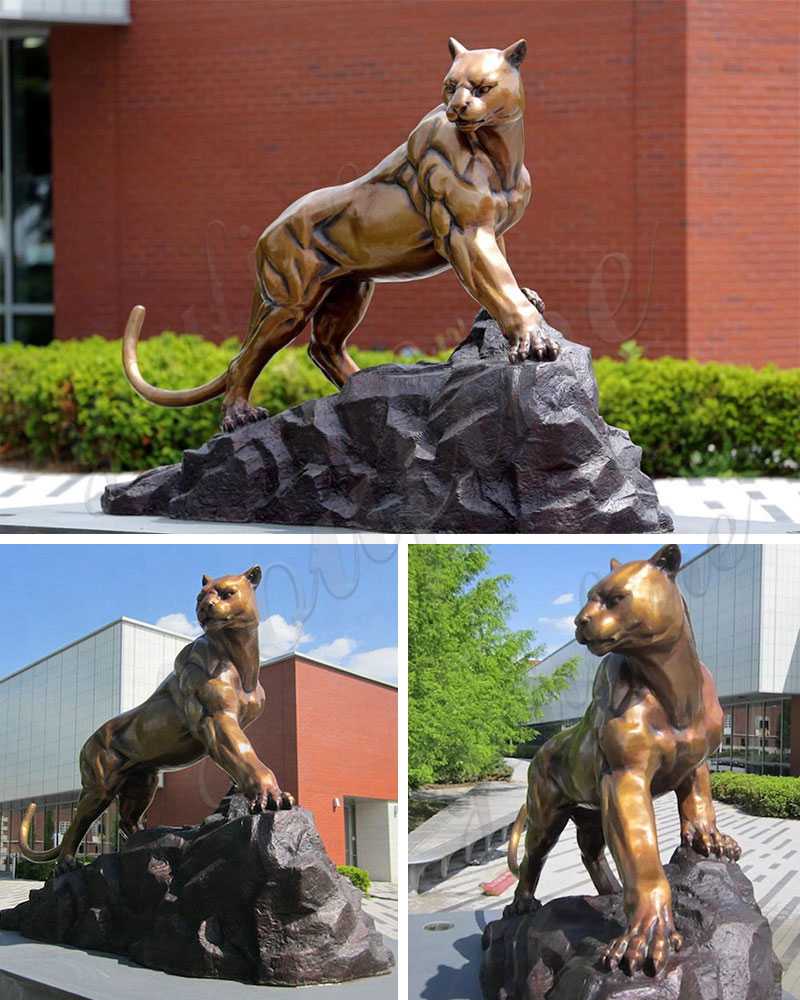 Our bronze leopard statue is life-size, and we have the 1:1 clay model to this sculpture. Therefore, when making this bronze sculpture, our professional carving master could directly use the existing clay mold to cast the corresponding bronze sculpture. As well as, all carving details are hand-made by our professional masters. They all have many years of experience in making copper animal sculptures.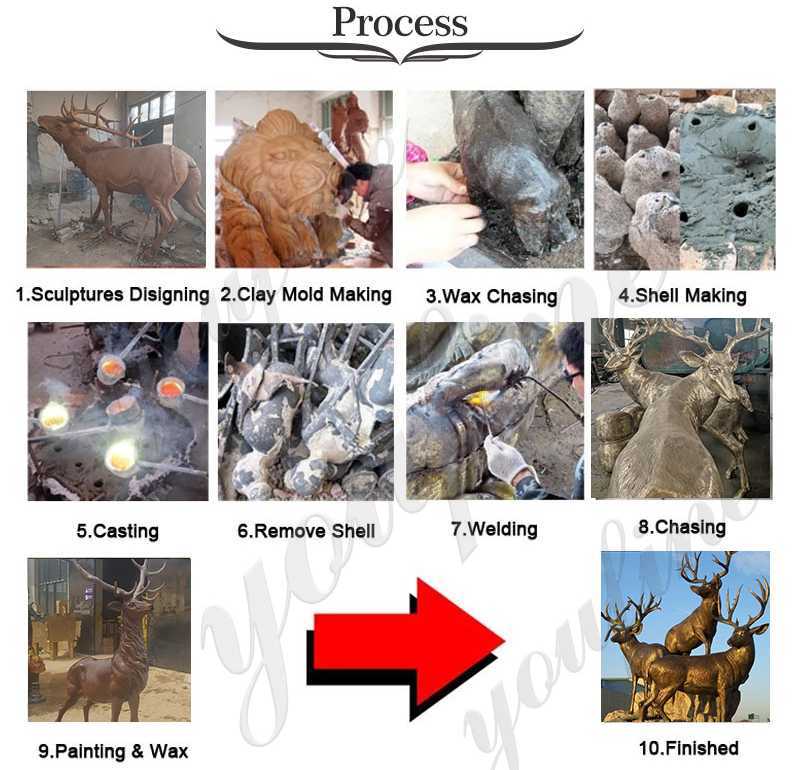 Application Occasions:
Beautiful life-size bronze animal sculptures could be placed in any outdoor, these beautiful life-size bronze leopard sculptures could be placed on the university campus, or elementary and middle schools. This must be a beautiful decorative artwork. Of course, this could also put other public places. Such as parks, botanical gardens, business centers, parks, or gardens in your own home.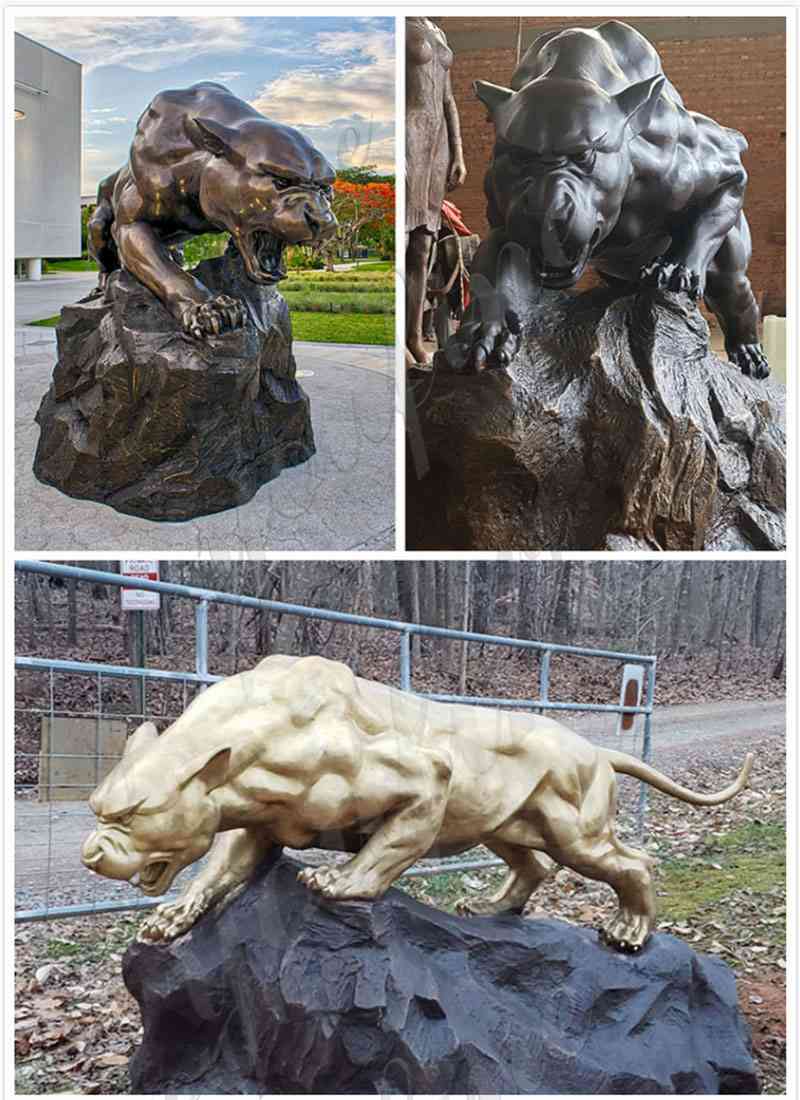 What Bronze Animal Statues Could We Cast?
You Fine Bronze Foundry is one of the leading casting bronze sculpture factories and exporters. With more than 35 years of experience, we always provide superior quality to all our customers. We have extensive experience in making bronze animal sculptures and could make different kinds of animals. Such as bronze horse statues, bronze ducks statues, bronze dogs statues, bronze lions statues, bronze deer statues, bronze bull statues, bronze eagle statues, and so on.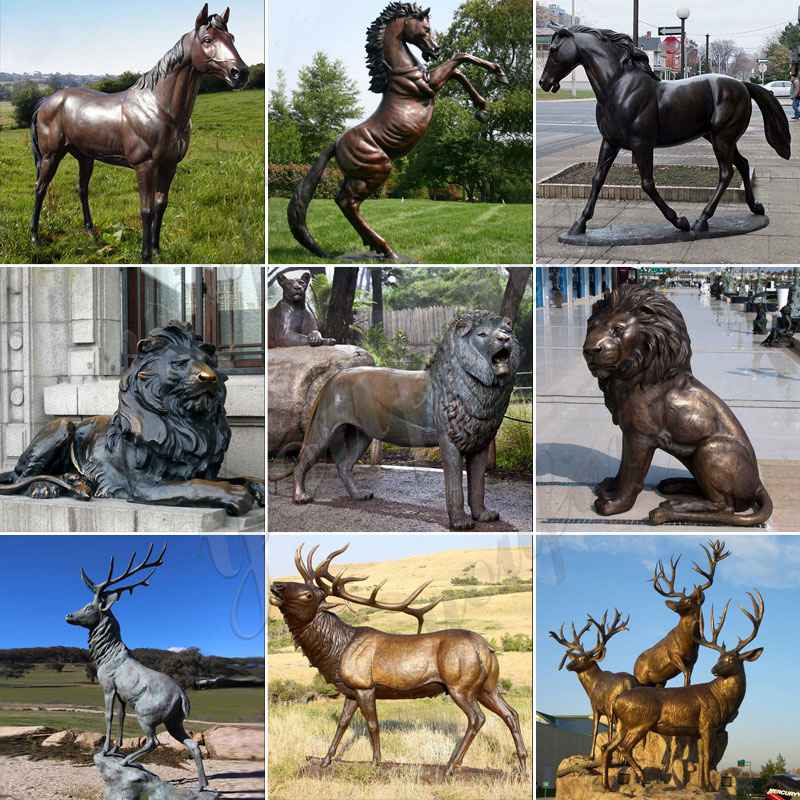 As a specialist bronze sculpture making factory, our factory could produce a range of beautiful bronze leopard sculptures for you to choose from. You could always contact us for a catalog and a specific quote.