Bronze Moose Garden Statue Details:
This is a classic bronze moose garden statue, which completely restores the image of the moose. The huge flat palm-shaped horns, like the shape of an umbrella, are its identity symbol. This is completely different from other types of deer, and the body of the moose is very fat. This statue is life-size and place in any outdoor garden as beautiful decorations.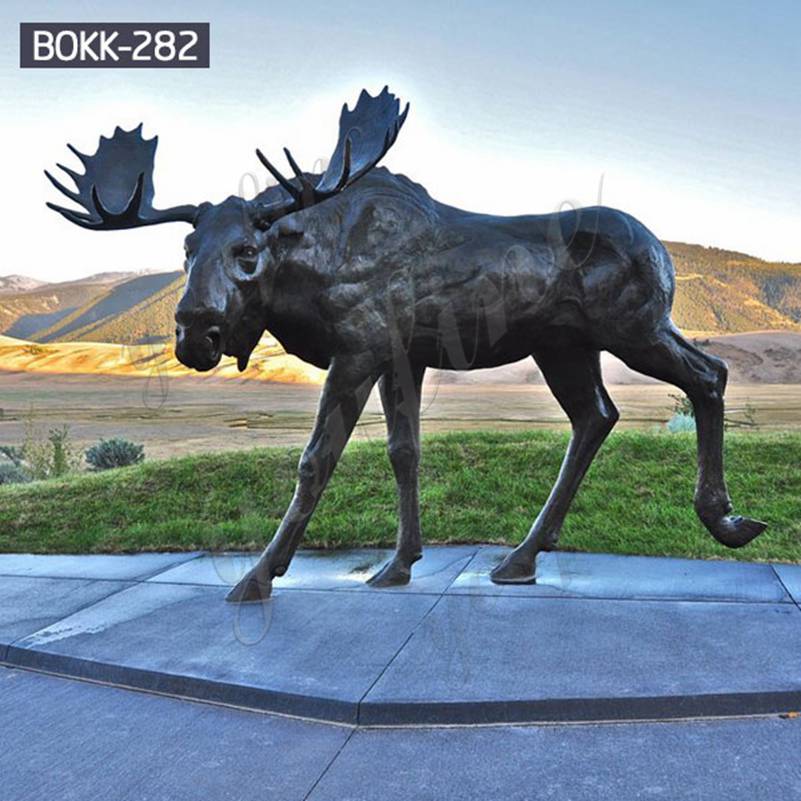 Our Advantage 1: Advanced Technology
Our factory would use the traditional and ancient lost wax method to make this life-size bronze moose statue. Relying on many years of experience in statue casting, Our factory continuously improve the process to improve the quality of the statue. As well as all the details of our statue are hand-made by our professional bronze masters to ensure that all the details of the statue are perfect.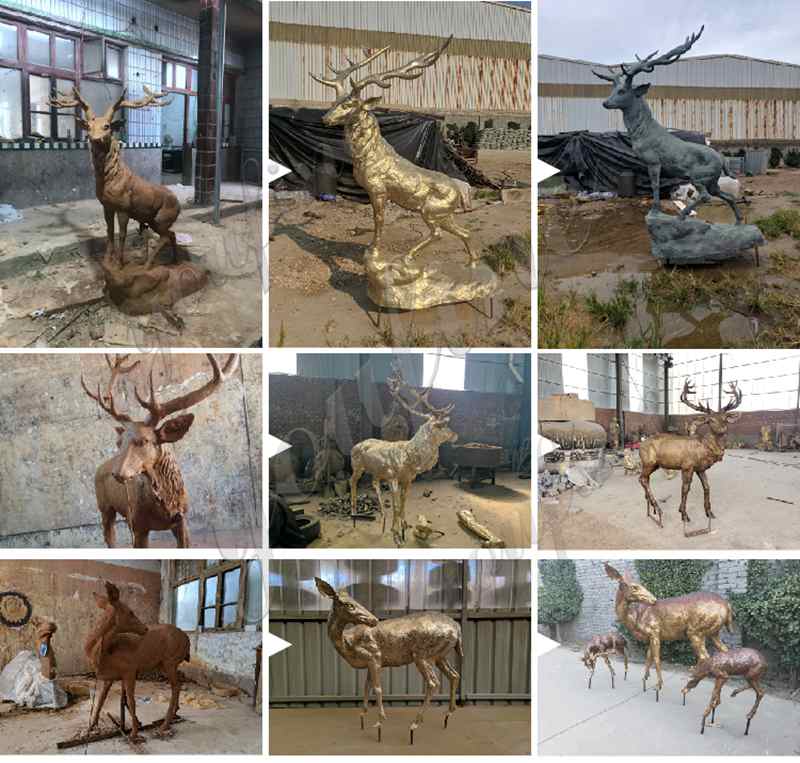 Our Advantage 2: Using Chemical Coloring Method
For the color of our bronze moose statue, our factory would use a chemical coloring process. So you could have a variety of color choices, such as brown, black and other colors you want. The chemical coloring method is a very magical process, by seeding and mixing multiple colors to form the color you want. As well as we have professional coloring masters who could master the chemical coloring method proficiently and bring you very amazing statues.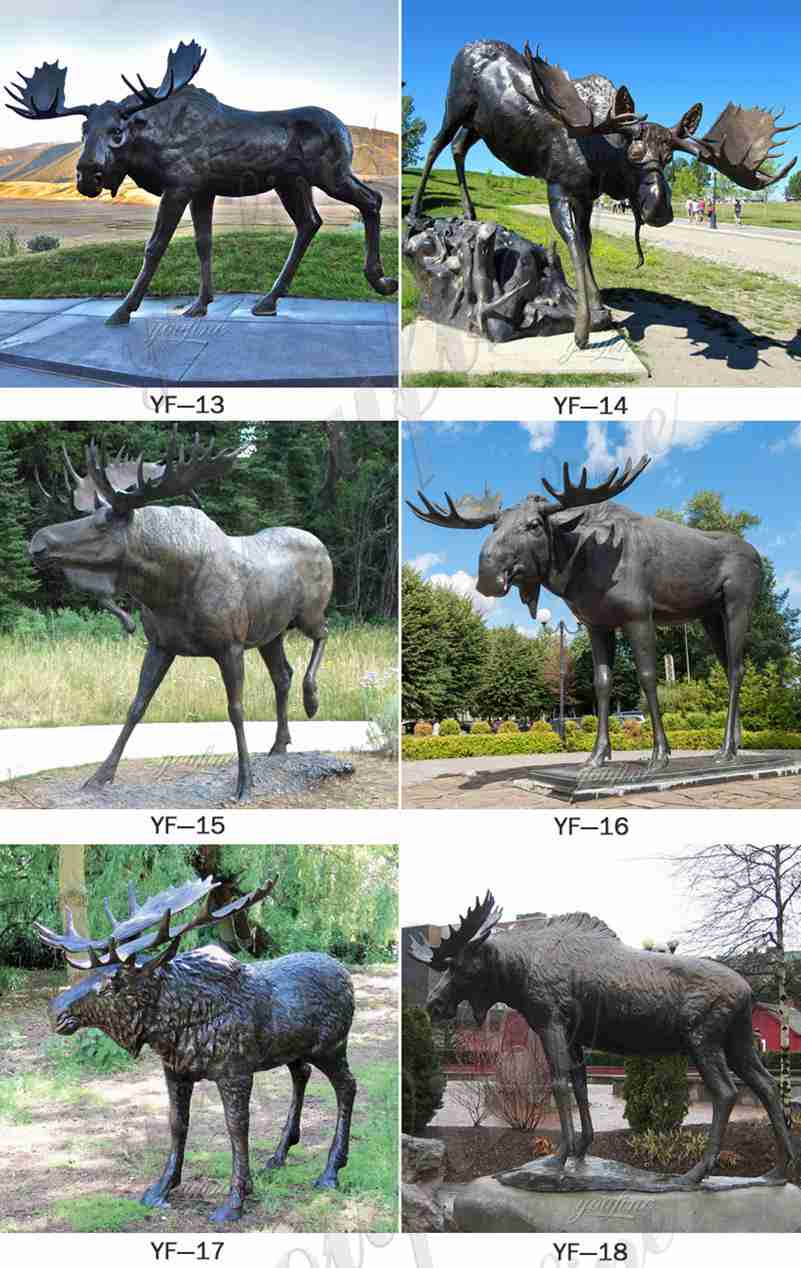 More Bronze Animal Statue Designs:
You Fine is a factory that specializes in making bronze statues, so we could provide you with thousands of different bronze animal statue designs for you to choose from. For example, life-size bronze deer statues of different kinds, bronze horse statues of different sizes, bronze lion statues, bronze bull statues, and so on. There are also other exquisite bronze eagle statues, bronze elephant statues, bronze leopard statues, bronze dolphin statues, and so on. You could find it on our website. Please click here link to view: www.bronzesgallery.com/product-category/bronze-animal-sculpturebronze animal statues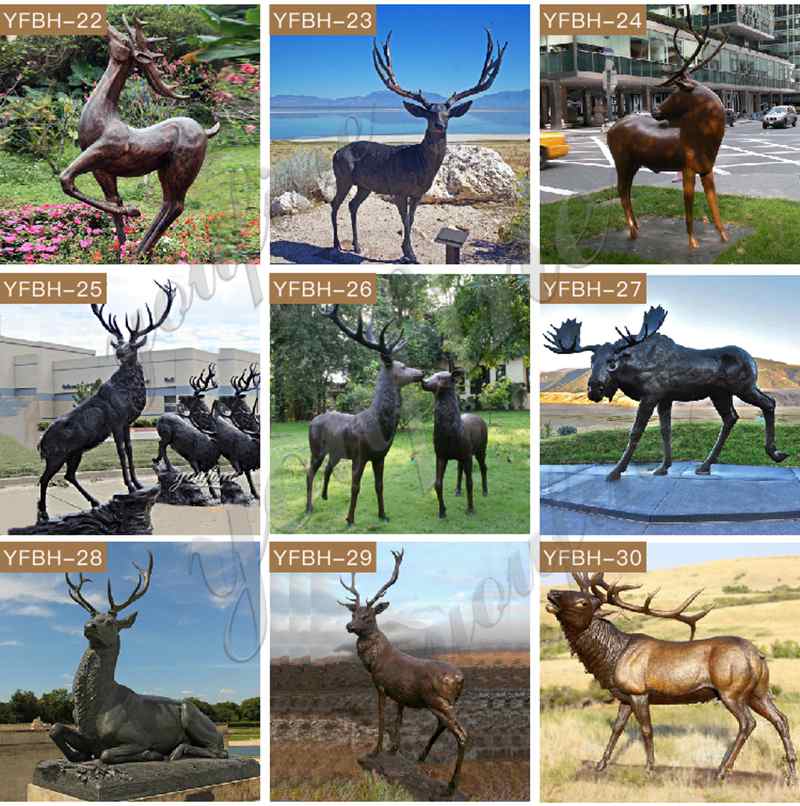 If you need to buy any bronze animal statues, please feel free to contact our sales staff. We would provide you with detailed product information and the latest quotation immediately.