Moose Yard Statue Introduction:
YouFine has the bronze moose yard statue in different shapes. Moose is a special animal because it looks like it is made up of various other animals. Many people love moose, not only because of their special appearance but also because of their friendliness. YouFine's artists perfectly embody the strong and powerful body of a moose. If you bring this animal sculpture into the garden, it could add an artistic touch to the environment. And this moose sculpture could also show people the beauty of nature.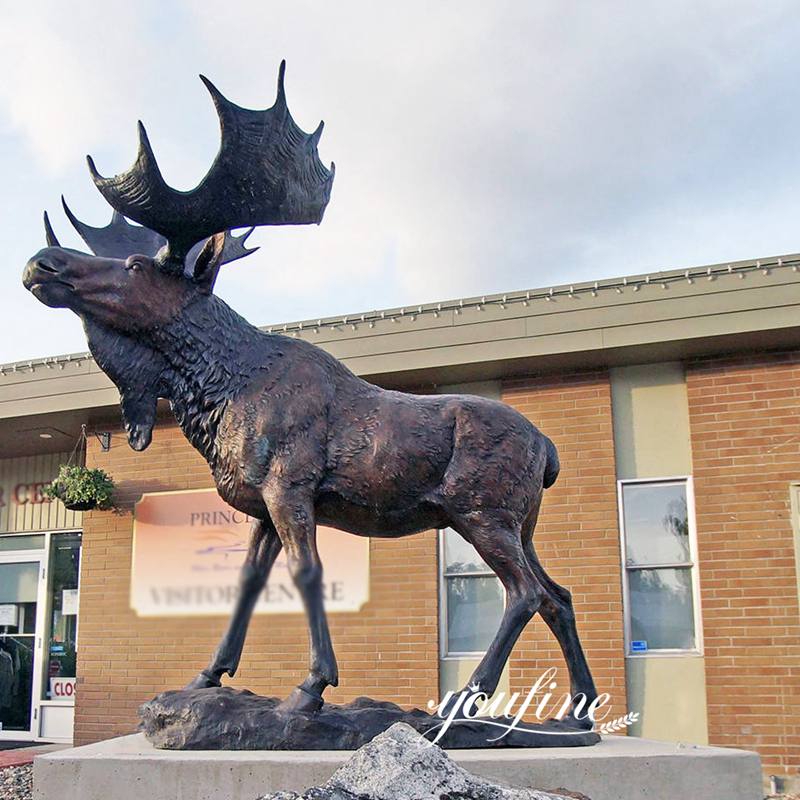 Reasons to Choose YouFine:
YouFine is a professional factory for casting and customizing animal statues. We offer you a complete range of moose production services. First of all, we insist on using high-quality bronze cast moose sculptures. Most notably, our factory has been casting animal statues for 40 years. Therefore, we have fully mastered the technology of mold making. No doubt, YouFine would cast your realistic life-size moose sculptures for you.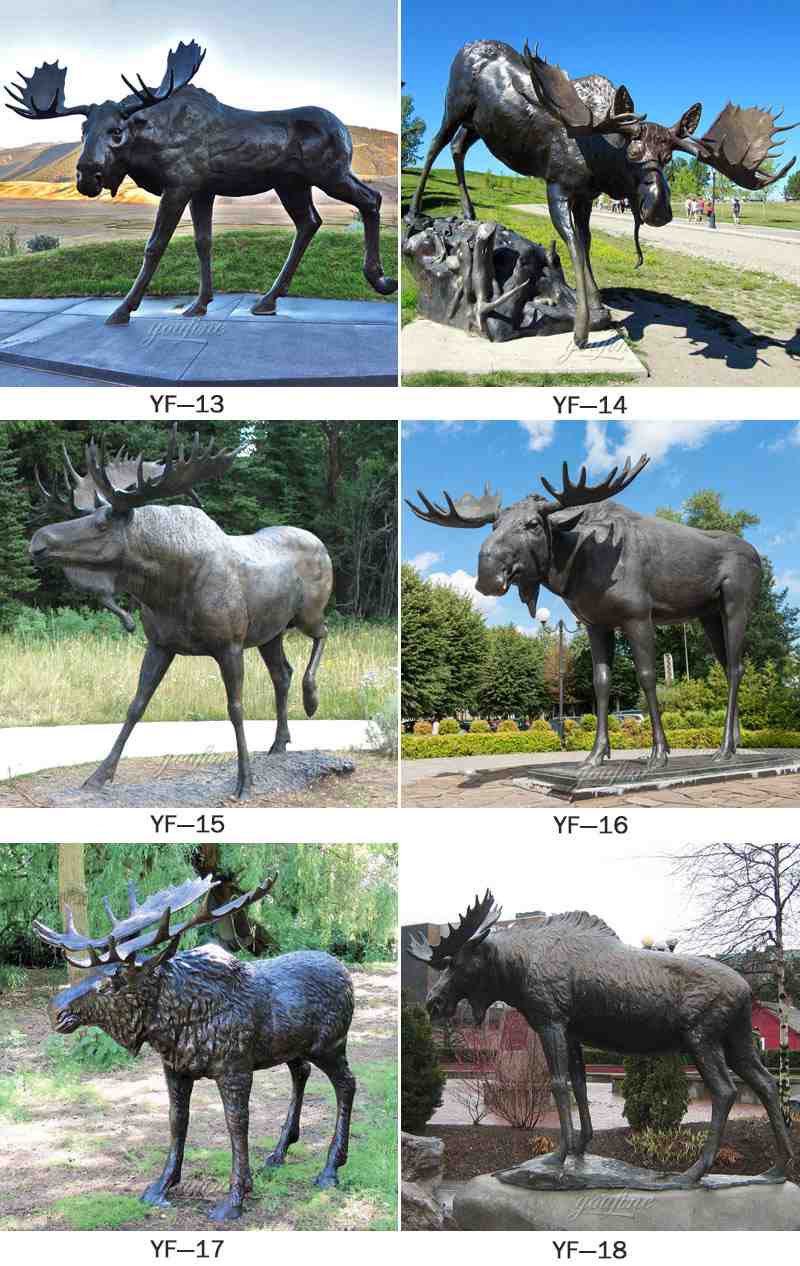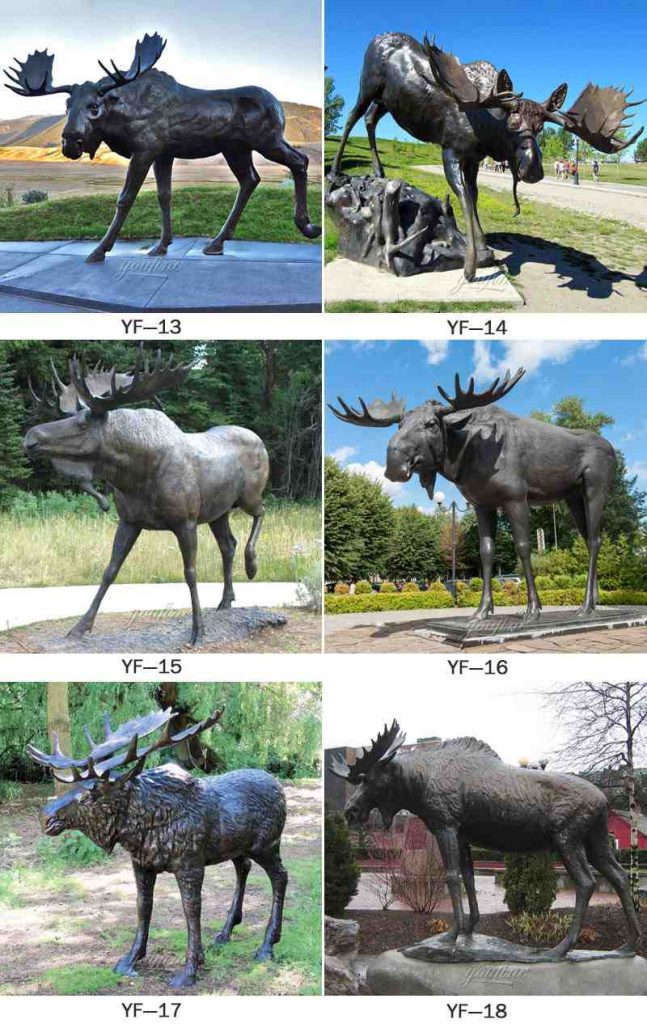 More Moose Sculpture Options:
Moose are typical arctic taiga animals. Moose are the largest deer in the world, and they are the largest deer in size and height in the world. They mainly inhabit primitive coniferous forests and mixed coniferous and broad-leaved forests. Also, they are never far from the forest. But as the seasons change, male moose usually live alone, while females and fawns live in groups. So if you like moose a lot, you could place one of our bronze moose sculptures in your garden.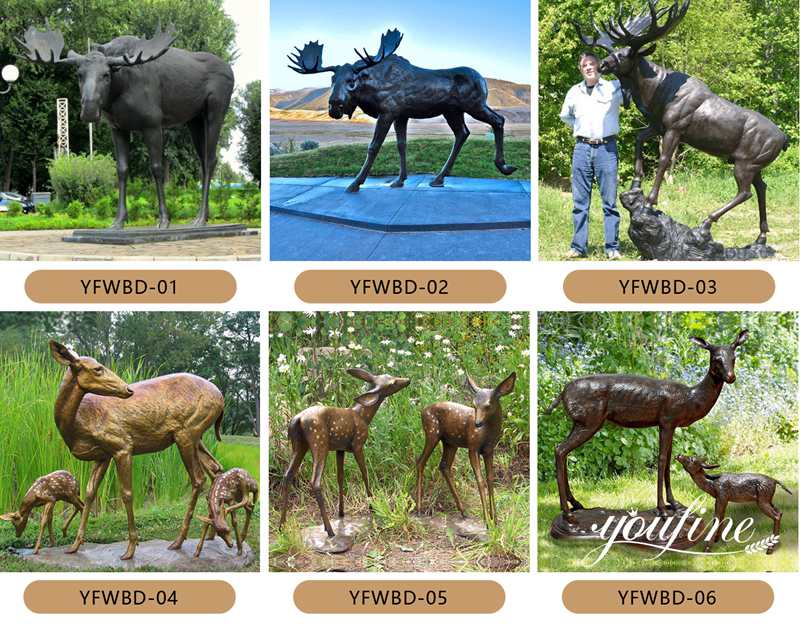 And, we have a lot of deer sculptures, such as we have moose sculptures, elk sculptures, stag sculptures, doe sculptures for you to choose from. Now deer sculptures are becoming more and more common in our lives. Deer sculptures are not only beautiful but also have artistic value.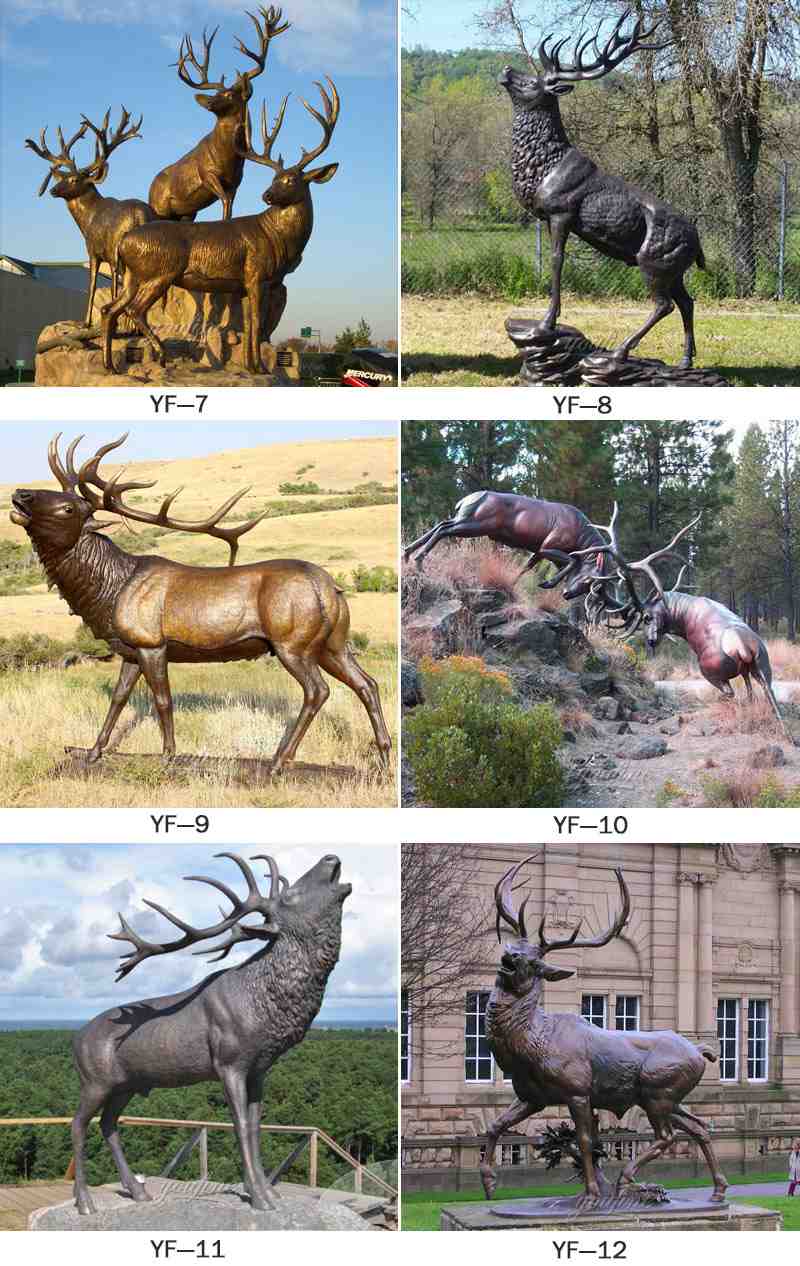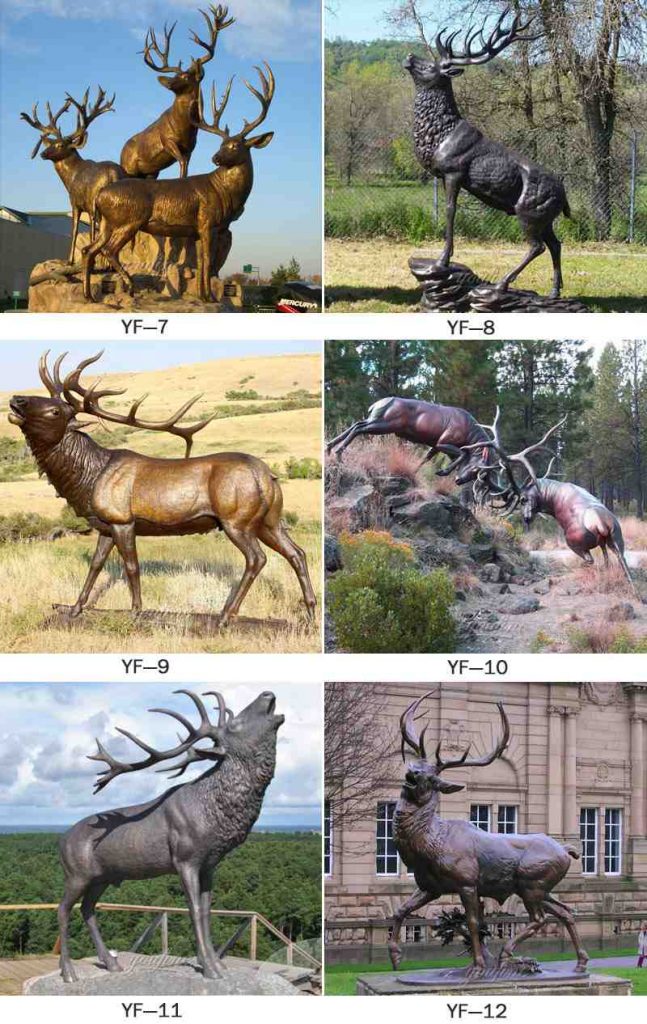 Deer Are The Mascots of Ancient And Modern:
Deer is one of the ancient mascots, which means auspiciousness and longevity. It is a symbol of the career of high-ranking officials. Therefore, it is loved by people all over the world. Especially in the West people hunt deer. And as a symbol of the brave. In modern times, bronze moose sculpture is a common animal sculpture. Deer sculptures are not only beautiful in shape but also endowed with many beautiful connotations. Like our large bronze moose sculptures, often used as decorations or placed in the landscape.
We also have a lot of high-quality moose sculptures for sale. If you like this sculpture, please contact us immediately.