Outdoor Moose Statue Description:
This realistic outdoor moose statue is a hot seller of YouFine. This lifelike bronze moose is for outdoors as if a real moose is standing there. YouFine is a professional sculptor with many years of casting experience. Moose have completely different psychological feelings in people's hearts. Then this life-size moose sculpture depicts its body very well. YouFine would provide you with the most exquisite home decorations.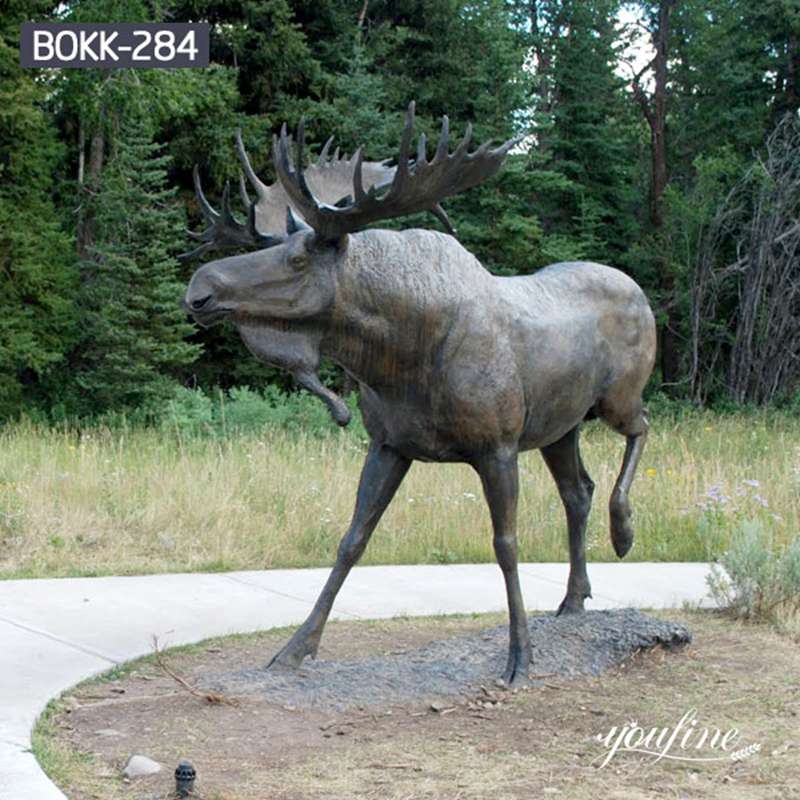 Why do People Like Moose?
The moose is the largest and tallest deer in the world. We could recognize them by their huge palm-shaped antlers. The impression of moose is just like the role we play in our lives. In our lives, we have different identities. These large, strong, and peaceful animals have a high sense of responsibility to their children and their families. They mainly live in primitive coniferous forests and mixed coniferous and broad-leaved forests. And they are most active in the flat, low-lying areas and swamps of forests. They are never far from the forest, but they vary from season to season.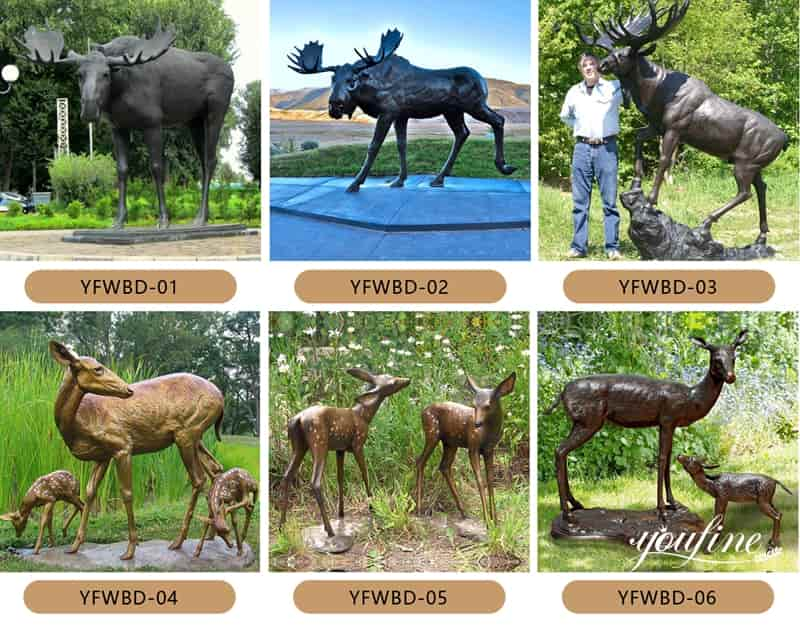 Why do People Like Animal Sculptures?
The most important thing is the psychological impact of animals themselves on people. In other words, in people's decoration concept. The important thing is that animals have left a deep impression on our artistic creativity. In addition, different animals have various postures and special symbols. Therefore, people pin their beautiful expectations in animal sculpture decoration and also pin people's yearning for art.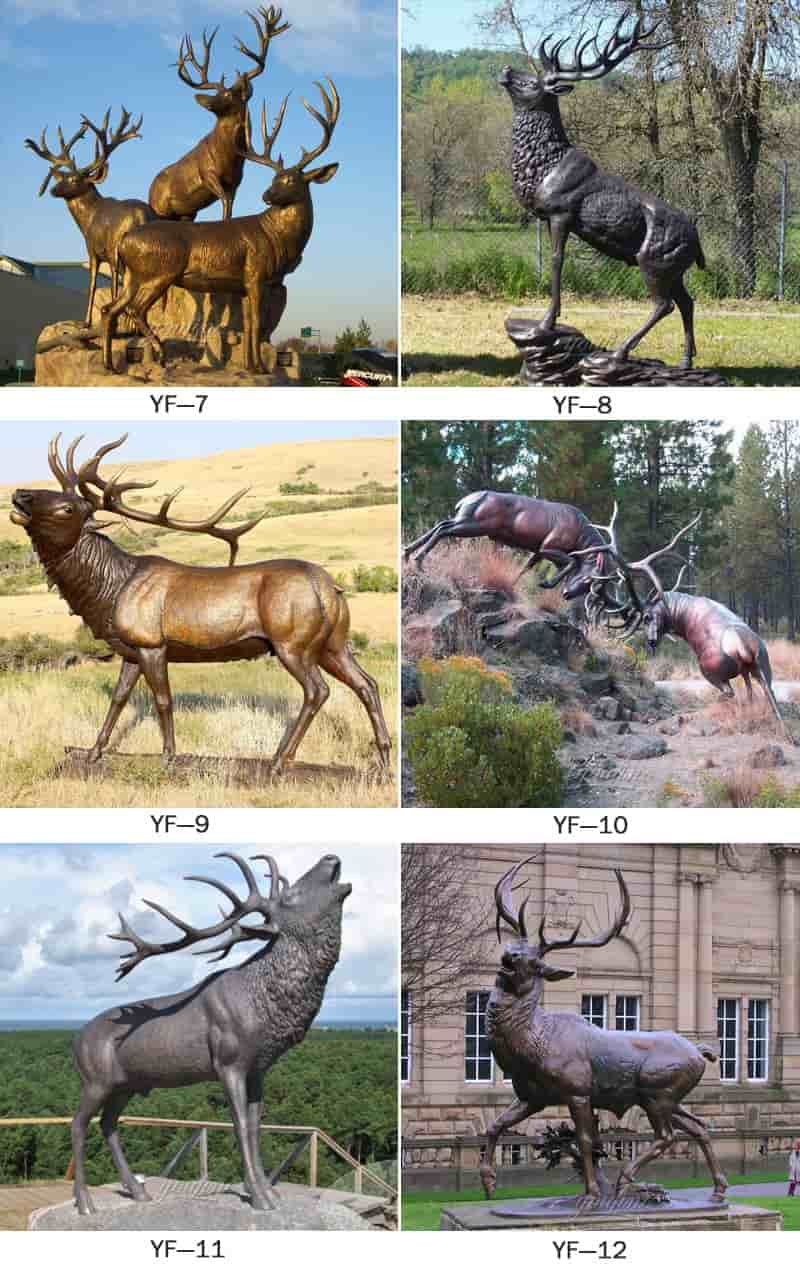 Positions Decorated:
YouFine outdoor moose statue is of excellent quality and is suitable for homes, offices, lounges, farms, resorts, or hotels. YouFine uses the lost wax method and it is a real work of art. YouFine's bronze moose sculpture is handmade and cast in traditional lost wax, which could be used permanently outdoors.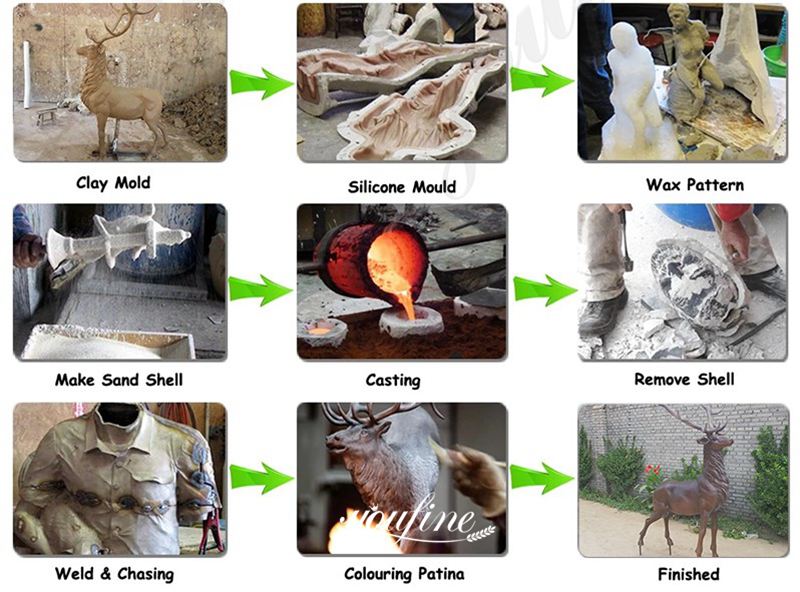 Therefore, this sculpture is also very suitable for children's amusement parks and forest parks. YouFine's unique bronze animal statues could be proudly passed down from generation to generation. YouFine outdoor moose statue turns any home, garden, restaurant, or hotel into a place full of love.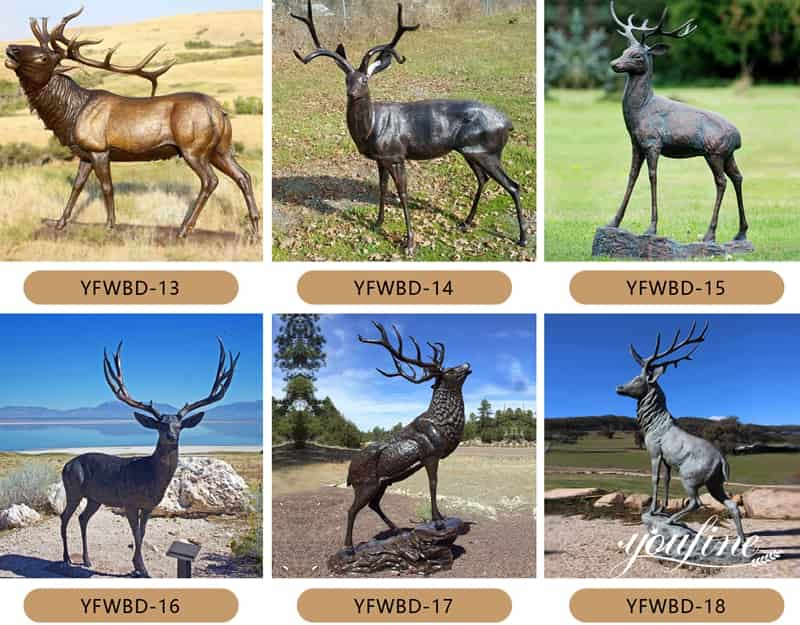 If you are interested, please contact us. YouFine would reply to you as soon as possible and provide you with an affordable price.