1. Large Bronze Strong Bull Sculpture Detail:

Our large bronze strong bull sculpture is the best decoration for any outdoor gardens or central squares. This large bronze bull sculpture has a strong body and its two horns are very vivid. This strong bull's tail is tilted, and the eyes and nose design are very cute enough.
We have experienced clay model masters and bronze craftsmen to ensure that could provide you with the high-quality large bronze bull sculptures. At the same time, we use the traditional "lost wax method" to make bronze sculptures, so we also could guarantee that the details of the sculpture would not be missed.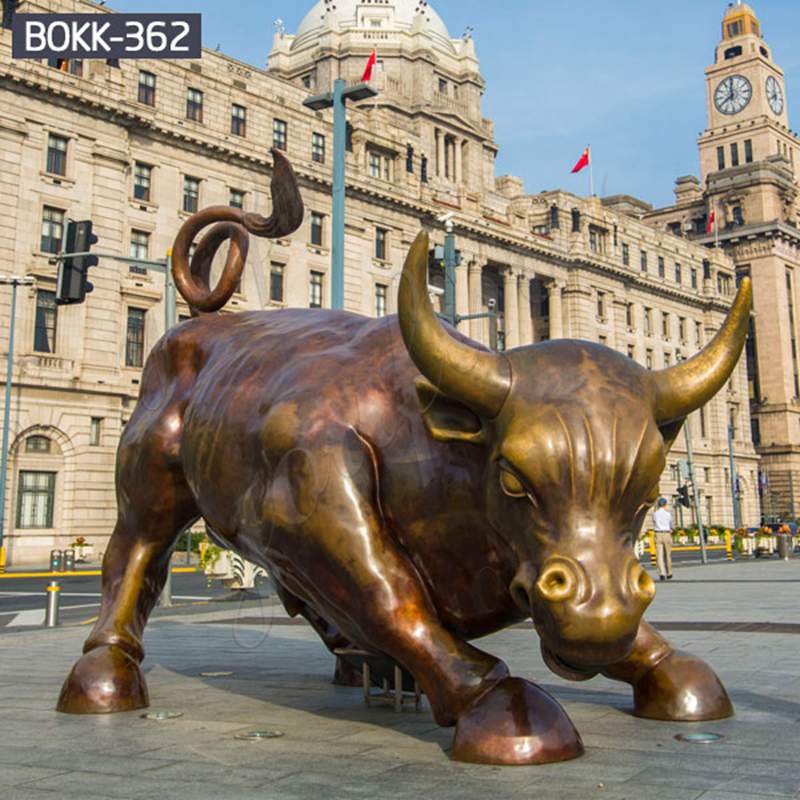 2.Why people like bronze bull sculptures?
Bull is a symbol of hard work in Chinese culture. Cattle is regarded as a sacred animal in Hinduism. Because the farming of the early Ganges River is very dependent on the strength of the cattle. Bull dung is also an important fertilizer. The bull represents the survival and vitality of the Indian nation. In many mythological stories, you could see the figure of a domestic bull. Some myths also regard the bull as the origin of the world or human. Therefore, bull occupy an important position in our lives.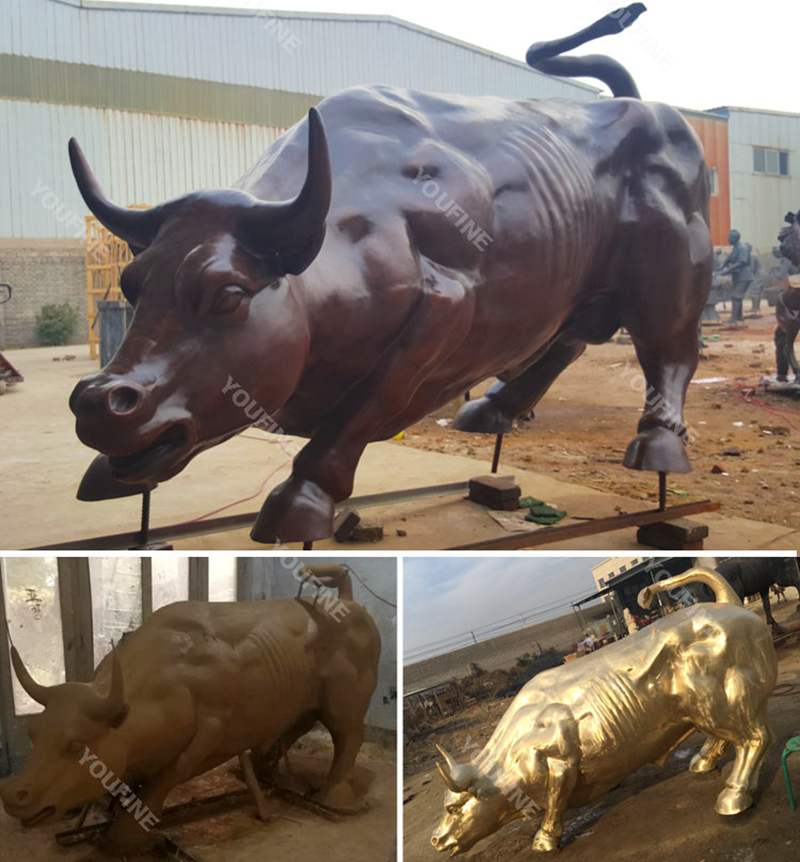 3.What we could make about the large bull statues?
1.Firstly, in order to make the brozne bull statue more vivid and lifelike, our clay mold masters must be make the 1:1 clay mold.
2. Second, our professional bronze masters should do the wax mold from the clay mold.
3. Thirdly, masters need to do the bronze casting according to the exist wax mold.
4. Next, do the surface treatment and colors according to our customer's requirements.
5. Finally, after the statue is finished, we would send the finished pictures for clients final checking.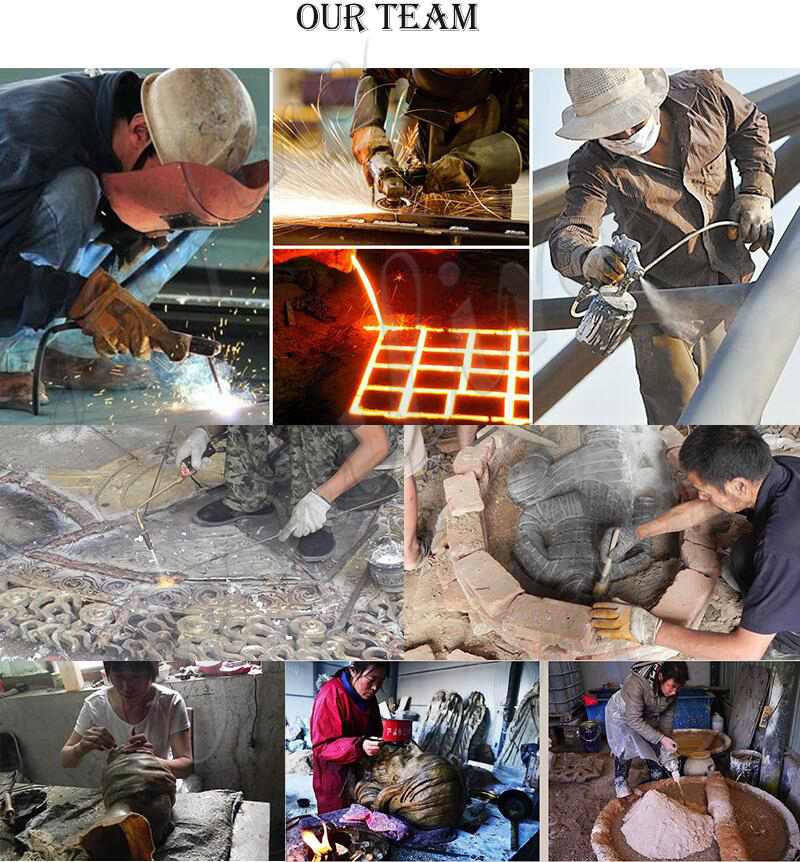 4. More designs of brozne bull statues:
With You Fine Bronze Foundry, we have the best bronze sculptors in the industry in Quyang County, China. We have many designs of large bronze bull sculptures to choose from on stock, and at the same time we have many clay models. As well as, we could also accept custom service, whether the design style, size or color.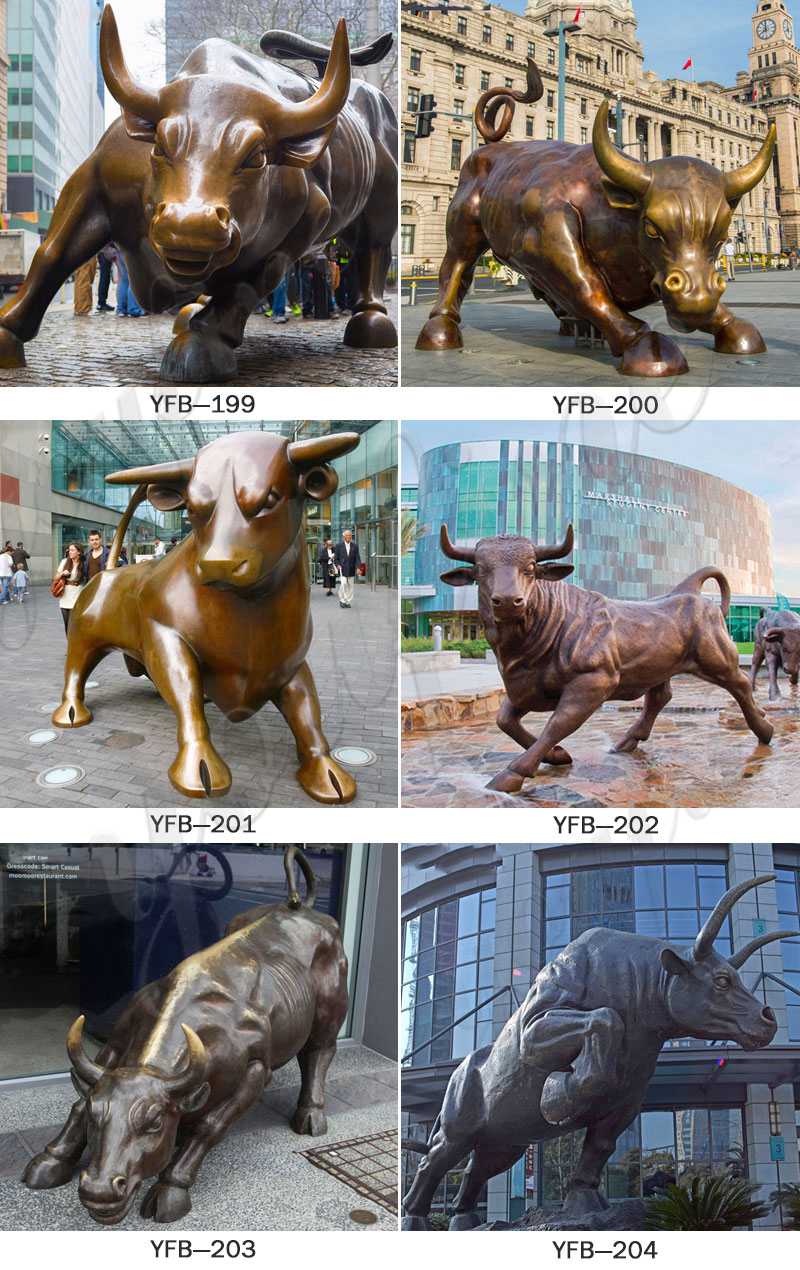 If you are satisfied with our bronze strong bull sculpture, please feel free to contact us. Our accountable customer service staff would try their best to answer your questions and give you the best price.