Bull Statue Details:
This beautiful and lovely large bronze wall street bull statue replica is very eye-catching. This lovely bull has a pair of curved horns and an upturned tail. The wrinkles on his body and skin are very visible and clear. The wall street bull statue lowered its head as if looking for something on the ground.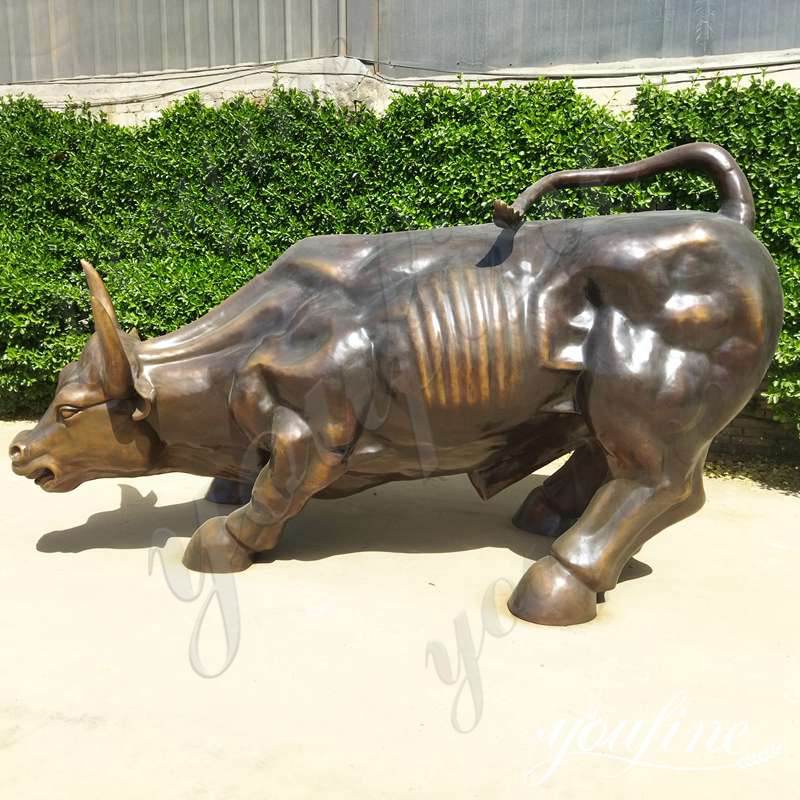 Enhance your space with a custom Wall Street bull statue replica. This famous bronze bull sculpture is sometimes called the Wall Street Bull or Bowling Green Bull. Among them, the wall street bull statue is a bronze sculpture located in Bowling Green, Manhattan's financial district. This beautiful Wall Street Bull Bronze Cast Statue is cast from the bronze cast by our professional sculptors using the lost wax process. It would be a valuable addition to any area of ​​the home, office, patio, or garden.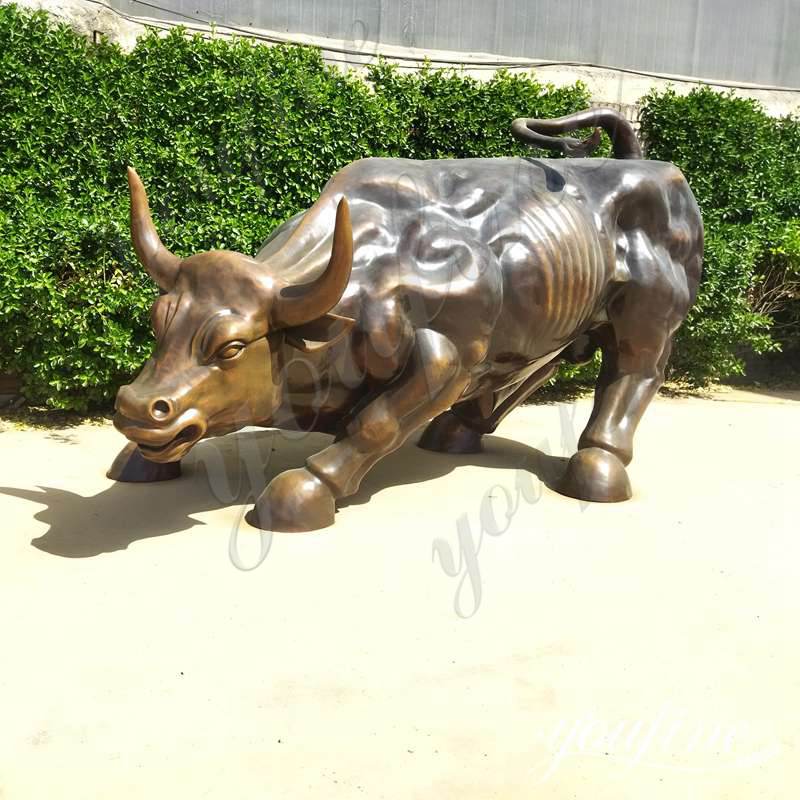 Did They Remove The Bull From Wall Street?
Yes, they did. Many Brazilians felt bearish about the new Wall Street-inspired bull sculpture outside the stock exchange and didn't have to wait long for it to crash. Finally, people removed the statue a week after it was installed.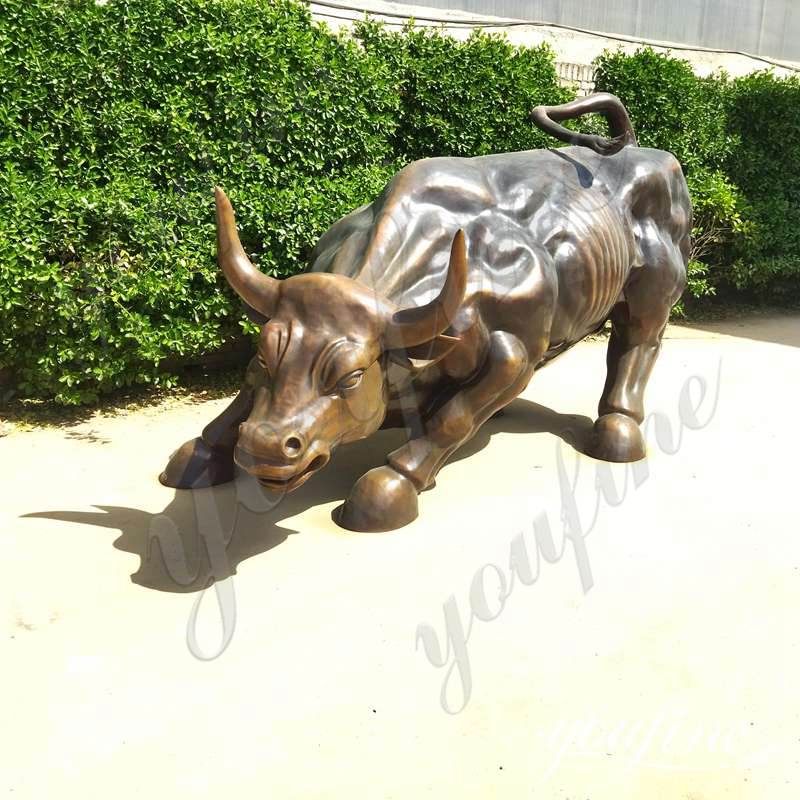 Where is the Stock Market Bull Statue?
The stock market bull statue is in Bowling Green. Bowling Green is a small public park in the Financial District of Lower Manhattan, New York City, at the southern end of Broadway. Located next to the site of the original Dutch fort of New Amsterdam, it was a public place.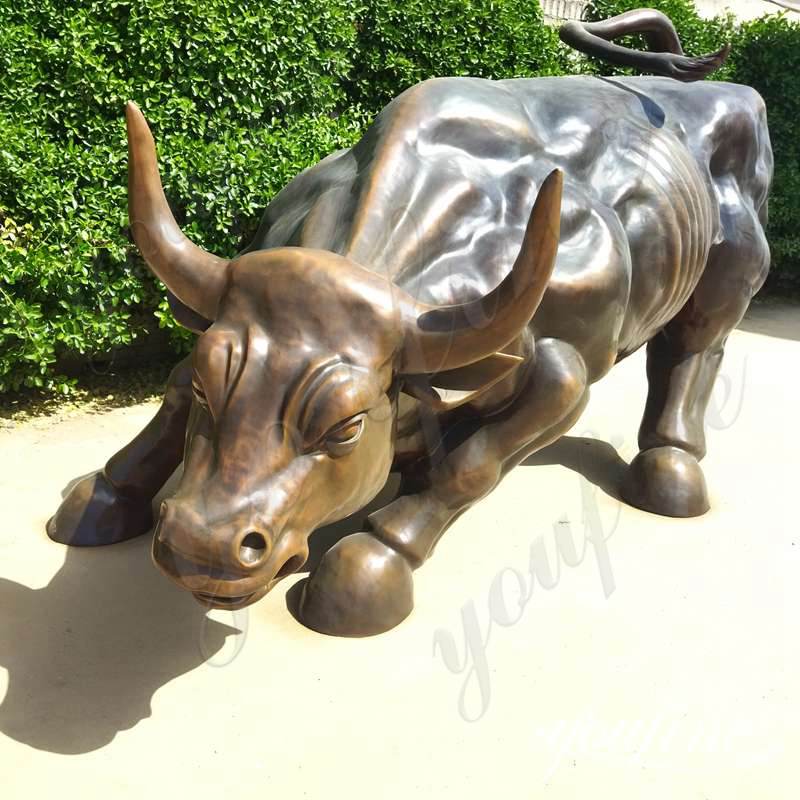 Using the Traditional Lost Wax Method:
YouFine would cast the entire wall street bull statue using the traditional lost wax method. And, The traditional lost wax process ensures that the details and movements of the bull are out in their most perfect form. Therefore, our bronze statue must have very prominent details. So our statues are very good choices whether they are in outdoor gardens or on farms.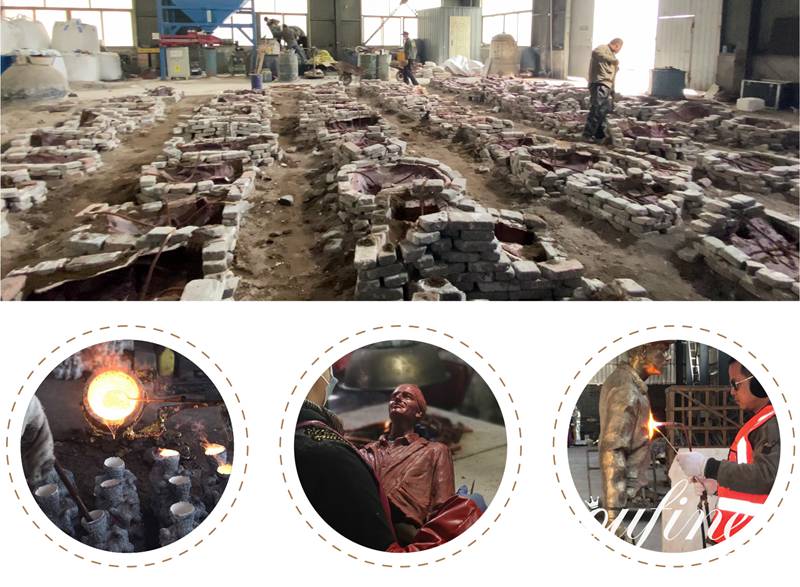 Professional Artist:
All our bronze sculptures are hand cast by our professional and experienced artists. And, our artists have decades of experience. And their casting skills are inherited from their parents. Therefore, we ensure that you could get high-quality handmade products from YouFine.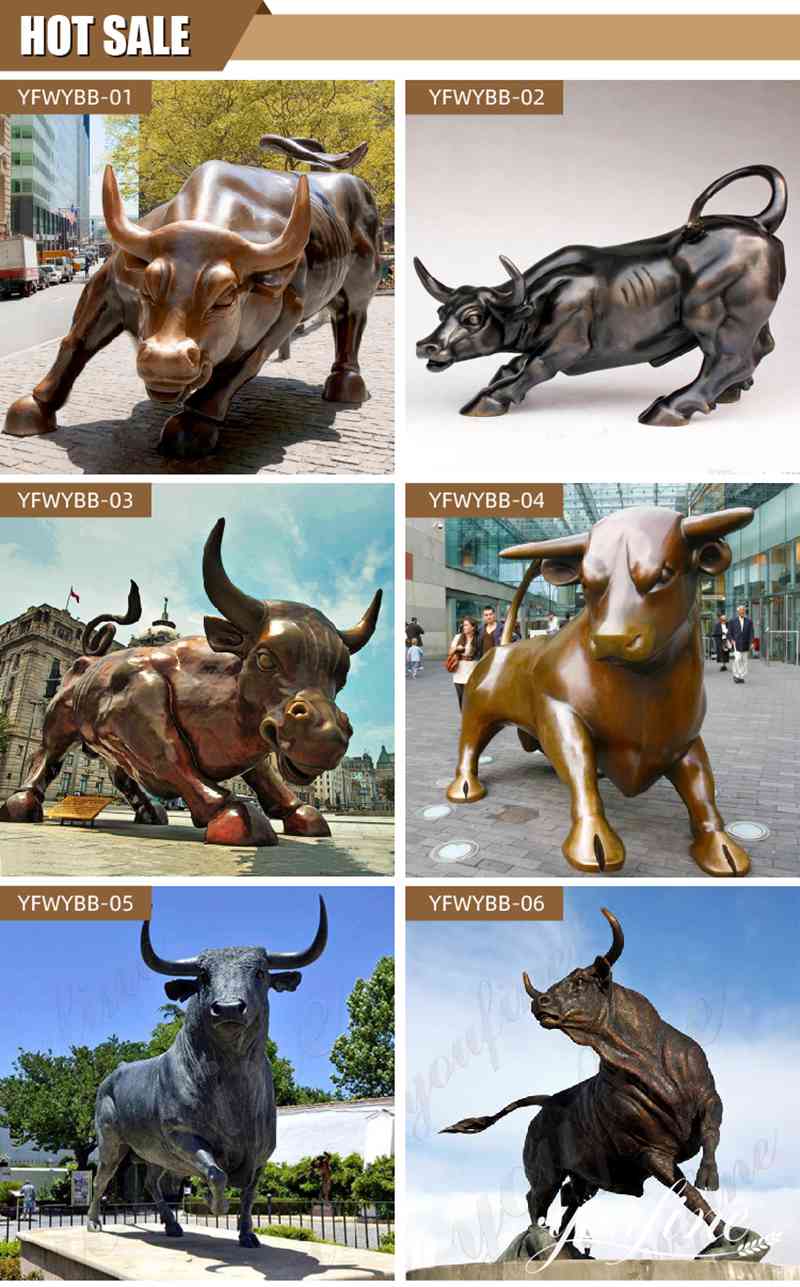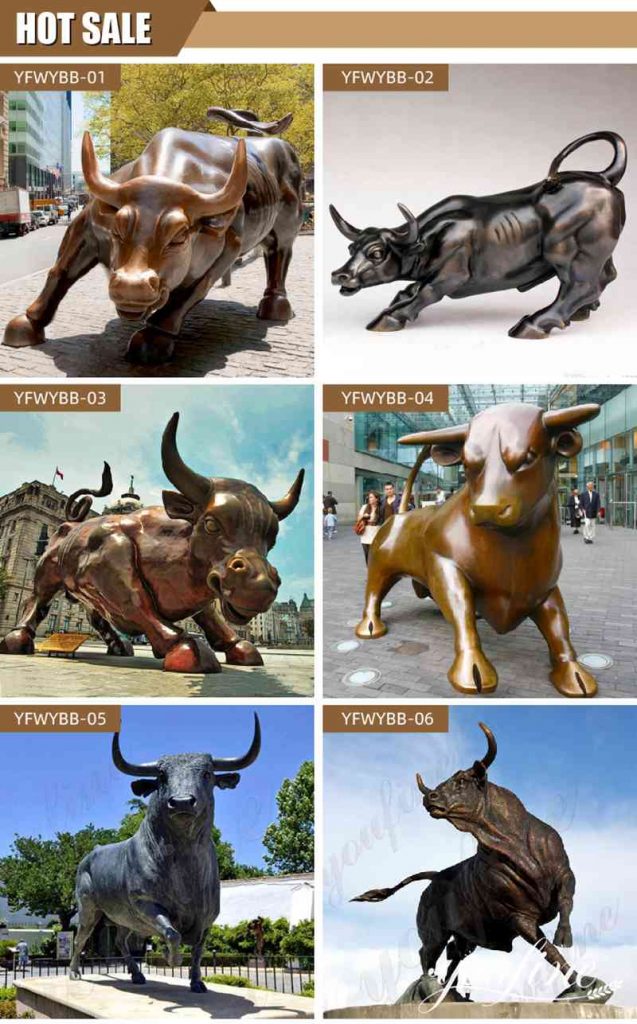 Professional Clay Mold Studio:
In addition, YouFine also has a professional clay mold studio. Before making this large wall street bull statue replica. Our clay model artist needs to make a 1:1 clay model. Then, We would provide pictures after making the clay model. If you have any modification suggestions, we would modify the clay model according to your suggestion.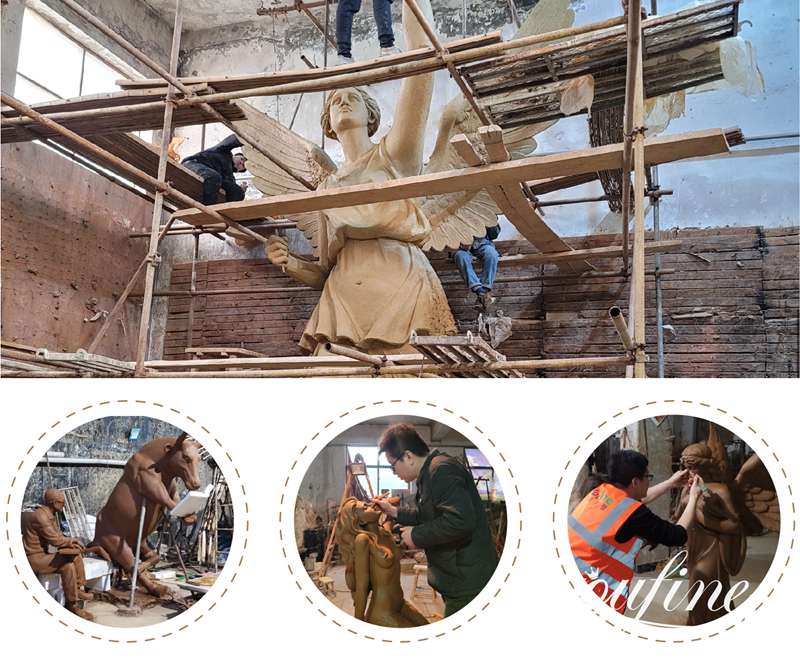 Why Choose YouFine?
The YouFine factory has been in the bronze sculpture industry for over 39 years. And, we have extensive experience in bronze sculpture making. Over the years, our sculpture products reached many countries overseas. Our bull statue home decor has won rave reviews from our clients. We are a team that regards the quality of life. Therefore, every sculpture we make is exquisite and of high quality. So our bronze bull statues has hundreds of years and become a very fine art collection.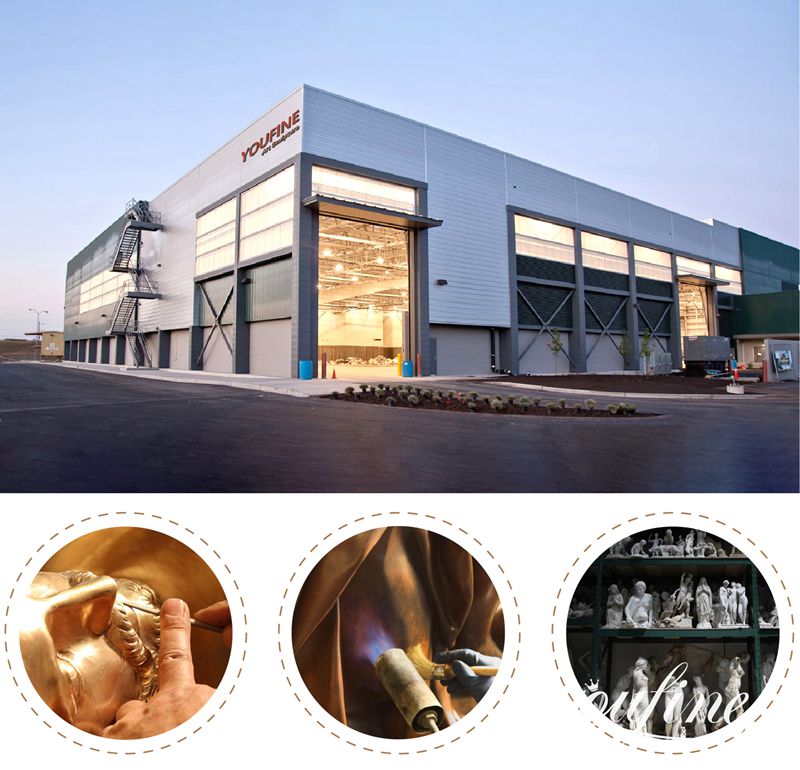 If you have some requirements for a bronze Wall Street Bull statue replica or want to customize any bronze sculpture, please feel free to contact us!