1. Outdoor Bronze Life Size Bull Statue Detail:

Very strong bronze life size bull statue, this sculpture has the big and pointed horns, a strong body, his head is down and his tail is tilted. No matter look at this bronze bull sculpture from any angle, this bull would gives us a very strong power. The size of this sculpture is life-size, but of course you could choose other sizes.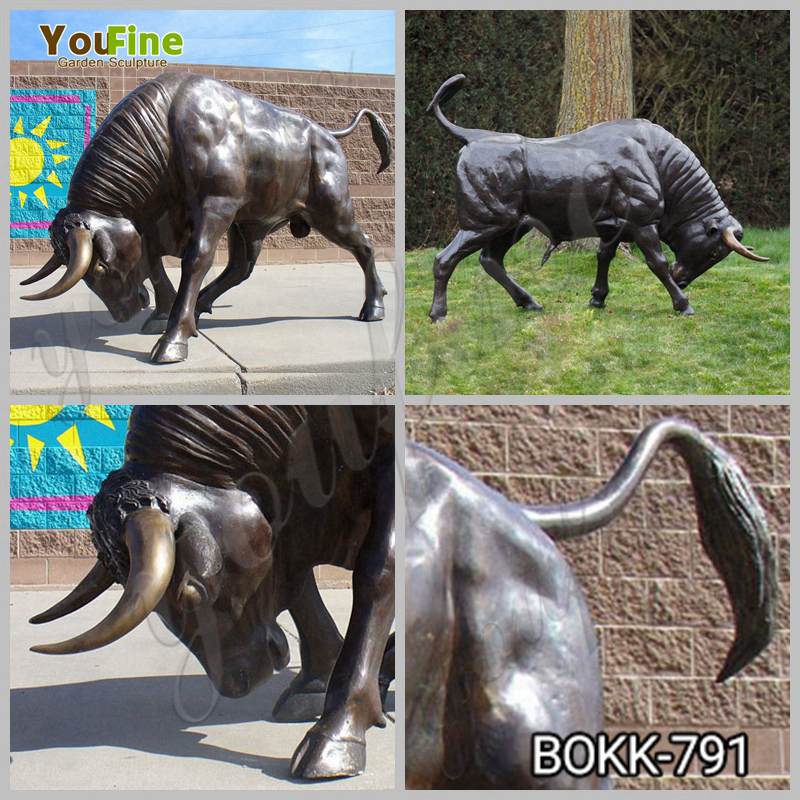 We have the experienced copper bronze craftsmen who have learned sculpting techniques since their childhood and have been engaged in sculpting for many years. Therefore we could guarantee that all sculptures are perfect, and our carving craftsmen pay great attention to carving details, and all the details of bronze life size bull statue are handmade by them.
2.What we could make about the large bull statues?
1.Firstly, in order to make the brozne bull statue more vivid and lifelike, our clay mold masters must be make the 1:1 clay mold.
2. Second, our professional bronze masters should do the wax mold from the clay mold.
3. Thirdly, masters need to do the bronze casting according to the exist wax mold.
4. Next, do the surface treatment and colors according to our customer's requirements.
5. Finally, after the statue is finished, we would send the finished pictures for clients final checking.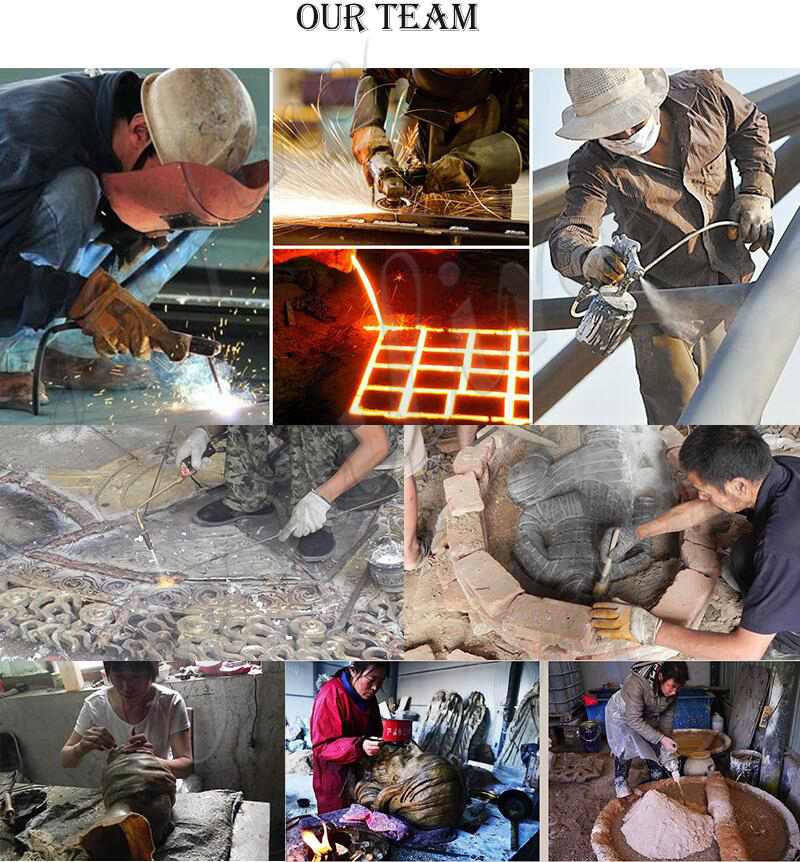 3. More designs of brozne bull statues:
You Fine Bronze Foundry is a carving factory with a history of more than 35 years, and our sculptures are exported all over the world. Therefore, We have many designs of outdoor bronze bull statues to choose from on stock, and at the same time we have many clay models. Besides that, we have a series of other animal sculptures to choose from. As well as, we could also accept custom service, whether the design style, size or color.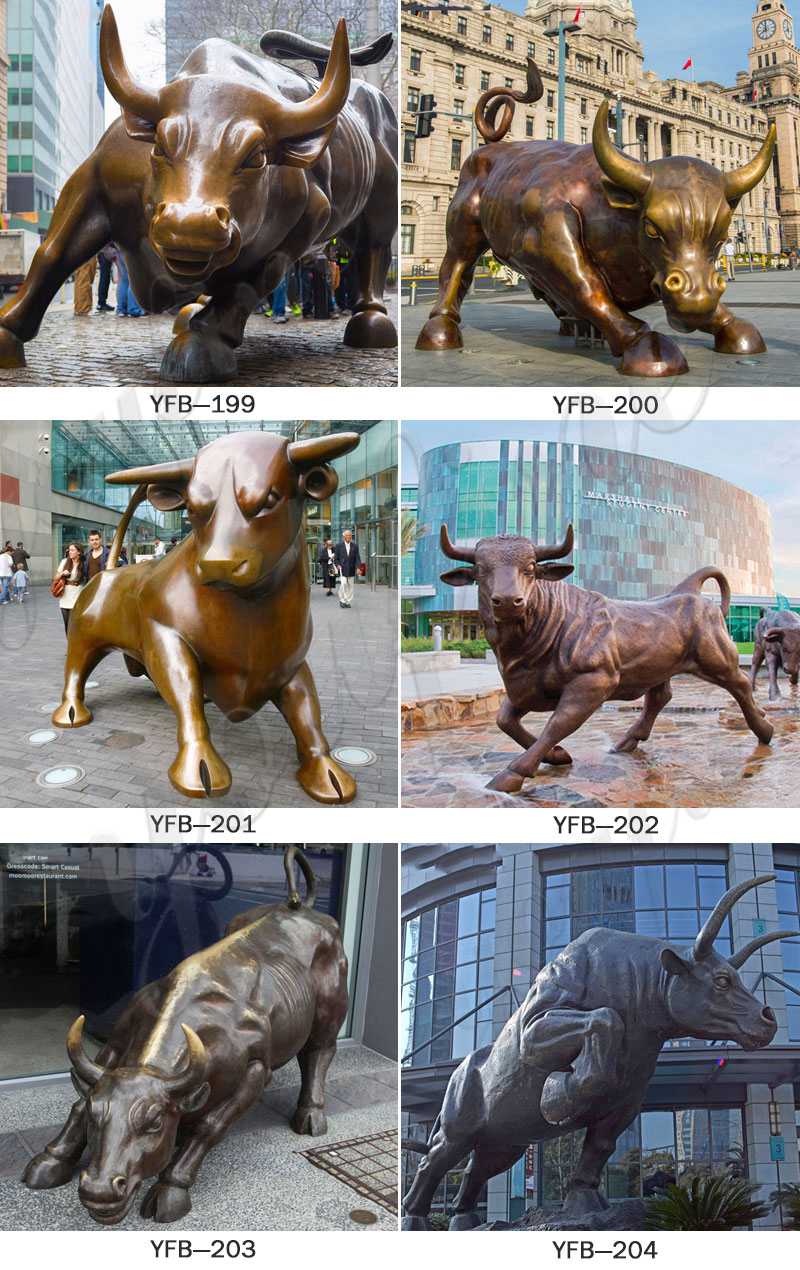 Please feel free to email us, leave a message on our website or contact us directly to discuss your specific needs, whether it is the color, size or design of this bronze bull life size sculpture, we could make it according to your needs.