Michael Jordan Statue Replica Details:
This bronze Michael Jordan statue replica is spectacular. The entire scene depicts Jordan's passionate shooting moments. You could clearly see Jordan's heroic posture. Our artists cast this realistic figure sculpture using the traditional lost wax method. YouFine believes that when this Jordan sculpture is placed in a sports field, it must inspire people to exercise regularly.
And, this basketball sports player sculpture is also perfect for decorating a basketball court. There is no doubt that there are tens of millions of Jordan fans around the world. Then, this Jordan sculpture would be a beautiful landscape for many scenes.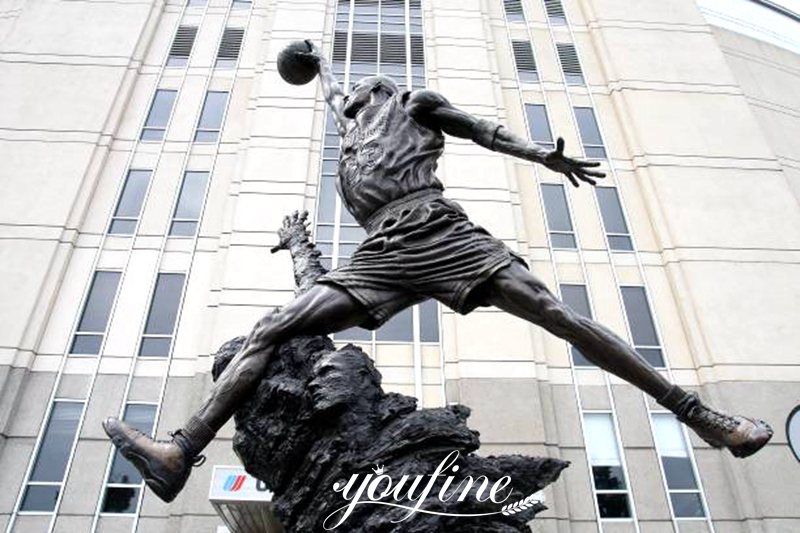 The "Spirit" Jordan Legend:
A bronze statue of "Spirit" Jordan stands in front of the United Center in Chicago. The figure sculpture is 3.5 meters high and weighs 907 kilograms. It's shaped like Jordan's flying dunk. The night before the 1994 NBA season began, Jordan arrived in Chicago for the inauguration of the Bulls' new stadium. Today, Jordan's bronze statue has become a major tourist attraction in Chicago. And tourists from all over the world always come to see this Michael Jordan statue.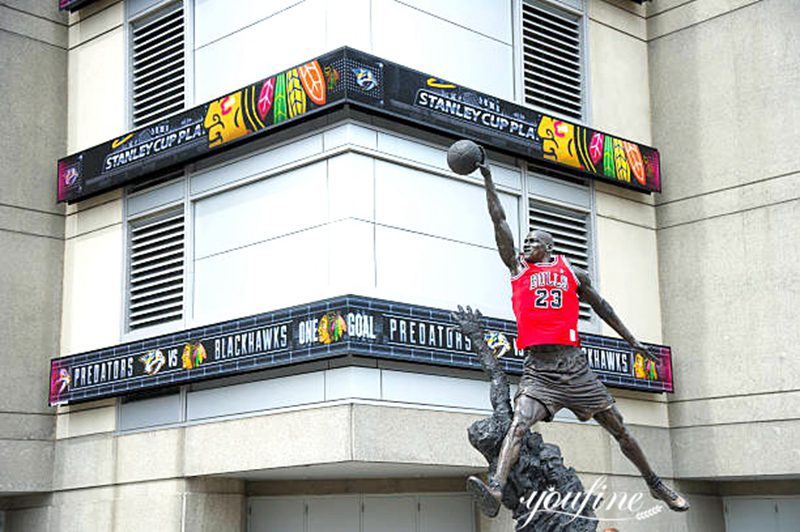 The Traditional Lost Wax Method:
As a foundry specializing in the art of bronze sculpture. We have 40 years of history. YouFine uses the traditional lost wax method. This technique of casting bronze figures has been around for 3,000 years. YouFine artists have mastered this technique early on, so our figures are very realistic and beautiful.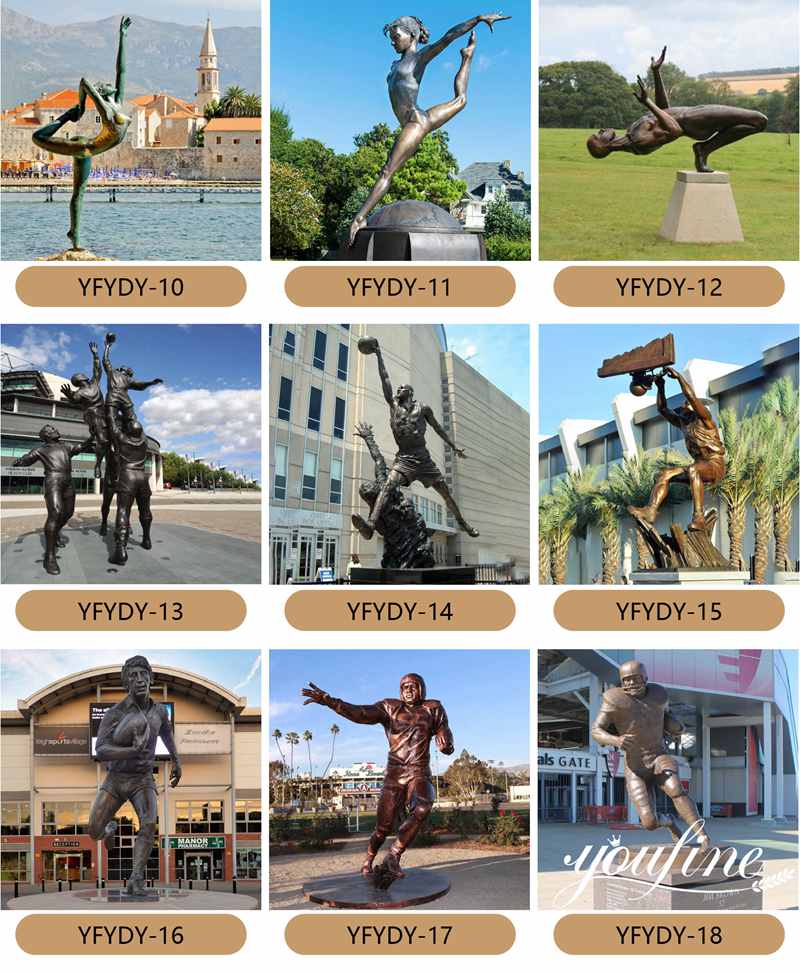 Most importantly, we use silica sol technology in this process. so. There would be no white spots on the surface of our figure sculptures. Then there is no doubt that you would have a bronze figure that would survive for hundreds of years.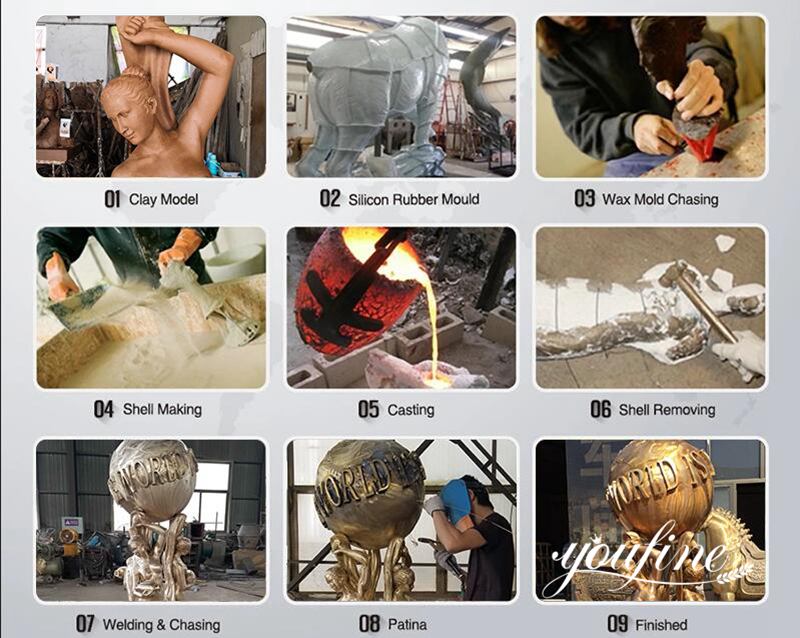 High-quality Bronze Raw Materials:
And, we always insist on using high-quality bronze raw materials. We all know that high-quality bronze could best reflect the beauty of the figure's appearance and demeanor. There is no doubt that the YouFine bronze Michael Jordan statue replica sculpture is very beautiful and lifelike. And high-quality bronze sculptures could be preserved for hundreds of years, so they have high collection value. Moreover, under the love and protection of people, this figure sculpture would surely become a treasure passed down from generation to generation.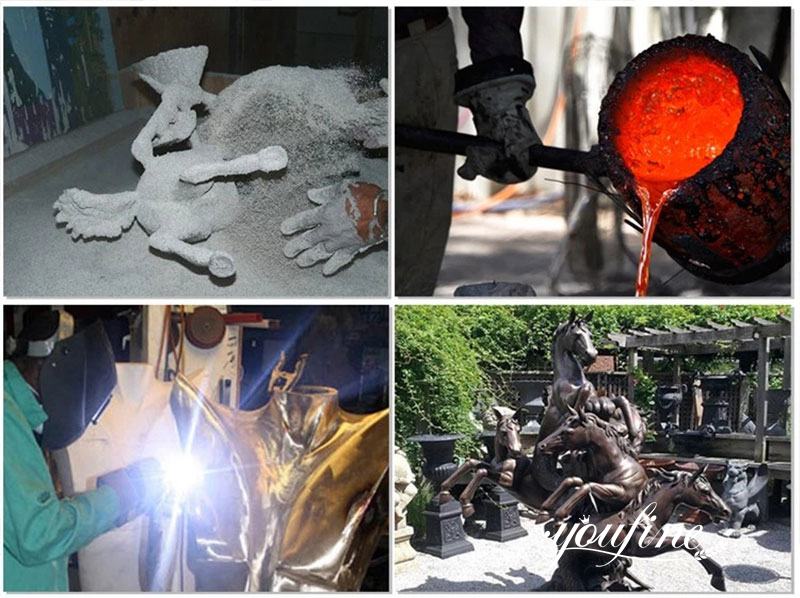 If you would like to own a fine art sculpture of this bronze Michael Jordan statue replica, please contact us today. YouFine would be your best choice.