Bronze Sports Statue Description:
This bronze sports statue shows the demeanor of the athlete. The sculpture freezes the moment when he runs with all his strength. This statue gives people infinite power. It not only shows the courage of the athlete but also shows his strength. The YouFine bronze statue completely shows the explosion of the athlete's physical strength. When this sculpture is placed in a public area, it would definitely bring people unlimited fun. And it could also motivate everyone to participate in sports.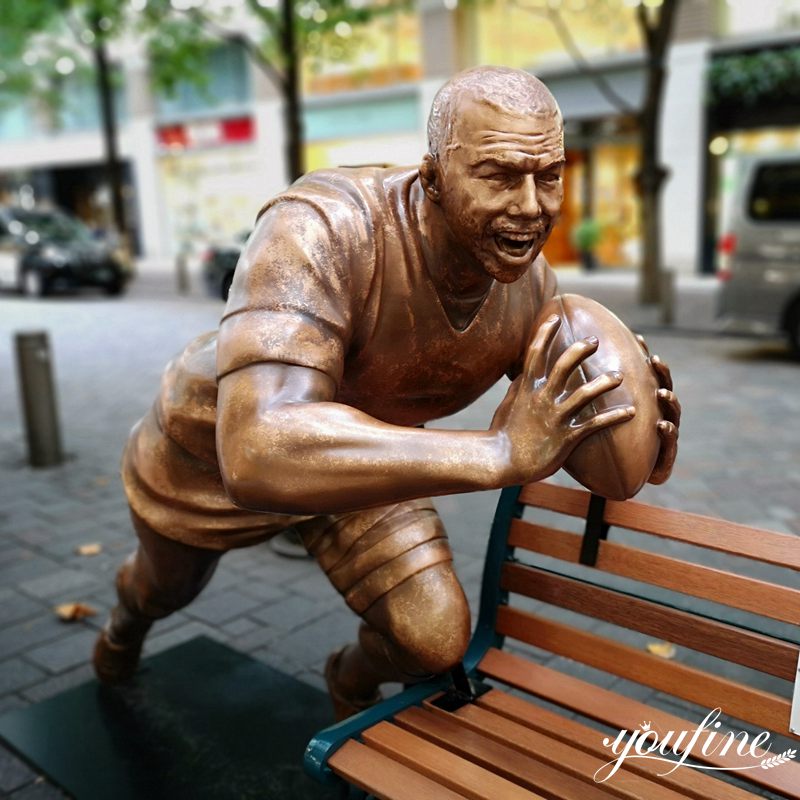 Introduction of Michael Leitch Rugby Player:
Michael Leitch grew up in Christchurch and studied at St. Bede's College. In 2004, at the age of 15, he used the school's exchange program to enter Sapporo Yamate High School. In 2011, after graduating from Tokai University, Michael joined the top Japanese league, Brave Lupus. And his performance in the New Zealand Rugby World Cup is impressive.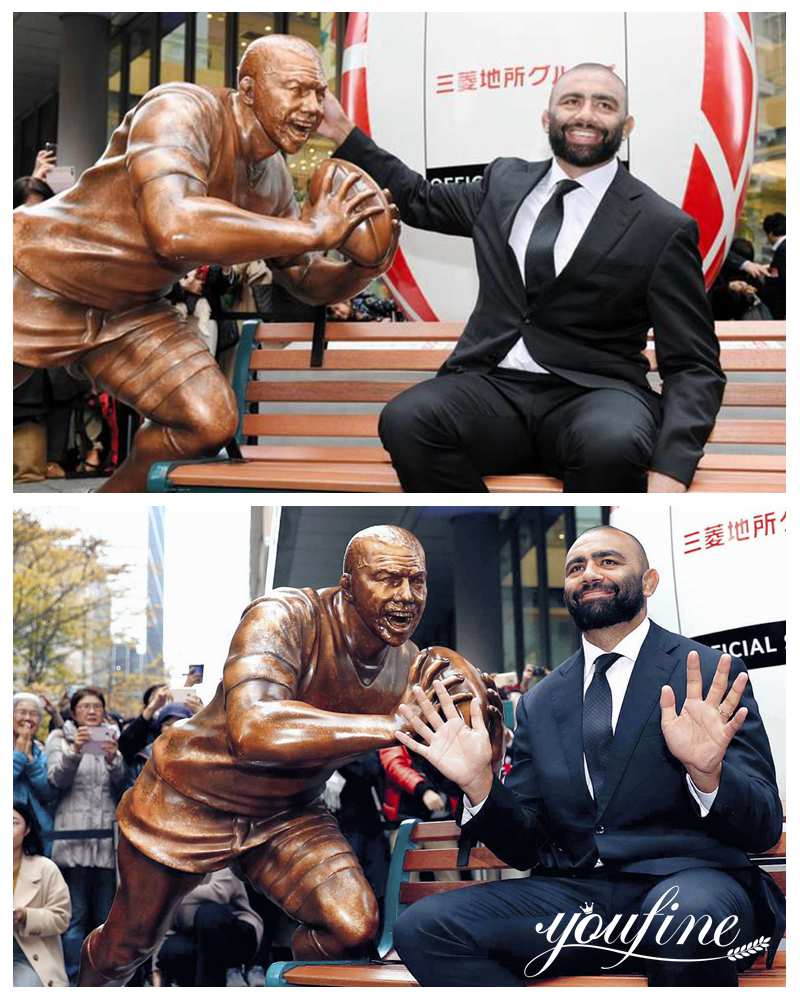 Michael Leitch has achieved considerable success in rugby matches since his international debut in 2011. Throughout Michael's career, he led the Japanese players and won the respect of the world rugby community. And Michael played an important role in improving the competitiveness of the Japanese rugby team.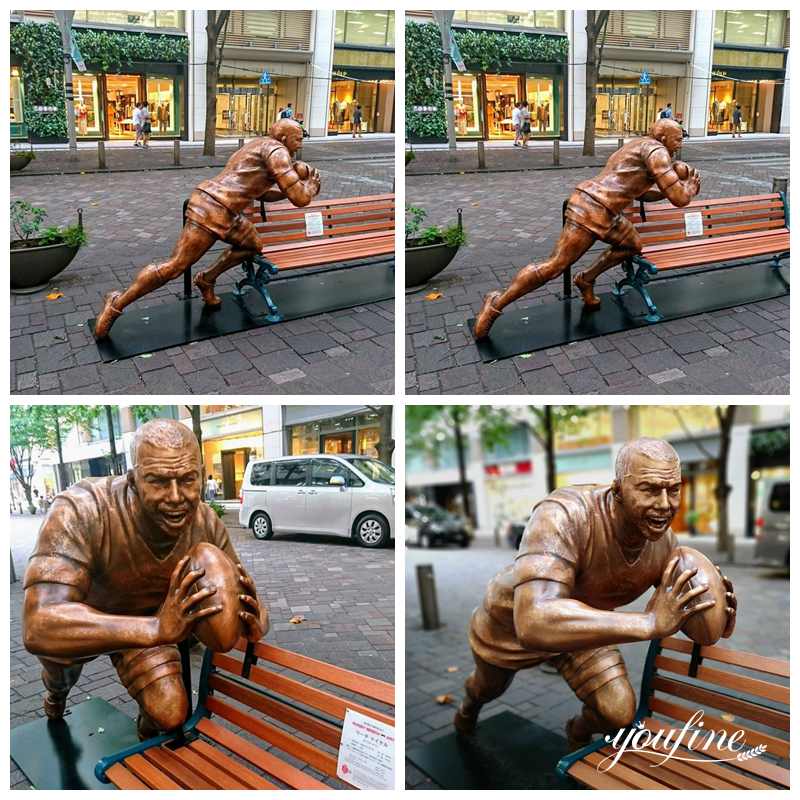 Using The Traditional Lost Wax Method:
YouFine uses the traditional lost wax method to cast bronze sports statues. And we use silica sol technology in the casting process. This technique allows the sculpture to maintain long-term aesthetics. Therefore, white spots would not appear on the surface of the sculpture over time. You would have a perfect figure sculpture.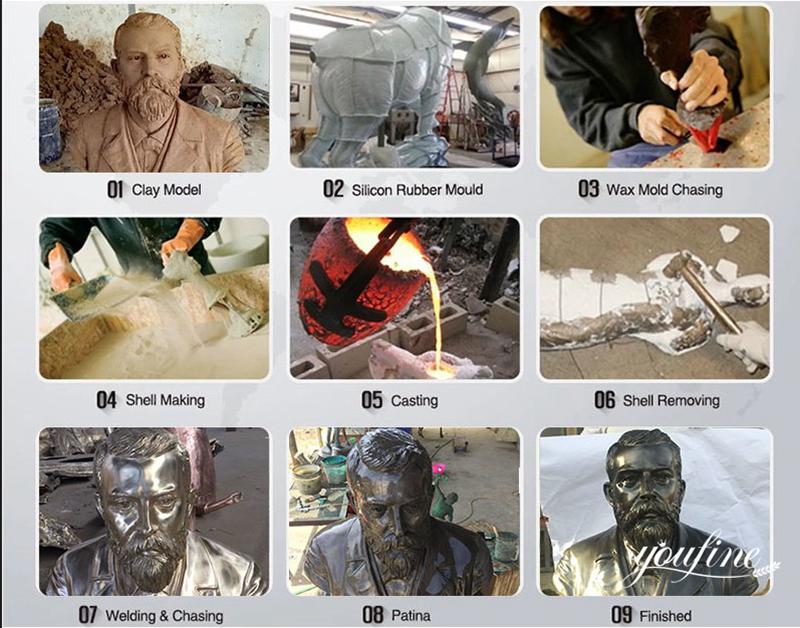 Types of Sports Statues:
At present, most of the bronze famous sports statues are sports that people like. For example, table tennis, martial arts, horse riding, weightlifting, badminton, etc.; of course, there are also very popular sports sculptures. Such as skiing, rhythmic gymnastics, diving, etc.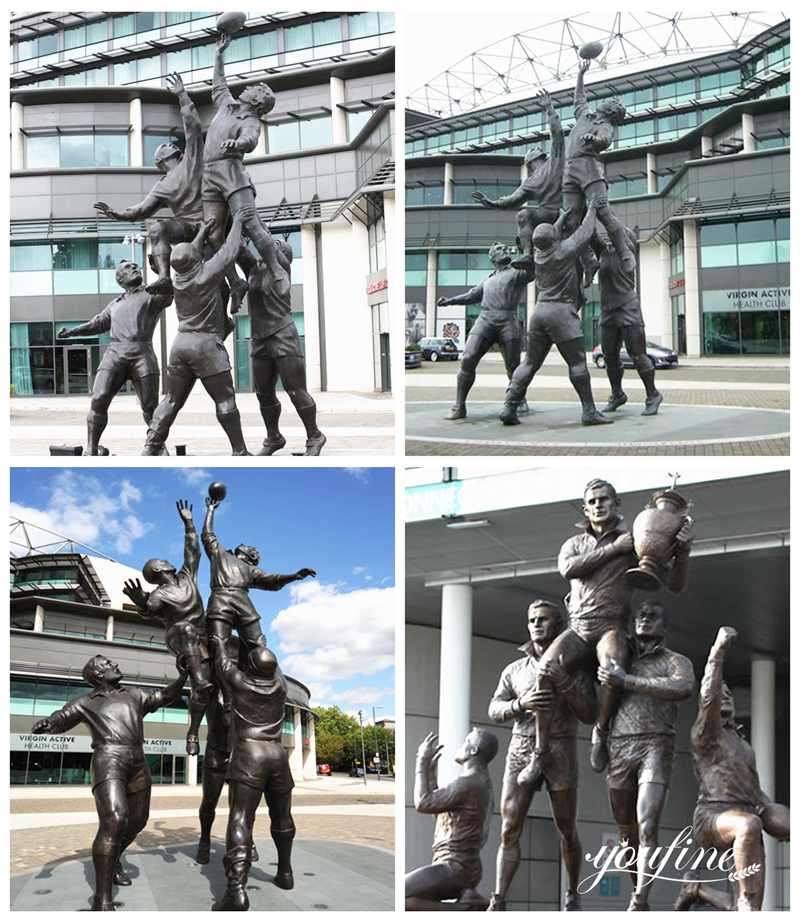 YouFine bronze famous sports statues are custom-made. You could choose the sports athlete you like, and our artist would cast a 1:1 ratio sculpture for you. Moreover, YouFine's artists could completely restore the image and actions of the characters.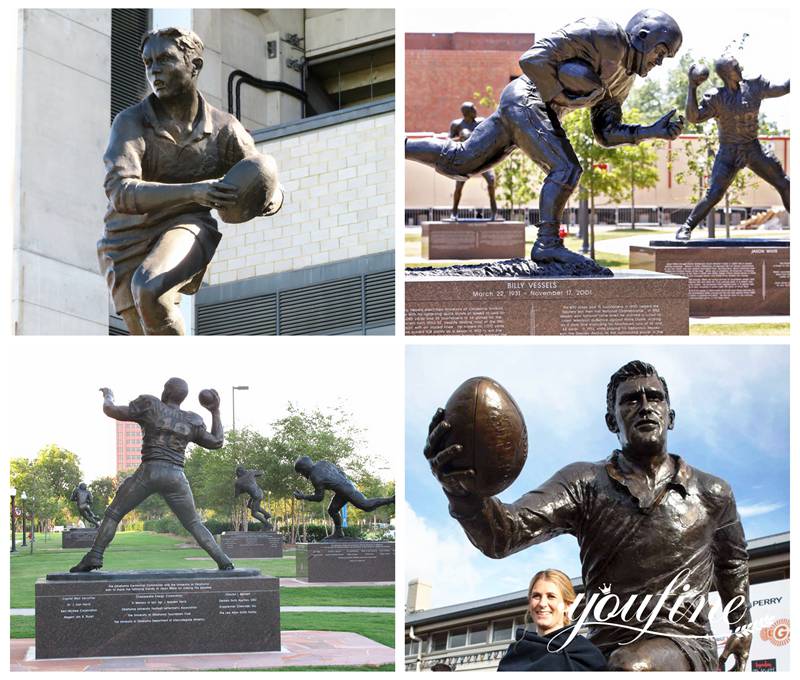 The development of the famous bronze sports statue shows people's love for sports. Sports statues are a unique art form that shows the spirit of Olin. If you like sports sculptures, please contact YouFine immediately. We would provide you with a price you could afford.