Baseball Player Statue introduction:
You could clearly see that this bronze baseball player statue is like a real person. YouFine cast this famous baseball player sculpture using the traditional lost wax method. Our sculpture is so realistic, especially the facial expressions of the characters are very realistic. Moreover, the lightness of the athlete's running feels that our artists also grasp it very well. This sculpture could decorate areas such as sub-stadiums and public squares.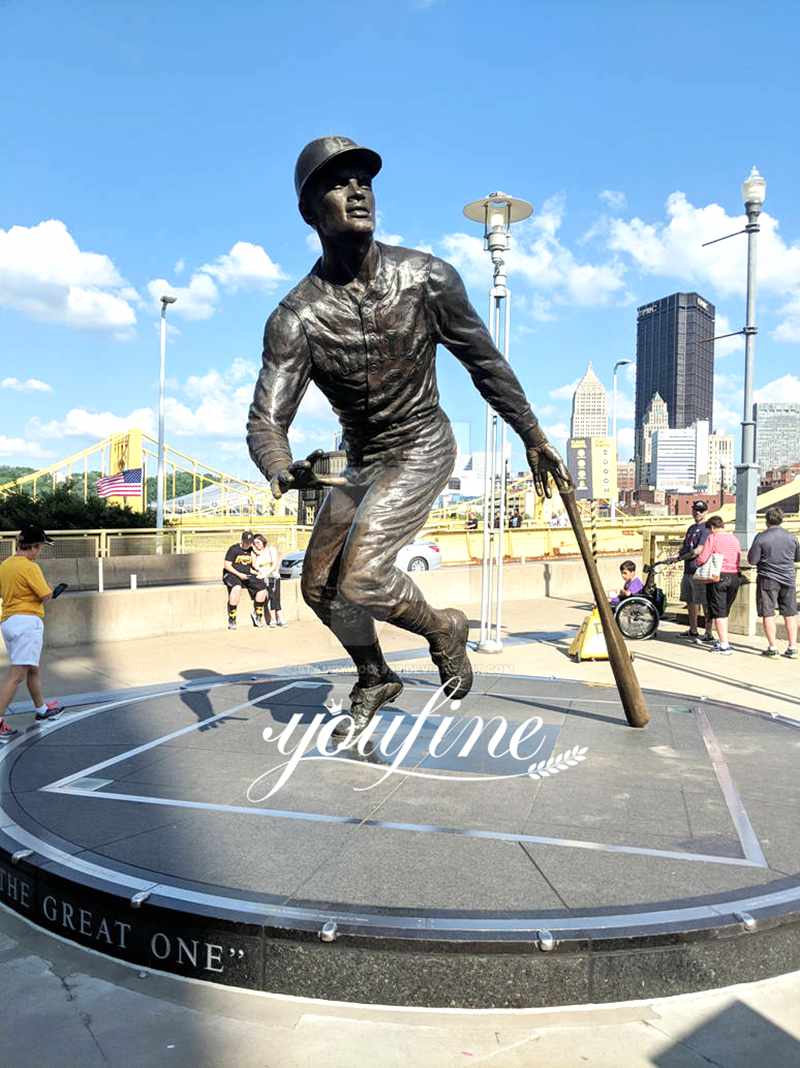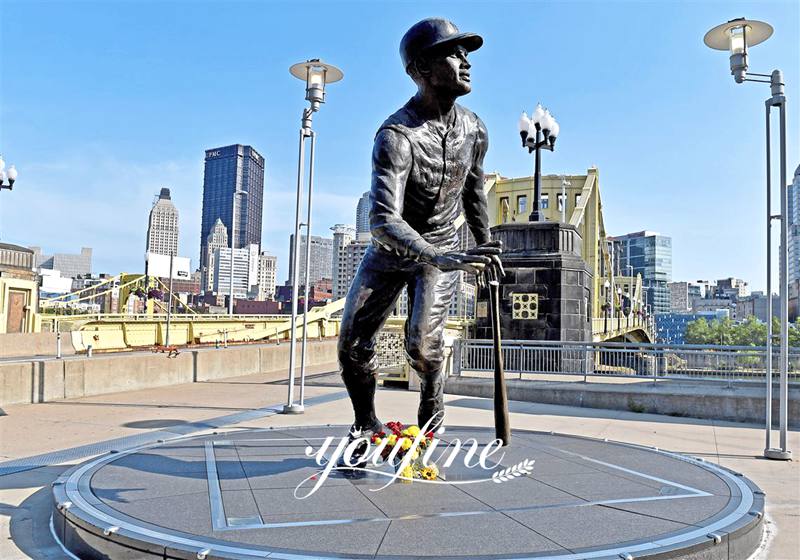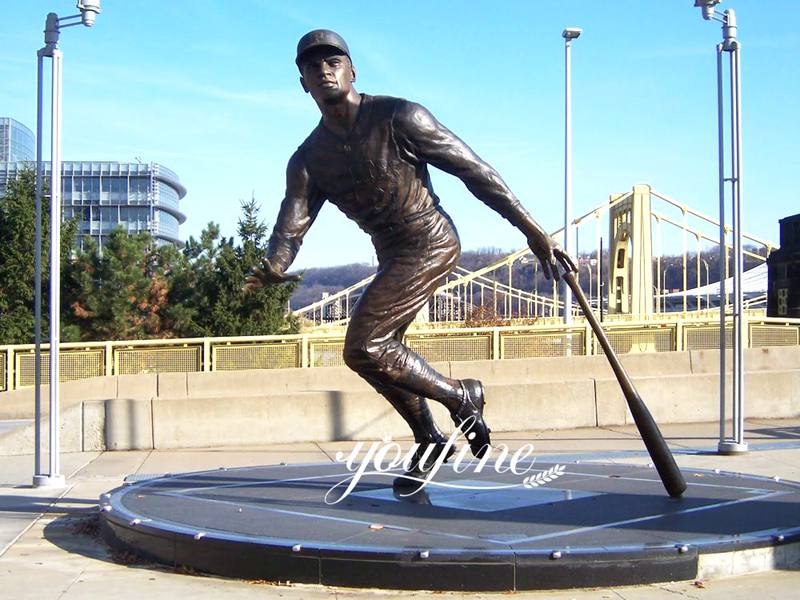 YouFine's Excellent Patina:
As a bronze figure sculpture foundry for decades, YouFine has excellent coloring artists. They use chemical coloring methods. As a result, the colors of the YouFine baseball player sculptures would become more and more natural over time. In particular, the artists at YouFine are very good at color grading, whatever bronze baseball player garden statue you want, we've got it covered.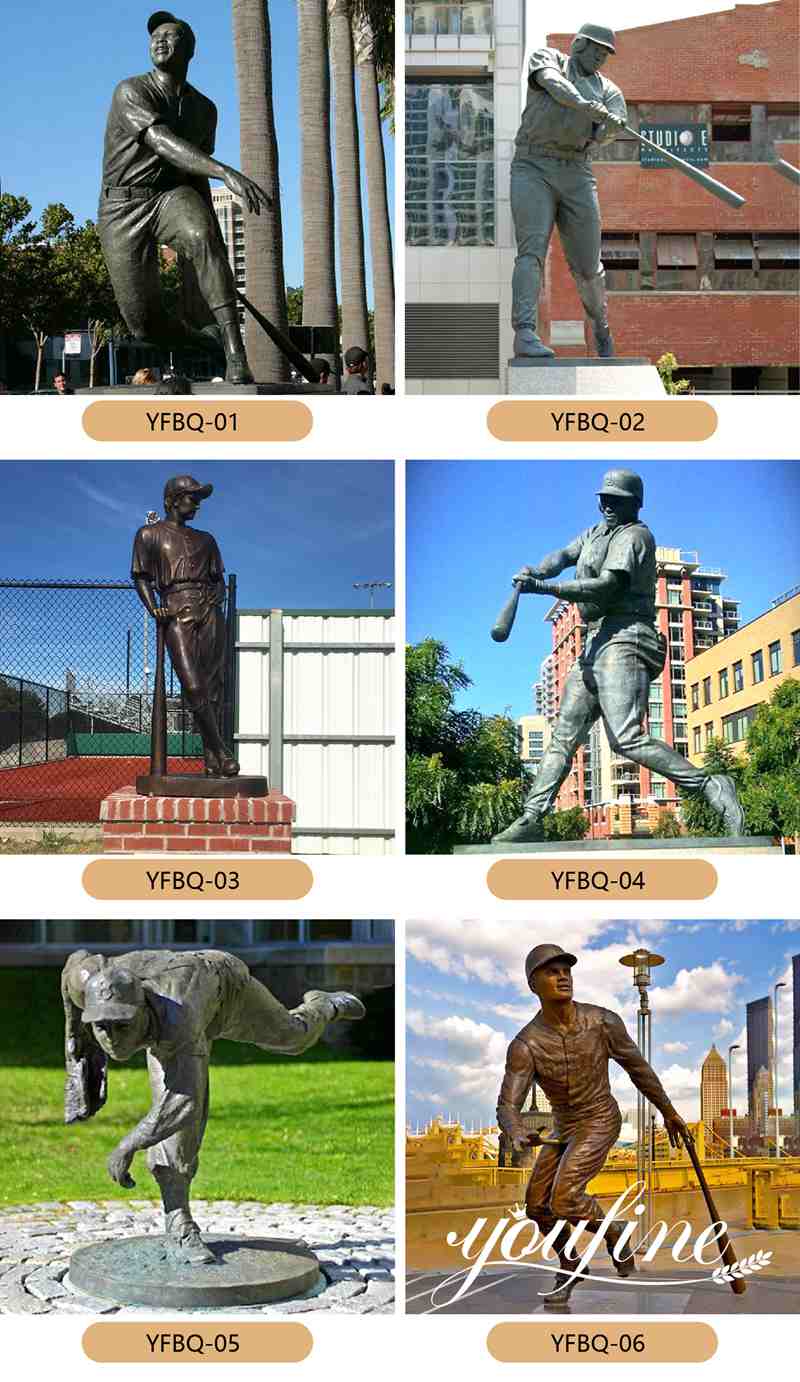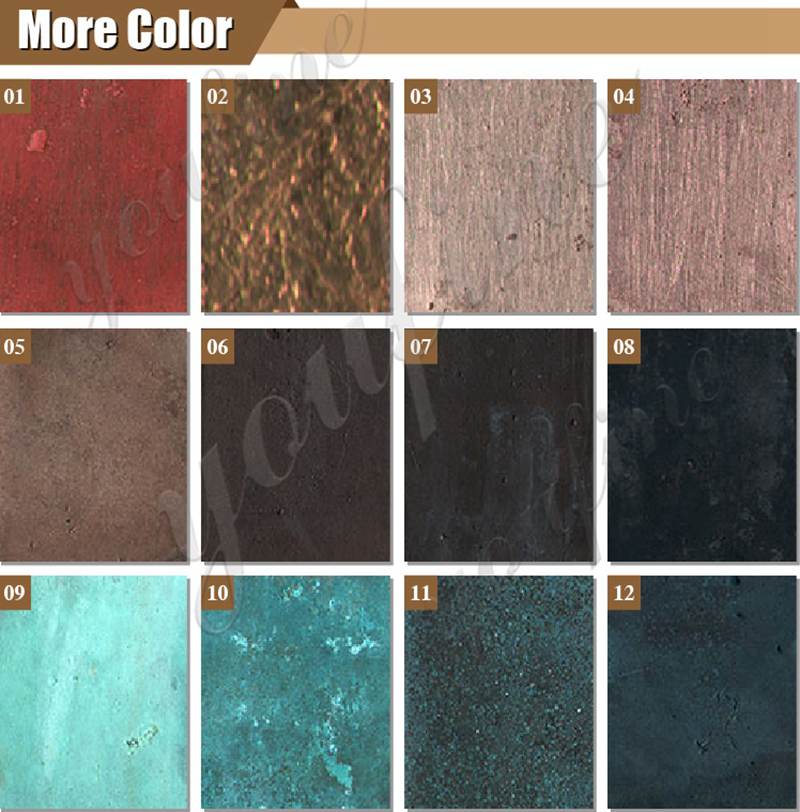 Superb Clay Model Artist:
YouFine has superb clay model artists. From a very young age, they have followed the master to learn how to model the character's clay model. And with a practice day after day, our artists are able to portray the shape of the characters very realistically. Especially the expression and demeanor of the figure sculpture, YouFine clay model artists always sculpt very similarly. You could choose to customize, our artists could completely 100% portray the character you want.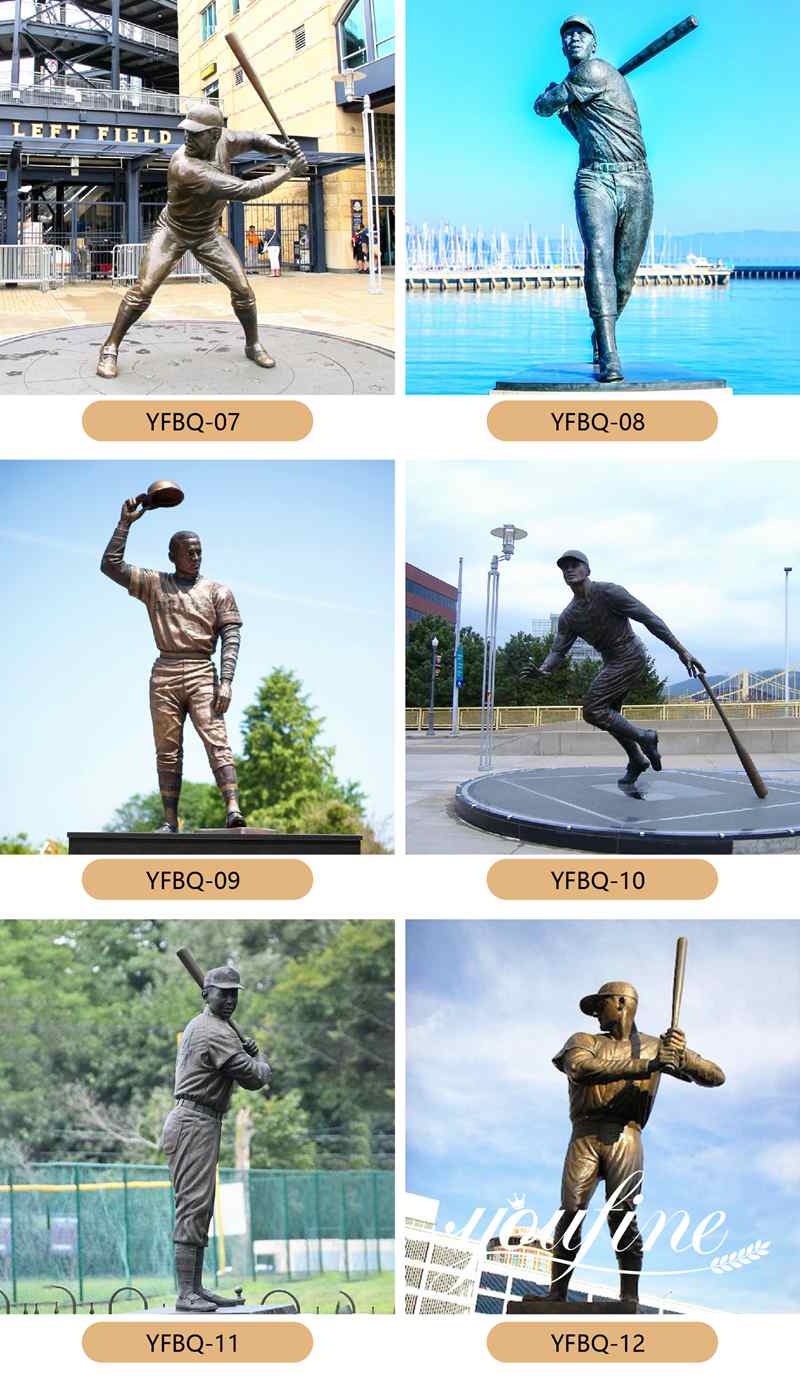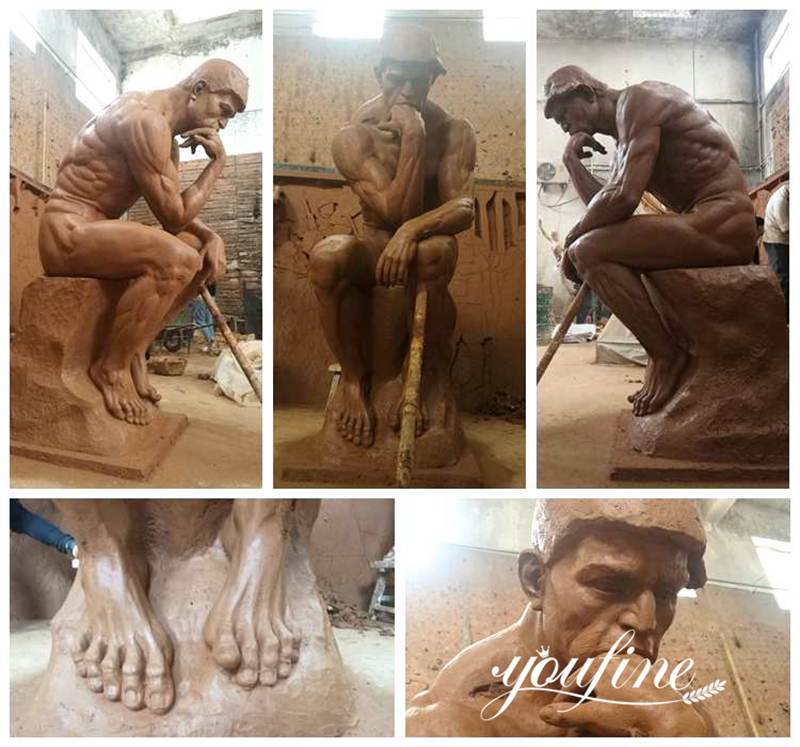 Pure Handmade Traditional Lost Wax Method:
YouFine uses the traditional lost wax method to cast the boy baseball player statue. Our artists have fully mastered this technique and were, therefore, able to bring this sculpture to life. And the quality of the YouFine sportsman statue is very good. We use silica sol technology in the casting process, so after a long time, the surface of the bronze baseball statue would not have white spots. So these sculptures could stay beautiful for a long time indoors and out.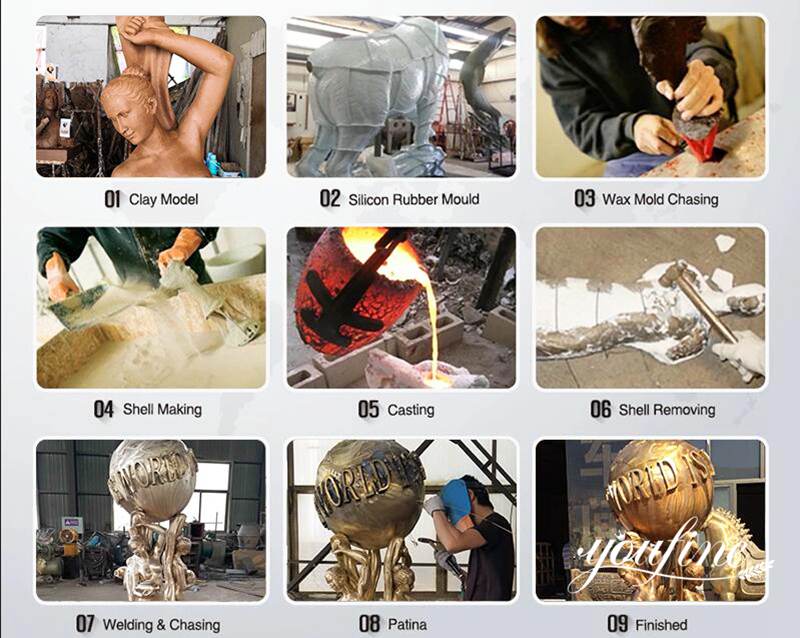 If you are looking for a sports figure sculpture, please contact YouFine today. We would give you more details. Of course, we also have the most professional sales consultants, so our consultants could provide you with more options for athlete sculptures.