Bronze Abstract Figure Sculpture Details:
This life-size bronze abstract figure sculpture depicts two people sitting on a bench. The abstract artistic design form of sculpture can use as a beautiful outdoor landscape. Especially placed on the beach. Although the statue only outlines the outline of the character, it allows people to clearly observe the image of the character depicted in the statue.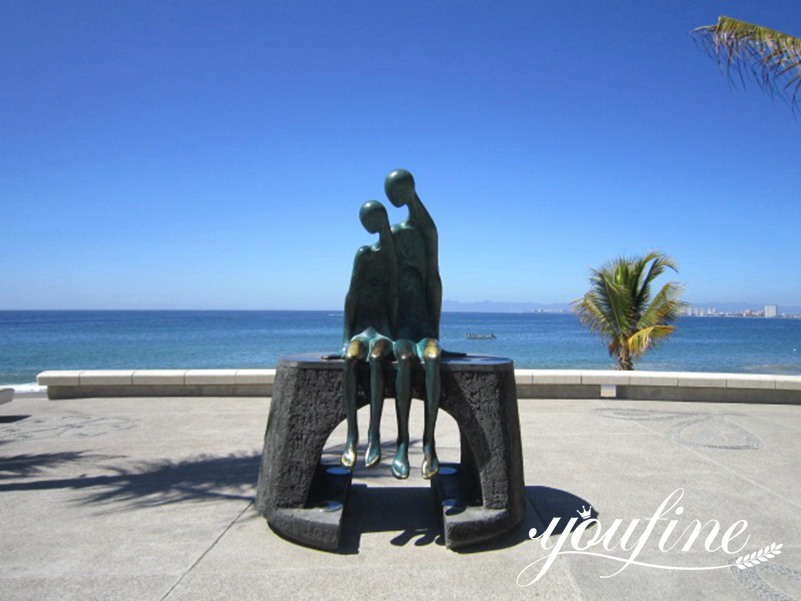 Introduction of abstract art sculpture:
In fact, since the early 1900s, abstract art has become the mainstream art in modern art. Simply put, abstract art does not attempt to represent an accurate depiction of visual reality. But uses irregular shapes, colors, and marks to express artistic effects. Therefore, the application object of abstract art can be characters, landscapes, or other artworks. The form has been simplified or schematic. Therefore, in the field of sculpture, you will often find that modern artworks also often appear with abstract art sculptures.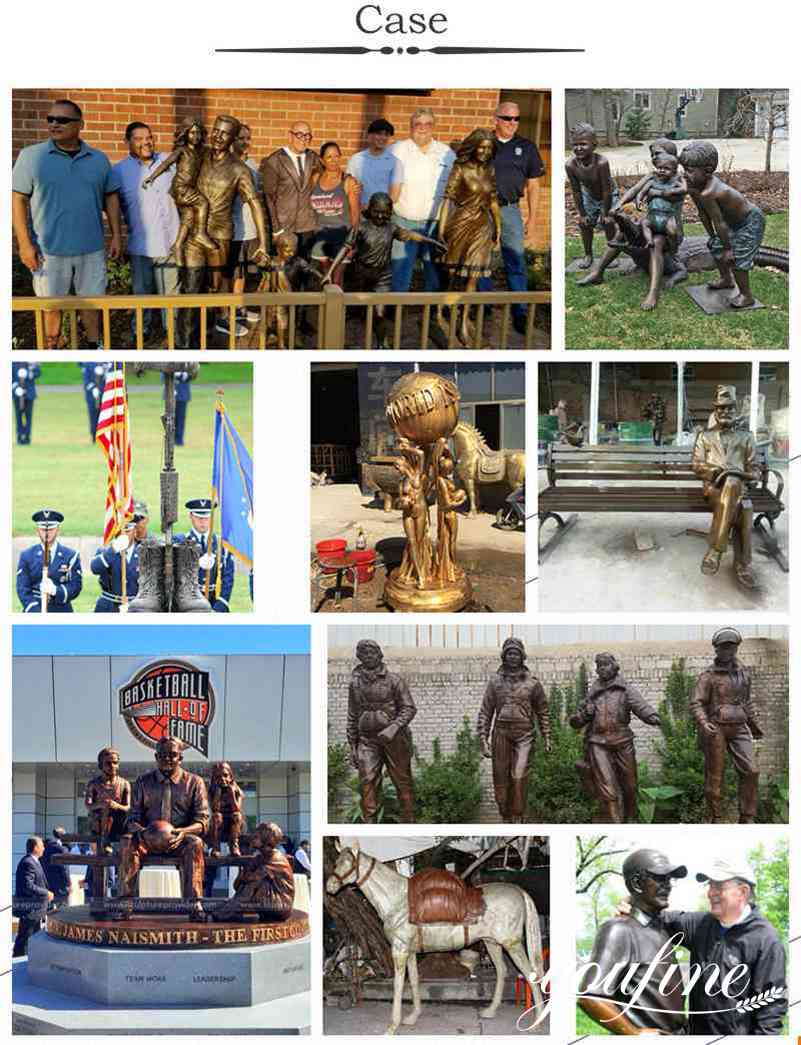 Application of abstract figure sculpture:
These bronze abstract figure sculpture with modern art has gradually become the mainstream of modern art. Therefore, abstract sculptures can use as decorations in any scene. For example, a family with modern decoration style, indoor or outdoor. Or outdoor public gardens, public parks, squares, city streets, commercial streets. Placed in these prosperous places, it can use as a beautiful landscape. Of course, these abstract sculptures can also use as the best choice of decoration such as office buildings, art galleries, etc.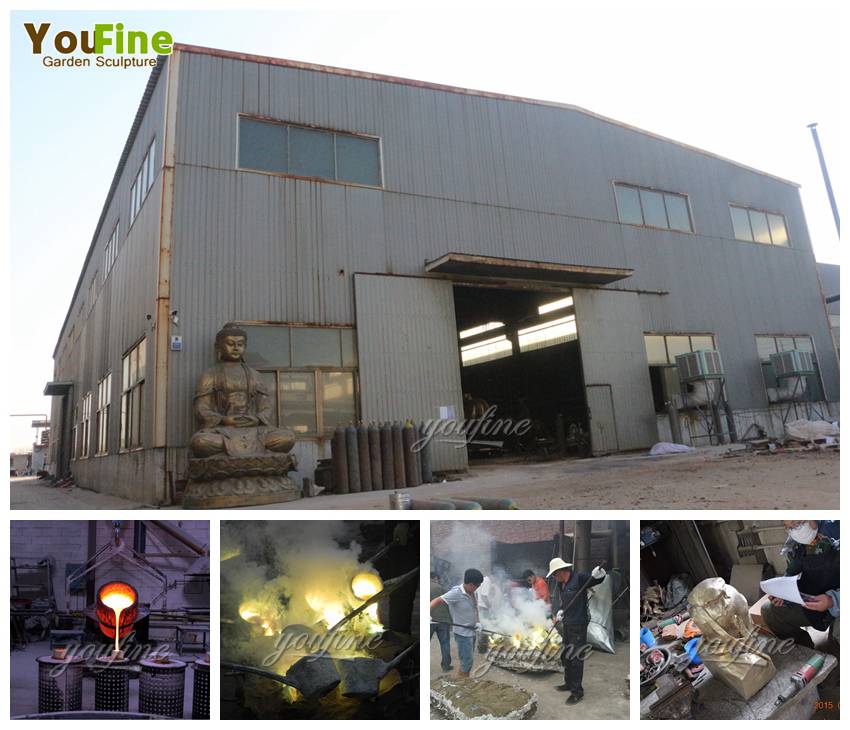 Bronze Sculpture Casting Process:
1. In order to make the bronze abstract figure sculpture more vivid and lifelike, masters must make the 1:1 clay mold firstly.
2. Second, our artist does the wax mold from the clay mold.
3. Thirdly, our artists do the bronze casting according to the existing wax mold.
4. Next, do the surface treatment and colors.
5.Finally, we send the finished pictures for clients final checking,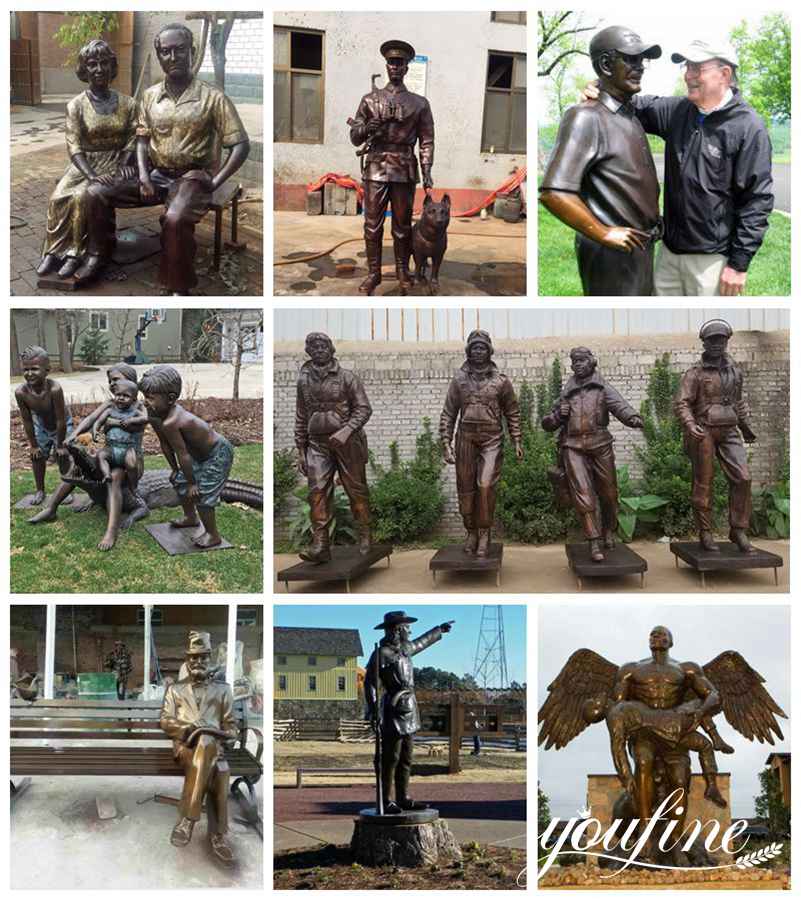 Our abstract figure statues can be the most suitable choice for outdoor decoration. And a high-quality statue will add beautiful scenery to your outdoor garden.