1.Introduction of this bronze standing horse sculptures
We hope that you enjoy this beautiful bronze standing horse sculptures. We made of one European customers. Most of the bronze horse sculptures are made by hot-cast bronze casting method. They are hand finished using traditional smearing methods to ensure the quality of the product. In addition to make sure every detail of the copper horse we provide for our clients.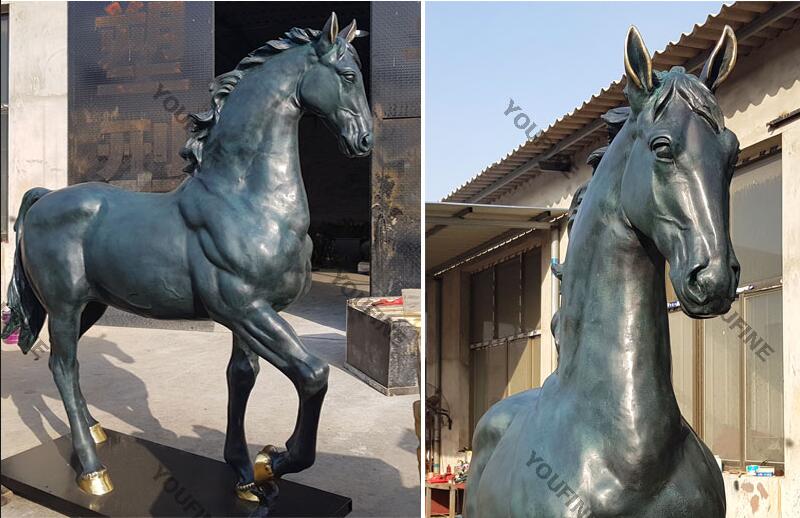 This lovely large bronze horse is a traditional style.it is suitable for all equestrian decor possibilities. It measures about 6 feet high. others size are also welcome.
2.Why people like horses
Since ancient times, it has been an animal worshipped by all human beings. In daily life, horses are also accompanied by human beings. They are not only used to transport goods, but also become the basic elements of war, and sometimes used as exhibits.
The horse's body shape, beautiful image, imposing manner and meekness after being tamed have made the king, artists, writers, sculptors, musicians, poets and athletes love it. For hundreds of years, the image of Ma has been active in thousands of sculptures, paintings and musical works, and there are also many figures on the field.
You Fine Bronze foundry has many professional artists, and they could make several styles of Bronze horse sculptures,and I believe you could find one style which you prefer.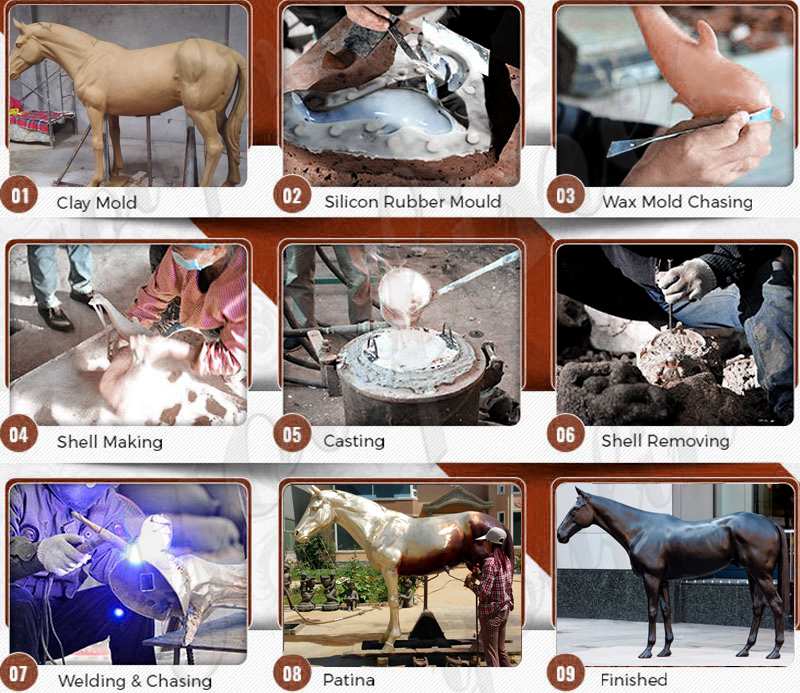 4. More designs of horse sculptures