Large Bronze Mare and Filly Horse Statues Details:
What an exquisite and vivid large bronze mare and filly horse statues. This group of sculptures is hand-made by the masters of our factory who are best at making animal sculptures. Therefore, these highlights are the result of hand-made, which could create natural textures and exquisite details. And it is also hand-polished to show awesome details and highlights. In order to create a unique and long-lasting sculpture that is an original work of art.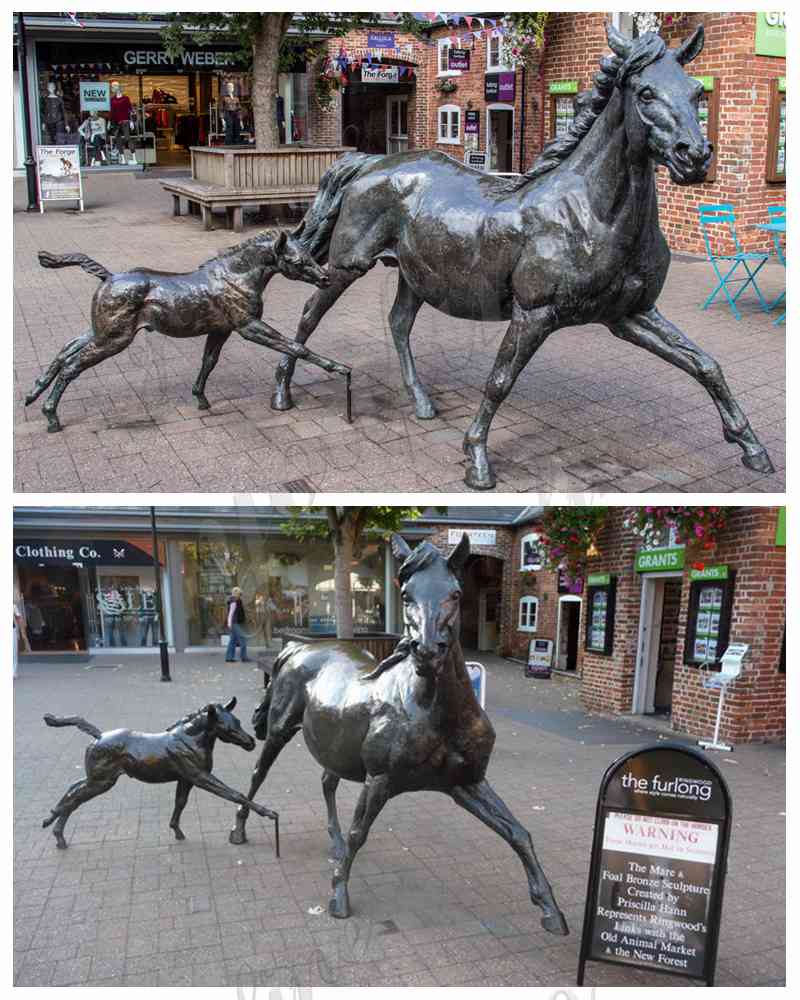 Using Traditional Lost Wax Method:
We would use the traditional lost wax method to make this group of large mare and filly horse statues. As a professional bronze casting factory, You Fine is not only skilled in mastering the casting method of this kind of bronze sculpture. At the same time, we are still making continuous improvements on this basis. So it could make the sculpture more refined and perfect. Of course, it could extend the life of the sculpture, the surface of the sculpture does not produce any white spots.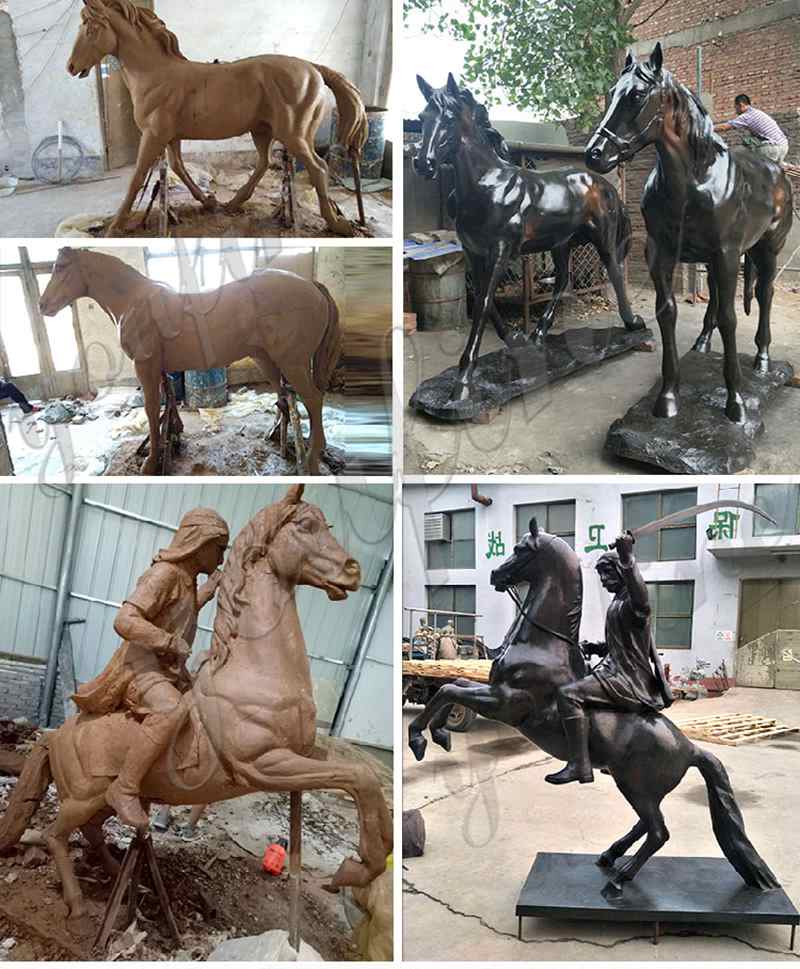 Using High-Quality Materials:
Our outdoor bronze mare and filly horse statues would use high-quality bronze materials to ensure the quality and firmness of the sculptures. Our pure bronze content would reach more than 85%, and other metal materials would add to increase the hardness of the sculpture. In addition, the thickness of all our bronze sculptures is between 6-8 mm, and the thickness is also thick enough to ensure the quality of the sculptures.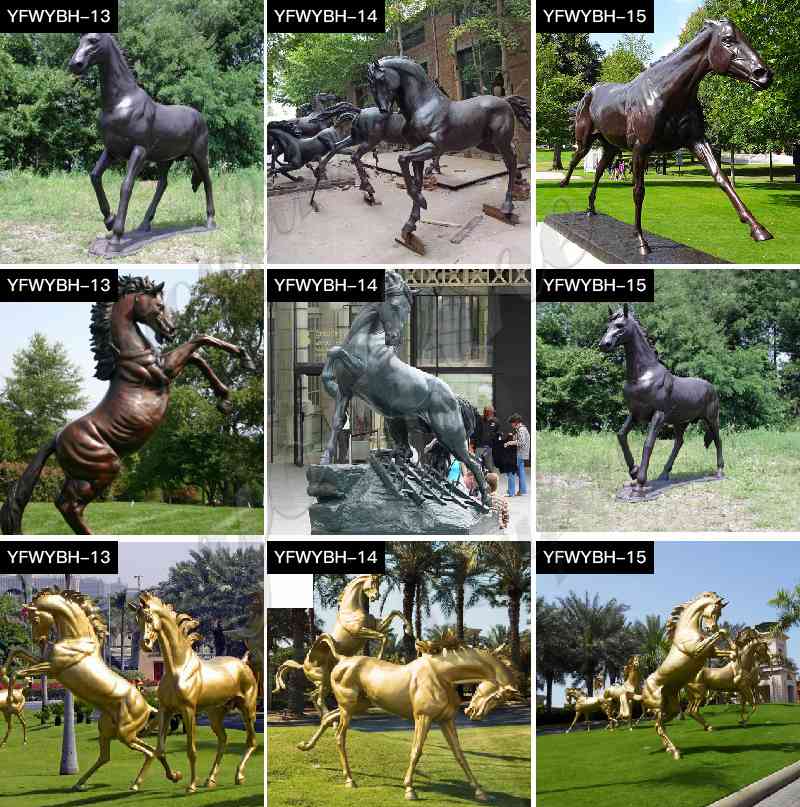 Application place:
Our high-quality bronze horse sculpture could place in any outdoor place. If you are a horse lover, therefore, you would love them very much. Whether it is placed in outdoor gardens, parks, or farms, it is a good choice. Of course, you could also place it in large central squares, office buildings, and other city centers.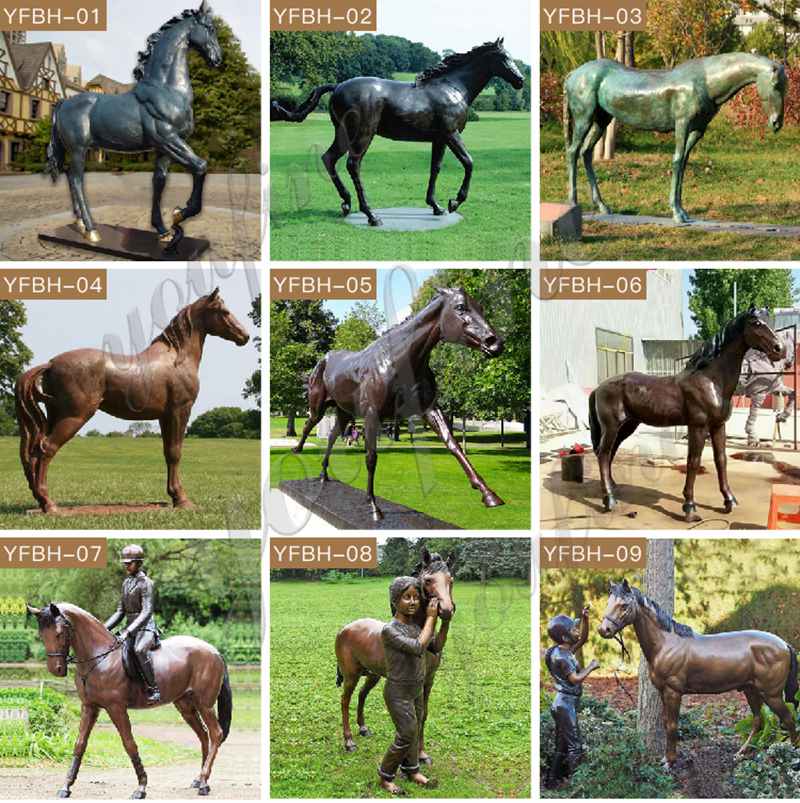 So this set of mare and filly horse statues is of regular life-size, it is very suitable for outdoor use. With our professional bronze factory, You Fine could certainly provide you with high-quality products and the most favorable factory prices.