Introduction of Bronze Outdoor Statues:
This white bronze horse sculpture is a great choice for outdoor decor. YouFine's artists could cast the perfect abstract horse bronze outdoor statues for you. Especially our bronze horse sculpture, with a mysterious demeanor and handsome appearance. You could clearly see that the posture of the bronze horse sculpture is very elegant. In particular, the inherent incomplete beauty of bronze horse sculpture could give us an infinite association. Of course, in general, YouFine bronze horse has a very strong artistic atmosphere.
From the Beautiful Clay Model:
Our bronze horse sculptures are very beautiful and realistic, all of which come from the fact that we carve a clay model before casting each bronze sculpture. Also, our artists have been sculpting clay models for more than 20 years. In particular, our lead artist has been sculpting for 40 years. In this industry, he has been leading the development of the industry. Therefore, our clay model looks very realistic. Especially in the process of modifying the clay model, we changed a little bit from the angle of the horse's ears standing up. There is no doubt that we take sculpture seriously. We always insist on casting the perfect Tsing Ma sculpture. Therefore, there is no slack in the process of sculpting the clay model.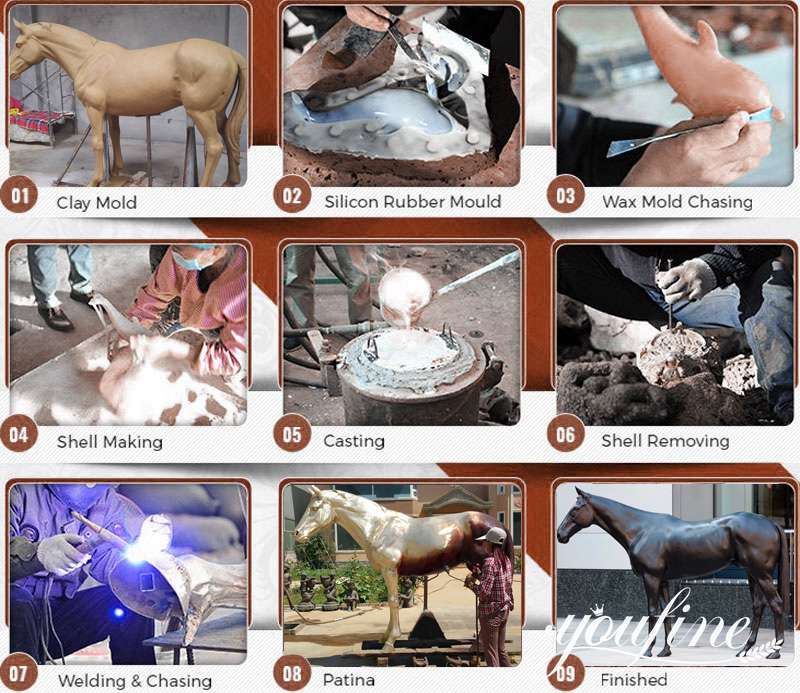 Choose High-quality Raw Materials:
Our artists insist on using high-quality bronze raw materials. Especially our bronze horse sculptures have the best proportion of bronze content. Therefore, our bronze horse sculptures are of high quality and highly collectible. Moreover, we have a large number of orders every year, so the cost of purchasing raw materials is very low. So our bronze horses have good price and good quality. Of course, our bronze horse sculptures could withstand the wind and rain. Especially our anti-rust treatment, it would not easily rot. So, even in very bad weather, our sculptures could stand upright. You want any kind of abstract bronze horse sculpture. We could all meet your requirements.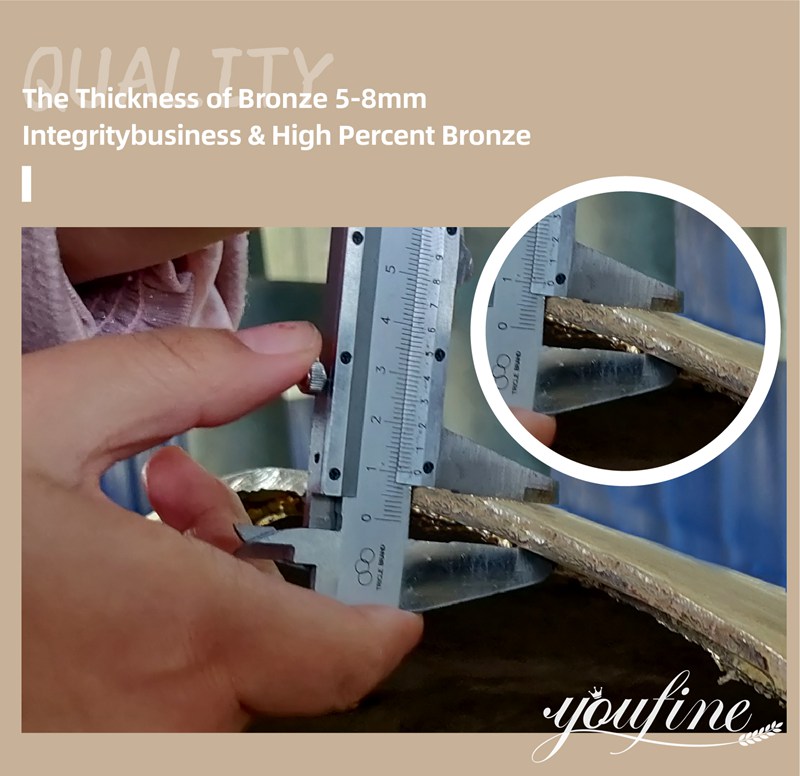 Positions that Could be Decorated:
First, this interesting bronze horse sculpture could be placed in an outdoor public garden. Secondly, there are many shopping malls that have also chosen this white abstract horse sculpture. Especially, of course, some communities would also choose this virgin sculpture. Usually, some people also place sculptures in the villa, which could reflect the owner's fashion appreciation taste. Finally, bronze horse statues are also often found in many jungles. Because, when you see a sculpture of a mutilated horse, it could trigger people to think. So, where do you want to put this sculpture?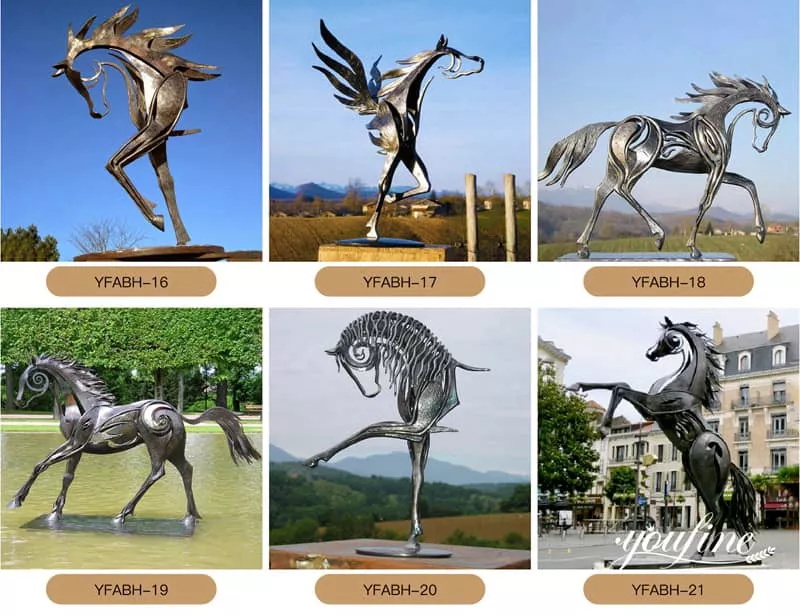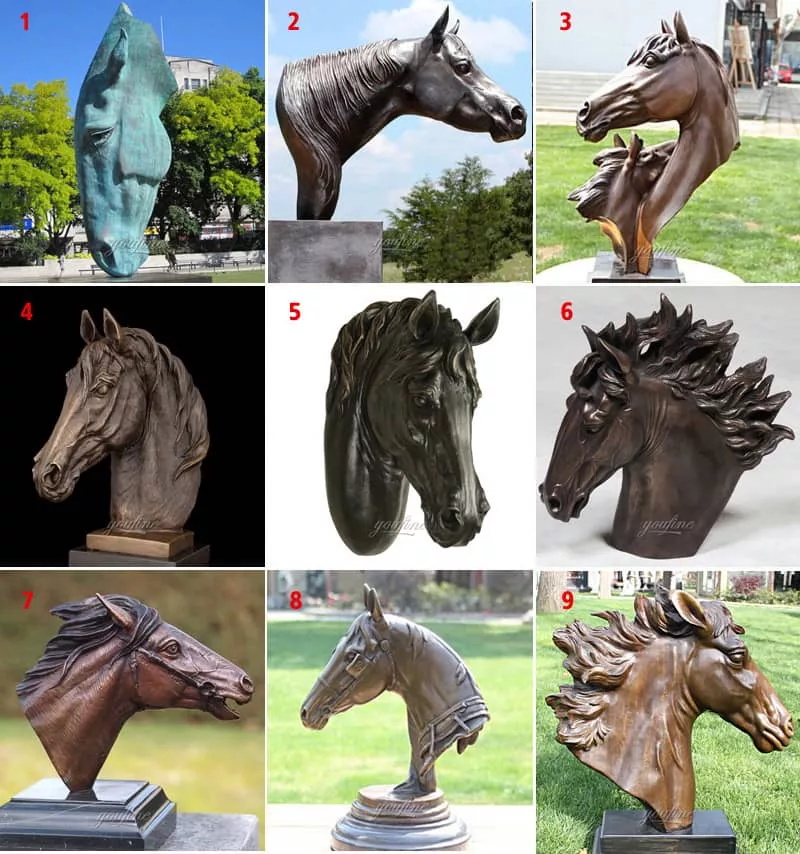 YouFine has been working on bronze horse head sculptures for 39 years. We could cast a range of realistic outdoor bronze sculptures for you. If you want this sculpture, please contact us now. YouFine would provide you with a catalog of the latest designs.