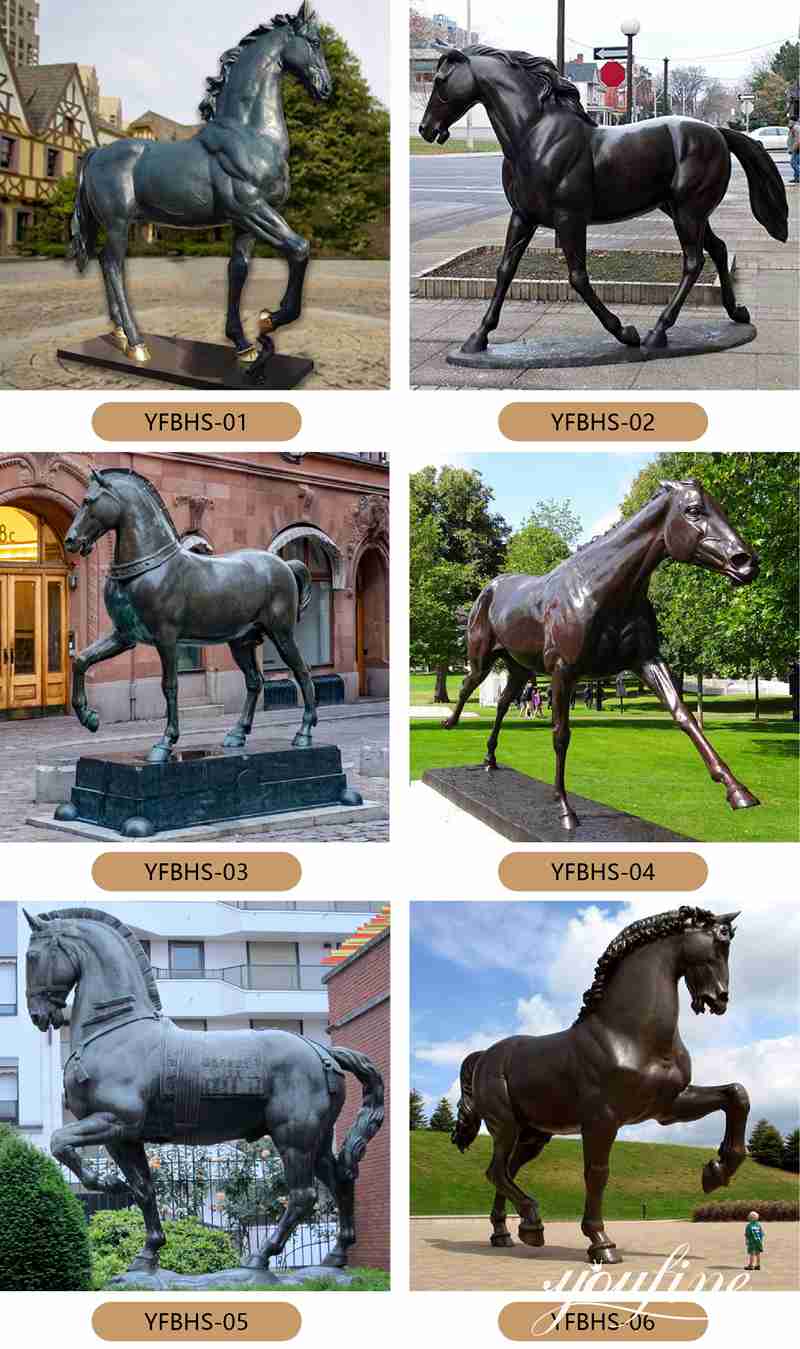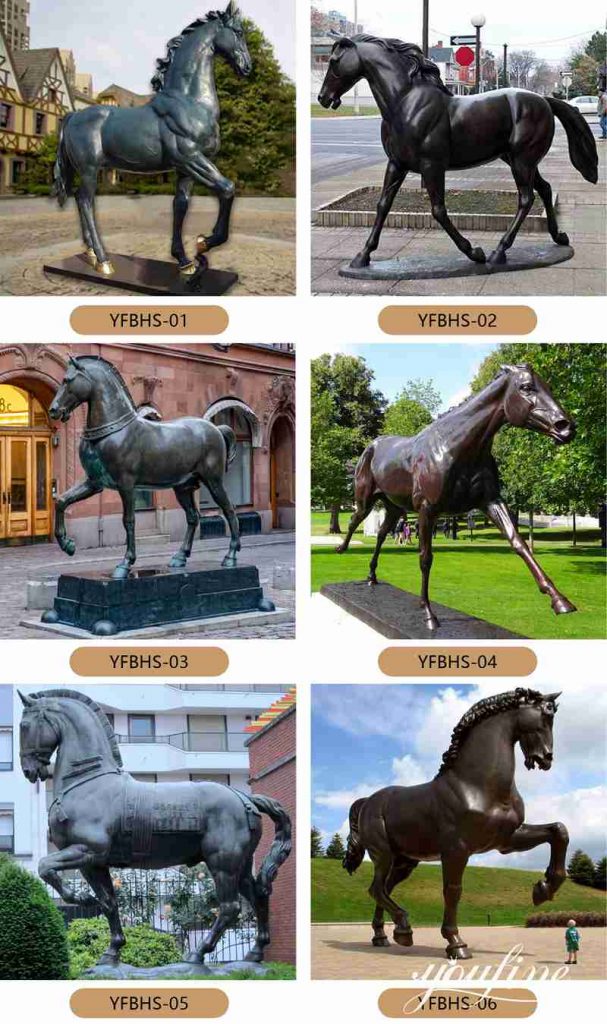 Introduction to Horse Lawn Statue:
This bronze horse lawn statue would be the best choice for a garden ornament sculpture. In particular, our artists brought to life the casting of bronze horse sculptures. It could be clearly seen that the skin of this horse is rich in natural radiance. Moreover, its eyes are very real. It looks into the distance earnestly, allowing us to feel the mind of this leather horse. Moreover, the muscles of the large horse sculpture are very strong, it could be seen that this is a very healthy and excellent horse. Of course, every blood vessel in a horse is so full of power. These impeccably fine details showcase the fine casting skills of YouFine artists.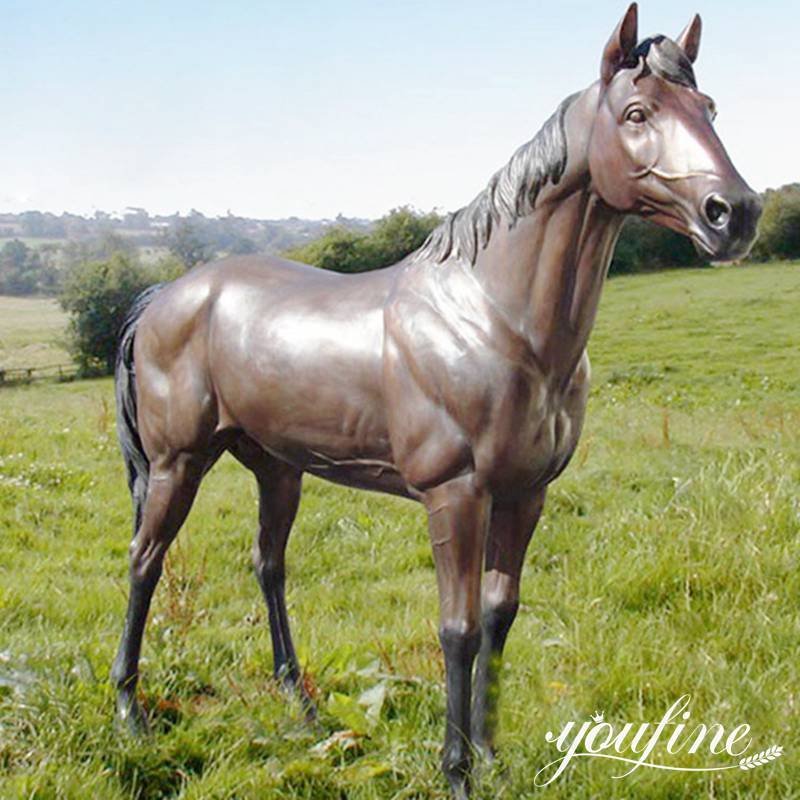 Use the Traditional Lost Wax Method:
YouFine is the inheritor of the traditional lost wax casting technique. Our technology has always been the industry leader. Moreover, our artists are very strict on the exquisiteness of sculpture. In particular, in the casting process, we use silica sol technology. This technique could be very good to ensure that the surface of the sculpture would not appear with white spots. As a result, our high-quality sculptures are also free of cracks and cracks after a long, long time. Without a doubt, our sculptures would be your best choice.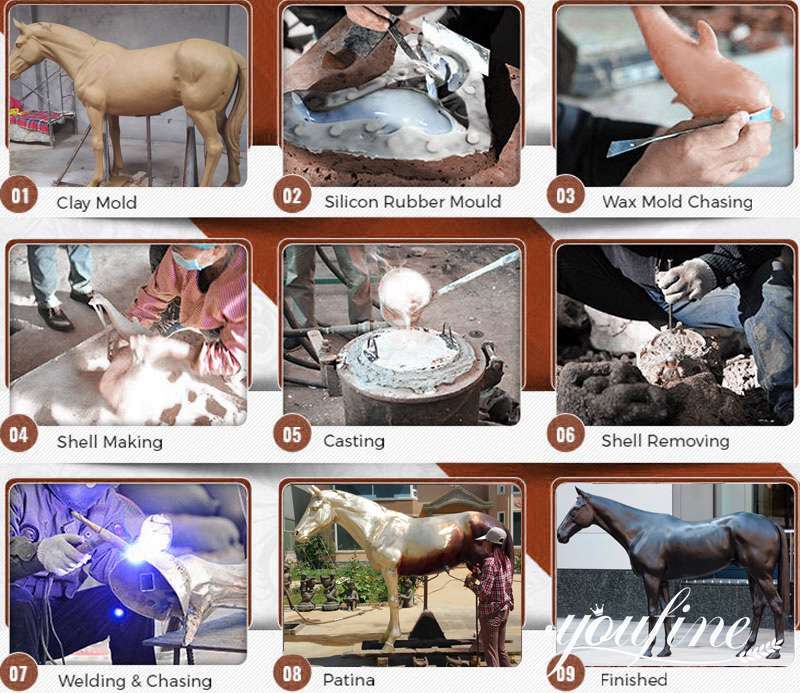 Very Natural Color Effect:
YouFine artists are very picky about their color requirements. Therefore, in continuous improvement and experimentation, we have summed up a lot of coloring precautions and technical essentials. In particular, our artists used chemical coloring. So, our sculptural colors would be in their most natural state. Of course, the colors of YouFine's bronze lifesize horse sculptures would also become more beautiful over time. There is no doubt that this bronze horse sculpture would also be very beautiful.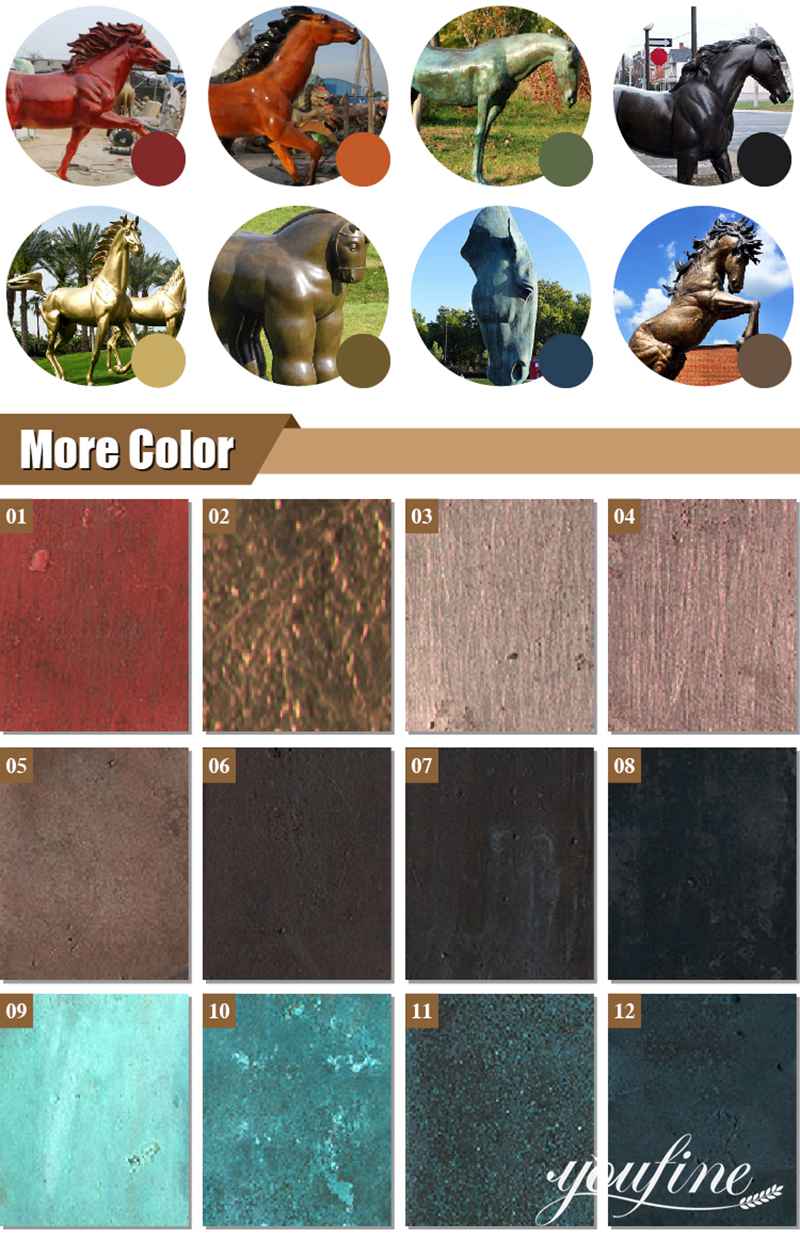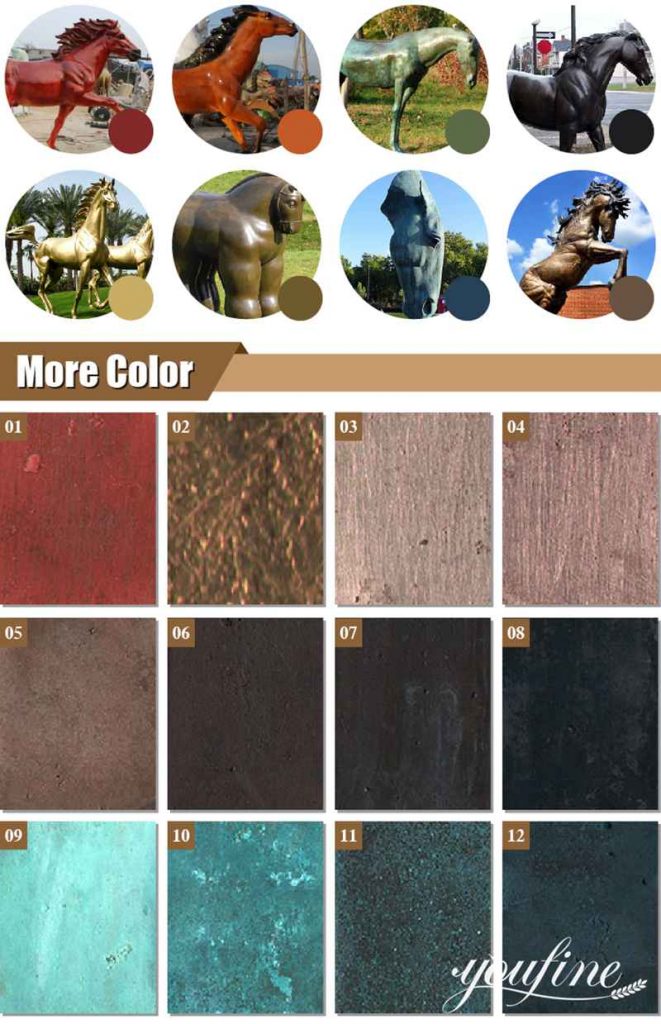 Moreover, we have rich export experience. Moreover, YouFine has stable and cooperative freight forwarders all over the world. Our sales staff would arrange everything very well. You would receive a bronze horse sculpture full of surprises without any effort.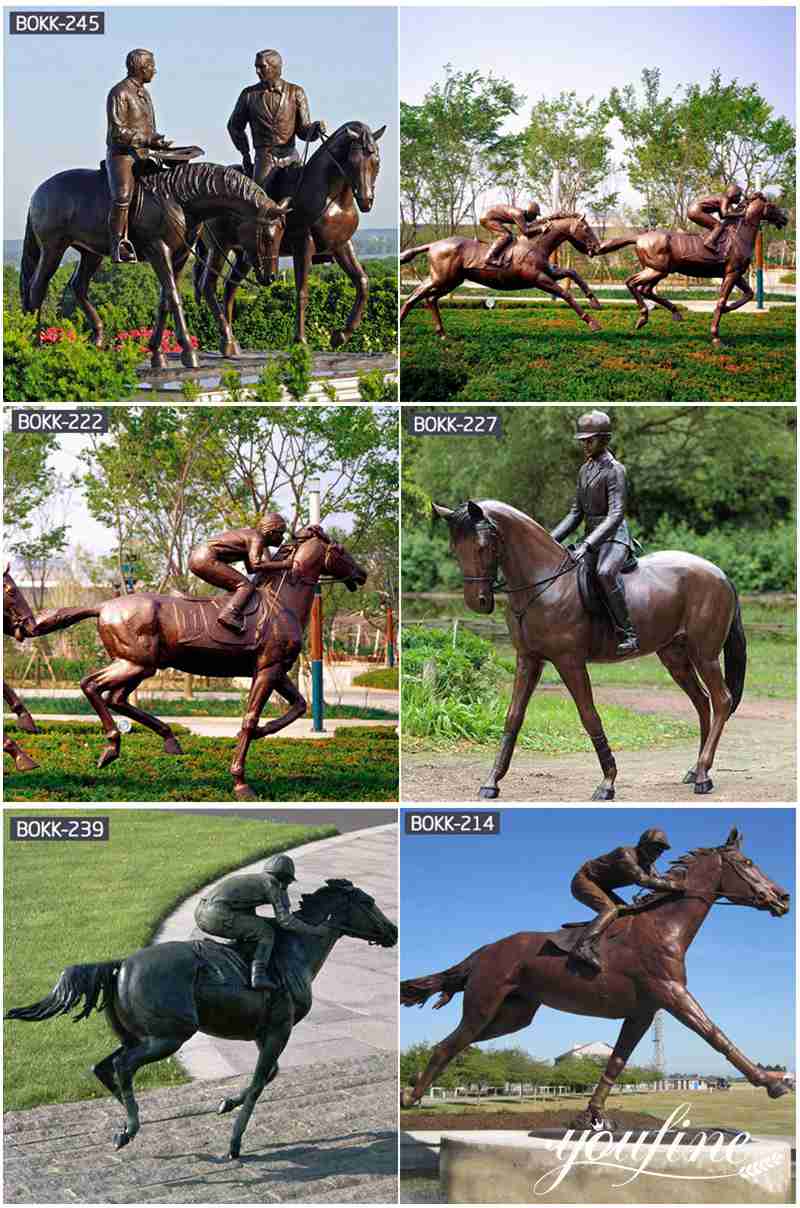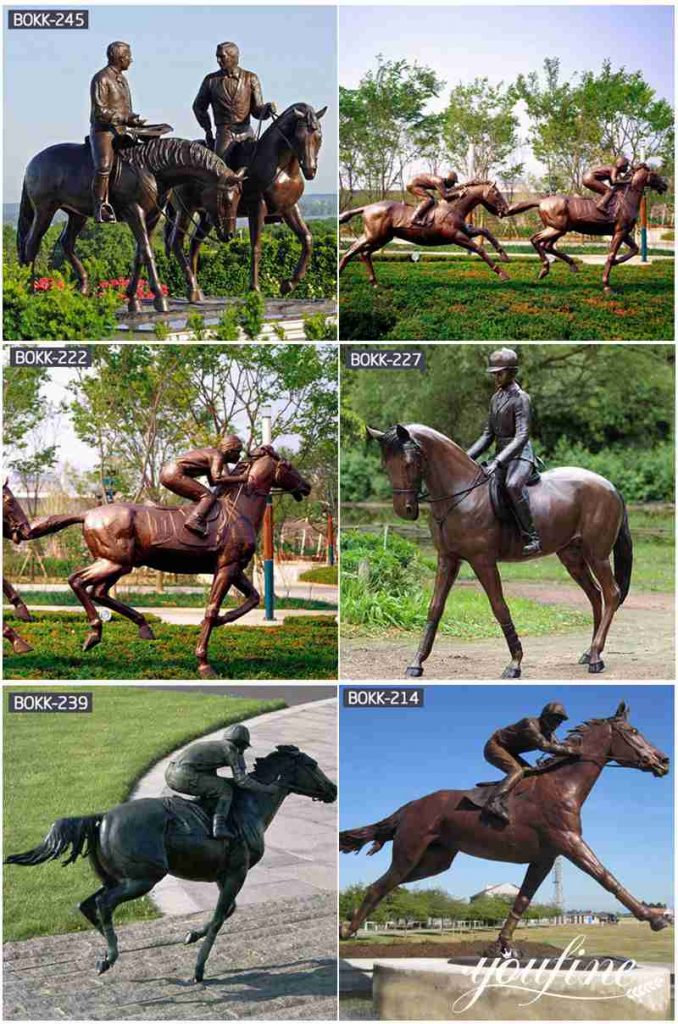 If you like this exquisite horse sculpture, please contact us now. YouFine would give you the latest horse sculpture design catalog.