Antique Bronze Horse Statue Introduction:
This antique bronze horse statue is made of high-quality bronze materials and casting techniques. This life-size horse sculpture could be placed outdoors for decades. And could withstand all kinds of bad weather, such as heavy rain, snow, and storm. Our quality is very reliable. YouFine supports size customization and color conversion. YouFine has extensive experience in bronze animal statues, and we are very good at customization. We could clearly see that this sculpture is so real, as exquisite as a real horse. Especially horses have very strong muscles.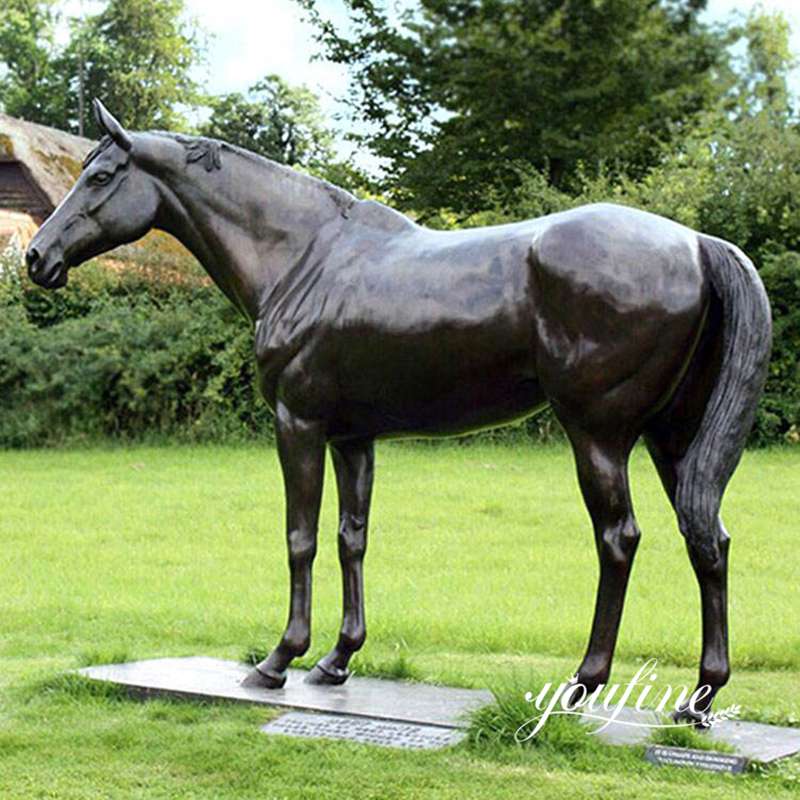 Unique Bronze Horse Sculpture:
In Western stories, horse sculptures are a symbol of agility and bravery, and are loved by people all over the world. The masters of YouFine try their best to capture the feeling of vivid horse statues. For this bronze horse statue, we made it life-size. At this size, the final effect is very vivid and realistic. Moreover, this bronze horse family statue matches many different places and scenes very well.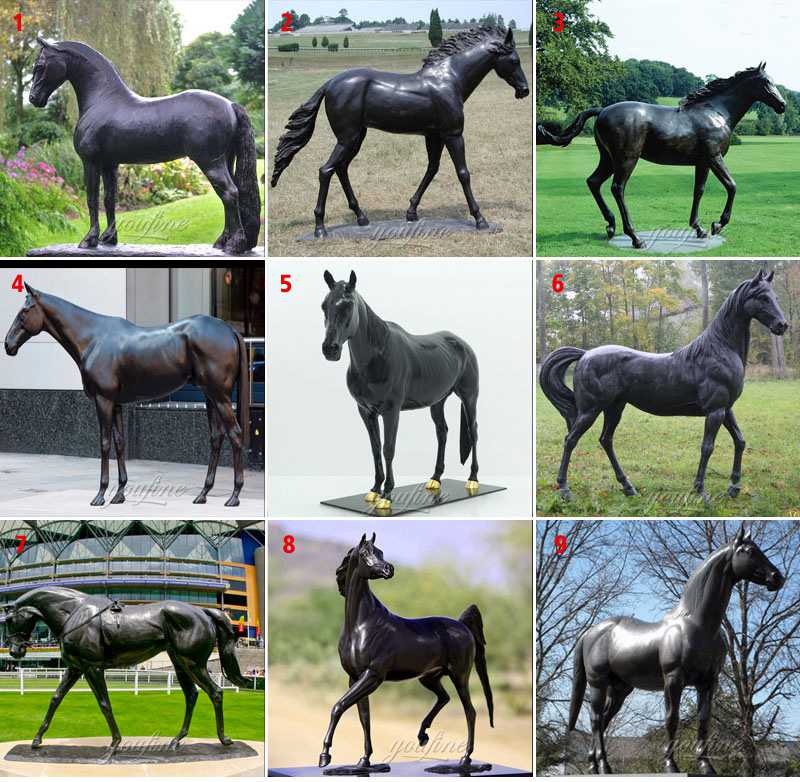 Especially in public areas such as parks, squares and zoos. Must be very popular with tourists. Especially many of our customers are horse racing enthusiasts, so they would cast many bronze horse statues for their horse farms. Of course, there are also many customers who choose to cast horse head sculptures. Especially the large-scale horse heads and horse sculptures are very popular among people.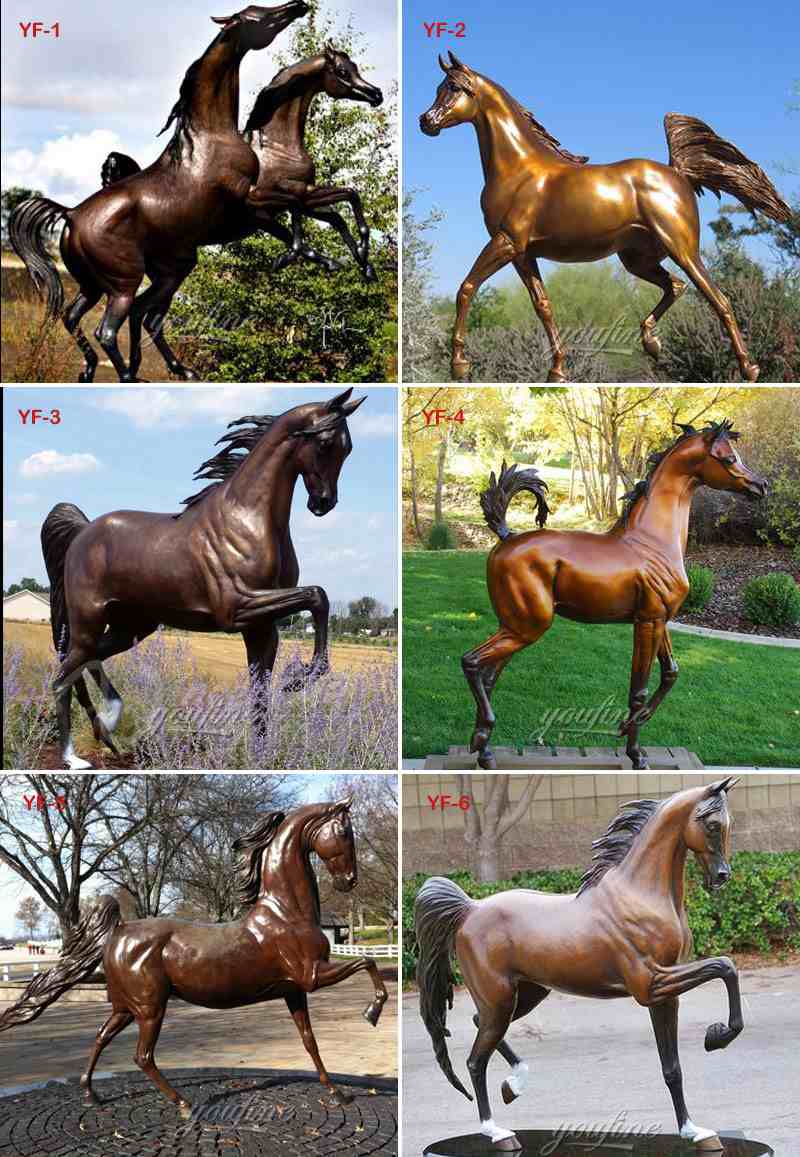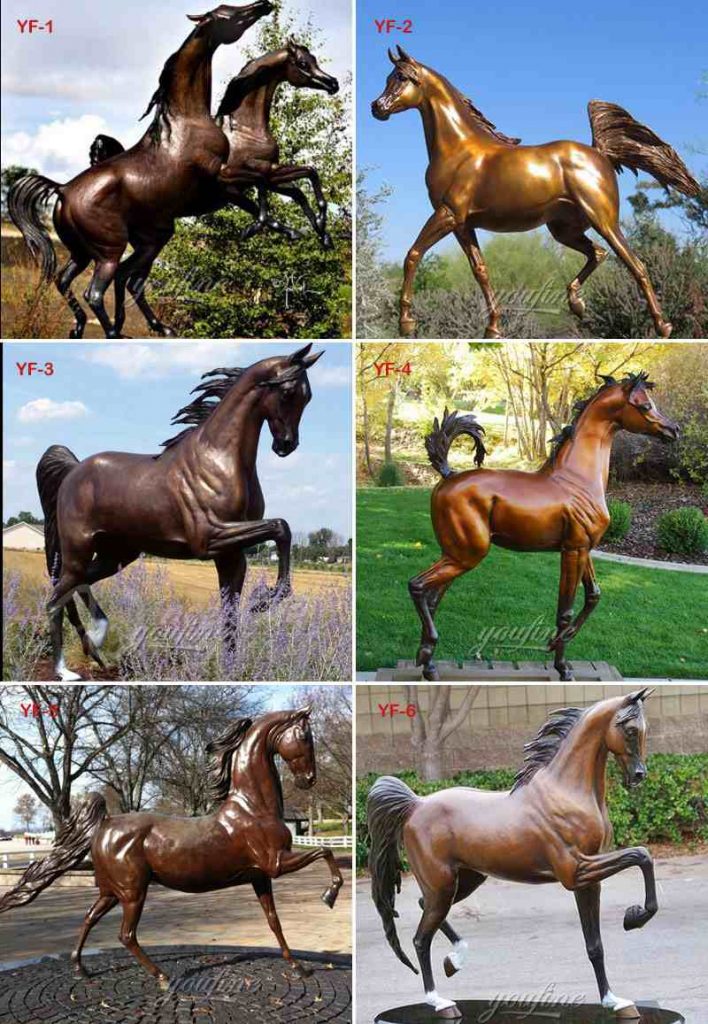 Horse Statue Production Details:
There are two very important steps in making a lifelike bronze horse statue. The first is a clay mold. Our artist would carefully observe the entire sculpture and then make a 1:1 real-life model. For forty years, the masters of YouFine have been focusing on this field, and every clay mold they make is lifelike. This could ensure the similarity of the final product. In order to observe animals in more detail, our artist keeps many animals in the factory, such as horses, ostriches, sheep, dogs, and deer. So you could know why we could make the statue so vivid.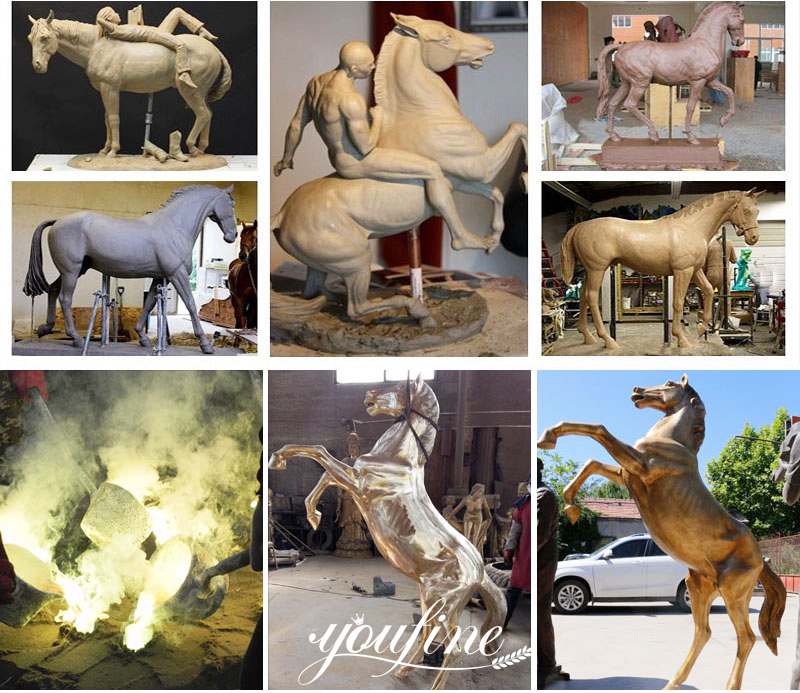 The second very important step is to cast bronze castings. China has complete bronze casting technology with a history of thousands of years. Our artists also keep pace with the times and constantly improve their techniques. What we now the master is the most advanced bronze casting technology. YouFine masters use silica sol technology, so there would be no white spots on bronze horse statues after a long time. Therefore, our sculptures would remain beautiful for a long time. Although this technique would increase costs, it could produce higher-quality bronze sculptures.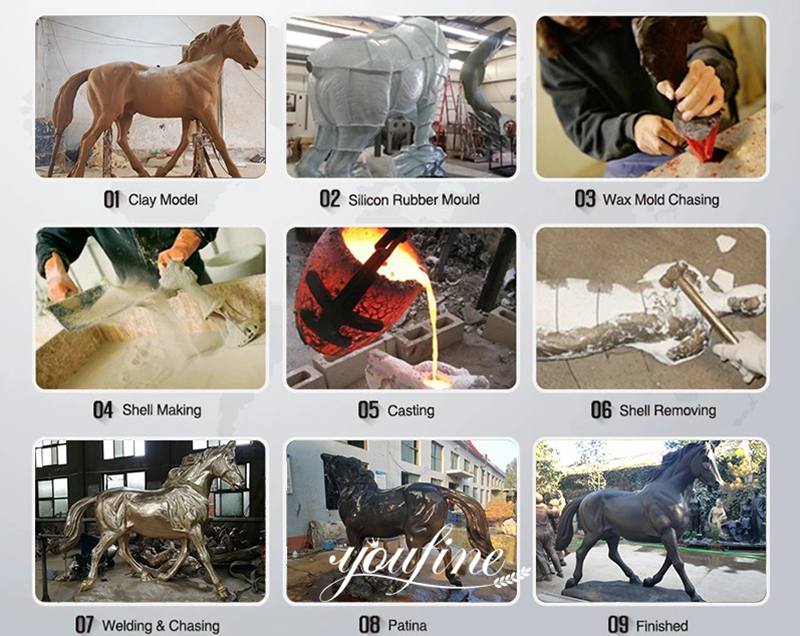 If you like this black bronze horse sculpture, then please contact us immediately. YouFine would provide you with reasonable prices.