Giant Horse Head Sculpture Details:
With such a giant horse head sculpture displayed in front of us, are you attracted by this huge sculpture? I admit that I have been deeply attracted and immersed in this sculpture. This large horse head is made of bronze metal material, and the bronze sculpture is painted. The classic green patina gives people an antique feeling.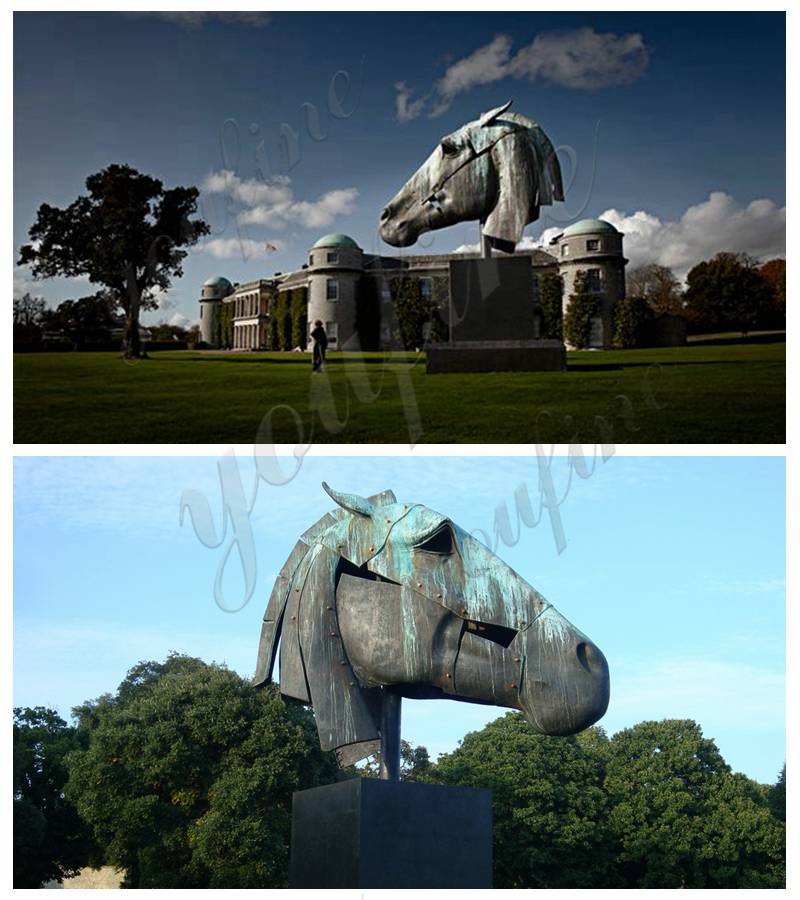 This giant horse head sculpture is one of the works of British sculptors Nic Fiddian. Because of Nic Fiddian's love and research for horses when he first studied carving art. In the end, a series of horse head artworks were created. These beautiful and amazing horse headworks can place in any outdoor public places, such as gardens, manor hotels, etc.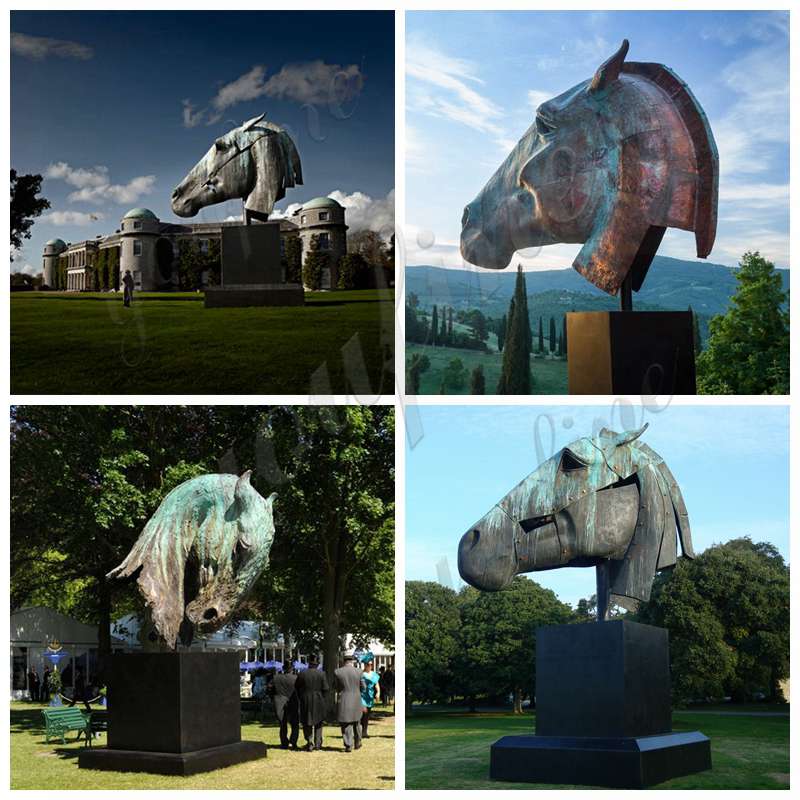 More Bronze Horse Statue Designs:
As a leading manufacturer of bronze sculpture with more than 35 years of experience. You Fine could cast bronze horse sculptures of different styles. Such as life-size bronze horse sculpture, antique bronze horse, bronze running horse, bronze standing horse. And bronze jumping house, bronze flying horse, bronze horse with warrior, Chariot, etc. Available size is from 70 cm to 18o cm or even more higher and larger.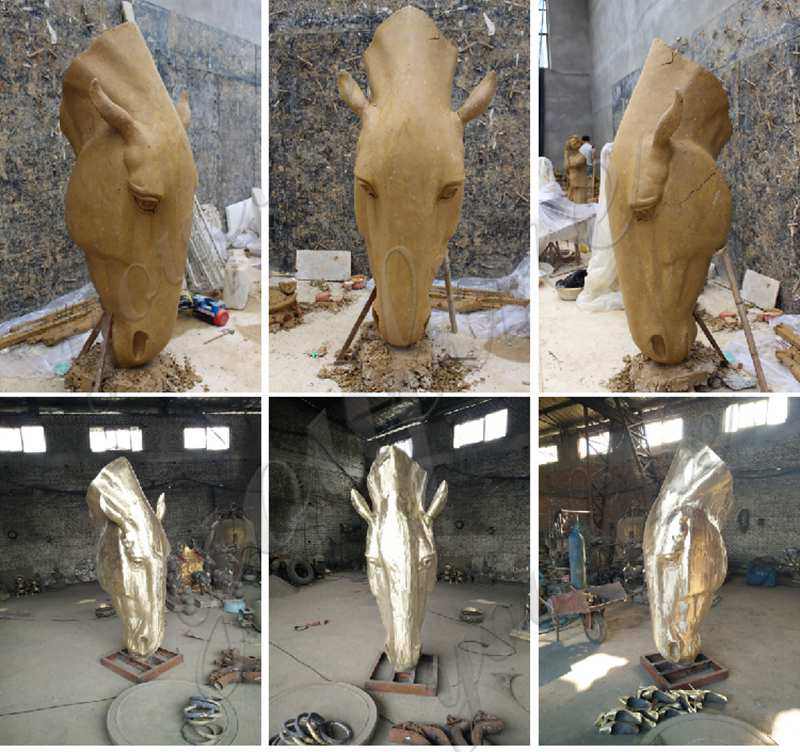 Why Choose You Fine Bronze Foundry?
1. First of all, our factory has the best carving masters and clay mold masters in the industry. They all have learned carving techniques since they were young. So they have more than 30 years of carving experience.
2. Our factory was established in 1983, with mature production processes and machines to improve the quality and production schedule of our sculptures.
3. All our bronze statues are of high quality, so the same quality as the museum.
4. Our factory accepts customization, so we could also customize this bronze sculpture according to your own design or pictures or drawings.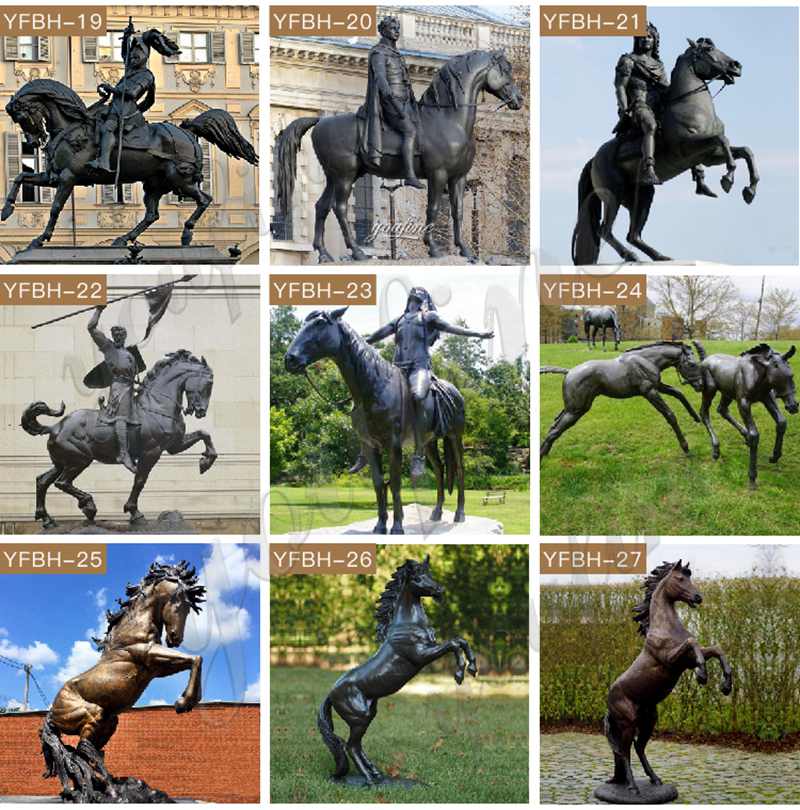 So if you are interested in these very large bronze horse statues, please do not hesitate to contact us to get detailed information about the sculptures! You Fine is a professional bronze casting factory and will provide you with the highest quality sculptures at the most favorable factory prices.