1. Bronze Boadicea and Her Daughters Statue Detail:
The queen Boadicea and her daughters statue is located in London. And represents the queen of the Celtic Iceni tribe, who led the British uprising in Rome. As well as this famous and classic bronze statue depicts Boadicea riding with her two daughters on a sickle-shaped chariot carried by two upright horses. The chariot is based on the Roman model, native British or Iceni models. And it has a sickle-blade attached to each wheel. Boadicea stood upright, wearing a flowing robe, holding a spear in his right hand, and holding his left-hand high.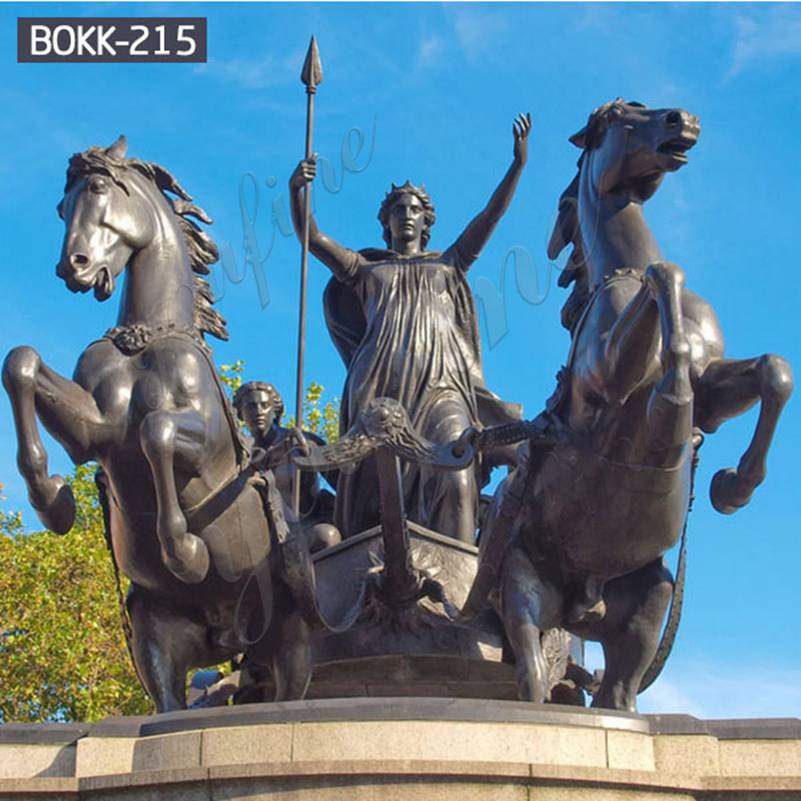 This bronze Boadicea and her daughters statue completely bring Boadicea and her daughters together against the Romans. Both the facial expressions of the characters and the carvings of each horse are very vivid and realistic. The entire sculpture is made of high-quality bronze and decorated with a black appearance. As a professional bronze casting factory, we could completely copy this classic sculpture, and guarantee the same quality as the original work.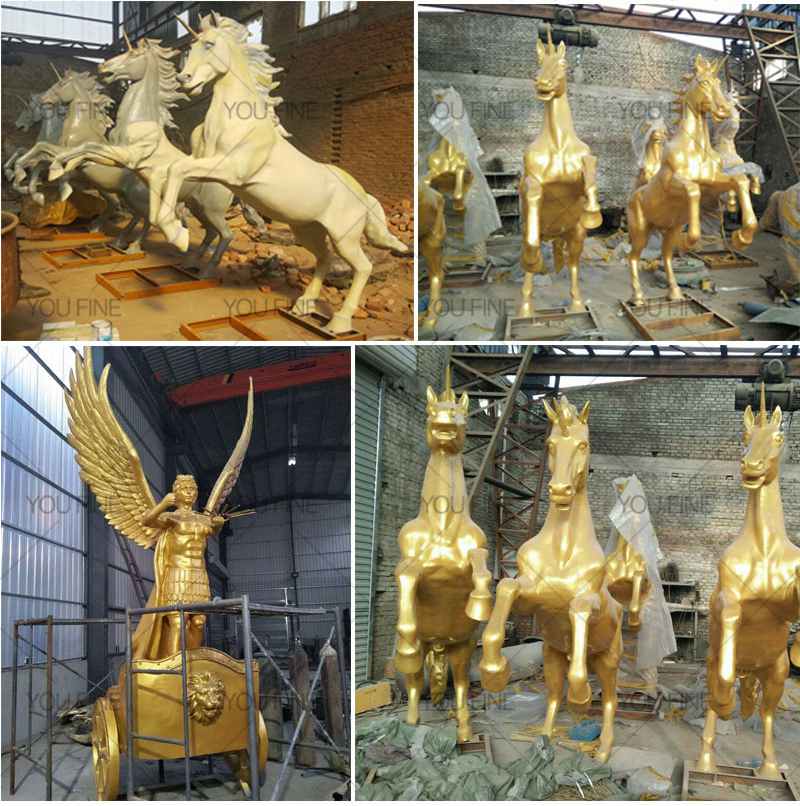 2. The Introduction of Queen Boadicea:
Boadicea is the queen of the ancient Essini tribe in the East Anglia of England. Her husband, Pula Sutagus, is the ruler of Essini. After the death of her husband Prasutagus, the Romans robbed them of their land. The beloved daughters were humiliated, and the nationals had to pay heavy taxes. So she led the uprisings of the British tribes against the rule of the occupation forces of the Roman Empire. After the fiasco at Whitling Avenue, she died without taking prisoner but taking poison.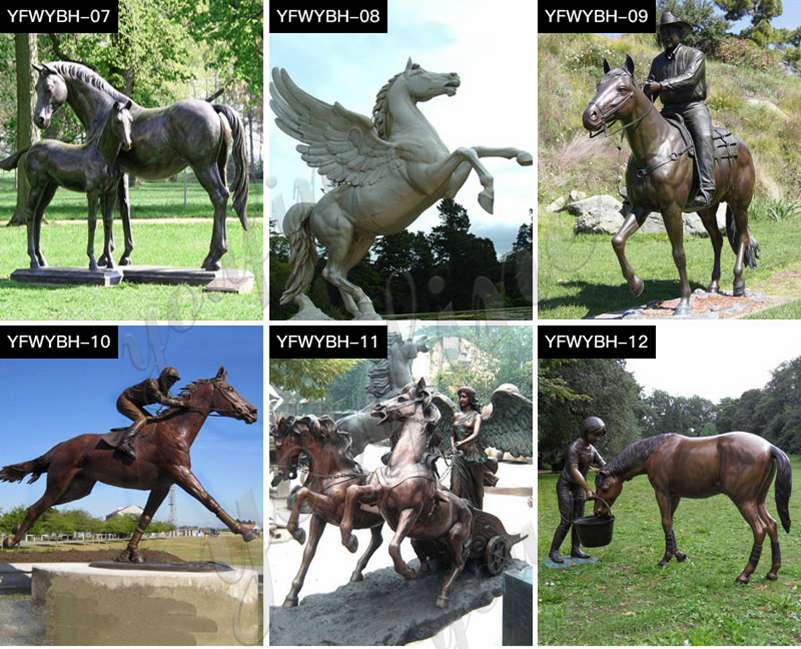 3. Why Choose You Fine Bronze Foundry?
Our factory always pays great attention to the details of sculptures in the casting of bronze sculptures. When making this Boadicea and her daughters statue, our bronze craftsmen are very professional. And our carving masters are very passionate about their sculpture career. They started to learn sculpture techniques when they were young, so they have many years of carving experience. This allows our professional masters to make every bronze sculpture as a classic piece of art.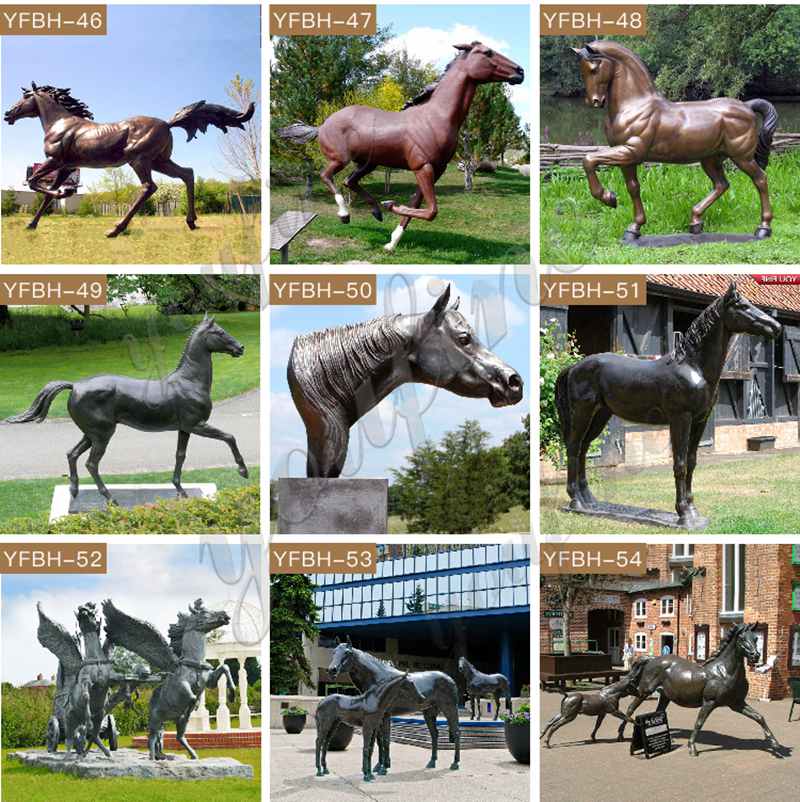 Therefore, if you want to know more about this famous Boadicea and her daughters statue, please feel free to contact us. Of course, you could also consult us about other famous bronze sculptures at any time, and we would reply to you as soon as possible.