Outdoor Horse Sculpture Description:
YouFine outdoor horse sculptures are loved by many people. And many horse lovers choose our bronze horse sculptures for collection. So undoubtedly the Arabian horse is one of the most popular breeds. You could see that this sculpture is very strong and muscular. This horse sculpture looks like a real Arabian horse, very realistic. Its legs are very long, which makes it easier to run, so it could run very fast. This private treasure Arabian horse statue is very worth keeping.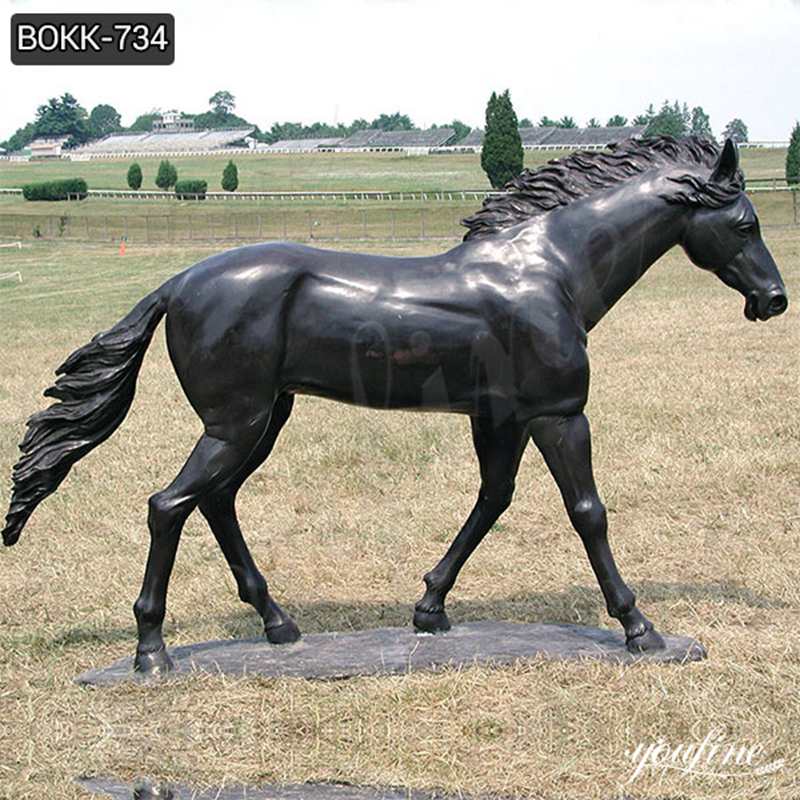 Arabian Horses are Suitable for Equestrian Competitions:
The Arabian horse is a very good breed. Arabian horses dominate the riding, so you could see that they are very strong and muscular. Today, Arabian horses are still among the best in many areas of equestrian sports. They are one of the ten most popular horse breeds in the world. Now they are all over the world. If you are a big fan of bronze Arabian horse sculptures. Now is your chance to have it forever. You could buy YouFine outdoor horse sculpture. Then capture its most fascinating running moments and collect them. Of course, YouFine's bronze private treasure Arabian horse statue is also very suitable for equestrian arenas. Let them play up a stronger atmosphere of horse racing and attract more people to participate in the competition.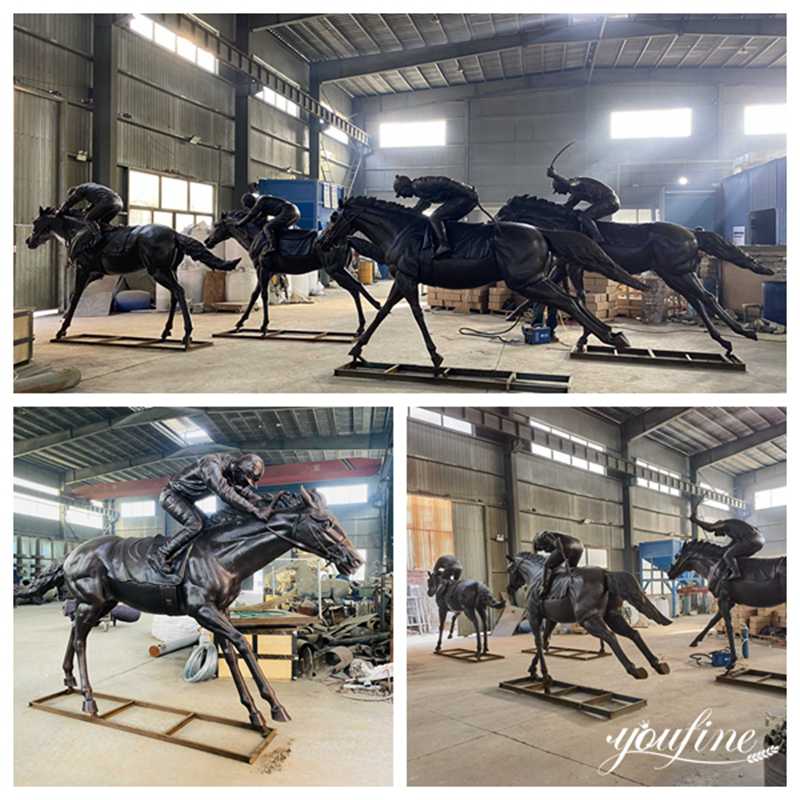 More Types of Customized Services:
From small pony statues to large outdoor horse sculptures, YouFine could customize them for you. And we have selected more than 100 kinds of bronze horse sculptures, there is always a style that suits you. Of course, YouFine outdoor horse sculpture could customize the size, style, and color according to your preferences. Of course, you could describe the horse style you want, and our designer would provide you with high-definition pictures and 3D drawing drawings. YouFine would definitely be able to meet your needs.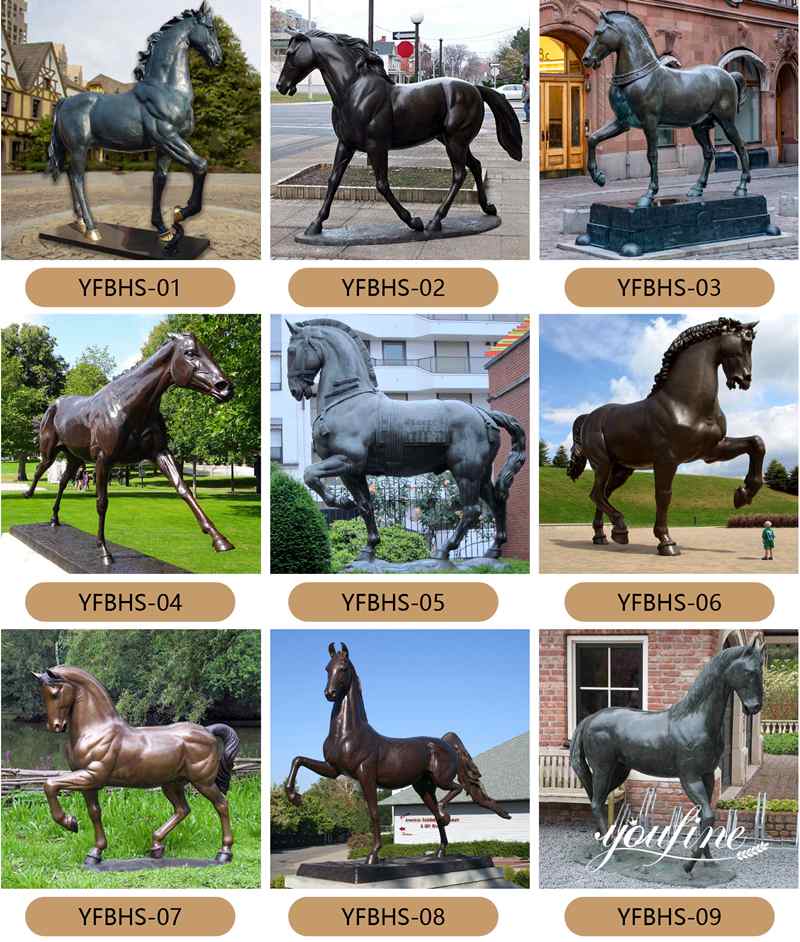 Feedback from Customers:
YouFine outdoor large horse sculpture is sold all over the world. Moreover, our carefully cast horse sculptures could become the focal point in any decorative venue. Many people were deeply moved and sighed for the unique charm of YouFine horse carving art.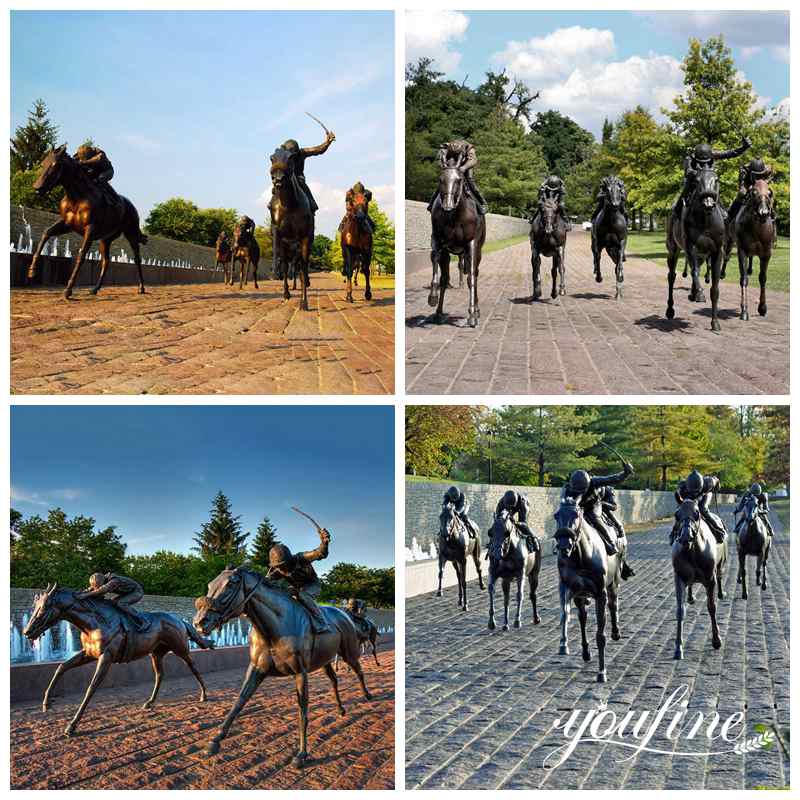 YouFine has a client who runs a racecourse. He contacted us and asked us to cast a 1:1 sculpture of his handsome racehorse. YouFine perfectly showed him the horse sculpture he wanted. He felt that these horse sculptures were like real horses. He thanked us very much.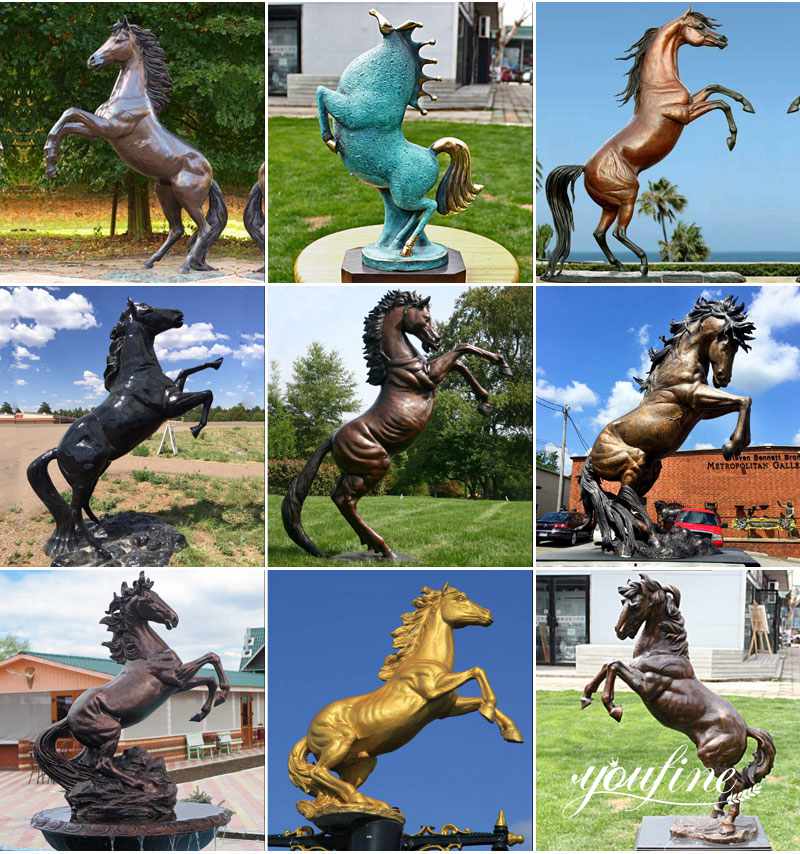 Of course, you could have various bronze lifesize horse sculptures for you to display anywhere. Please contact YouFine immediately, we have various types of Arabian horse sculptures for you to choose from.