Antique Bronze Mare with Foal Sculpture Detail:
Life-size bronze mare and foal sculpture. We use the traditional lost wax method to make this pair of beautiful horse sculptures with amazing details and lifelike features. You could see that the sculpture shows a very vivid image of all the details of the horse. Therefore, you could definitely add a beautiful landscape to your outdoor garden.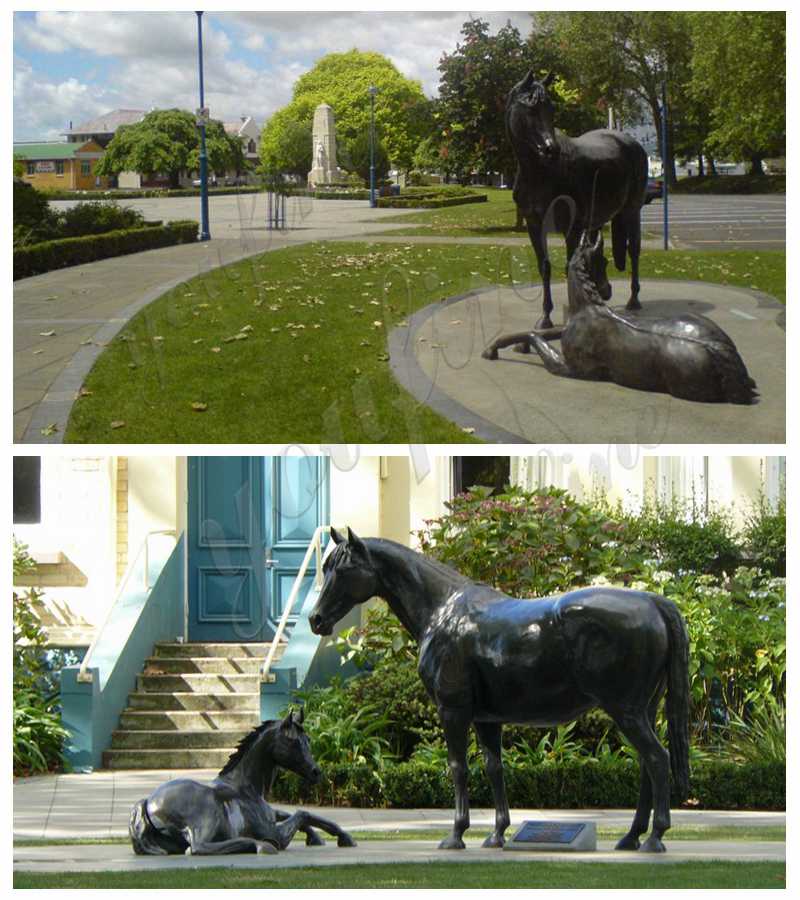 This pair of exquisite bronze mare and foal sculpture shows a foal sitting on the ground with a mare standing next to him guarding his foal. This is a very warm picture. Horses are animals with emotions. These mother and son horses living on the grassland love each other like a human mother and son. Whether in the early morning or dusk, their figure could always be frozen into a warm and moving picture.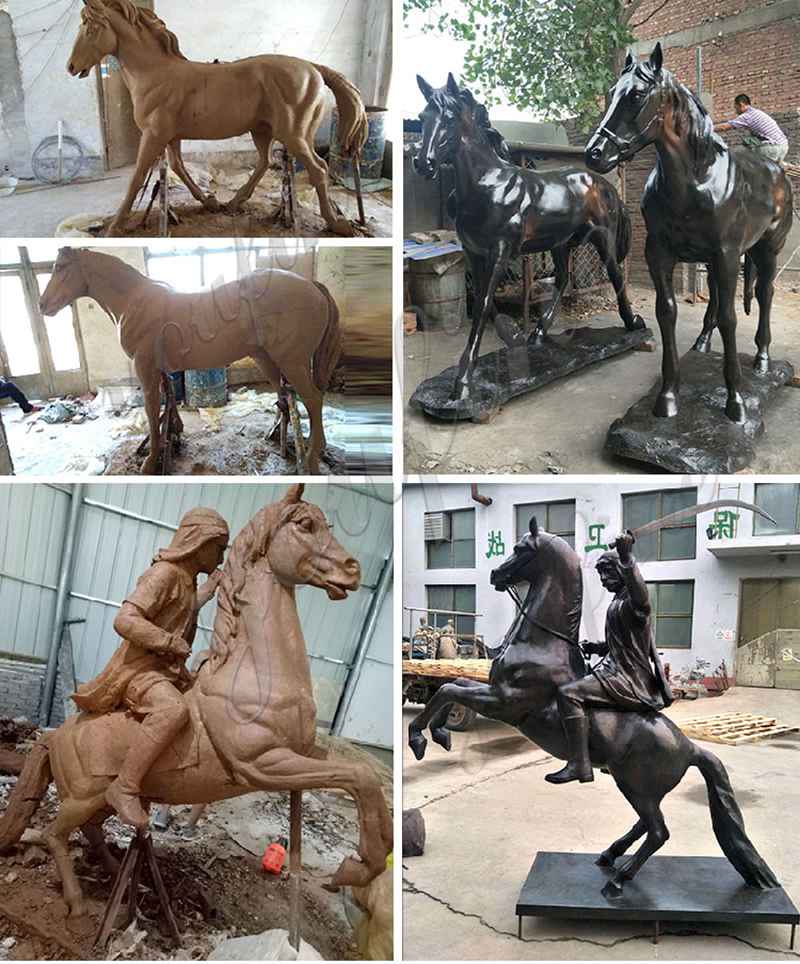 Our Advantage of Bronze Horse:
Our casting bronze factory has to focus on bronze horse sculptures since 1983, so we have lots of search on horse statue. In order to make the perfect horse statues, our artists go to the farm to see the real horses. So it's the best way to know the details of the horse, and then to draw the sketch of the horse. So our artist knows every detail of the horse, like the muscle, the feather, the tail, and even the eyes, every detail you could imagine.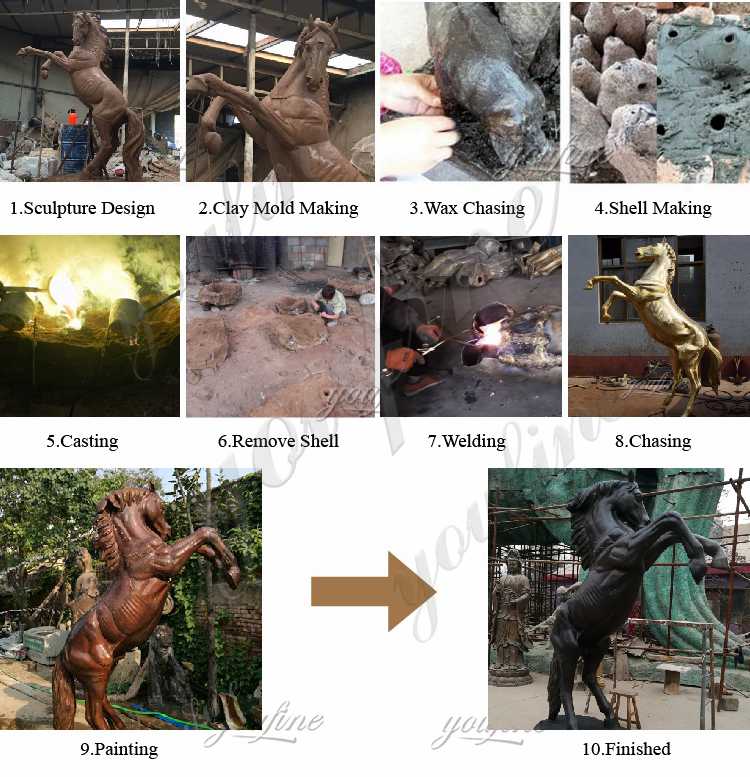 More Designs to Choose:
As a leading manufacturer of bronze sculpture with more than 37 years of experience. We could specialize in bronze horse sculptures of different styles. Such as life-size bronze horse sculpture, antique bronze horse, bronze running horse. As well as bronze standing horse, bronze jumping house, bronze flying horse, bronze horse with warrior, Chariot, etc. Our factory available size is from 70 cm to 18o cm or even more higher and larger.
You Fine Bronze Foundry is a professional bronze casting factory. So we could certainly provide customers with the best quality antique bronze mare and foal sculpture. Therefore, very welcome to contact us at any time to obtain detailed product information. Our professional staff would contact you at any time.