Spartan Garden Statue Detailed Information:
What a mighty and mysterious bronze Spartan garden statue design, this sculpture is made of bronze material. Do you want to own this tall Sparta statue? YouFine believes that any outdoor space would attract people's attention. And the size of this bronze warrior statue is customized. Therefore, the size of the sculpture is very suitable for placement in gardens, outdoor parks, and memorial museums. This fascinating bronze military statue deserves to be owned.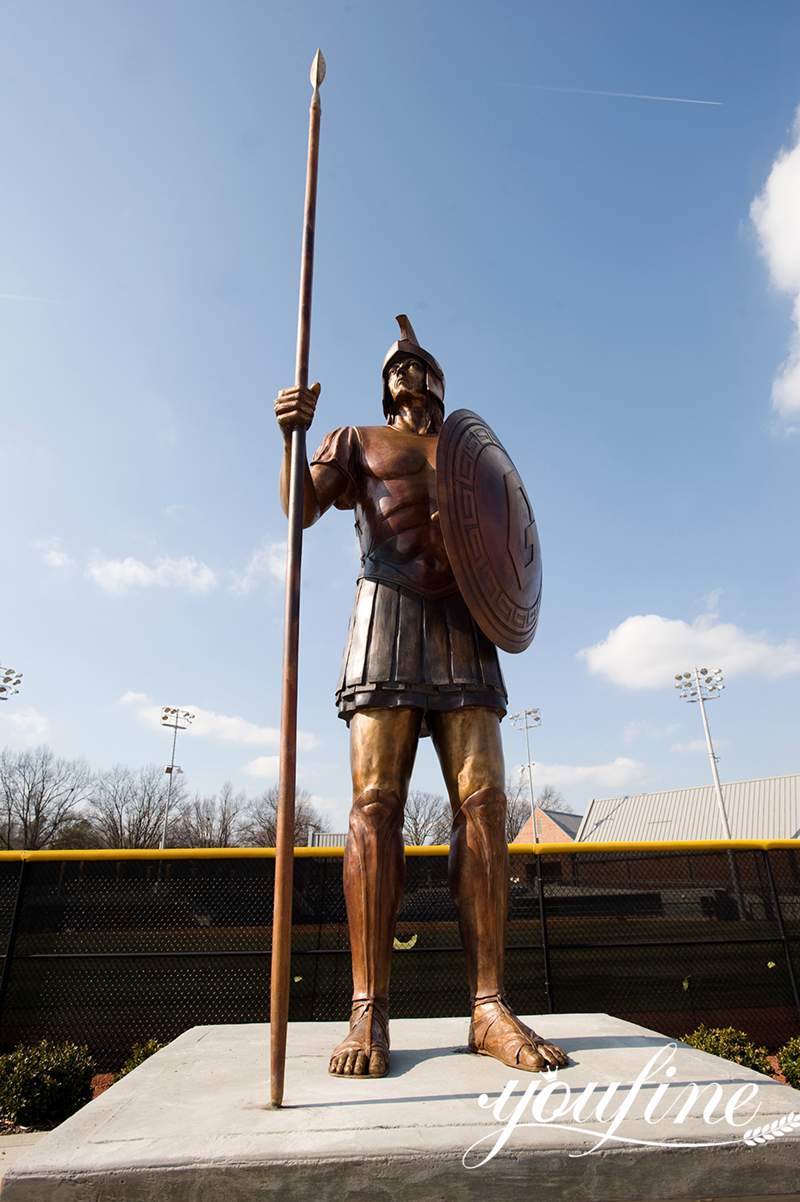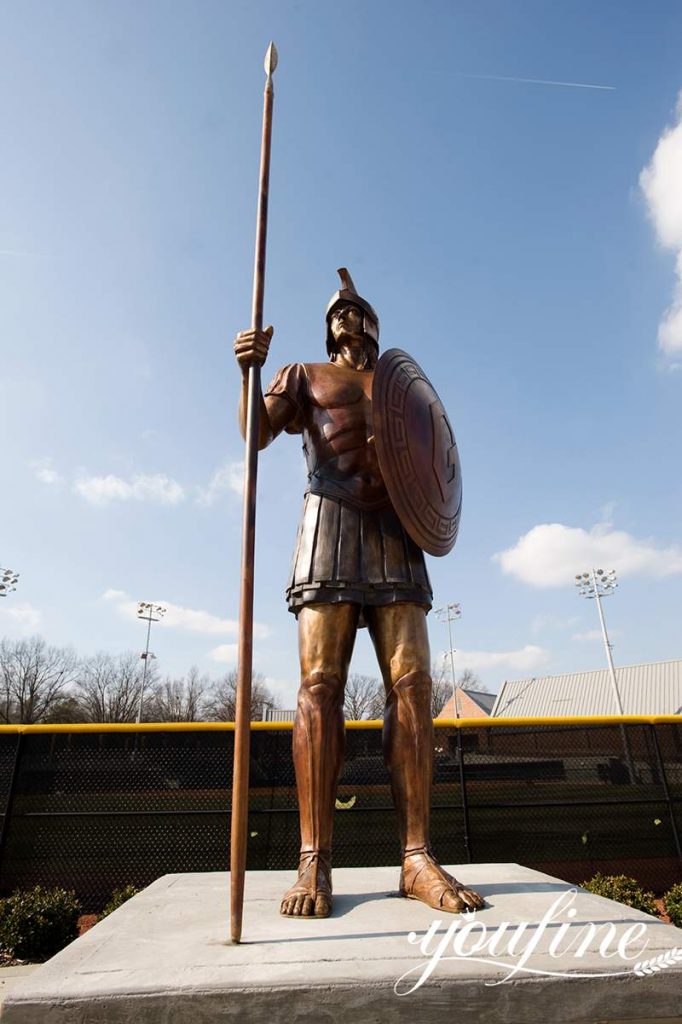 The Standard Equipment of The Greek Soldiers:
A Greek soldier (including Sparta) usually holds a round shield, a long spear of about 2.7 meters, and a short sword. The equipment on his body would not be as shirtless and naked as in the movie. Therefore, soldiers usually wear the bronze breastplate that was widely used at that time and wear a bronze helmet with face protection. Equipped like a Spartan warrior statue cast by YouFine.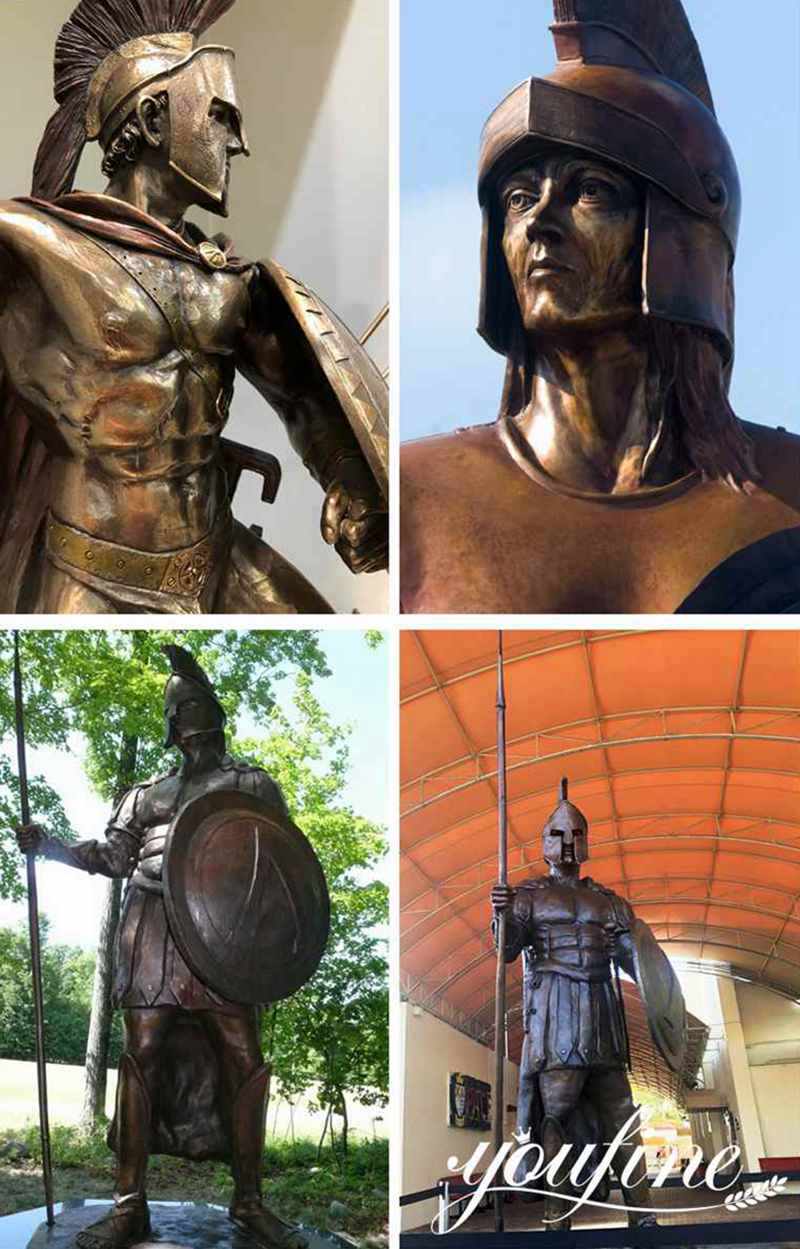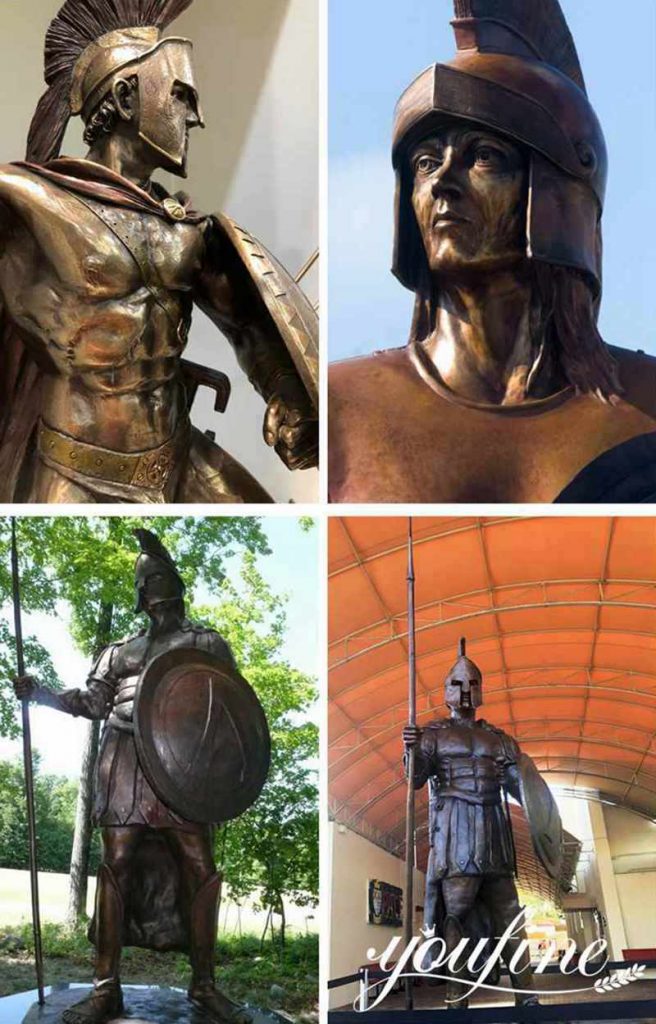 Feedback From Customers:
YouFine made this bronze Spartan military statue for other clients. Our client runs a live CS club. So our client came to us and asked us to make this bronze military statue. The large size could be placed at the gate of the club. Small sizes could be put in the club. When people come to the club to exercise and show experience, they would see this bronze soldier statue. This Sparta statue could reflect the spirit and discipline of the club in adopting the Spartan army. In this way, trainees are trained in perseverance, execution, team awareness, responsibility, and so on.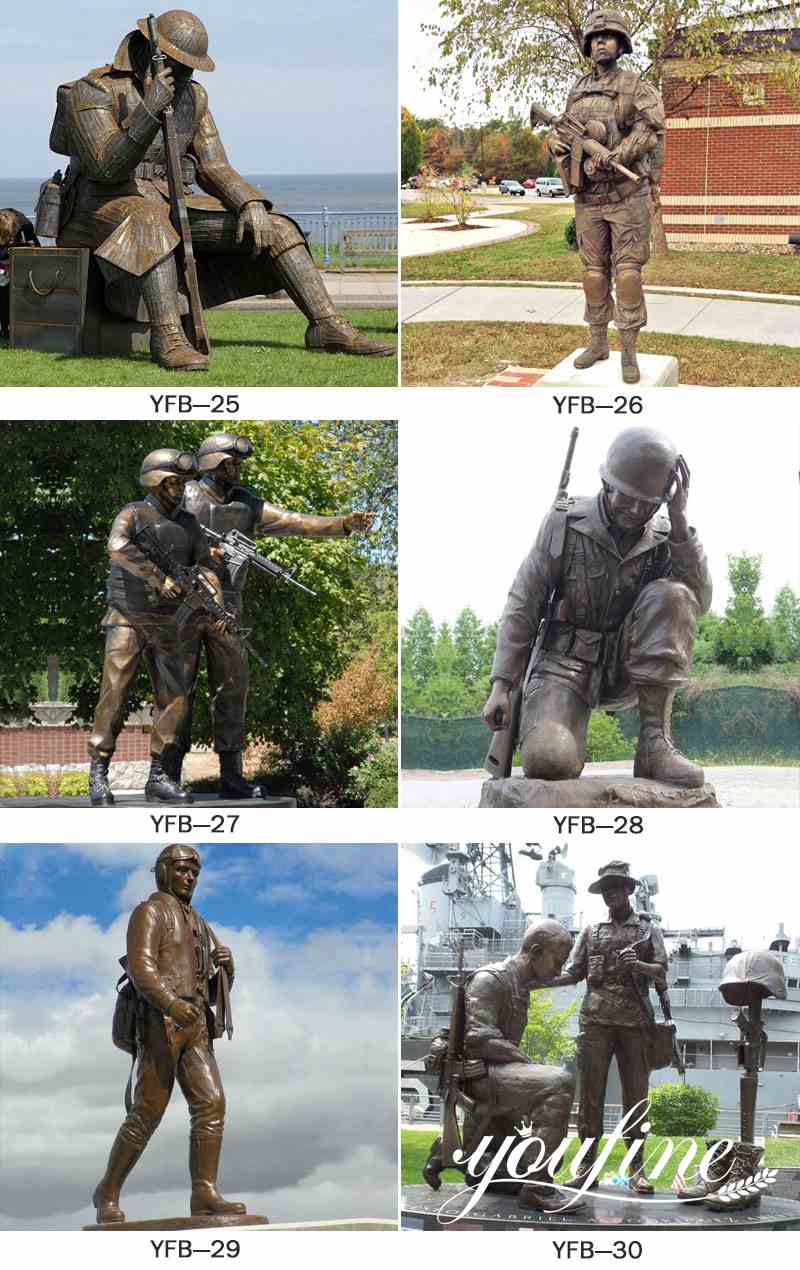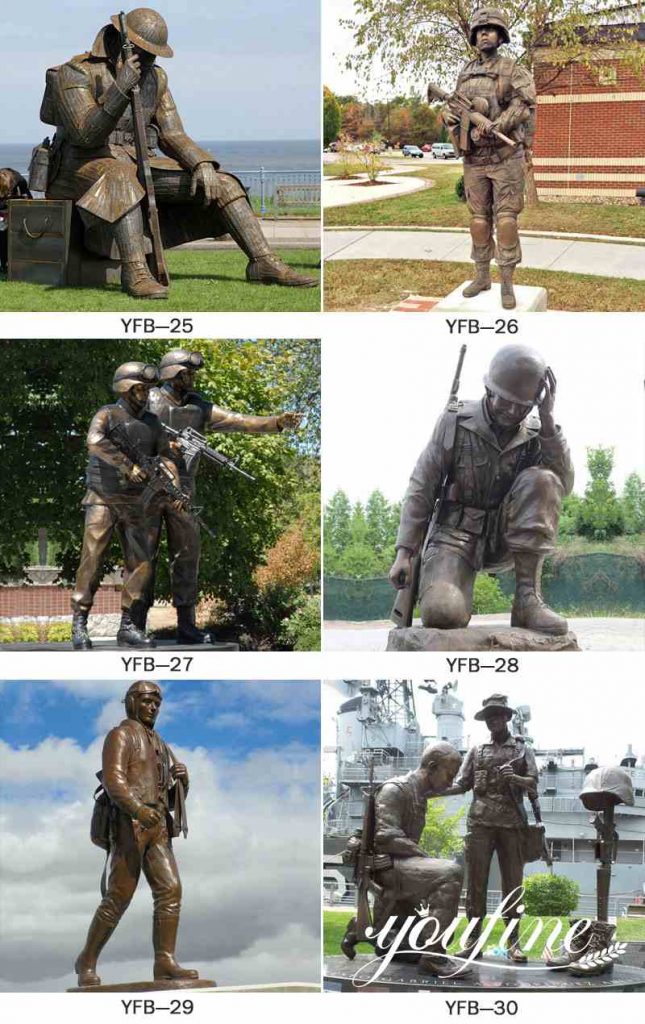 Why Choose YouFine Military Sculpture?
First of all, YouFine has more than 30 years of experience in casting bronze figure statues. Every artist in the YouFine factory has skilled skills. So they have been in the business of casting bronze sculptures for decades. Therefore, the production of anycast bronze statues could be easily completed in their hands. Moreover, YouFine artists made a 1:1 clay model and then used the best craftsmanship to make the mold and cast it. Our top-masters use their hands for casting and welding. And ensure the details of welding. There is no doubt that you would get a perfect Spartan Garden statue.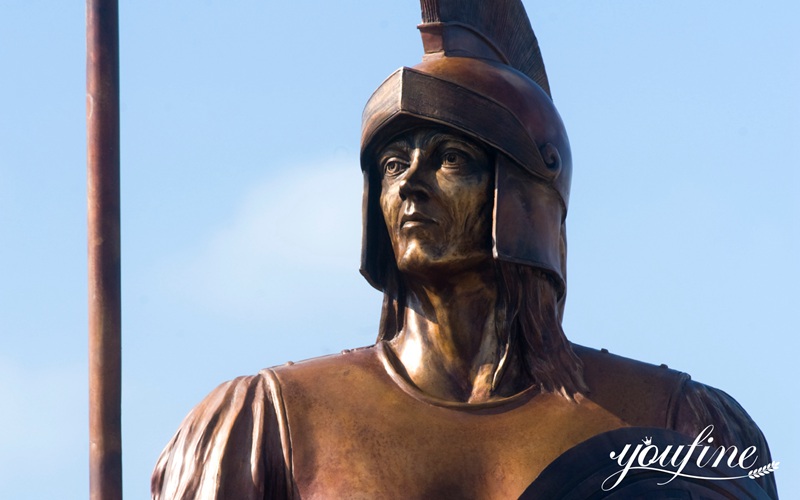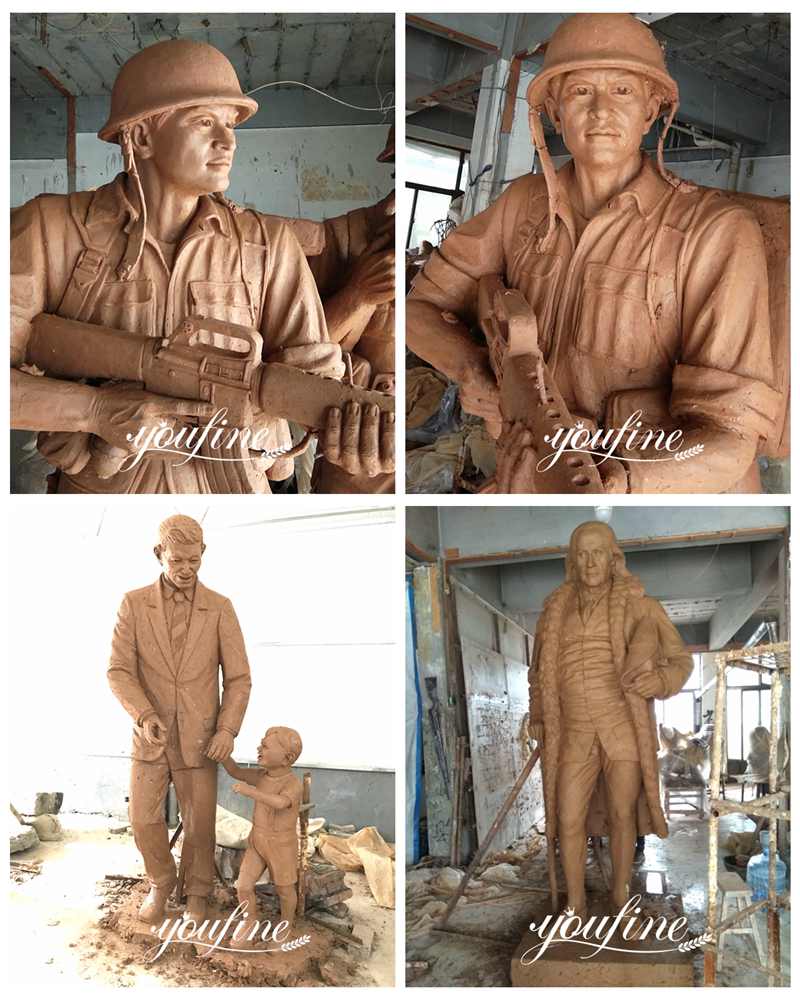 So choose YouFine, we would provide you with the highest quality bronze and best service bronze military statues. If you have any needs, please feel free to contact YouFine.