MSU Spartan Statue Introduction:
YouFine could cast a bronze MUS Spartan statue for you. And our artists could completely restore all the body details and facial expressions of the large Spartans statue for you. First of all, we could clearly see that the weapons and equipment of this Spartan warrior are different from the sculptures we usually see. He is a modern Spartan warrior. Then, he held the helmet in his hand, and the battle robe was also looming. Secondly, and most notably, this warrior's muscles are very well developed and his body is smooth. He stood very straight on the pedestal, and we could feel the bravery and courage of this warrior.
MSU Spartan Sculpture Origins:
This Spartan statue is located at the entrance to the Michigan State University sports field. And it's a very large statue that symbolizes the university's sports teams. "Spartan" was designed and produced by Leonard D. Jungwirth of the Art Department. And the sculpture was commissioned in June 1945. Well, the Spartan Warrior sculpture is 10 feet 6 inches tall. In addition, the MSU Spartan statue weighs three tons and is one of the largest free-standing ceramic statues in the world. Even more interesting, the statue is one of the favorite photo subjects for campus visitors. It is thought that your graduation photo would not be complete without a photo taken in front of the bronze Spartan statue near the stadium.
Michigan State Spartans:
Michigan State Spartans are the representative team of Michigan State University. Moreover, they compete in all leagues in the top ten NCAA divisions. The team has 25 different sports teams, including football, basketball, ice hockey, baseball, volleyball, football, track and field, fencing, gymnastics, and so on. And, among the most popular are football and basketball.
Traditional Lost Wax Method:
YouFine would cast this tall Spartan warrior sculpture for you using the traditional lost wax method. In particular, our artists have improved this technique. Among them, in the process of shaping the mold, we use silica sol technology. Using this method could avoid white spots on the surface of the sculpture. There is no doubt that cracking and corrosion would occur once spots appear on the surface of the sculpture. Well, YouFine MSU Spartan statuecould completely avoid this situation.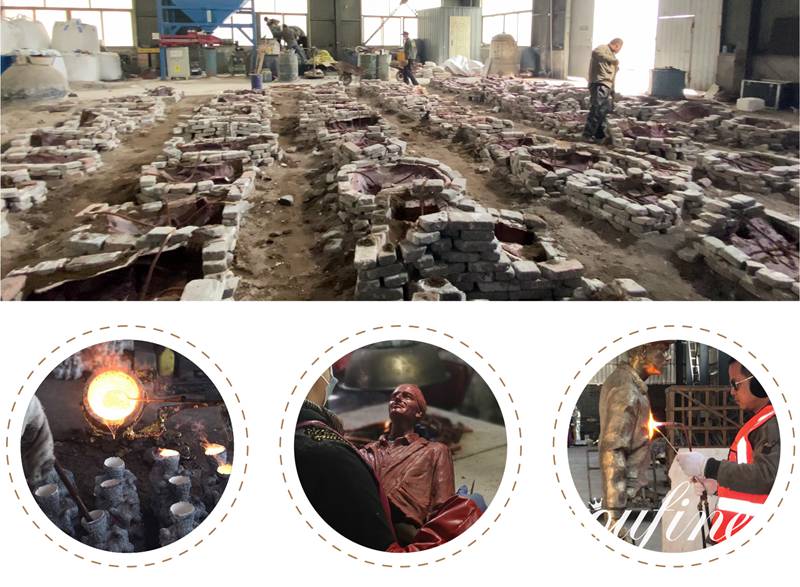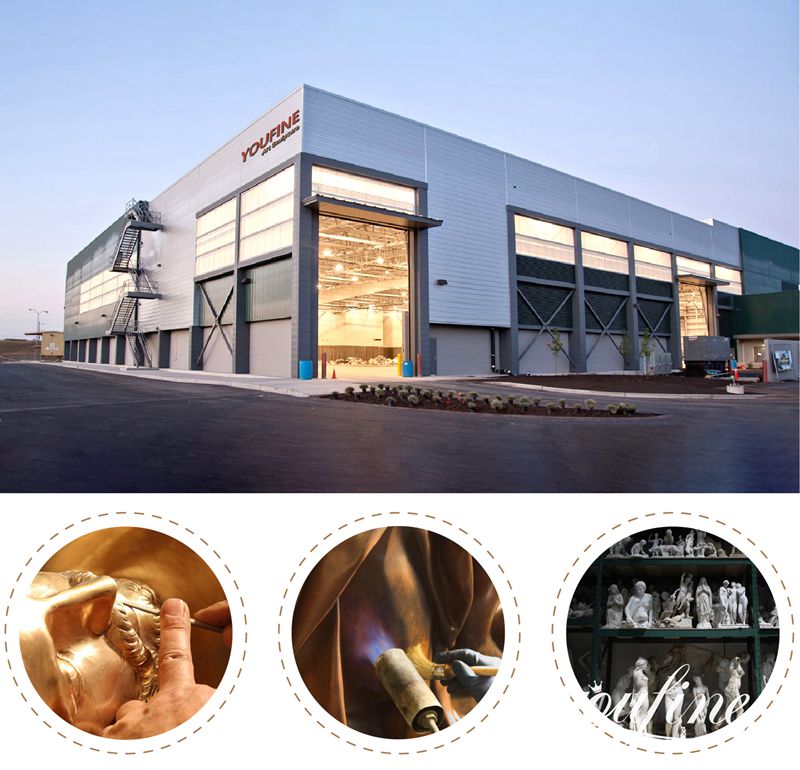 Also, we always insist on walking at the forefront of the industry and constantly improving the casting technology of bronze sculptures. There is no doubt that choosing YouFine would be your best choice. If you like this bronze military sculpture, please contact us immediately.