Sparta Statue Description:
This mighty bronze Sparta statue was cast using the lost wax method. YouFine's sculptures are full of exquisite artistic details. The Spartan warrior statue depicts a soldier holding a shield in one hand and a spear in the other. This image is also a distinctive feature of Spartan sculpture. Moreover, we could clearly see that this soldier is naked. From this detail, it just shows that the Spartans are very open-minded towards underclothing. And both men and women have an open and even indifferent attitude towards the body.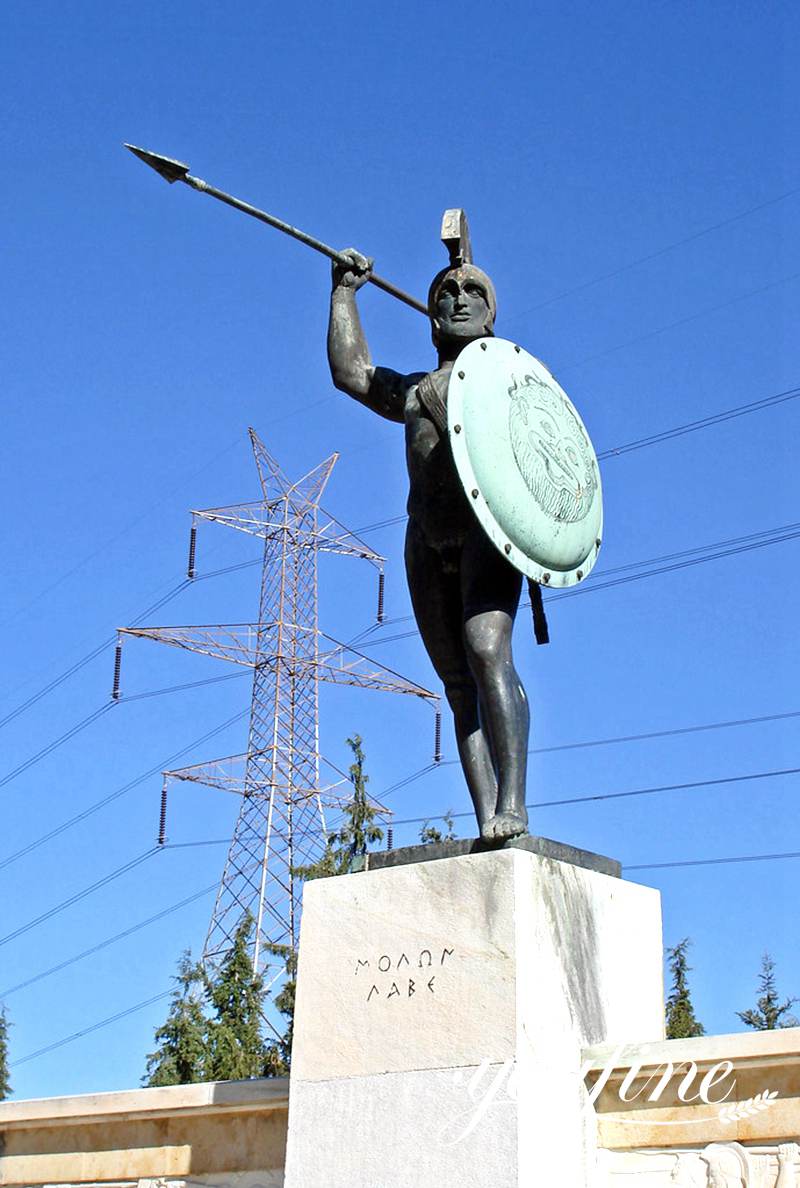 The Famous Battle of Thermopylae:
This ancient Spartan statue shows King Leonidas. Leonidas led the Greek coalition forces in the final battle at the Battle of Thermopylae. At the same time trying to defend against the invading Persian army. However, he died in battle and entered the myth as the leader of Sparta. His tenacious performance in the Thermopylae war made him famous far and wide.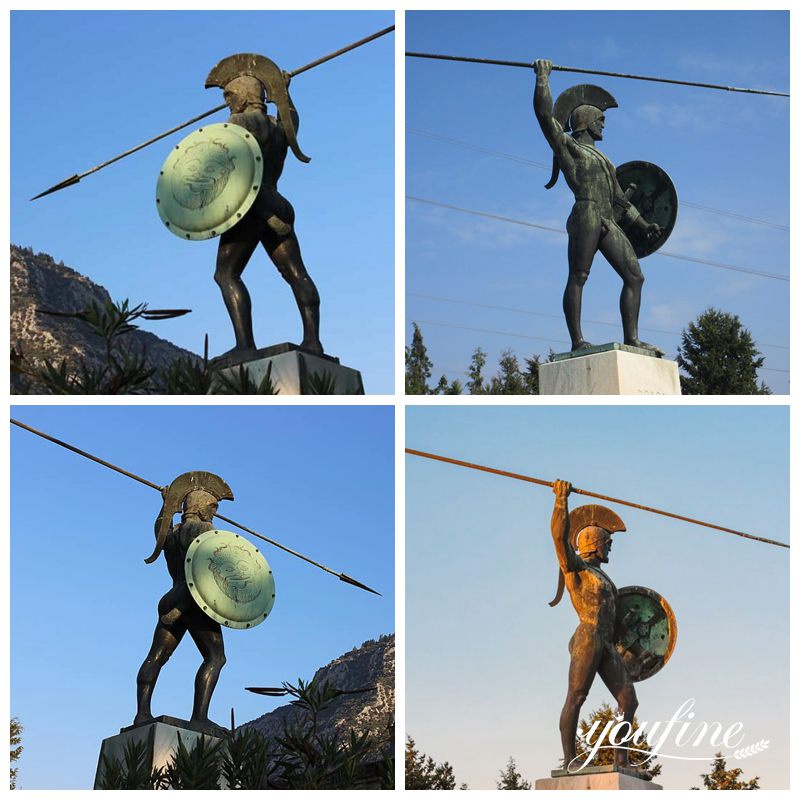 The Life of a Sparta Warrior:
All Spartans would join the juvenile special training team when they are 7-12 years old and lead a collective military life. The focus of training in adolescence is to cultivate the outstanding qualities of bearing hardships and stand hard work. And receive basic cultural education in order to accept military orders. After that, at the age of 20, Spartan soldiers have the obligation to serve and enlist. On the whole, youth training is a transitional period before young people become full citizens. Once the young Spartans have completed their military training, they are true Spartan warriors. After that, until the age of 60, he must respond to the country's call to fight to defend the country.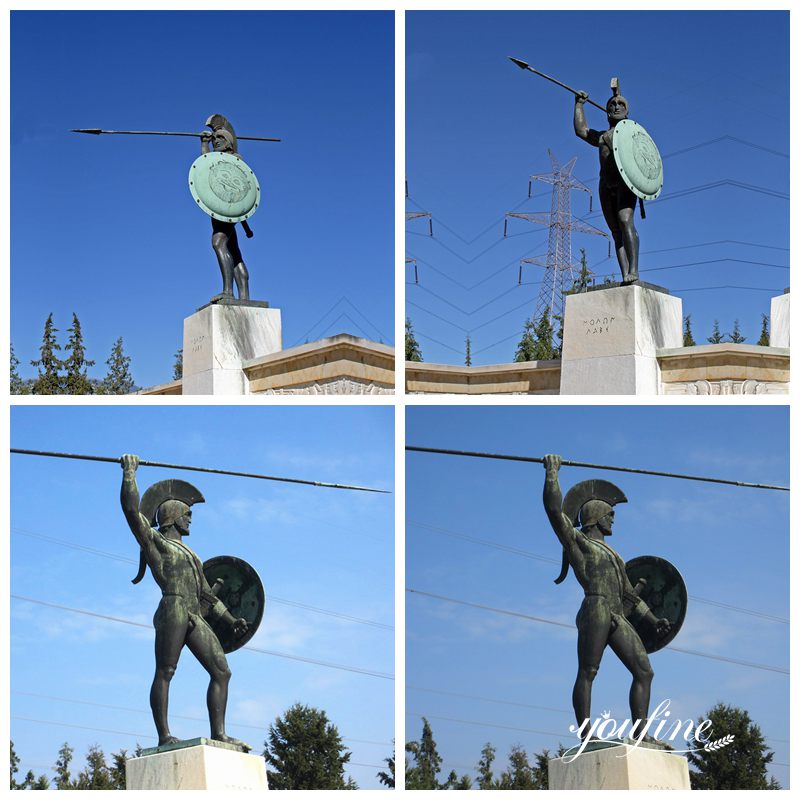 YouFine Has Professional Bronze Sculptors:
YouFine has professional bronze military sculptors. They focused on casting bronze statues when they were young, and our artists have rich experience in casting this Leonidas Spartan bronze statue. This heroic sculpture of a Greek Spartan warrior is full of history. Before casting, our artists would browse and check a large number of documents. So YouFine's Spartan fighters fit the real appearance very well. And we use the traditional bronze casting method. There is no doubt that the sculptures of our warriors are of high quality and have an extremely high collection and display value.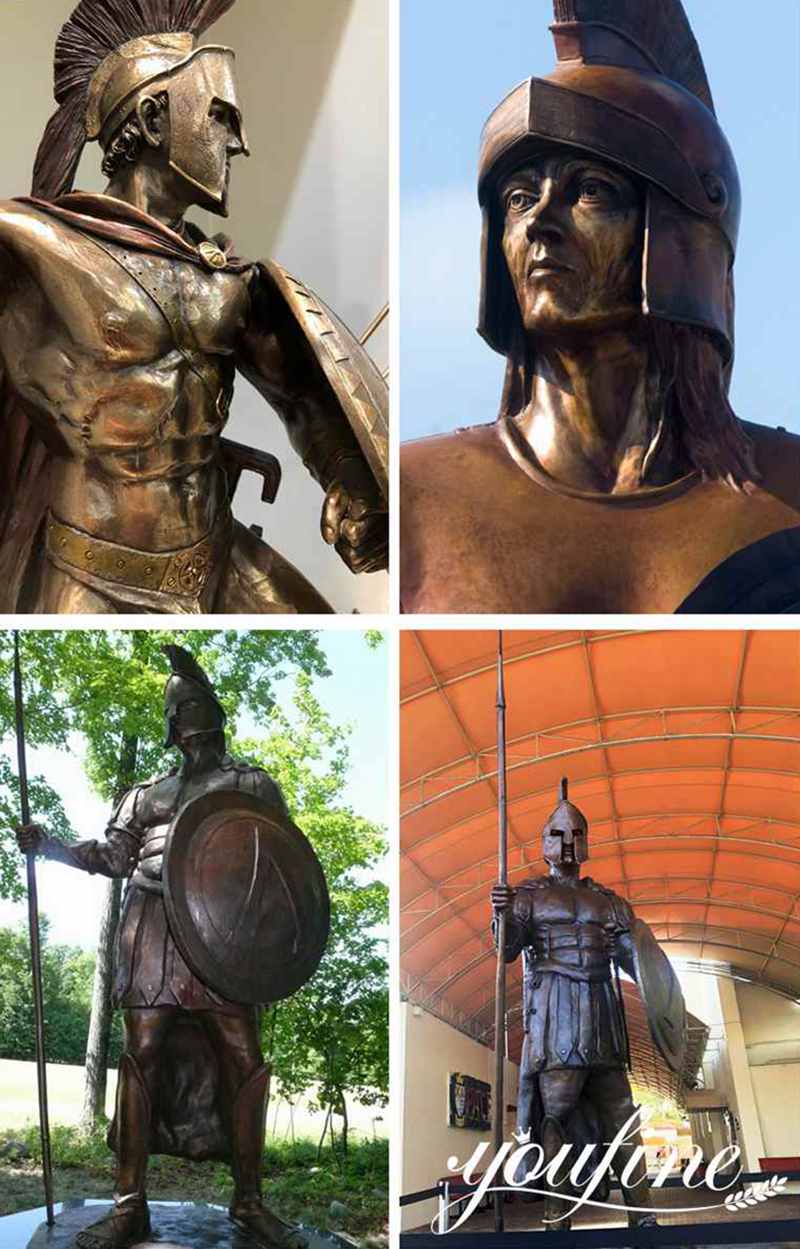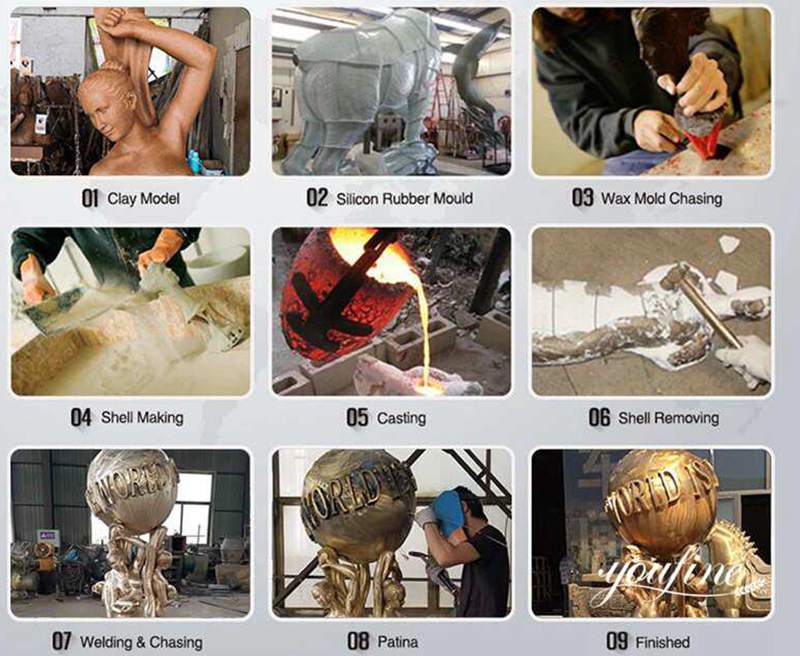 If you are interested in the bronze Spartan sculpture, please contact us immediately. YouFine would give you a price you could afford.