1.The Introduction of Bronze Battle Cross Statue:
At You Fine Bronze Foundry, you would find a series of beautiful bronze battle cross statue to commemorate any veteran or soldier. We could offer military rewards and collectibles, bronze statues and bronze custom sculptures. Our unique statues of soldiers reflect the spirit of our army and respect the services they provide to the country.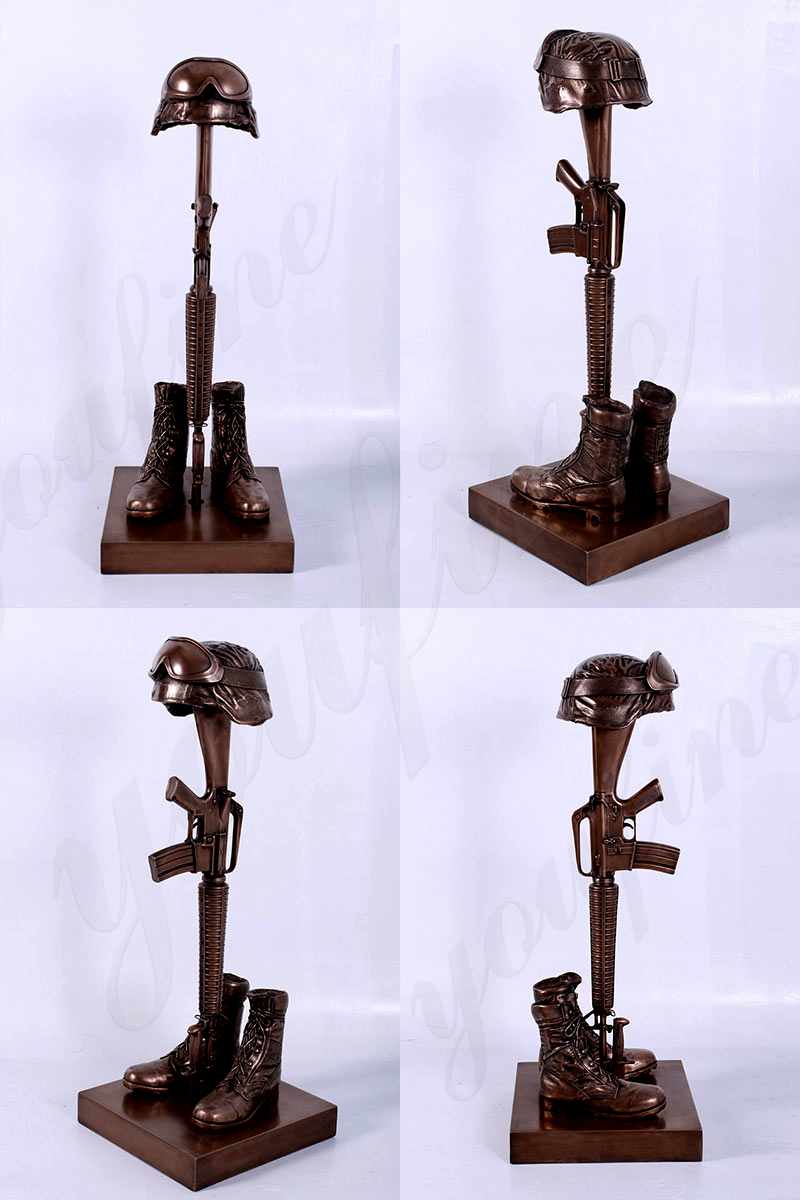 2.Why People Like Battlefield Cross Statue:
War memorial bronze battle cross statue, including a pair of boots, gun and a helmet statue memorial.  So, this is the boots that the soldiers customary used, the arrangement of the rifles and helmets. And we used to commemorate and condolence the fallen comrades. As a custom statue project, we could produce different sizes of Battlefield Cross sculpture to meet your needs. The quality of our war memorial sculptures is very good and could be placed in any memorial, parks or schools.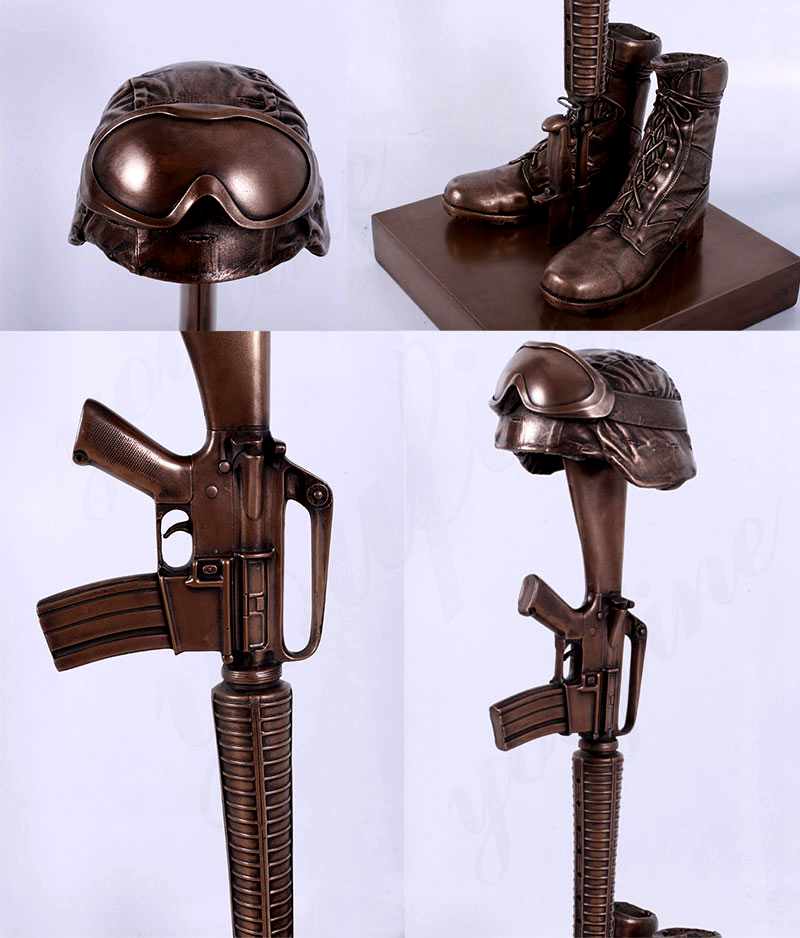 3.The Advantage of  Our Bronze Military Statue:
Firestly, all of our bronze statue products are cast from the highest quality bronze materials, containing 80% bronze and 20% other metals materials, while utilizing proprietary casting techniques- "Lost Wax Process". We paint, oil and seal all bronze statue products to ensure that the bronze sculptures are solid and rust-free. So you know they will last a lifetime and truly are solid as a rock!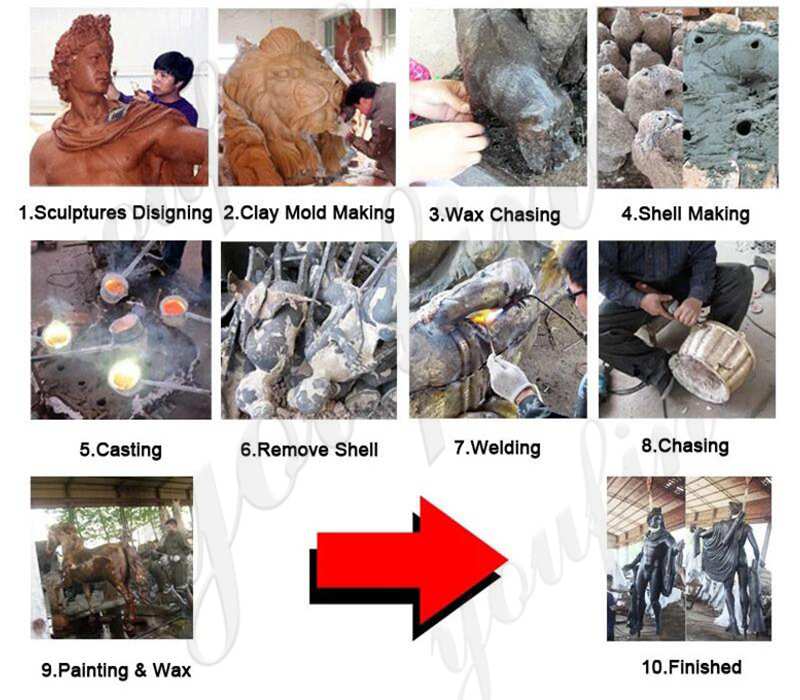 Secondly, our statues are available in a wide variety of colors and styles. We could make a variety of military bronze statues, but only some products are displayed online. As well as you could also contact us if you want other design styles because we could also accept the customization of any military sculptures. Please note that only you want any bronze sculpture products, you could order from our company.
At You Fine Bronze Foundry, we have the ability to produce traditional and custom bronze sculptures, which allows us to offer our customers the right design with the right materials at the best price. We offer discounted prices for mass production and custom castings. We could also produce a large number of products based on your samples or create custom pieces that meet your needs.
So if you need any bronze military sculptures, please contact us as soon as possible, and we would provide you with the best service and products.