1.Customized Trojan Warrior Bronze Statue Detail:
This life-size customized Trojan warrior bronze statue using the traditional and ancient lost wax method. After hand-painting, it can show all the details of this hero. The warrior Hector was wearing armor, holding a shield in his left hand, carrying a round shield and a spear, and stood in a defensive posture. There are thick red feathers on his helmet. A herringbone medallion was buckled on his cloak.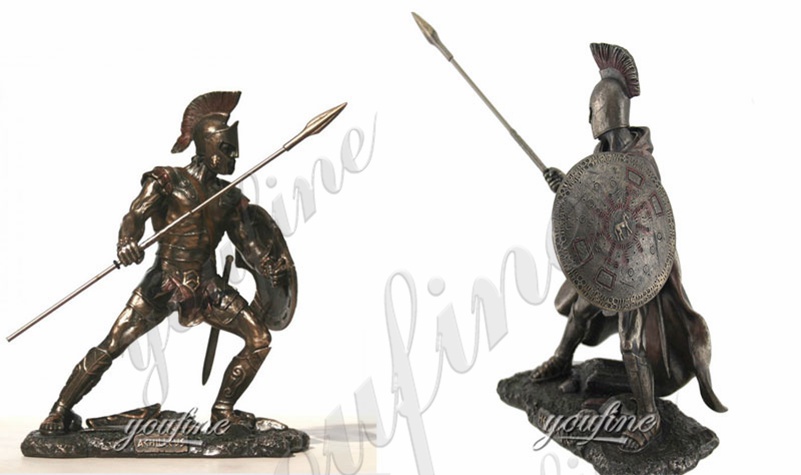 2. The Introduction of Hector:
This life-size Trojan warrior bronze statue depicts the greatest warrior in the Trojan War. And Hector is the eldest son of King Priam and Queen Hecuba, heir and leader of the Trojan army. But he disagreed with the war between the Greeks and the Trojans. The Trojan Prince Hector in the Trojan War adds style to any classic or samurai display.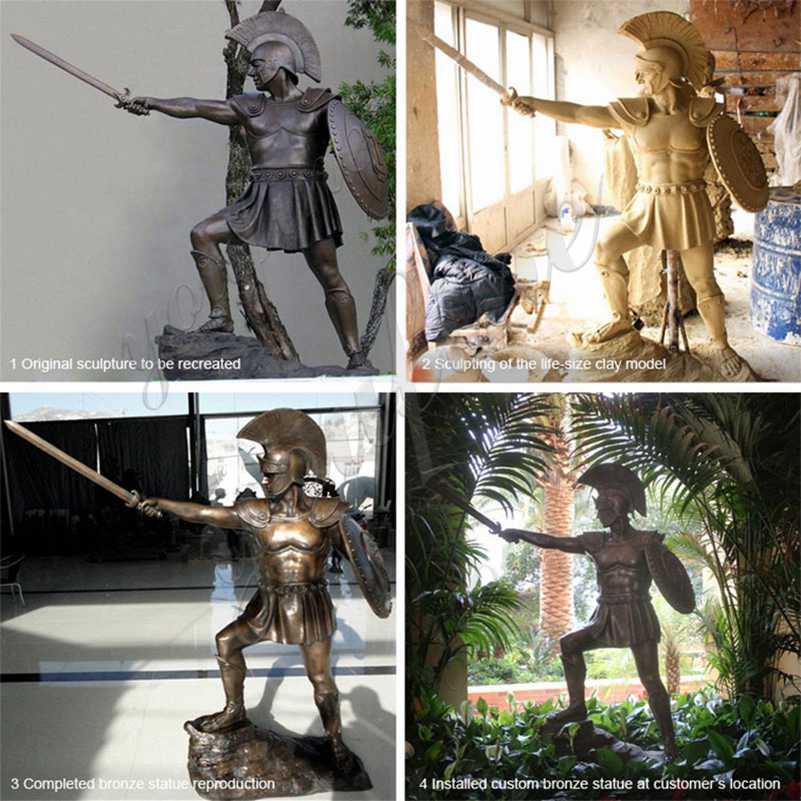 3. How To Make Bronze Sculptures?
Our Trojan warrior bronze statue and other brozne sculptures are hand-made by our professional copper masters. Before making this customized bronze sculpture, a complex production process is usually required. First of all, our professional clay model master needs to make a 1:1 clay model. Then our experienced carving masters make bronze sculptures based on the clay model. At this time, it needs to use the lost wax method. Finally, coloring and waxing would be performed according to customer requirements.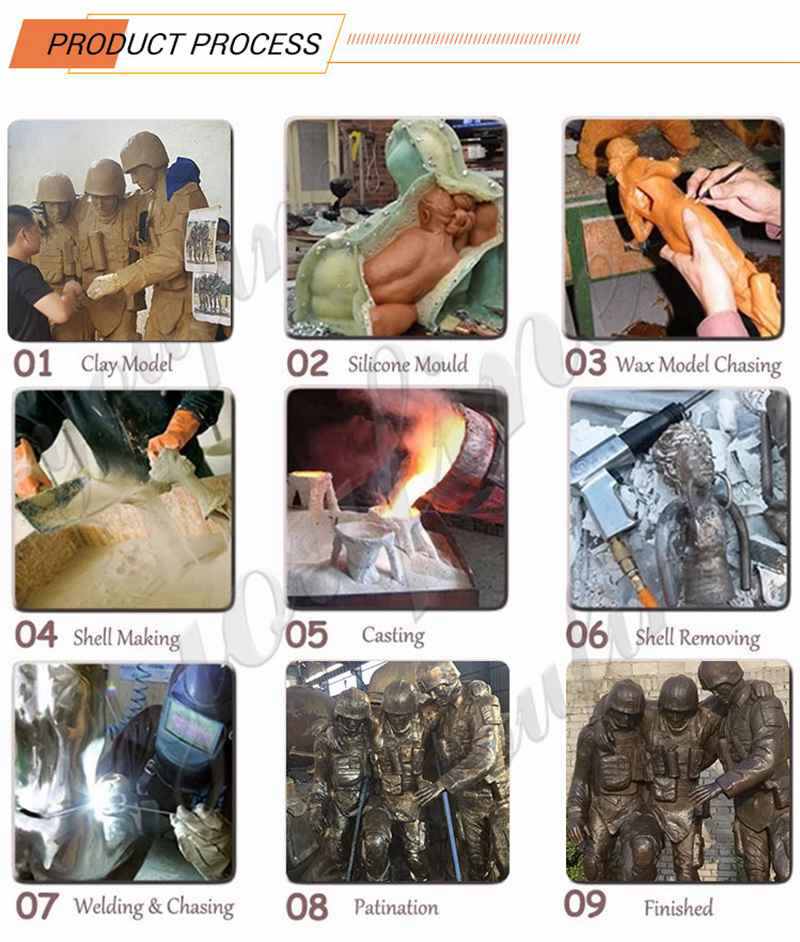 4. More Designs of Bronze Military Statue:
Here at You Fine Bronze Foundry, we could provide you with a series of bronze military sculptures. At the same time, we could also accept customization. As long as you send us relevant photos, we could make it for you. No matter the size, design, or color of the bronze sculpture, we could provide you with many possibilities.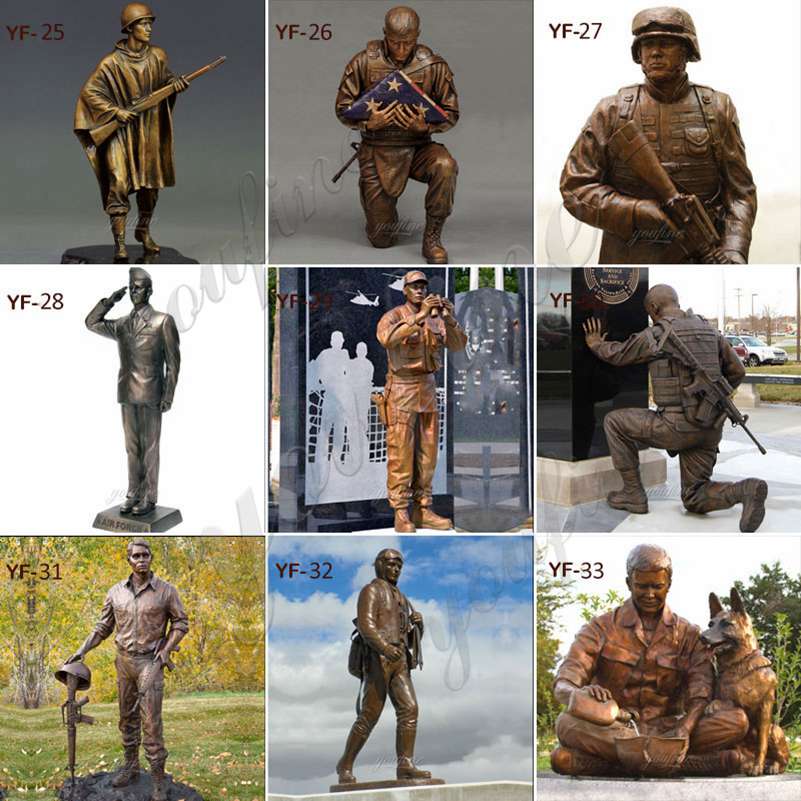 So if you want to custom made some bronze sculptures about Trojan Warrior, you can contact us at any time. You Fine is a professional carving factory that could provide you with affordable sculptures. And if you want to know more about the Trojan War, don't hesitate to contact us.