Archangel Michael Statue Details:
We all know that Archangel Michael is the most beautiful of all angels. YouFine bronze Archangel Michael statue attracts the attention of many customers. Especially our artist has completely restored the handsome face of the archangel. Especially St. Michael's curly hair is so realistic. Of course, the YouFine artist has also completely portrayed the demon Sadang. St. Michael held a pointed long sword in his hand and stabbed at the demon.YouFine sculptures vividly express the brave image of angels.

Professional Clay Model Team:
The model largely determines the final similarity of the bronze Archangel Michael statue. YouFine has a professional team of clay sculpture masters who only focus on models. So they are very professional in this part. When they start making models, they collect a lot of information, and when they get detailed information, they start making models. After the model is completed, YouFine sends the pictures and videos to the customer and repairs them according to the customer's requirements until the customer is satisfied with the sculpture. YouFine artist has just started casting sculptures.

YouFine Supports Customization:
Our factory has a variety of bronze statues. Or if you want to design according to your requirements, YouFine could also do it. On the other hand, our designers have rich experience and professional design capabilities. YouFine supports customization according to customers' requirements. First of all, our designers need to make high-definition drawings and 3D models and discuss them with customers. Then YouFine clay model artist repairs the model again and again until the customer is satisfied. Next, our chief artist would start casting, and the final product similarity would reach 98%.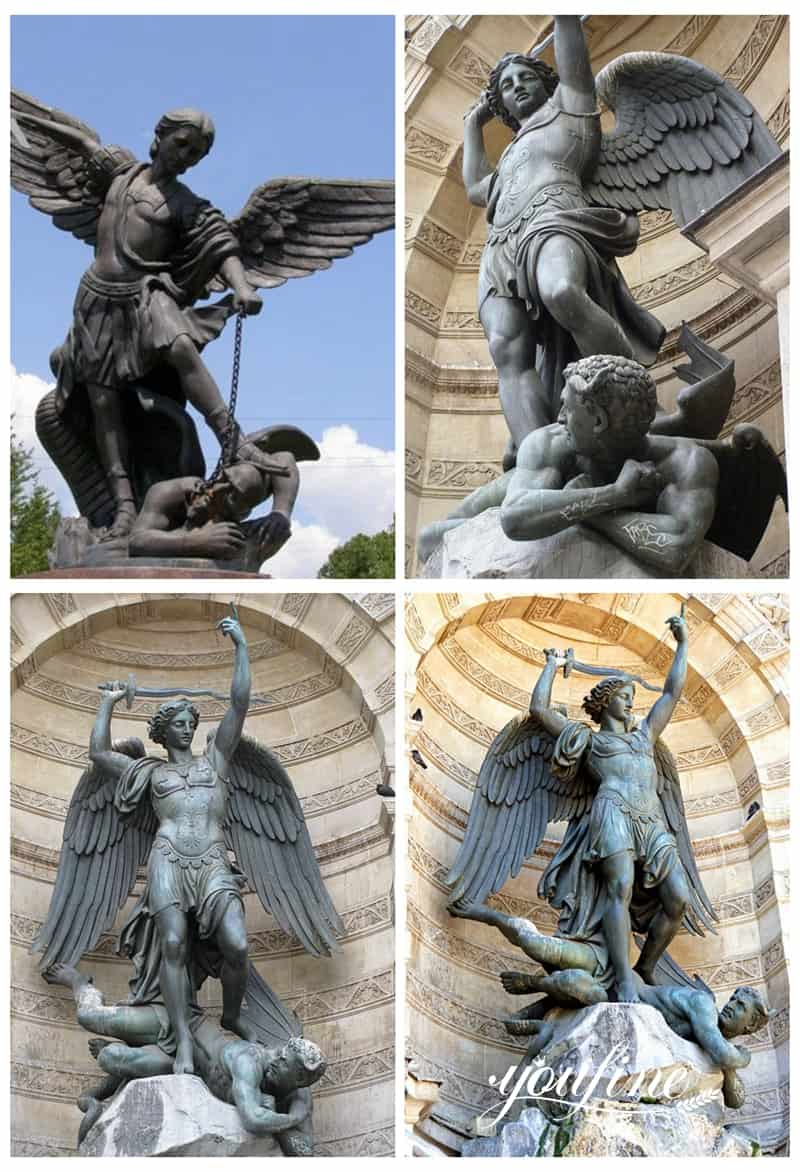 Some Good Feedback From Customers:
YouFine casts a bronze Archangel Michael statue for a community. He told us that when neighbors saw this sculpture, they felt very magical and felt very at ease. Then YouFine customized this sculpture for his parents' community. When his parents received the sculpture, they were very happy and satisfied and gave us a good evaluation.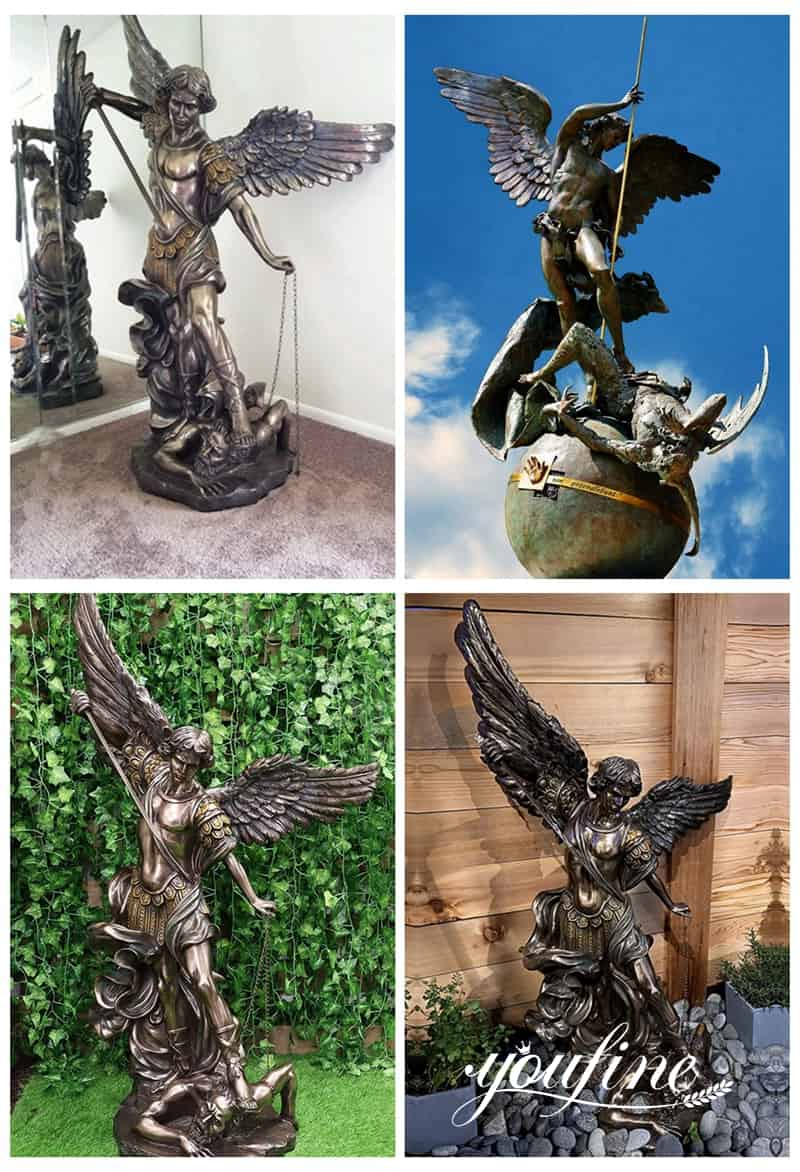 So choose YouFine, we would provide you with the highest quality Catholic holy angel sculptures and the highest quality service. If you have any needs, please contact YouFine as soon as possible.