St.Patrick Garden Statue Details:
When you see this St.Patrick garden statue, you must be very surprised. First of all, you could clearly see that our bronze saint sculpture clothes are very gorgeous and exquisite. Especially the clothes of the saints have many carefully cast Catholic elements. One of the most conspicuous is the appearance of clover.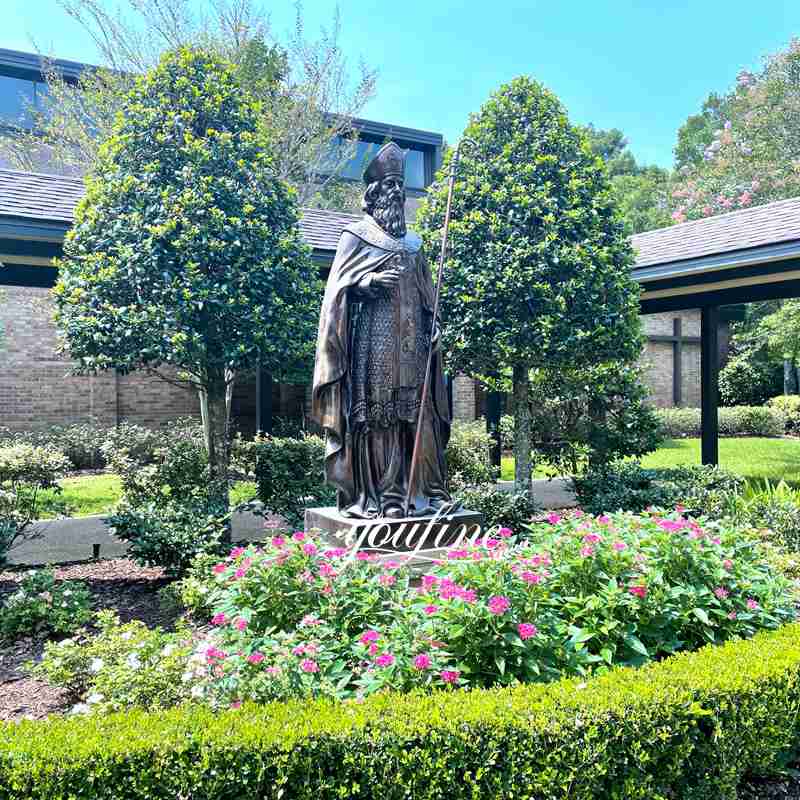 Of course, the face of the saint is also very delicate. We could also see that there is a snake under the saint's feet, which represents St.Patrick's conversion of pagans to Catholicism. Eventually, through the efforts of the saint statue, there were no more heretics in Ireland.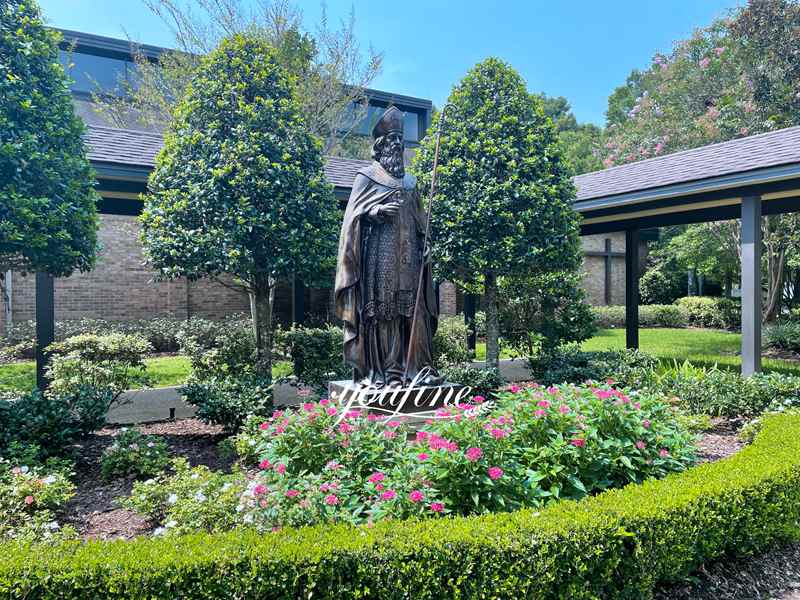 St. Patrick's Day:
St.Patrick's Day is a cultural and religious celebration held on March 17th. In addition, March 17 is the anniversary of St. Patrick's death. St Patrick is Ireland's most important Catholic saint. St. Patrick's Day was established as an official Christian holiday in the early 17th century, established by the Catholic Church, the Anglicould Church (especially the Irish Church), the Orthodox Church, and Lutherans.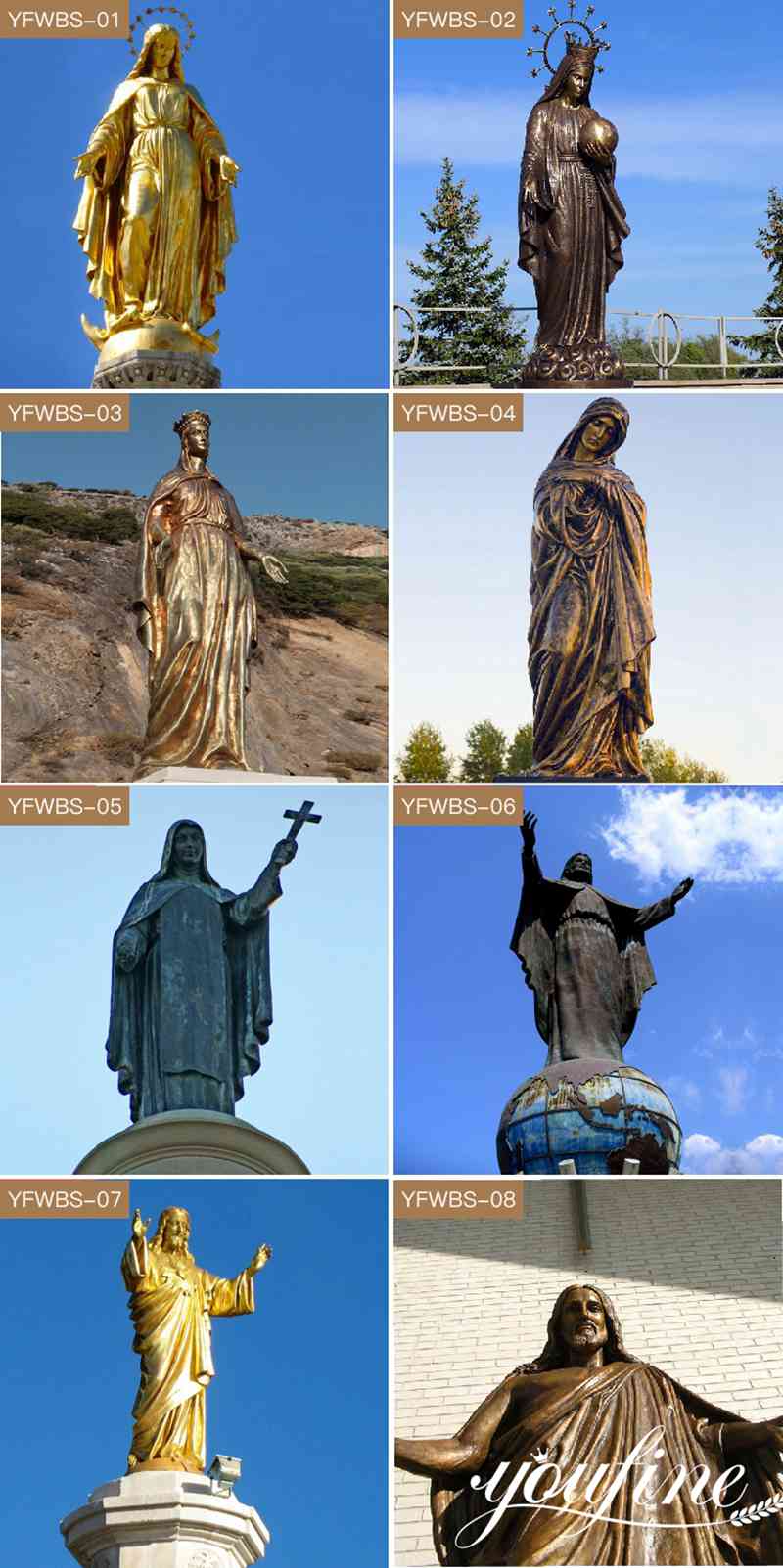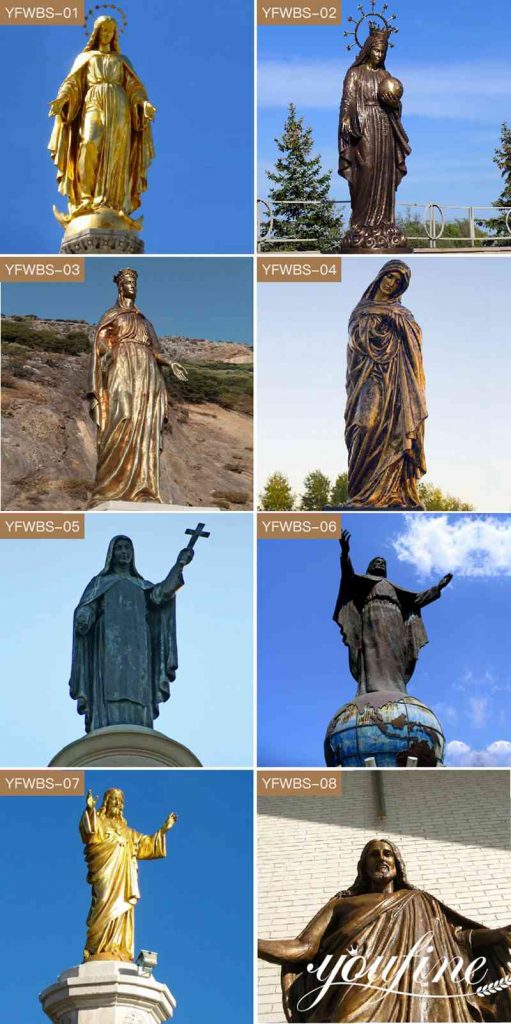 This day commemorates the arrival of St. Patrick to Ireland and celebrates Irish customs and culture, usually involving public processions, community gatherings, wearing green clothing, and wearing clover decorations. And according to Catholic customs, the end of Lent, which restricts eating and drinking, coincides with St. Patrick's Day, so the alcohol consumption of this traditional festival has been increased.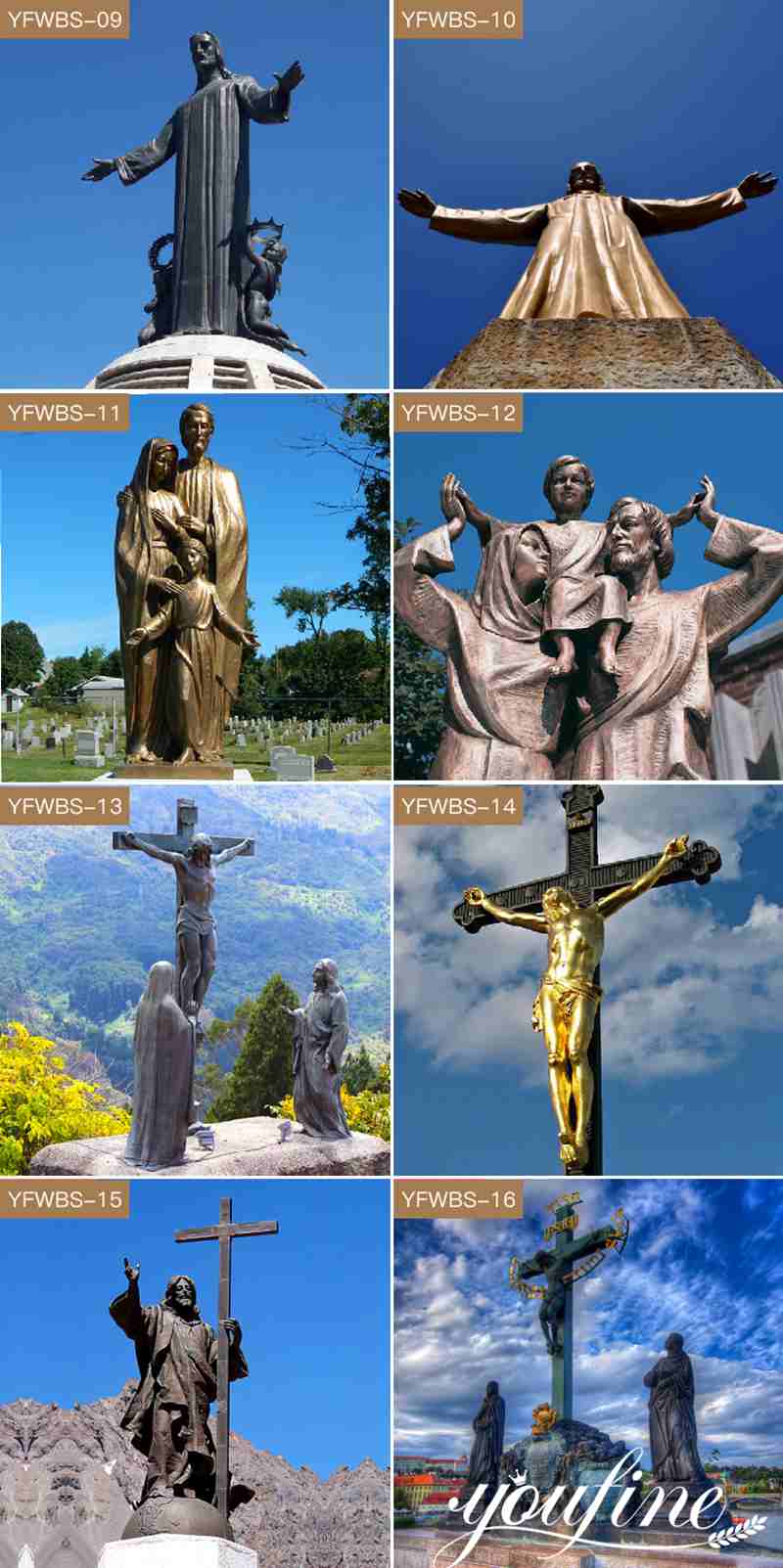 Exquisite Clay Model:
First, all perfect bronze Catholic figures come from a perfect clay model. YouFine has the most professional clay model artists and they have been working on clay models for more than 30 years. So our clay model is very realistic and realistic. Especially, in the process of sculpting the clay model, our artists would modify the details according to the needs of our customers. Also, YouFine's artists are very good at expressing the expressions and looks of the characters. There is no doubt that you would receive an unparalleled St.Patrick garden statue.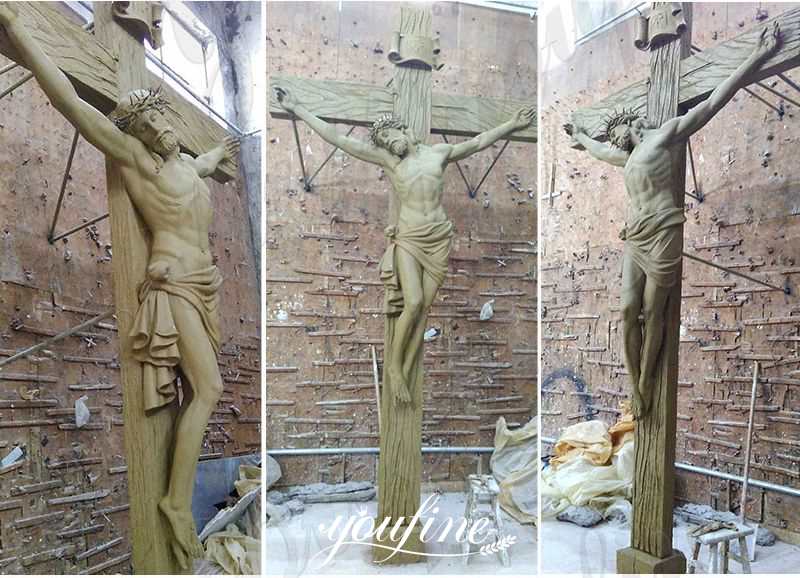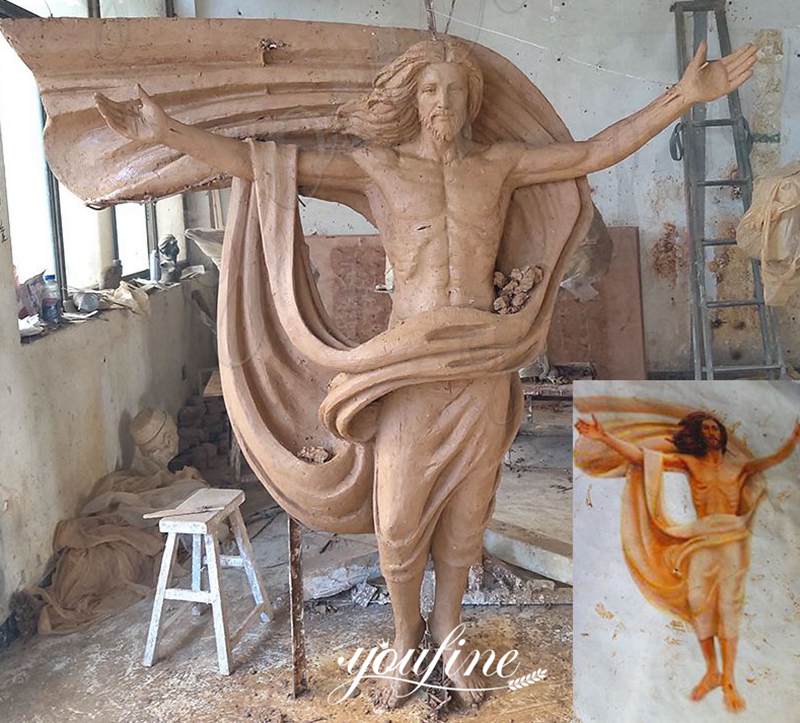 If you are interested in this Catholic sculpture, please contact us immediately. YouFine would cast the most satisfactory bronze St.Patrick statue for you.