Religious Sculpture Introduction:
This religious St Francis sculpture is a church garden project that we specially custom-made for one of our Catholic clients. We make this sculpture based on the photos of the figures and the specific height of the sculpture provided by our customer.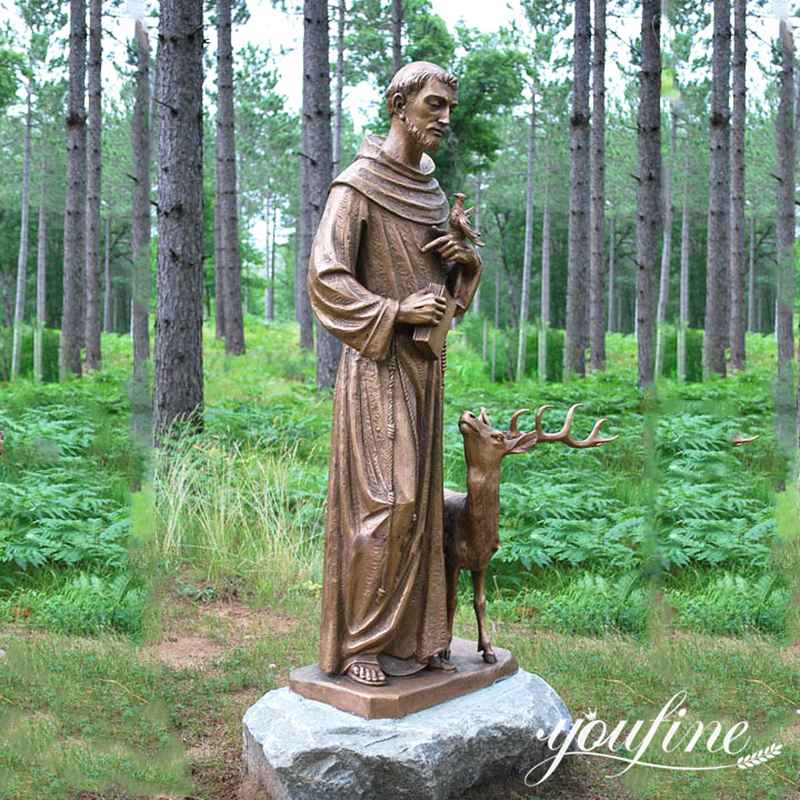 Whether it's the color of the religious St Francis sculpture, the size requirements, and other animal statue details, our professional staff carefully discusses with customers. In the end, we provided our clients with a satisfying piece of St Francis sculpture the animal statues.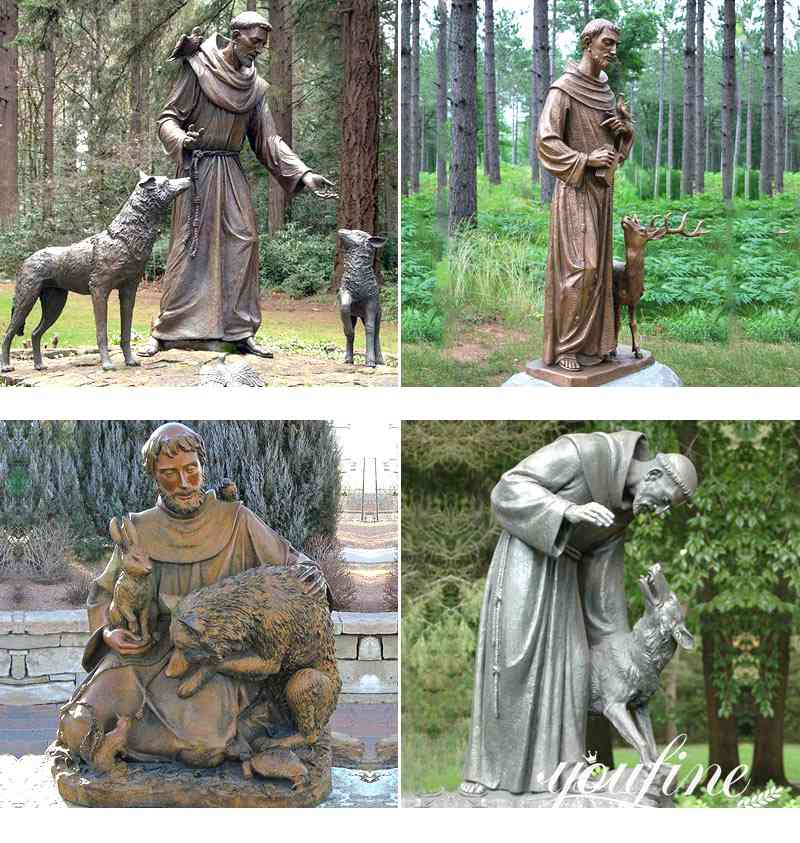 Traditional Lost Wax Method:
We use the traditional and ancient lost wax method to make this St Francis Statue and animal statues. Although the size of this bronze religious St Francis sculpture is relatively large. Our professional bronze artists pay great attention to all the details of the sculpture.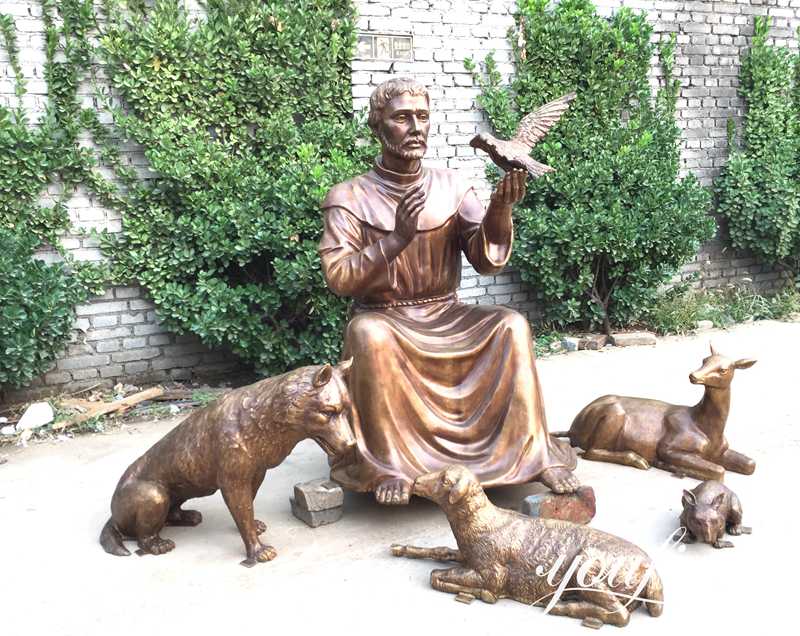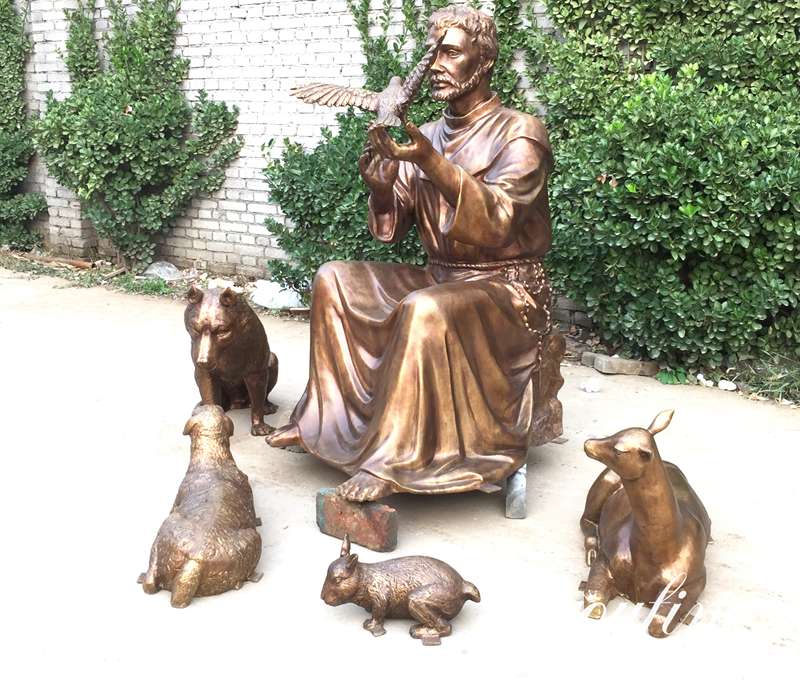 And in pursuit of perfection, when welding and polishing this sculpture. Every part of the sculpture is handled perfectly. At the same time, we also have professional quality inspectors to check the quality of the sculpture.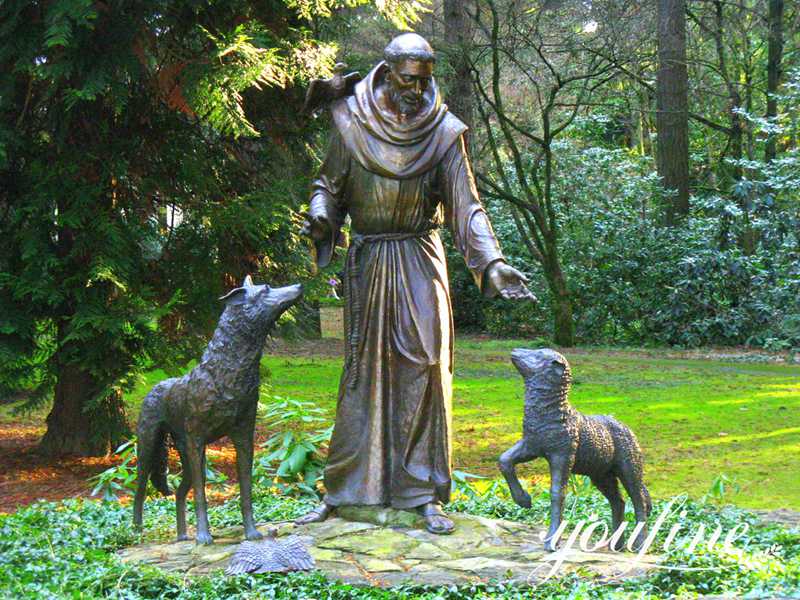 Professional Patina Method Artists:
YouFine professional patina method artists have many years of experience. Our religious sculpture would be processed using advanced chemical coloring methods. of course, this ensures that the color of the sculpture is very natural and lasting.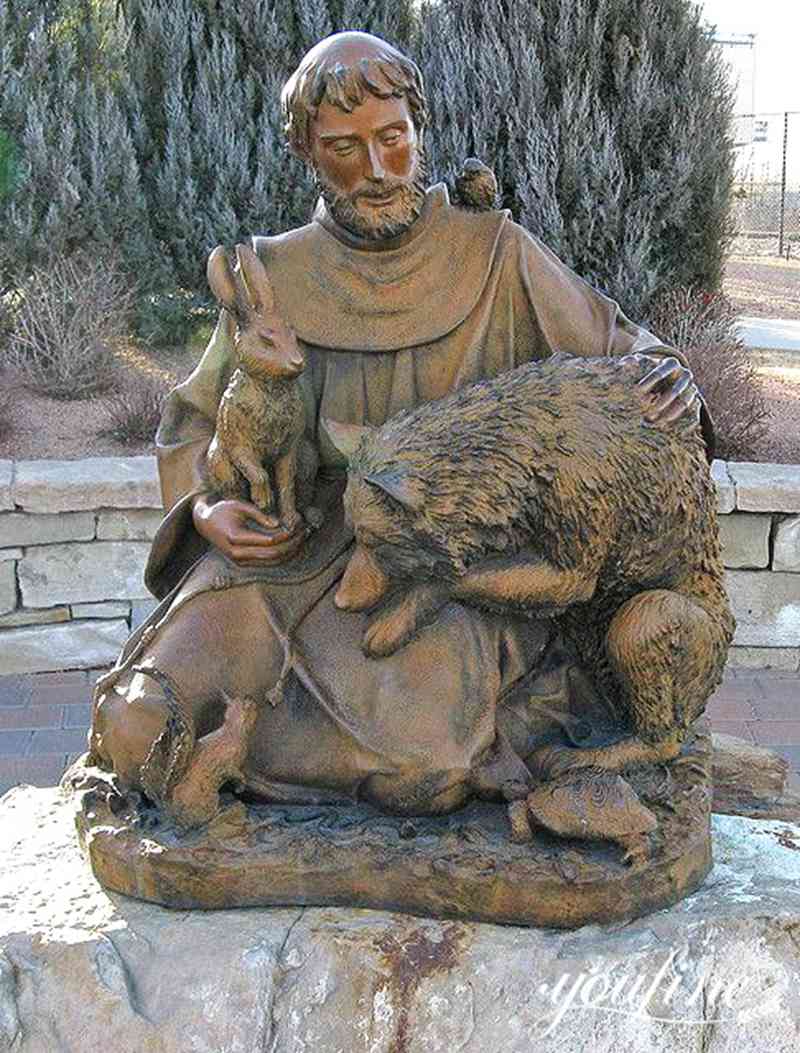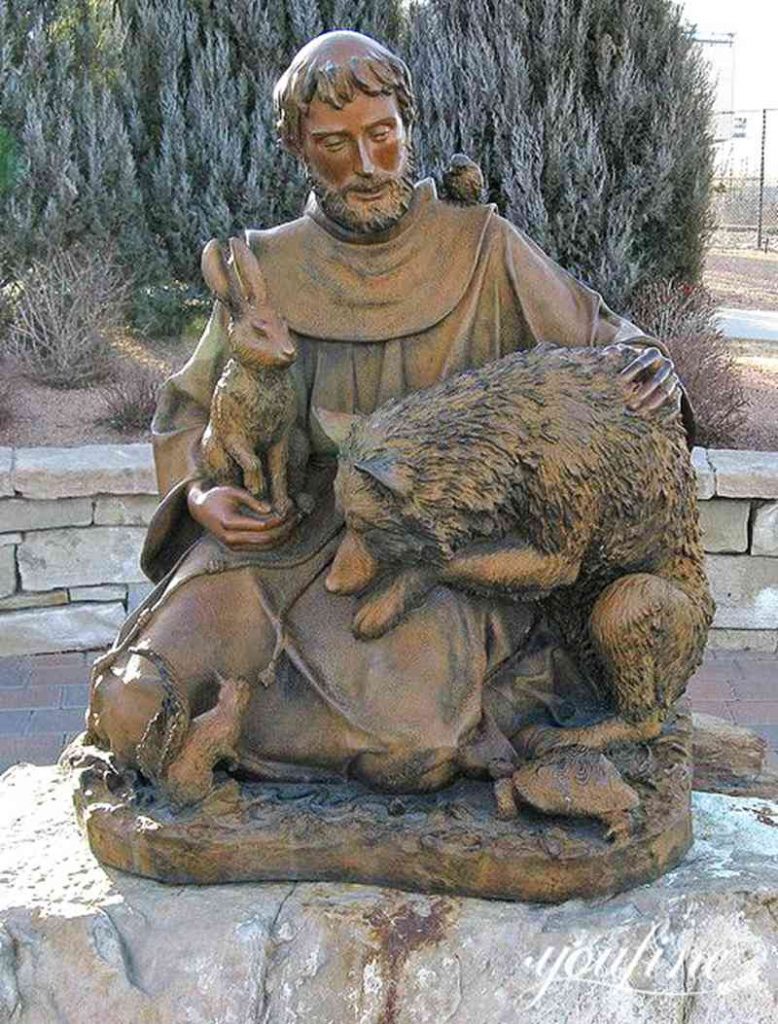 And that as time goes on, the sculpture would become more natural. Then, the color of these religious sculptures is confirmed after our communication with customers. It is no doubt that the color of the entire sculpture is natural. and the color is also one of the very classic choices of bronze sculptures.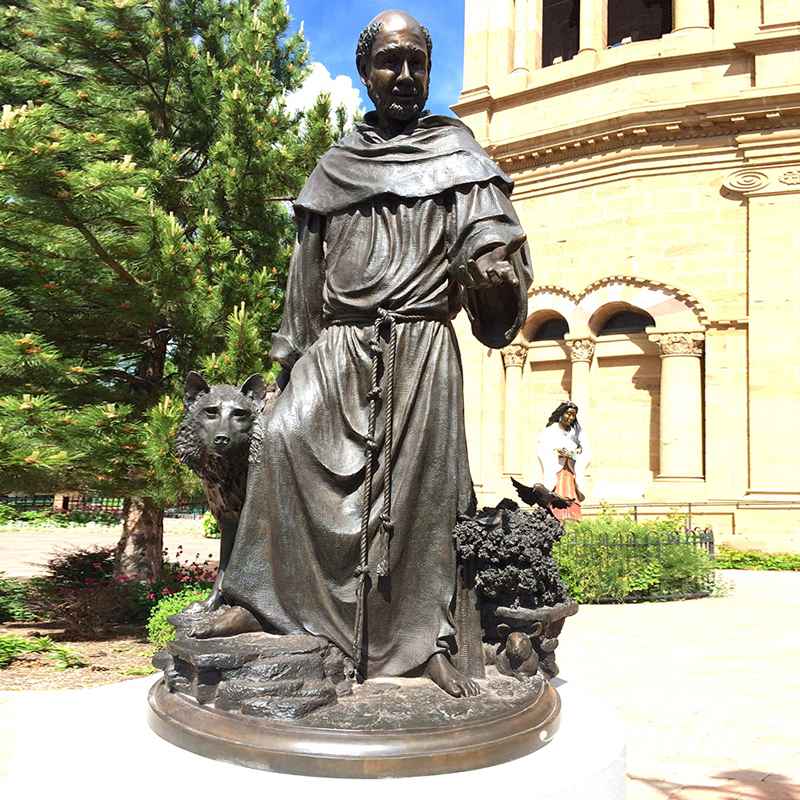 Since we are a professional bronze factory, we have more than 39 years of bronze sculpture production experience and could produce any bronze St Francis statue.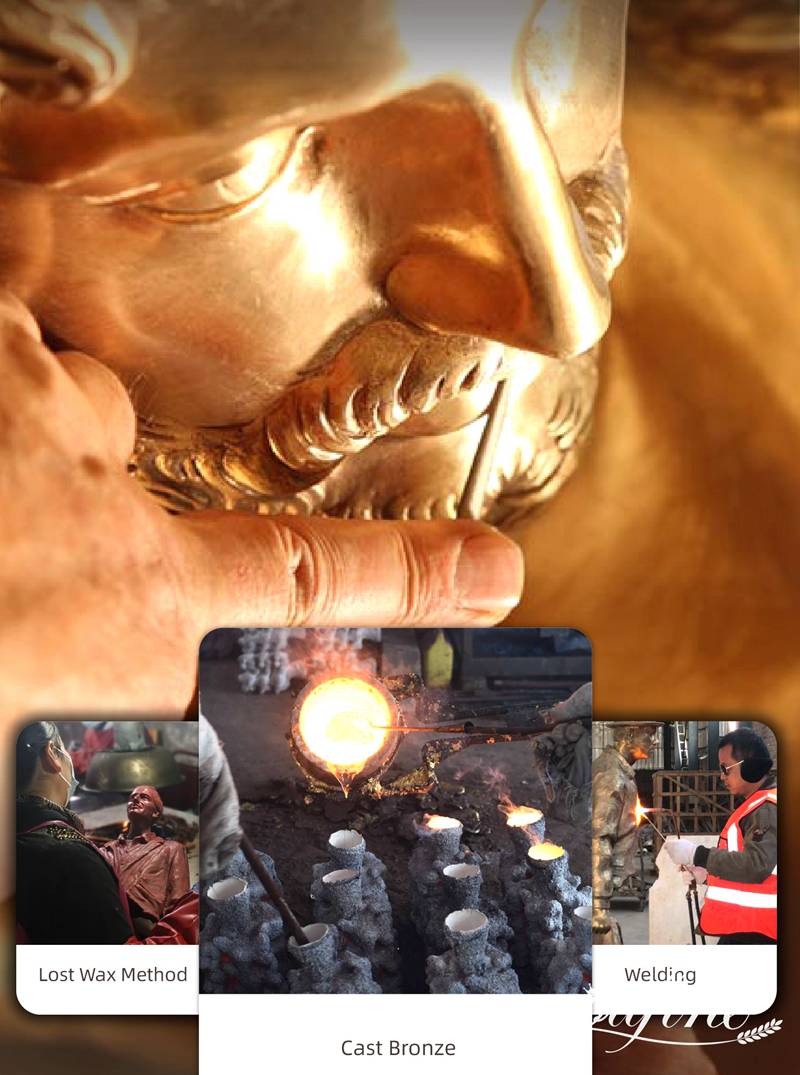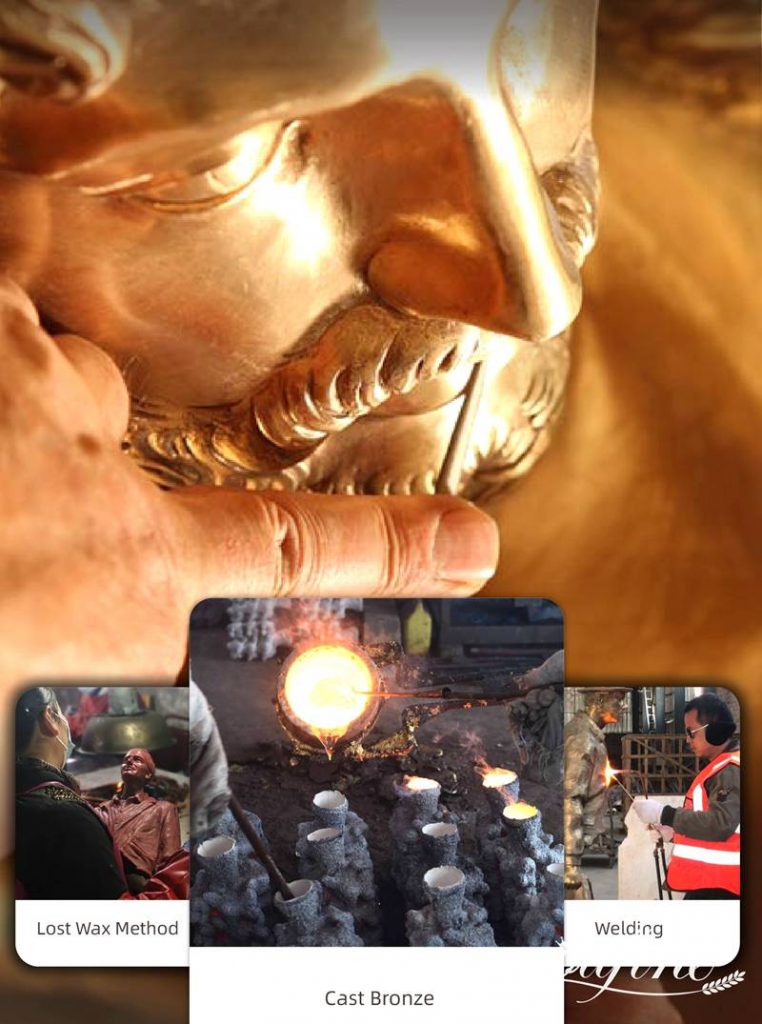 And YouFine Art Sculpture could undertake any customized religious sculpture projects. We ensure to provid you with high-quality customized bronze catholic sculptures. If you have any needs, please feel free to contact us at any time.