Bronze Statue St. Francis Introduction:
This bronze statue depicts our St. Francis playing with a group of animals. On his shoulders stands a dove and at his feet are animals such as birds and deer. These animals are very quietly guarding Francis. Our beautiful classic Catholic bronze statues will be made using the traditional lost wax method. The whole sculpture is life-size and could be perfect for outdoor gardens or church decoration.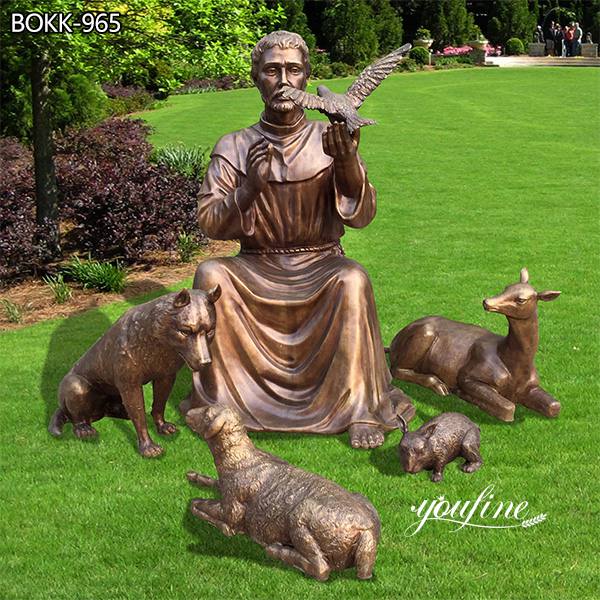 Francis of Assisi introduction:
Bronze St Francis Statue is venerated as St Francis of Assisi, also known to the department as Francesco. He was an Italian Catholic monk, deacon and mystic, and preacher. He is the patron saint of animals and the environment. Arguably the original advocate of Earth Day. Francis' love for God was expressed through his love for all of God's creatures. St Francis cared for the poor and the sick, he preached to animals and celebrated all creatures as brothers and sisters under God.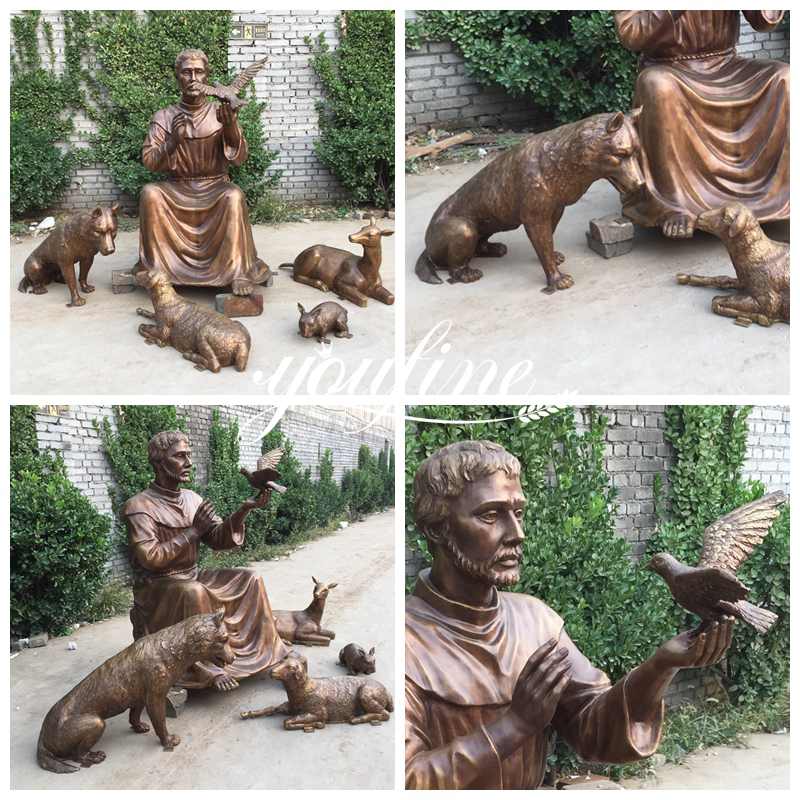 Focuses on bronze St Francis statue quality:
You Fine is a bronze foundry located in the beautiful sculpture town of Quyang. Our factory has its own artists and we have a history of over 38 years of bronze sculpture production and export. Over the years, we have always put product quality and customer satisfaction first. Therefore, we are very strict in the control of product quality and the use of raw materials. In particular, we have a professional QC team to check the quality of our products on a regular basis.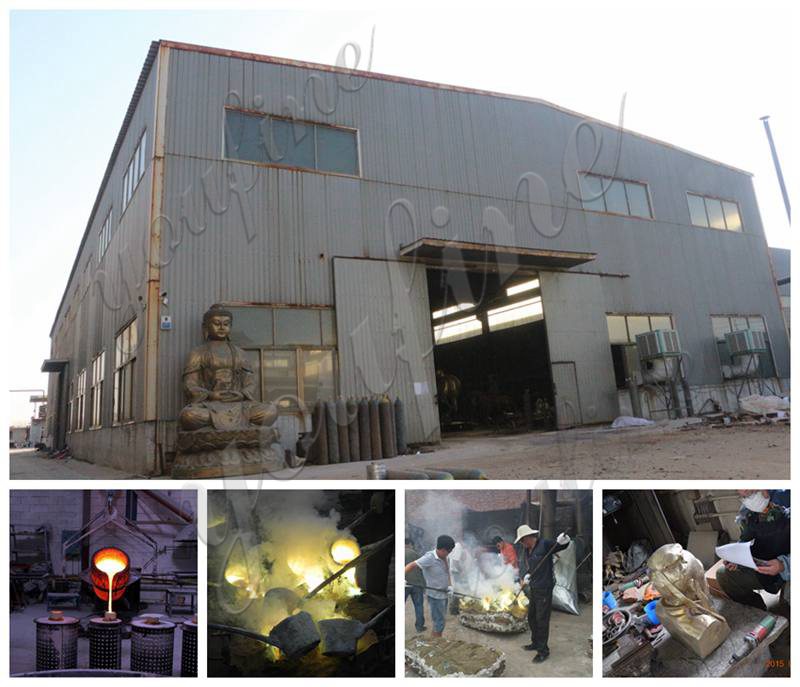 More bronze religious statues to choose:
Therefore, as a leading factory in the industry, You Fine can provide you with a wide range of classic Catholic bronze sculptures. For example, bronze Madonna, bronze Jesus statue, bronze Holy Family statue, and Bronze St Francis Statue. There are also various sculptures of saints, bronze Francis of Assisi statues, bronze St. Joseph statues, bronze St. John statues, and so on. Of course, all bronze sculptures can Support Customization. If you like our bronze statues of St Francis and animals, please feel free to contact us for prices and other details of our products. Our sales will get back to you as soon as possible.