Bronze Jesus Statue introduction:
Our bronze Jesus statue stands solemnly with his hands open and raised. He is wearing a robe the Sacred Heart. You Fine Bronze Casting has nearly 40 years of experience in religious statues. Our director and workers are also devout believers. The client said that our statues were the most beautiful he had ever seen, and so he finally chose us. Our bronze statues are made using the traditional and ancient "lost wax process". At the same time, we use sophisticated bronze casting methods to ensure that the statue can be left outdoors for many years.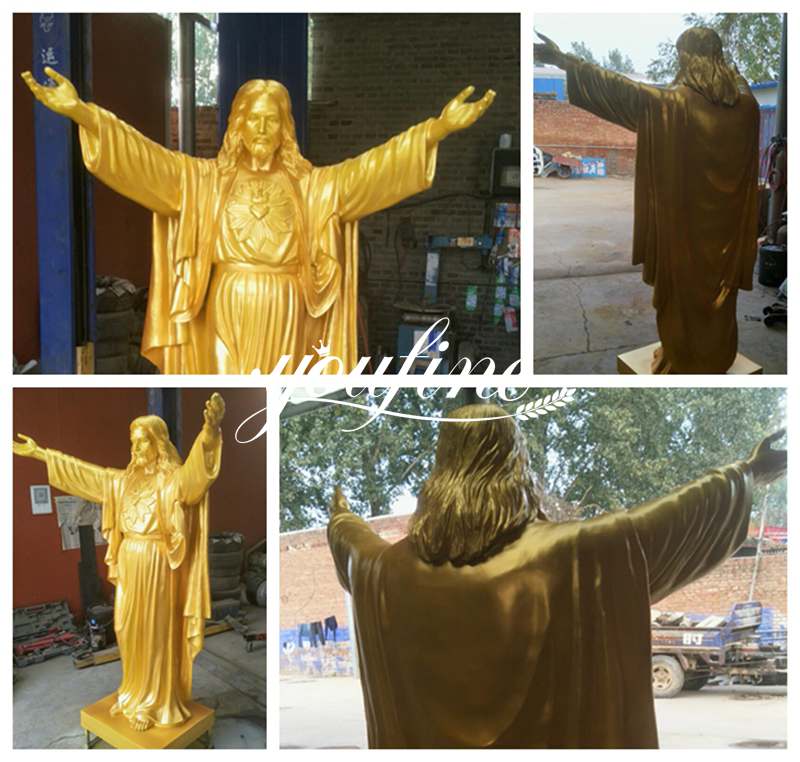 The process of making a bronze Jesus statue:
Firstly, in order to make the bronze Jesus statue more vivid and beautiful, our professional clay mold must make a 1:1 clay mold. The model will also confirm with the client before proceeding to the next step.
Secondly, our bronze casting masters make the wax model from the clay mold.
The bronze statue cast from the wax model that exists. The process used is the oldest but most sophisticated "lost wax method", which preserves the statue to the greatest extent as possible.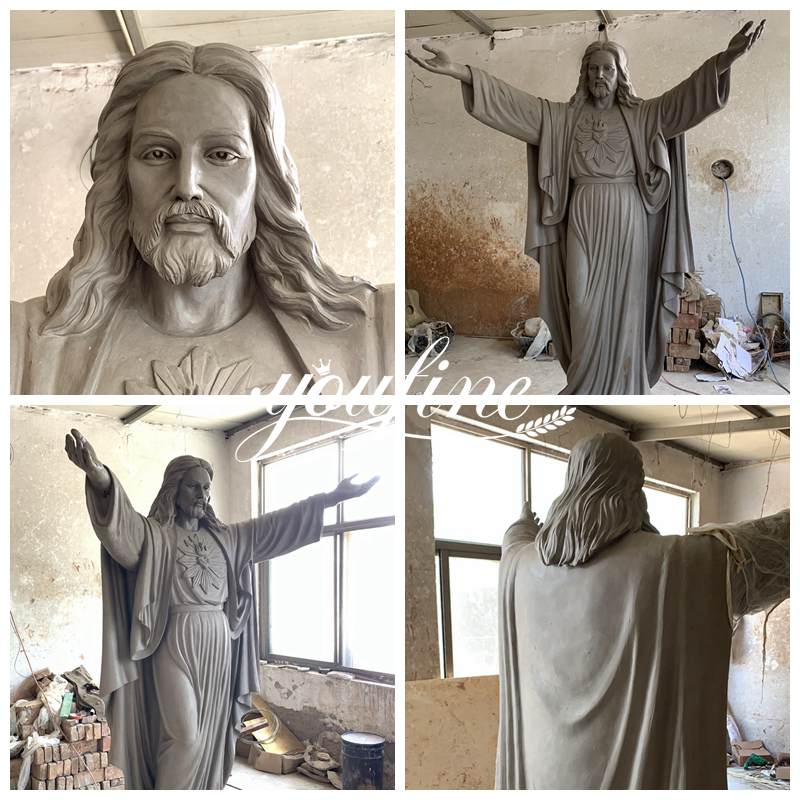 Next, the bronze statue needs surface treatment. Such as careful polishing, patina, etc. We will also take care of the details before the shipment. This way when the customer receives and caresses the statue will not be injured.
Finally, we will send the finished image to the customer for a final check. Our staff will then arrange for packaging and shipping after final approval by the customer.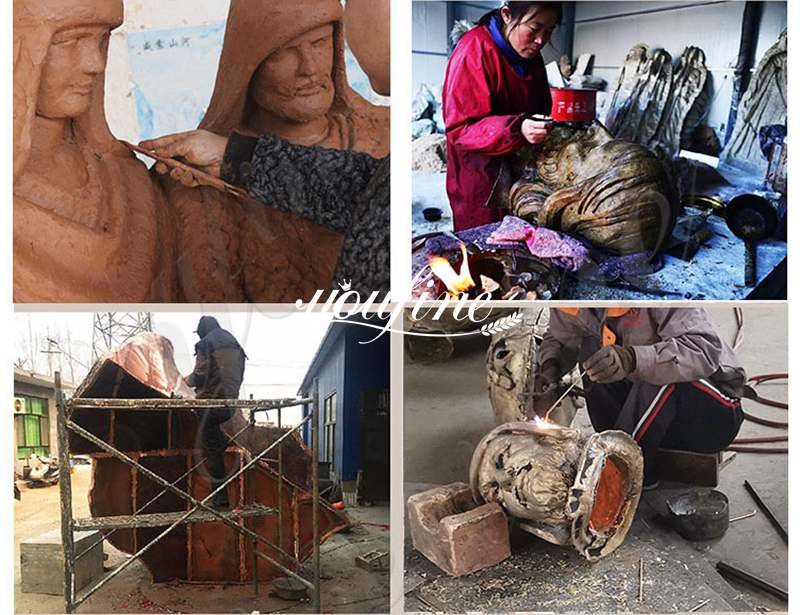 In total, You Fine takes 33 steps to create a bronze Jesus statue for a church or individual. Each step will check by a dedicated person. A dedicated person does a dedicated job. We may not be able to please everyone, but You Fine is confident that every client will like our service.
More Choice: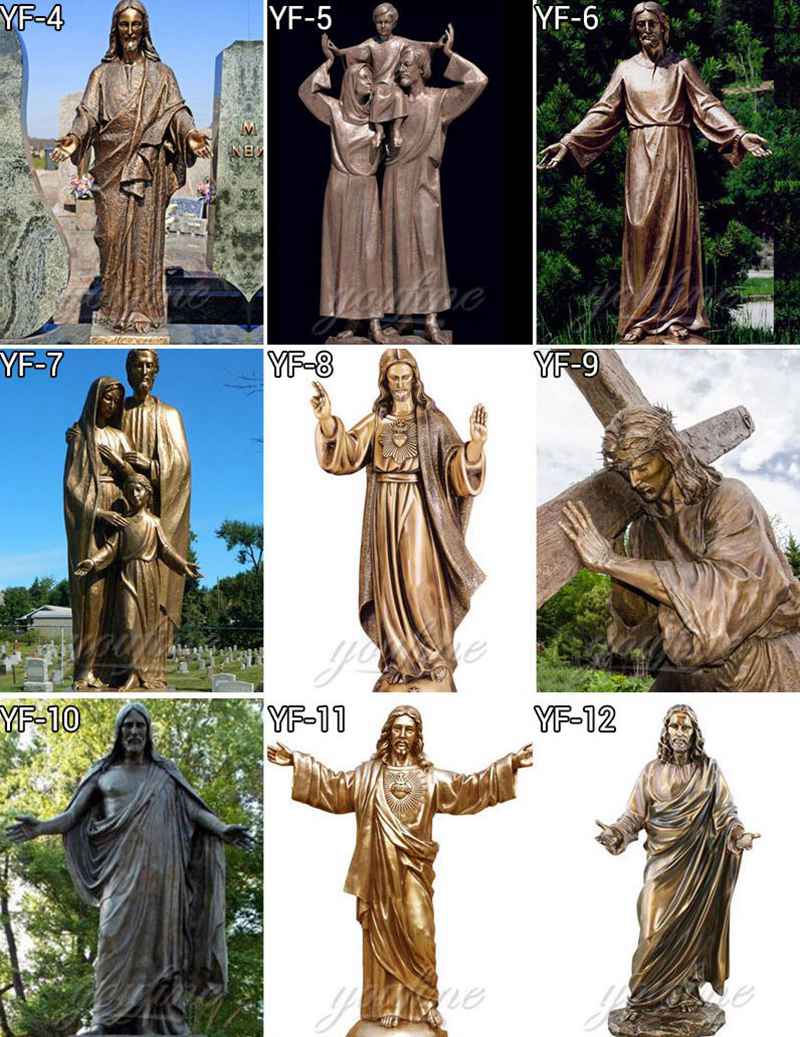 Welcome to pick the products you like on our website. Here at You Fine Art Statues we can offer you a range of bronze statues. We can make regular sizes for you or customize any size for you. Whether you want to place it in your home or church. We have many projects and experiences to share with you. We are a professional manufacturer of bronze statues and can provide you with quality statues. Please feel free to contact us for more information and the latest quotations on our products.