Bronze Mary statue detail:
Bronze Mary Statue is the most important female figure in Christianity and has rever as the "Mother of God" and "Hail Mary" since the earliest days of Christianity. This outdoor cast bronze Mary sculpture is our latest design, which is specially design for church decoration. However, if you are a Catholic, this bronze Mary sculpture is also a great choice to place in your garden. Not only will it add a churchy feel to your garden, but it will also allow you to pray whenever you want.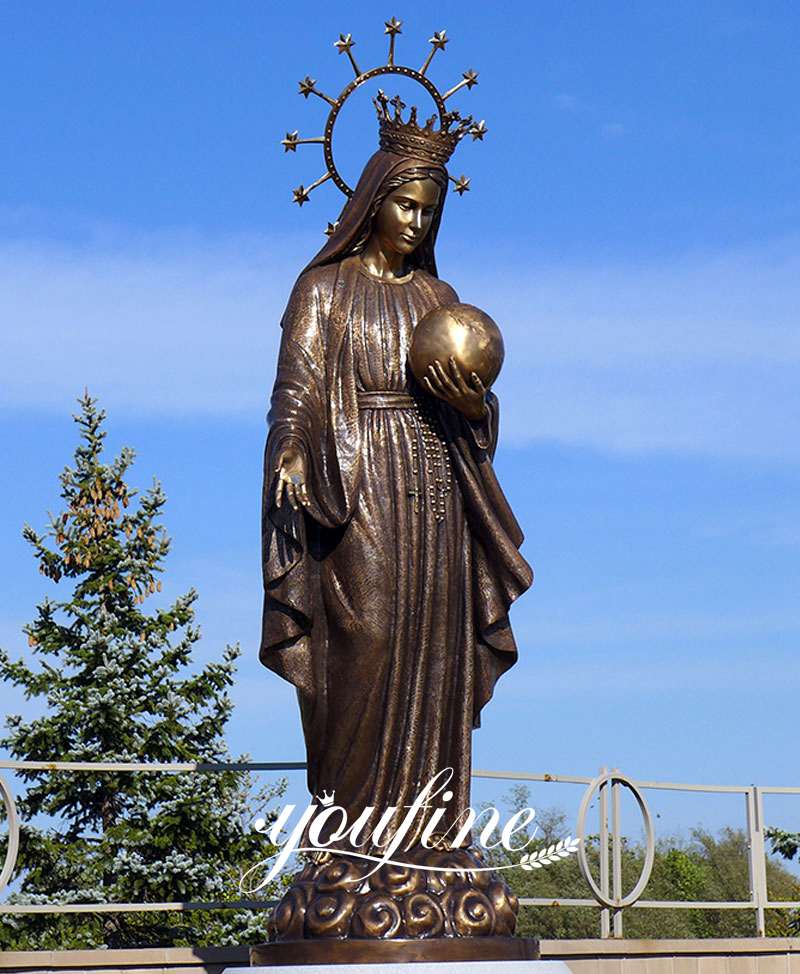 Our bronze religious sculptures are cast using the traditional lost wax method, a bronze casting method that has using for a long time. Traditional does not mean regressive. The lost wax method is one of the most accurate casting methods. The sculpture is made very carefully from the clay mold of the sculpture so that the sculpture produce will be very vivid.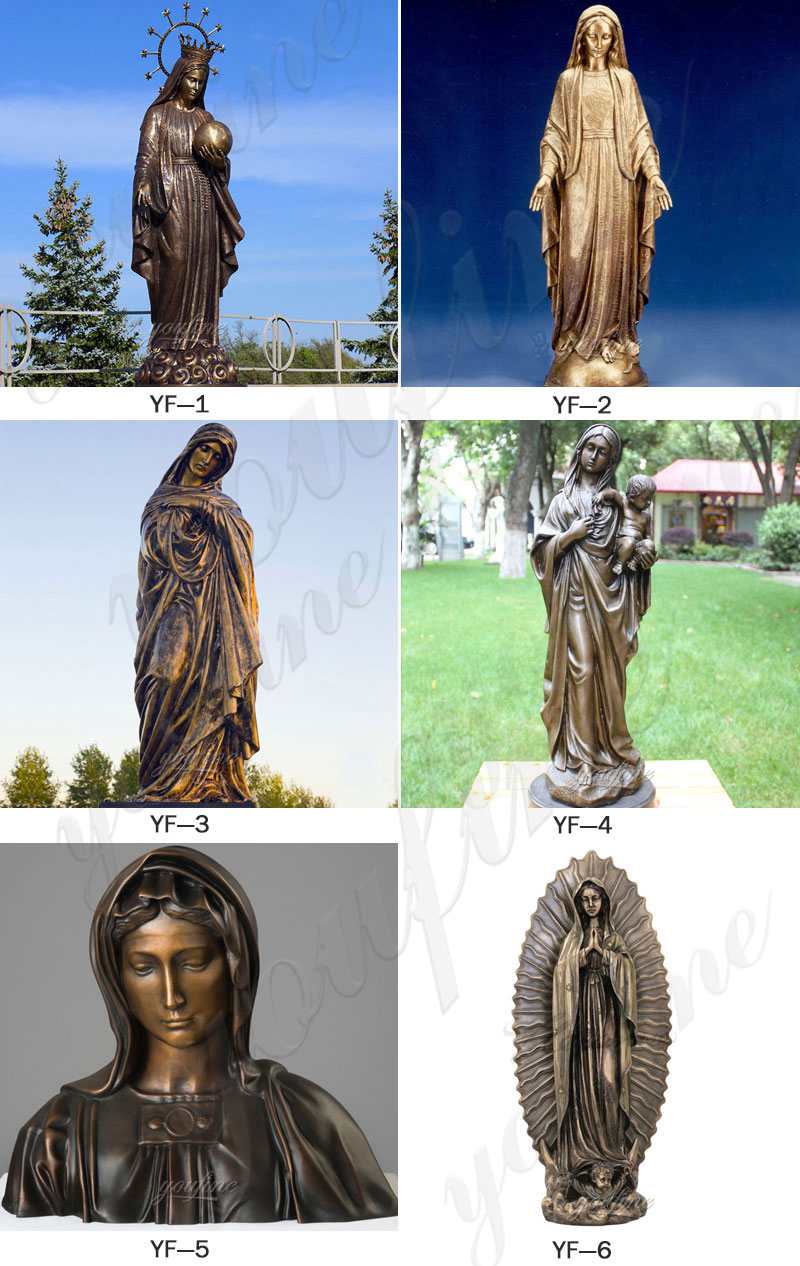 Factory introduction:
You Fine Art Sculpture has sculptures in a variety of materials such as marble, bronze, stainless steel, iron, and fiberglass. And for each of these materials, we have a dedicated factory and our workers have over 20 years of experience. About bronze Mary sculpture, we also have many designs. We can offer you better both in quality and price. All of our sculptures are custom-made, and we will make a product that will satisfy you. We also have a professional design team and production team to make sure we can provide you with high-quality products.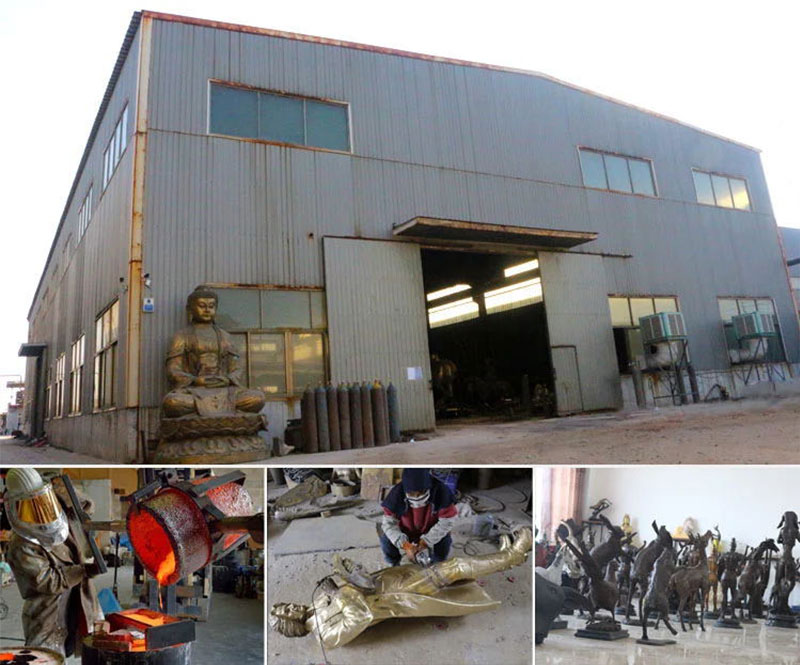 Bronze Mary Statue Packaging and shipping:
When it comes to packaging, you can rest assured. Our packaging is sturdy. The thickness of the wood is 3 cm, which is twice as thick as normal packaging. We also have different packaging methods for different items to ensure safety during transportation. As for the transportation of the cast bronze Mary sculpture, sea transportation is usually choosing, but other transportation methods, such as air transportation, can also be used. Our nearest port is Tianjin, China, but you can also choose other ports.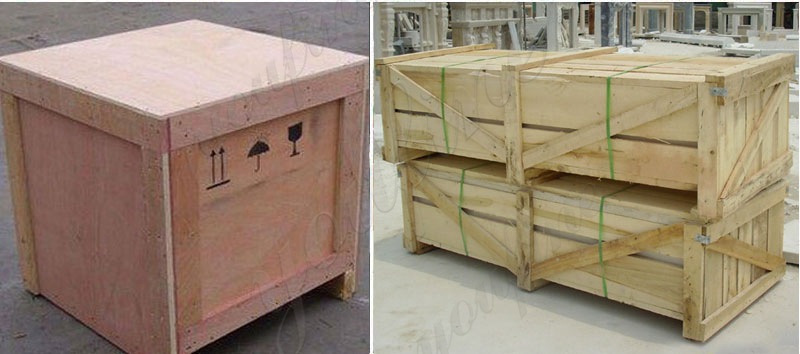 Bronze religious sculptures have been very popular and we have many domestic and international customers who like our religious sculptures. We are looking forward to establishing a good partnership with you.