Bronze John Paul II Sculpture:
This is our latest Bronze John Paul II Sculpture. Pope John Paul II was Sovereign of Vatican City from 1978 to 2005. He is known to some Catholics as St John Paul the Great. The sculpture is not only ornamental but also has a commemorative value. Customers who work with YouFine say that our religious products are of the most meticulous craftsmanship.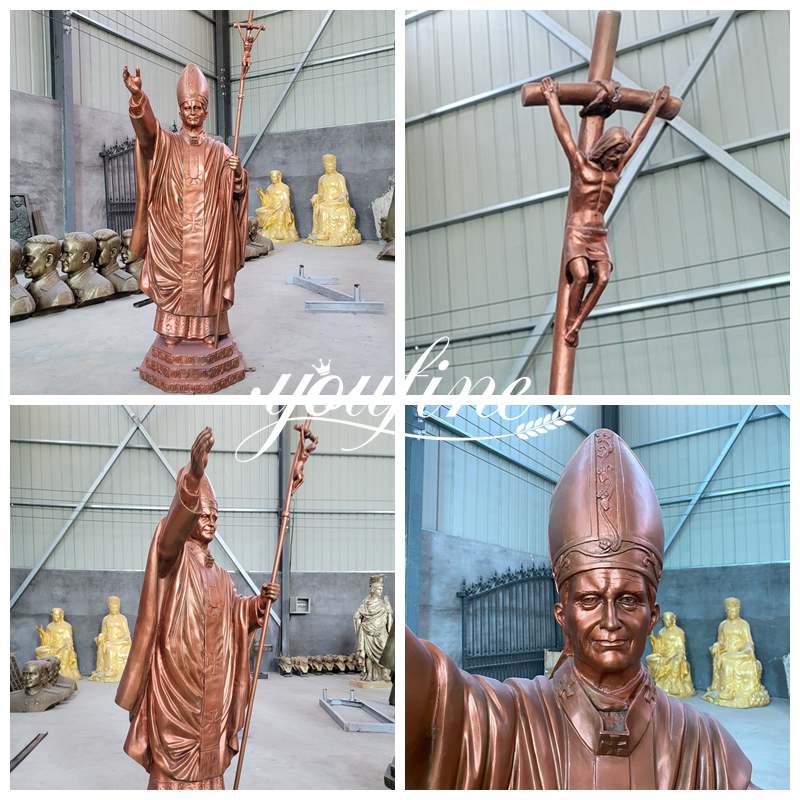 The Sculpture process:
Our bronze Pope John Paul II statue is made of traditional 'lost wax process. Not all lates techniques are better than before. The lost wax method is better at retaining the original hair and detail of the sculpture. The sculpture made in this way is very realistic. Our sculptures are made in a total of 33 steps, each of which is controlled by a dedicated person. Working with YouFine gives you peace of mind.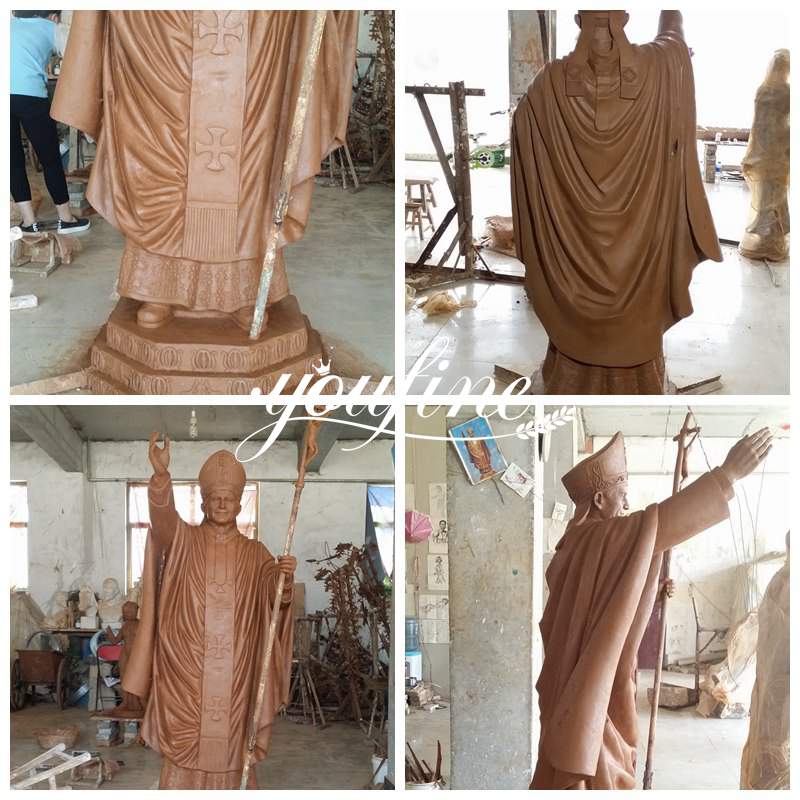 Product quality:
We all know that owning a bronze sculpture can be a concern that over time the sculpture itself will develop white spots, or color fade away. With YouFine, this does not happen. As times have evolved, so has our technology. Whether the color is original bronze or chemically patina, the color will only become more authentic over time.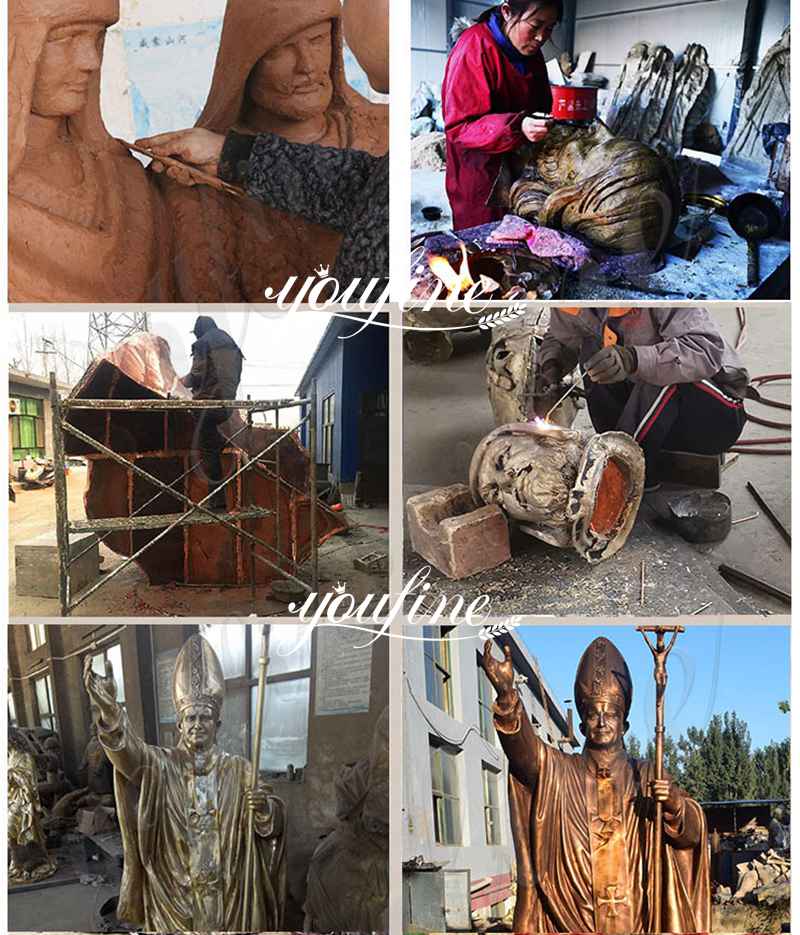 Why Choose YouFine?
YouFine's director and masters are all devout Catholics. They have done in Catholic statues since 1983. Excluding the bronze statue of Pope John Paul II, it also includes icons such as the Virgin Mary, the bronze Jesus statue. A client once came to China looking for a church sculpture and ended up finding that our sculpture had the holiest eyes. In the end, he chose us.
Don't just take our word for it, look at what we have done.