Description of St Francis of Assisi Statue:
This St Francis statue is very real and vivid. The YouFine St Francis statue shows that even wild animals become very docile in the presence of this Saint's power and magic. The statue of St. Francis is cast in bronze and finished by hand in a traditional way. This statue is resistant to weather and sun and could add luster to your flower bed, porch, or terrace throughout the season.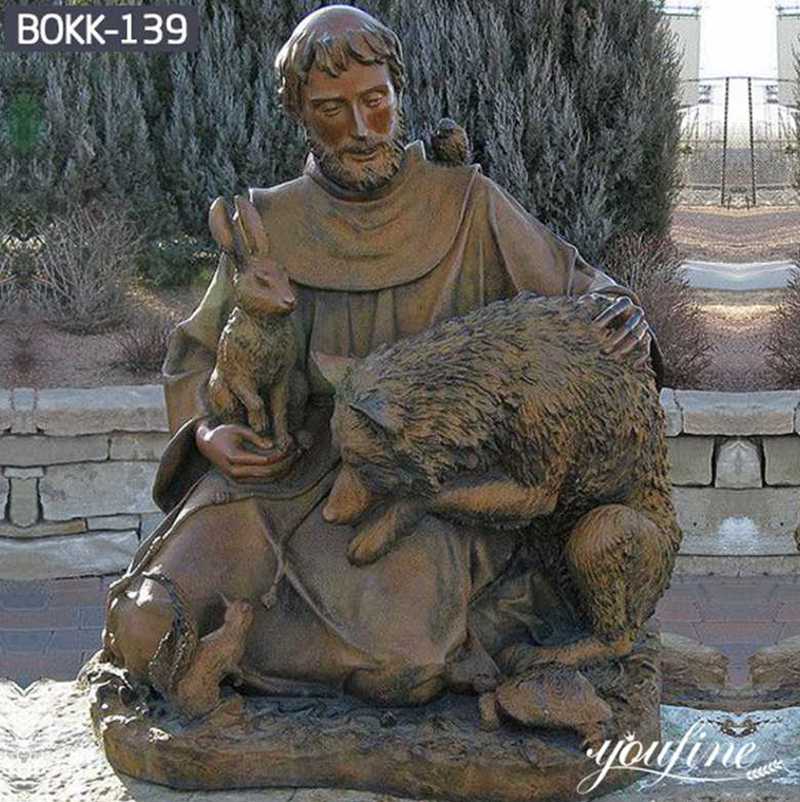 Exquisite and High-Quality Clay Model:
The clay model of the YouFine St Francis statue could express the spirit of Catholicism. In particular, YouFine has the most professional clay model artists. They have learned carving techniques from childhood and have mastered the essence of clay model carving.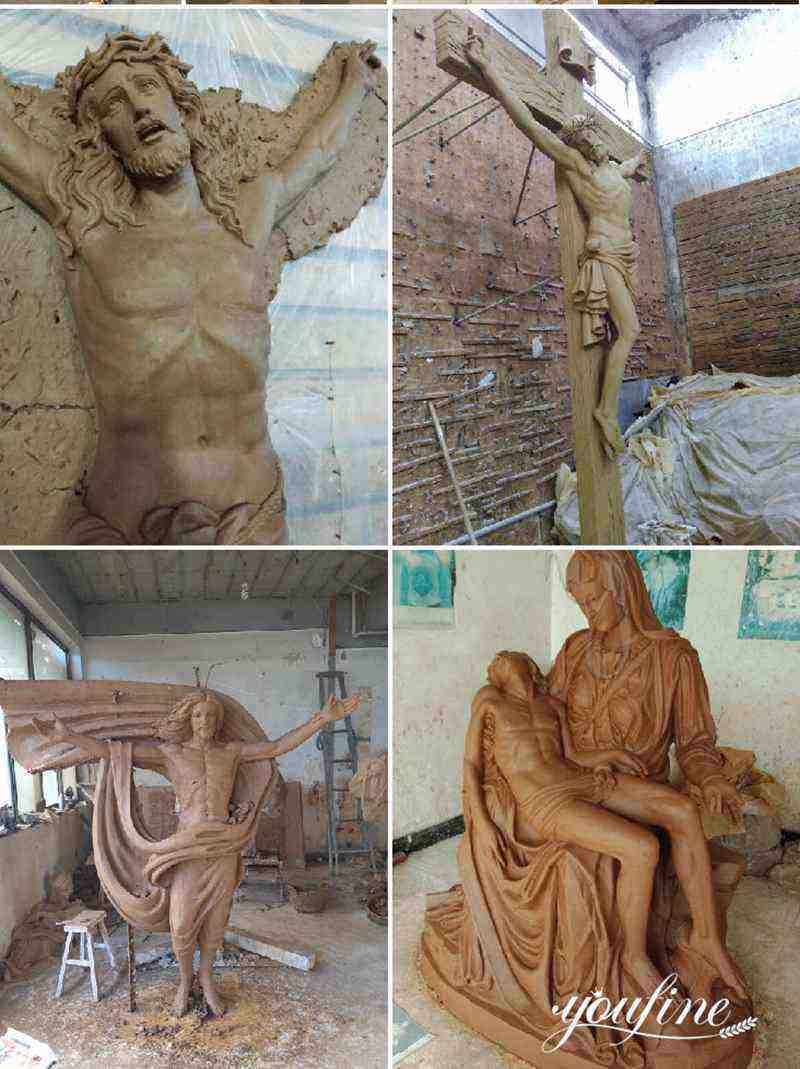 Rich Sculptures of Catholic figures:
The YouFine factory has devoted itself to casting bronze Catholic figures sculptures for decades. So we have many artists, some of them are good at saints sculptures and some are good at sculptures of the Virgin. So no matter what you need any Catholic figure sculpture, YouFine could satisfy you.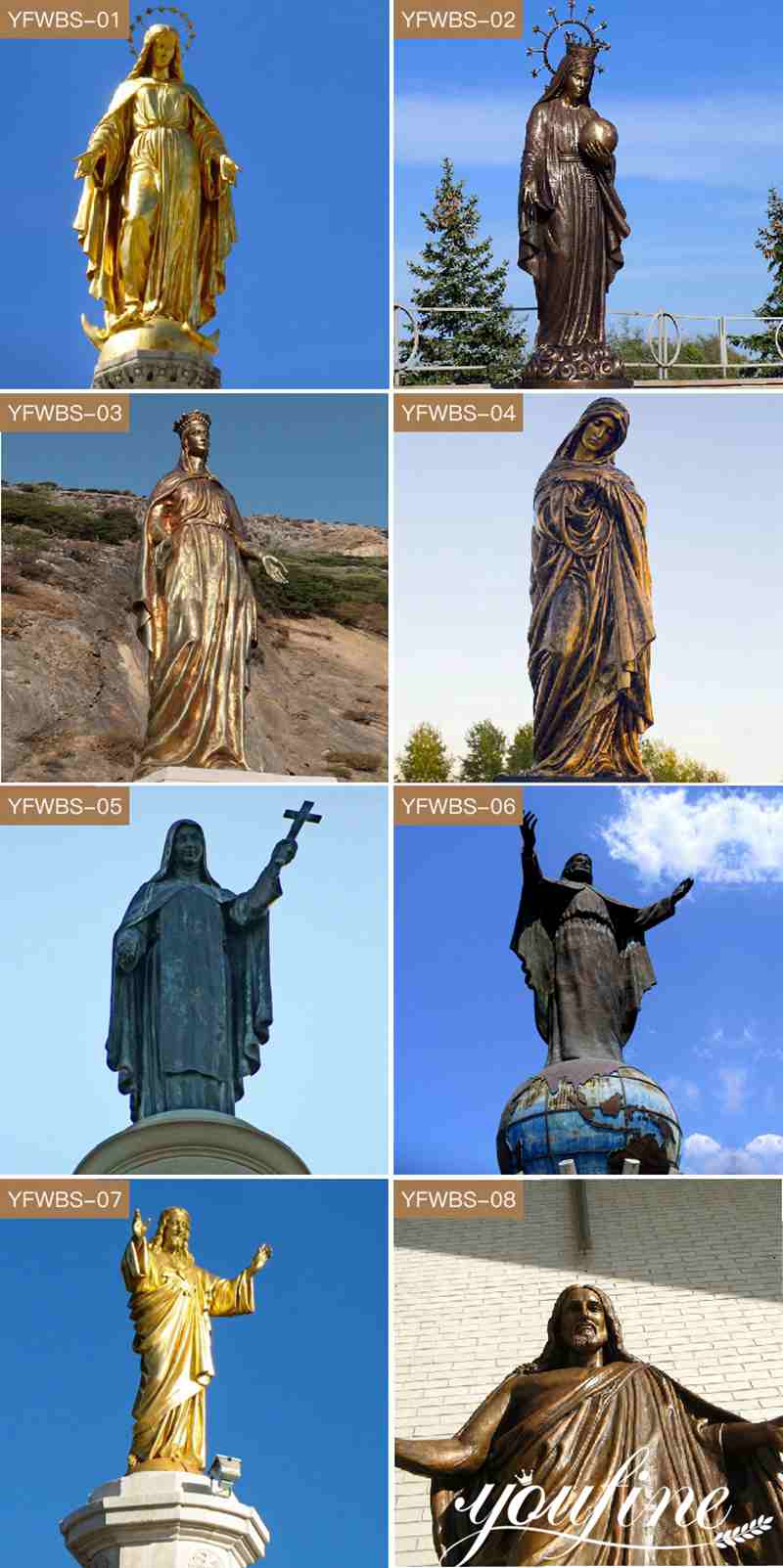 Why Choose YouFine?
YouFine St Francis statue could create a warm outdoor atmosphere. The details and level of the YouFine artist's casting process are first-class. Therefore, the statue of YouFine is just the right size for your garden. Every time your guests see him, they would be in a good mood. Moreover, YouFine is very efficient in responding to customers, so the time between your purchase and delivery is very short. Of course, the YouFine statue is easy to clean, just spray it with a garden hose.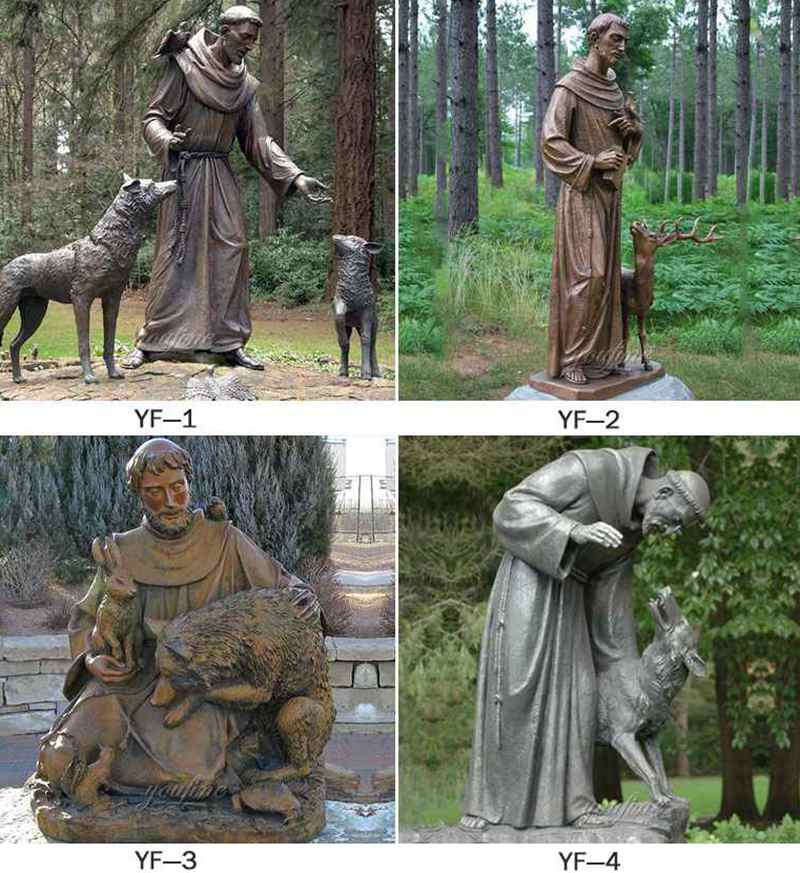 Safe and Reliable Packaging:
YouFine is very strict with self-requirements, especially packaging which is very important. We have professional packaging personnel who are very serious and responsible. So YouFine packaging could withstand the test of time and distance, and in the end, you would be able to receive a perfect sculpture.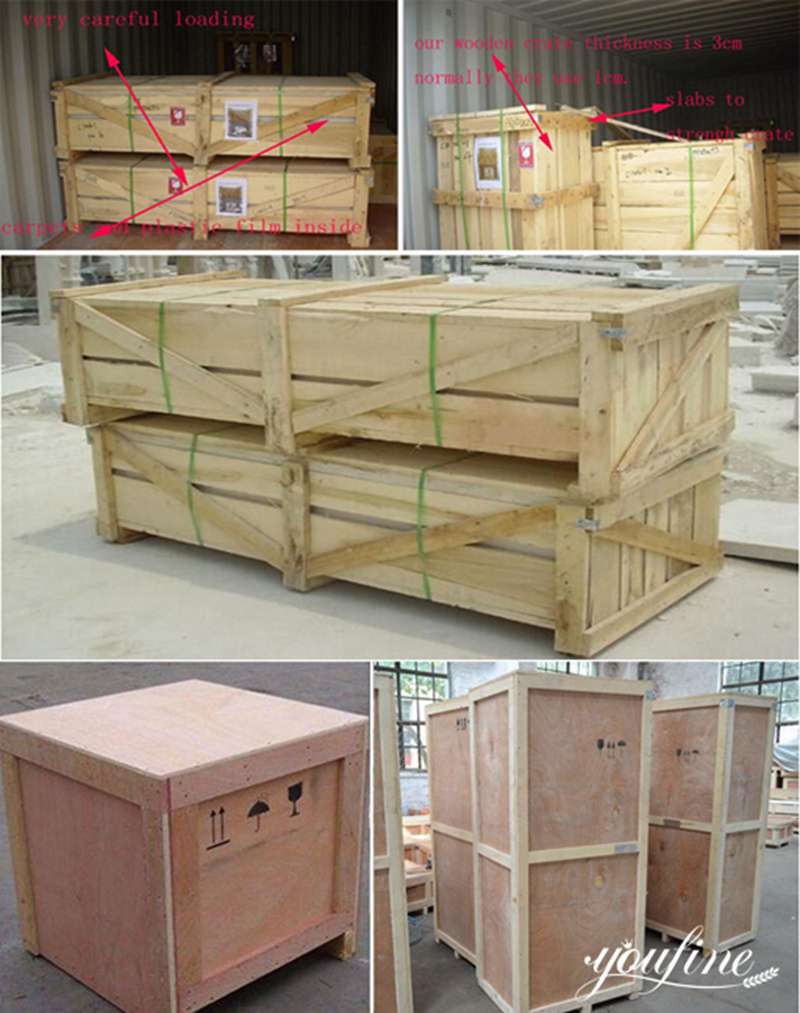 You could contact us to get more discounts. As time goes by, prices are changing rapidly, so contact us early to bring your favorite St Francis of Assisi statue home with the most satisfactory price.