St Michael Statue Details:
This bronze statue of St Michael the Devil is a style we made for our clients. The whole body of the sculpture is gold so dazzling and full of light. This is because we use the patina method. And the colors of this sculpture would become more beautiful and natural over time.
In particular, our sculptures are made using the traditional lost wax method. Our St. Michael sculpture is very close to the original design. As well as our bronze sculptors have many years of casting experience to make St Michael's sculptures very realistic.
What is St Michael Famous for?
Saint Michael is an archangel, a spiritual warrior in the battle between good and evil. He is considered a defender of justice, a healer of the sick, and a guardian of the church. In art, Saint Michael is depicted holding a sword or shield.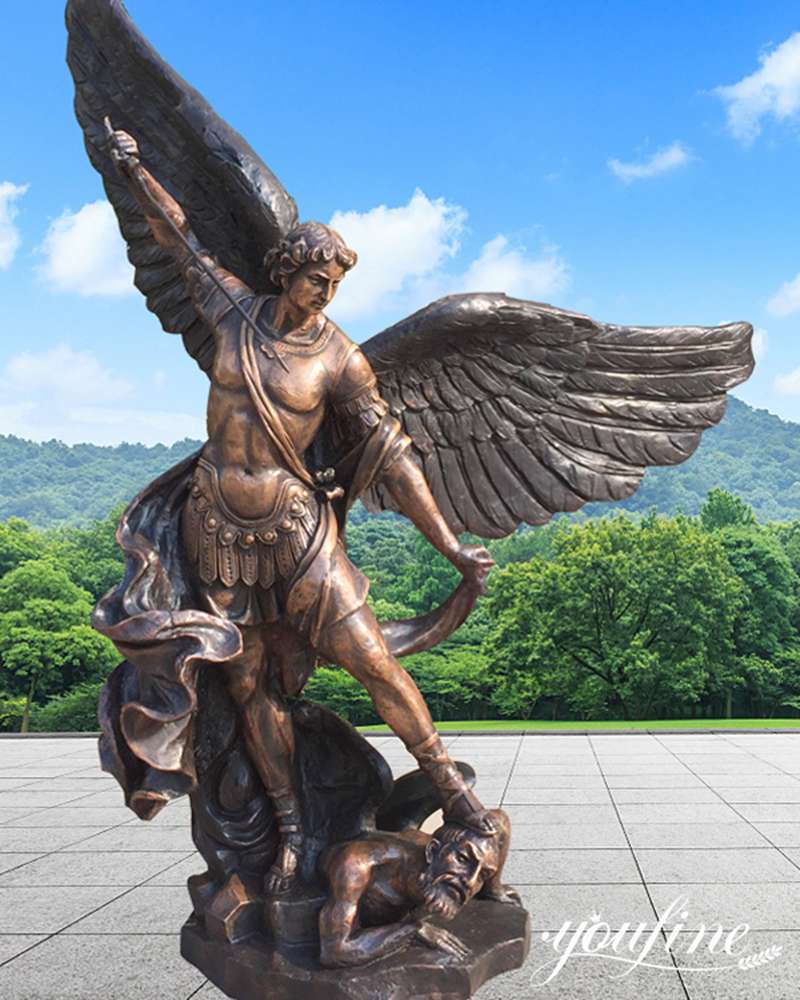 Also, he has been portrayed many times as a great Marshal, leader of the heavenly army, and a warrior who helped the Israelites. In addition, St. Michael is the chief of the archangels, and he led the angels to defeat the demon Satan. Therefore, usually under the foot of the statue of St. Michael is the devil Satan.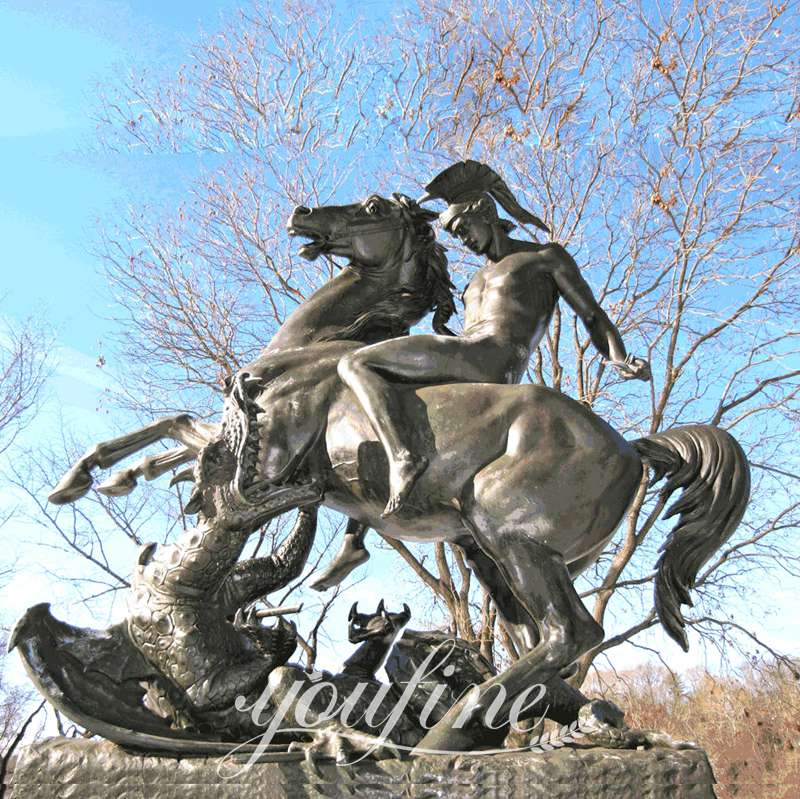 What does St. Michael Protect you From?
The Archangel Michael was an outstanding leader of the heavenly army. He is always portrayed as the hero who defends us in the battle against those in power, rulers of the dark world, and evil spirits from above.
Professional Patina Artist:
YouFine artists use patina to make the bronze St Michael statue, which means modulating different chemical liquids together to a different degree, then pouring the liquid on the bronze surface with heating, the beautiful final patina color comes out after several layers of color change.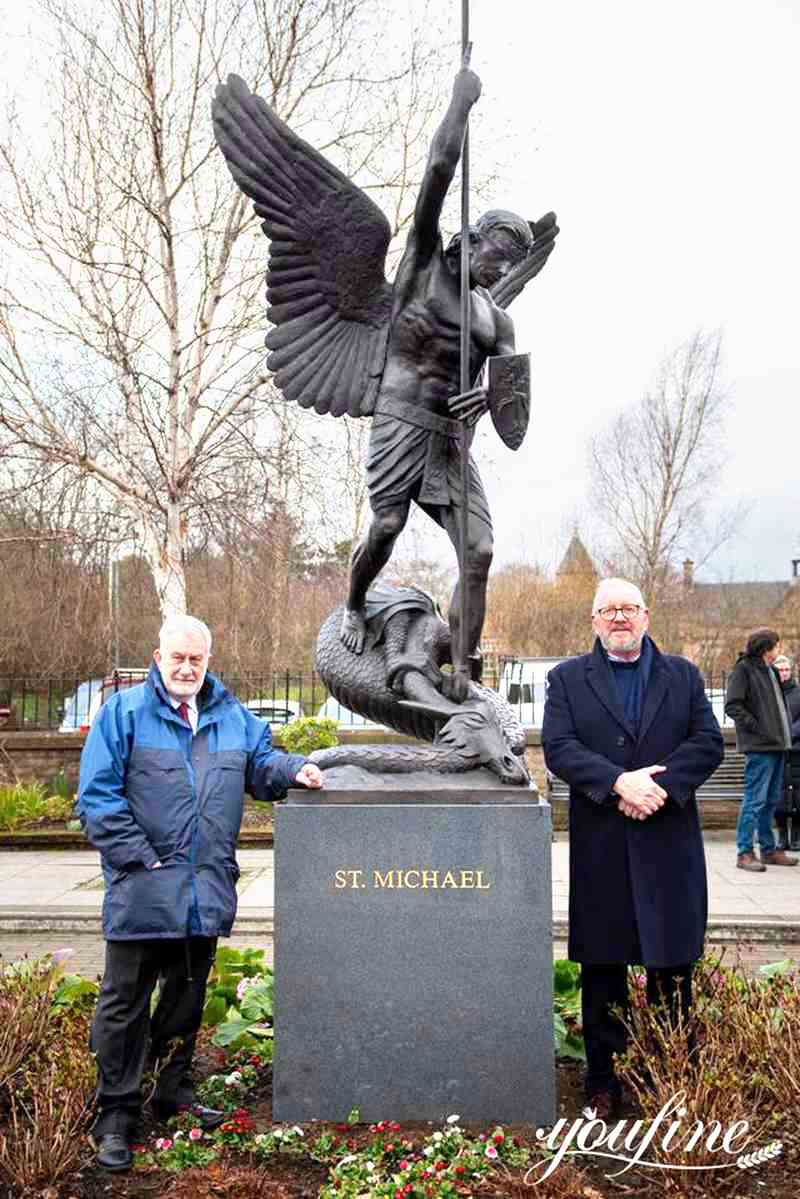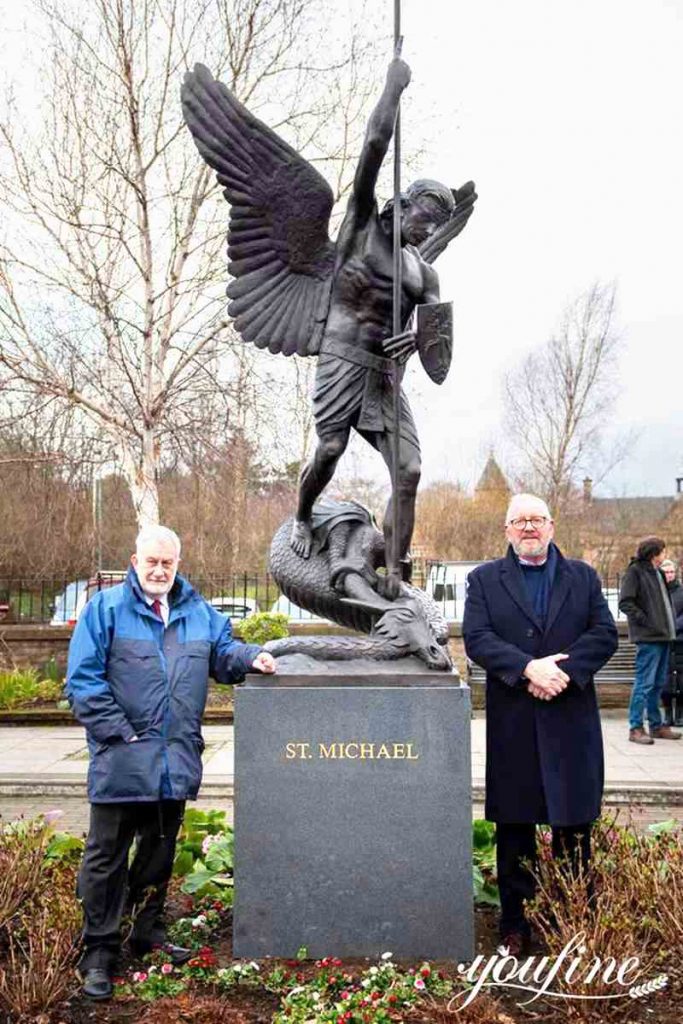 Of course, the patina would ensure the outdoor St Michael statue is more natural and nice as time goes by. And, after century years, our bronze St Michael statue could not fade. Especially, our artists always work hard to try new and different colors. No doubt, You Fine would meet your needs for all kinds of colors of bronze St Michael statue for garden.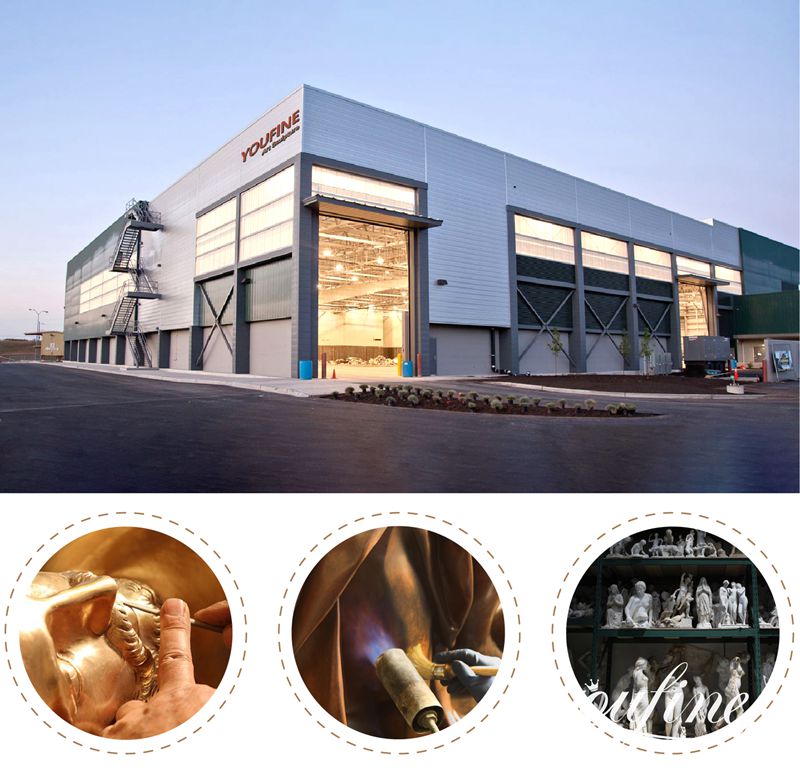 So, if you like this large bronze Michael Archangel Statue, please feel free to consult our staff for size information and latest offer. Our sales would also get back to you as soon as possible.