Saint Peter Statue Detail:
the bronze Saint Peter statue is so spectacular and attractive. we can see that Saint Peter takes a key in his right hand and a scepter in his left hand. his face is so serious and realistic. of cause, his hair is very similar to the real one.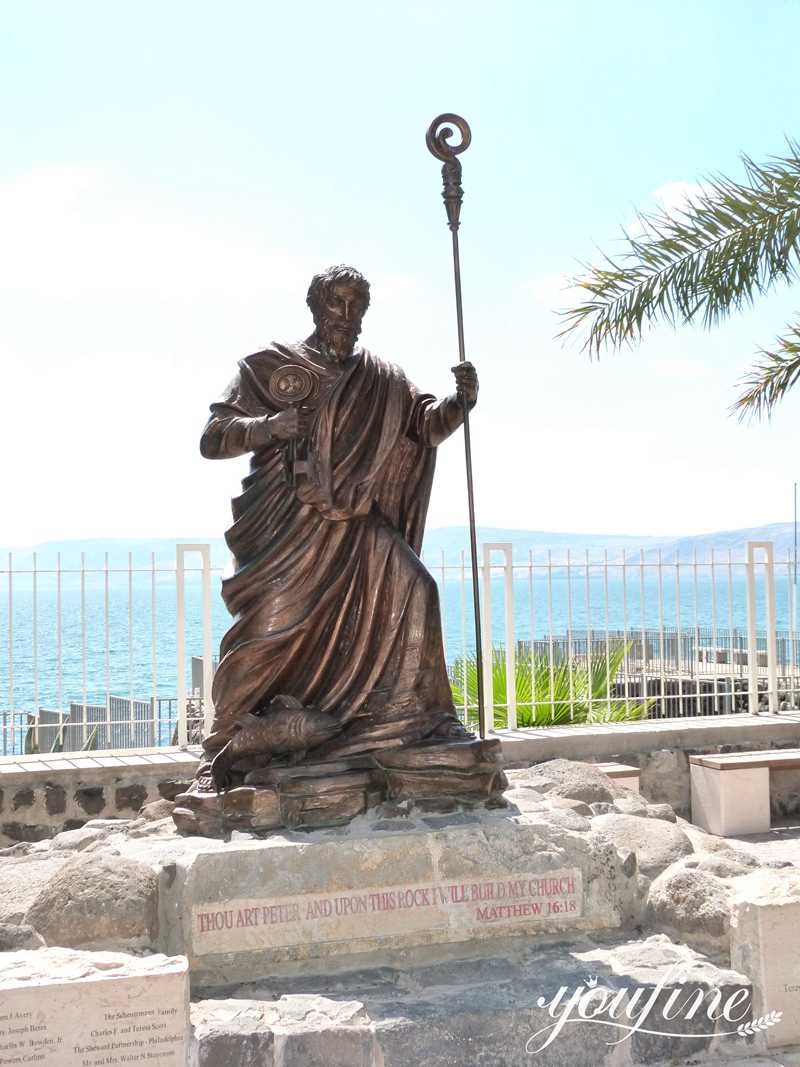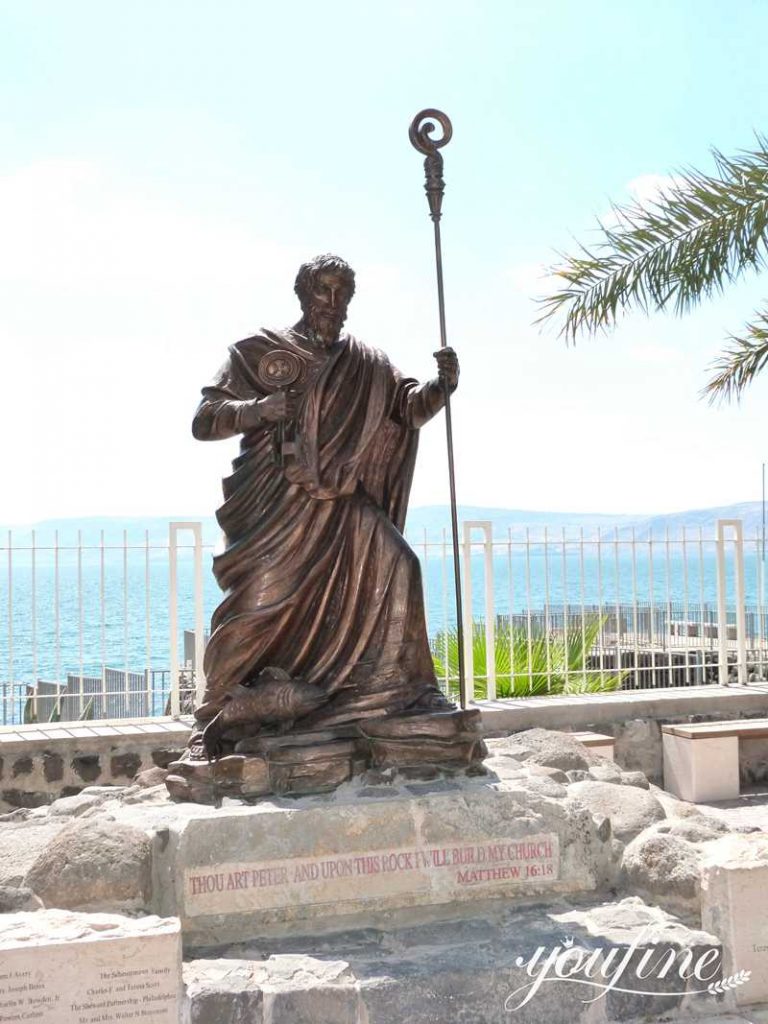 Especially, in this bronze Saint Peter statue, there is a bronze fish at his feet.  while YouFine would cast the same bronze Saint Peter statue for you and our statue would be similar to the original one very much.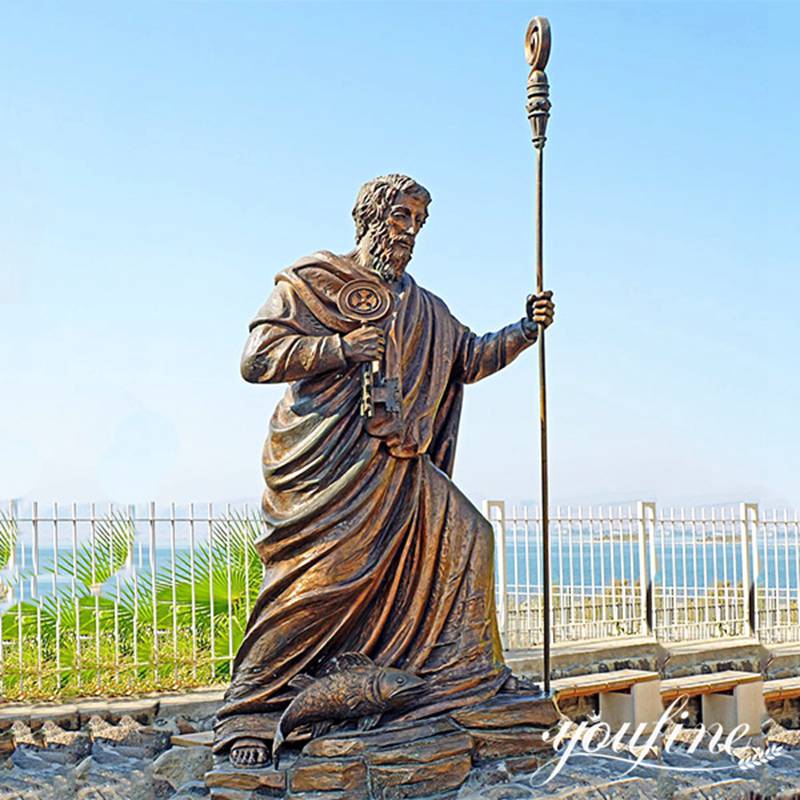 Origin of Saint Peter:
Peter was born into a family of fishermen on the shores of Lake Galilee. Moreover, he is an ordinary fisherman. However, when Jesus came to the Lake of Galilee, because of God's guidance, he recognized that Jesus was the Son of God. So he followed Jesus without hesitation.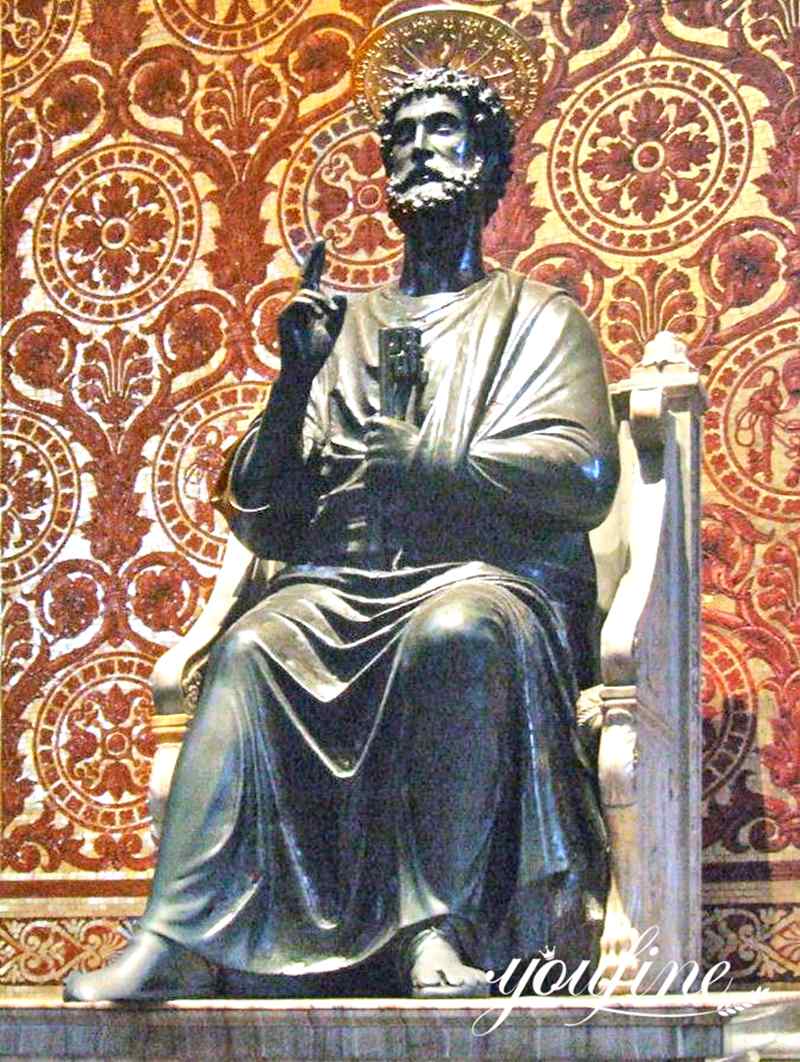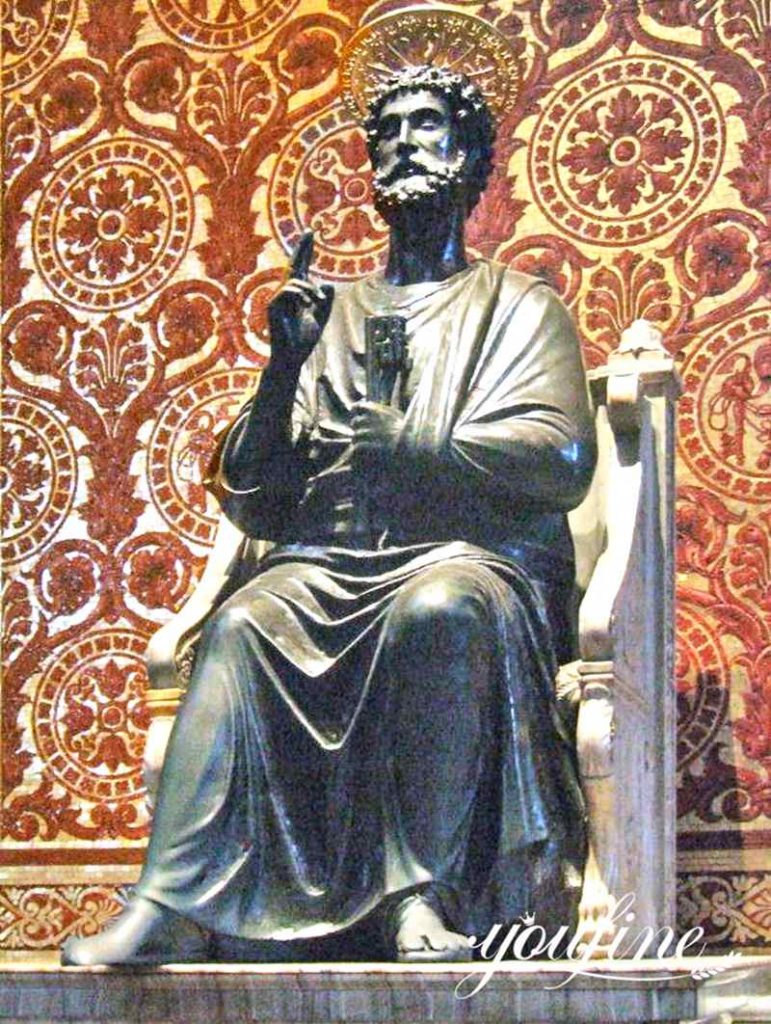 Also, Saint Peter was one of Jesus' closest disciples. Jesus had said to give Peter the keys to the kingdom of heaven. Therefore, in Saint Peter's hand, there is often a key. Furthermore, the Catholic Church considers him to have established the Church of Rome. Also, he was the first bishop of the Roman Church.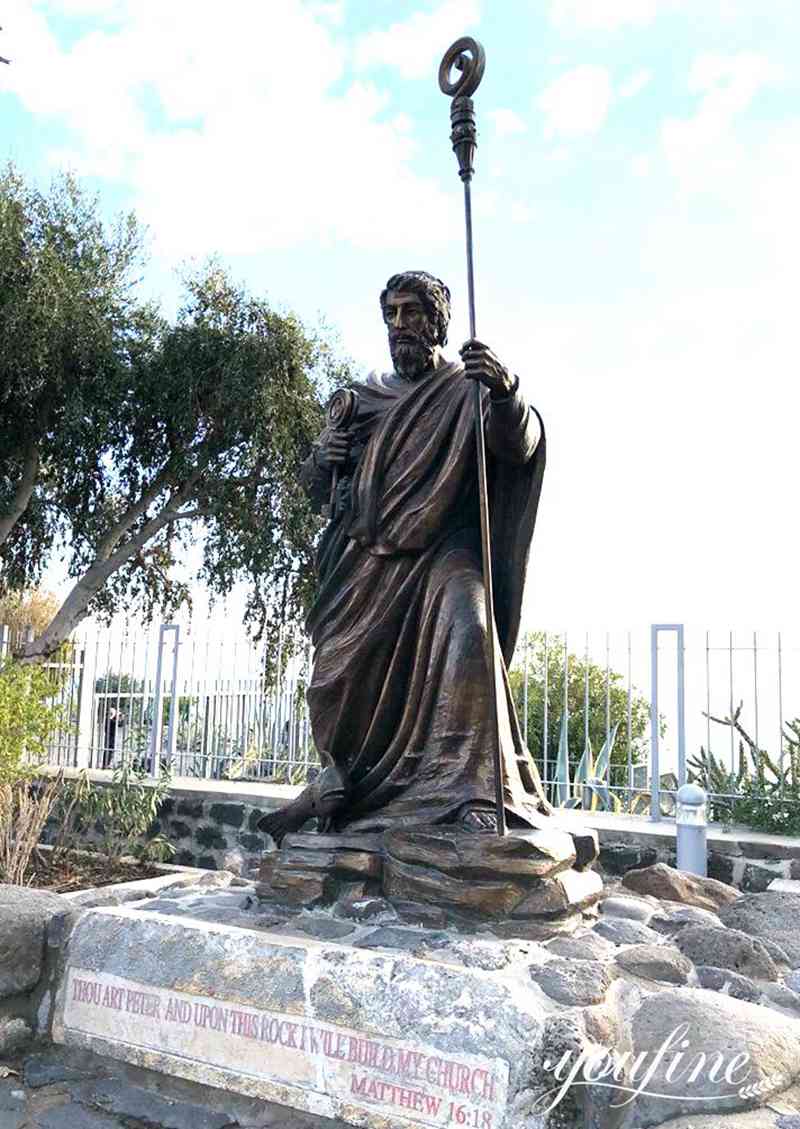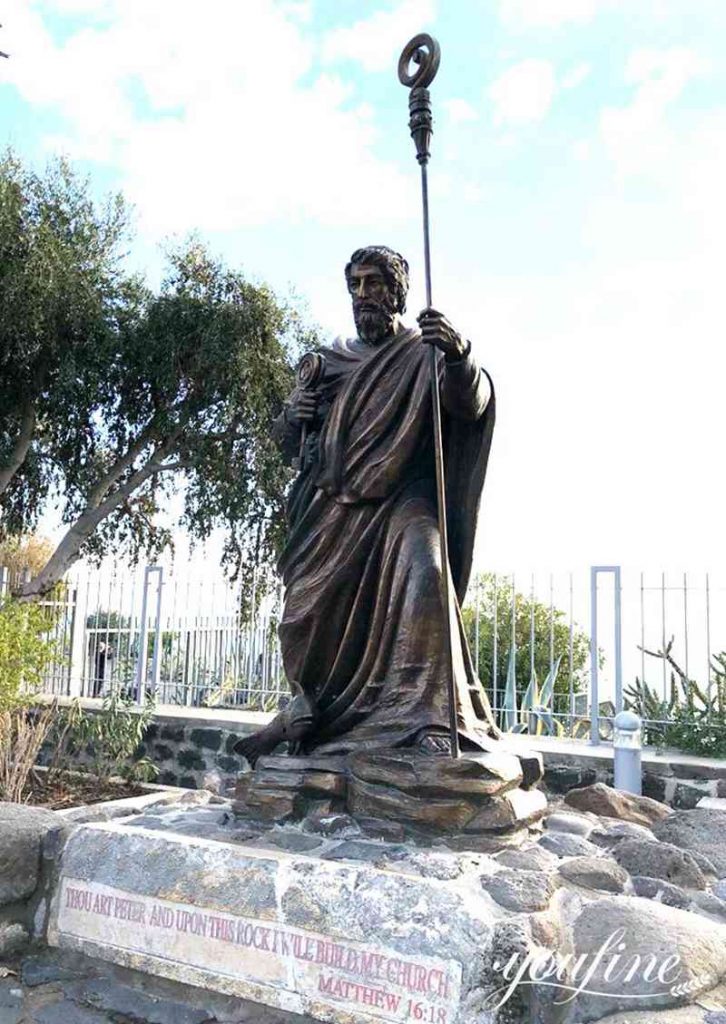 Use the Traditional lost Wax Method:
YouFine artists use the traditional lost wax method to cast the Saint statue. There is no doubt that YouFine factory use as many as 33 steps to cast the bronze statue. And these methods have 3000 years of history in Quyang town, where the famous and original town of statue art. and the YouFine factory is in QuYang town close to Beijing.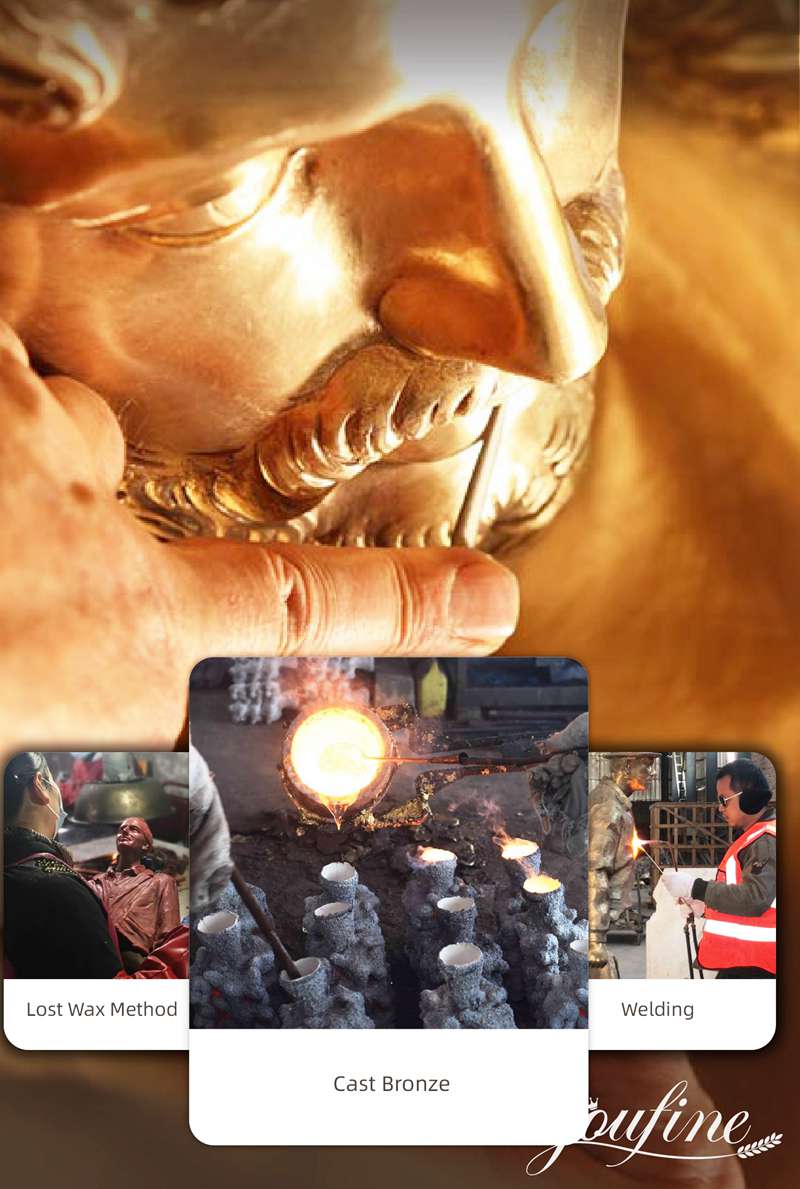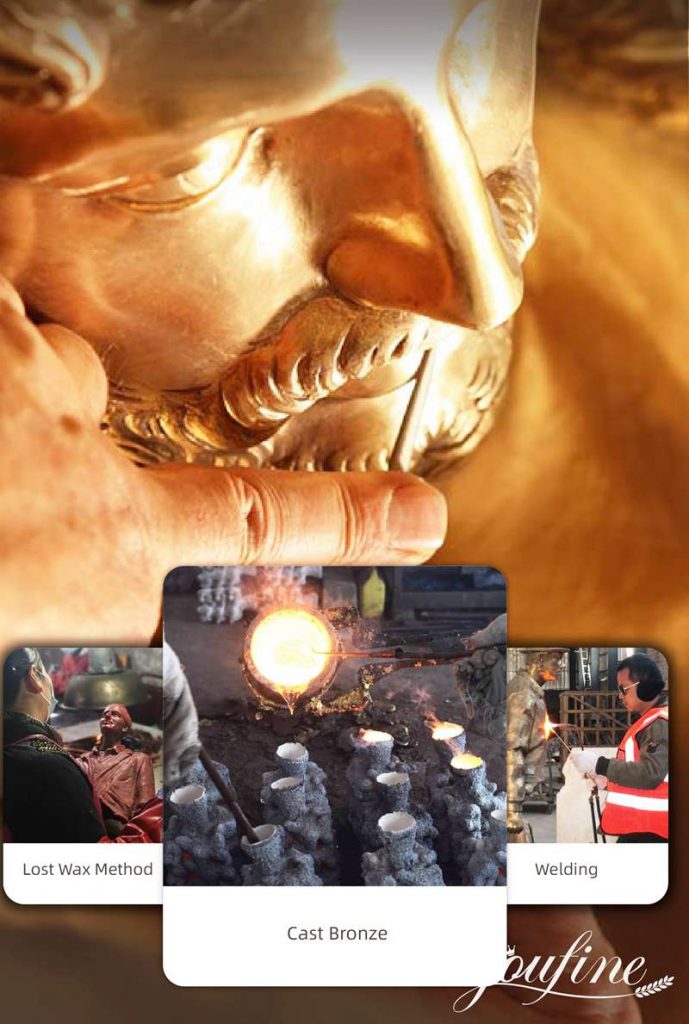 And, in this process, we use the Silica sol technique. The method would avoid the Saint Peter statue from appearing in the white spots. we all knew that the white spots would make the statue damage in a very short time. However, some factories use ammonia to save money. Lastly, their bronze Saint Peter sculpture just stays beautiful for a while. Even through the rain and wind, YouFine factory bronze statue would not rot and rust. It is no doubt that the YouFine factory bronze statue could be used longer.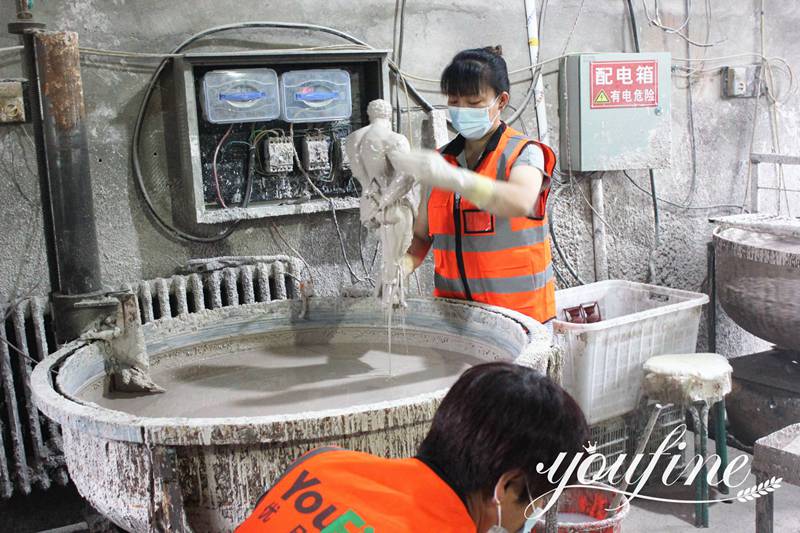 If you want to cast a high-quality bronze Saint Peter please feel free to contact us. YouFine factory would cast the best bronze religious statue for you and your team. Of course, our professional sales would provide the direct factory price.