Horse Sculpture Details:
Our client asked us to cast a Still Water horse sculpture for him. And provided us with his thoughts. According to the client's idea, our designers make clear drawings for the client. Our clients are very satisfied with our sculpture designs. First, the client told us he was going to do a half marathon, like drinking water. Also, one leg of this horse sculpture is to be arched. Also, a horse's mane is more natural. Moreover, the junction of the shoulder and neck of the horse sculpture should be slightly curved naturally. Finally, we cast this bronze horse garden decor sculpture according to the client's request. There is no doubt that this sculpture has won the customer's satisfaction.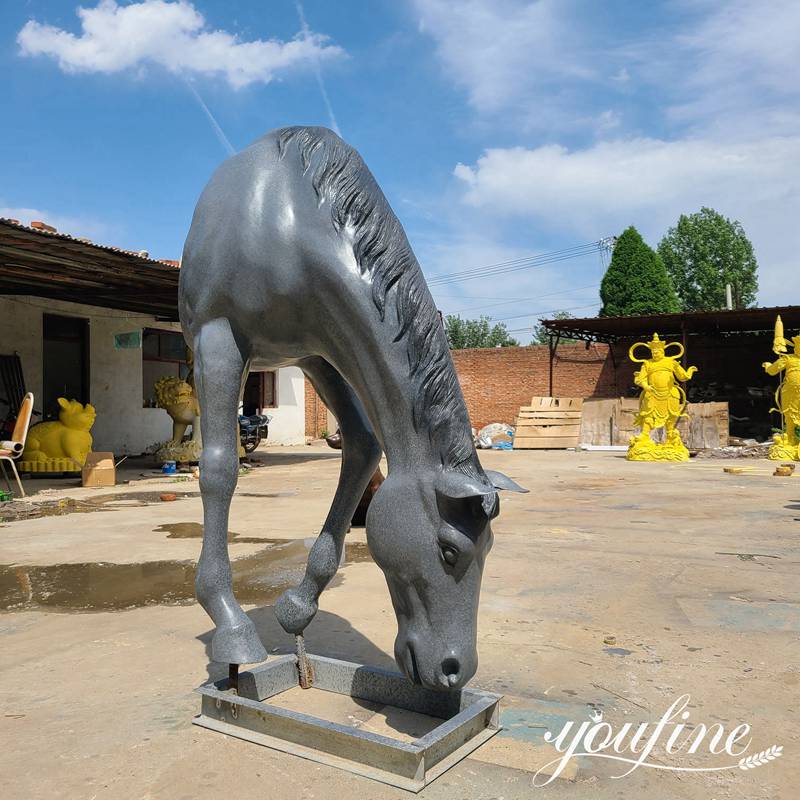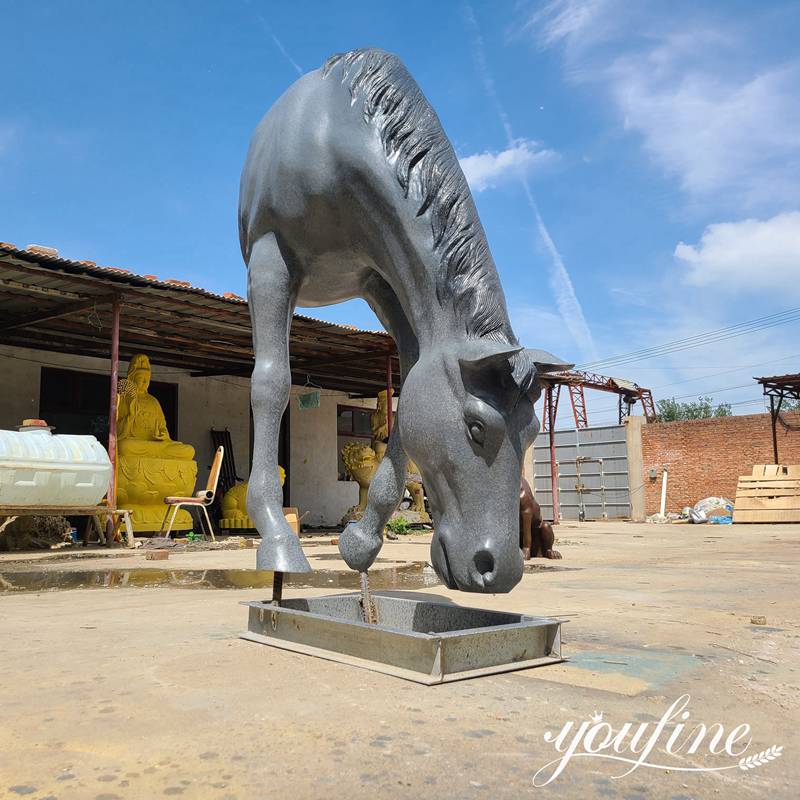 Chemical Coloring Method:
YouFine's artists cast the desired color for their clients using chemical coloring. Our client told us he wanted premium ash. Our artists are very skilled at tinting colors. And, over time, the color of this bronze horse sculpture is very natural. Of course, our artists could also make your favorite colors for you. Your bronze horse garden decor sculpture is sure to stand out in color.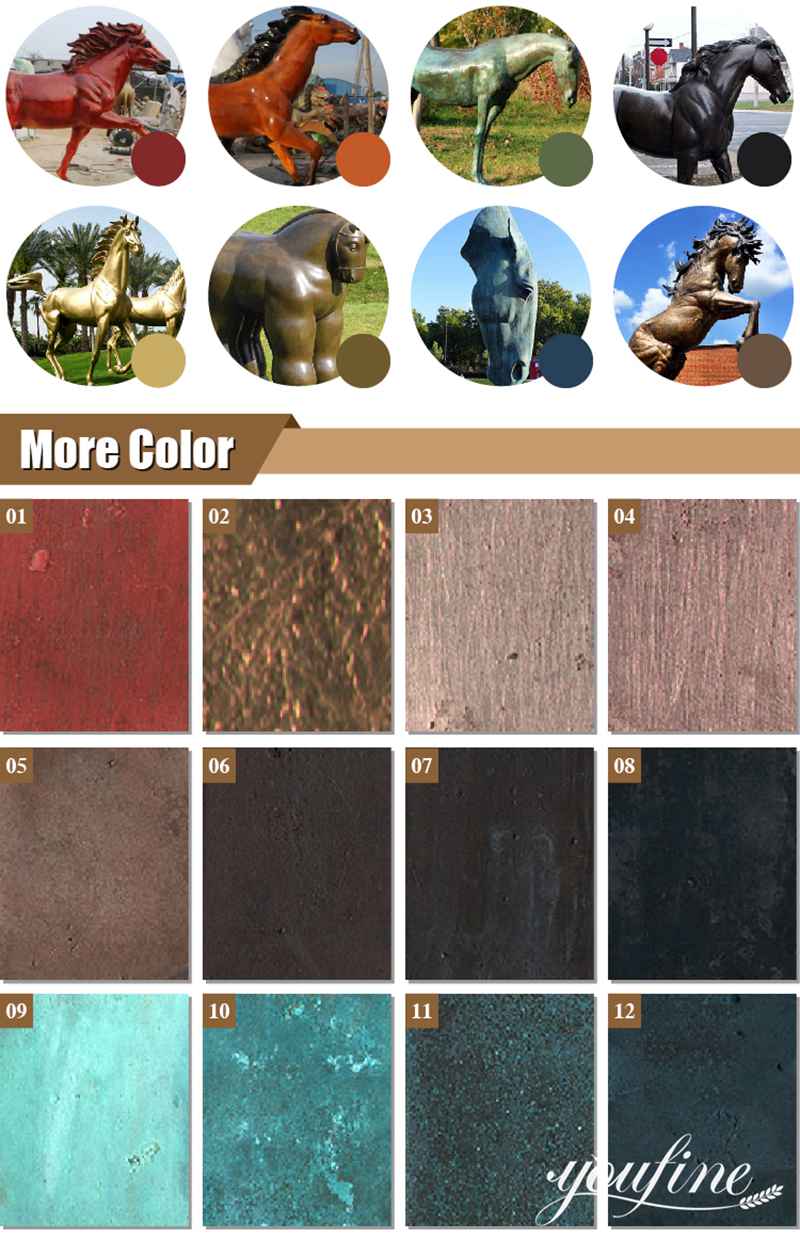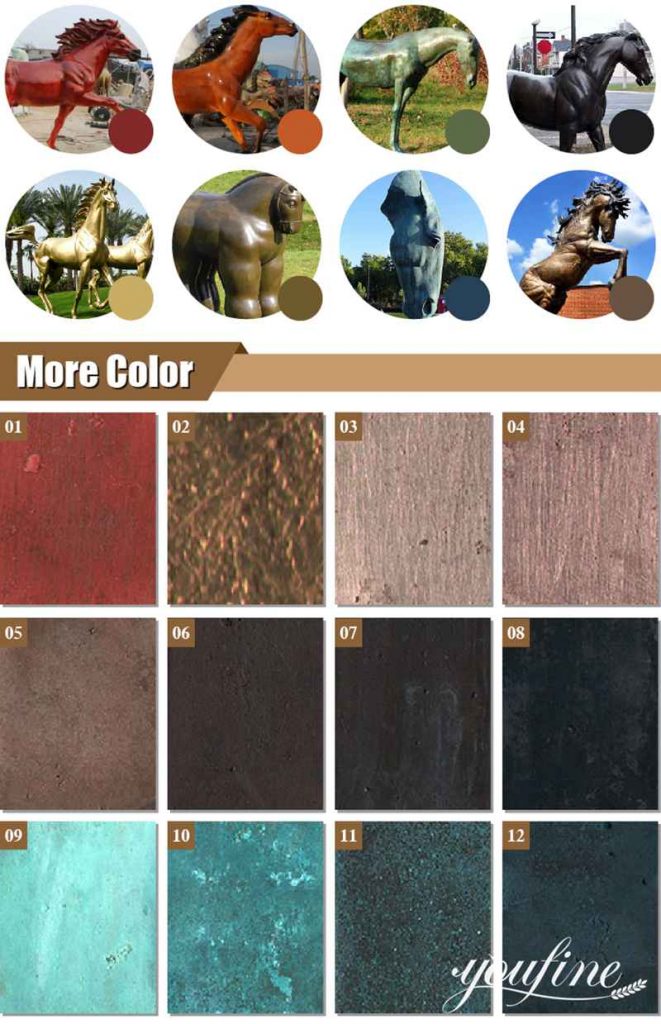 Traditional Lost Wax Casting:
We used the traditional lost wax method to cast this bronze horse sculpture. As we all know, this traditional skill has a history of five thousand years. Our artists have mastered this technique a long time ago. At the same time, the artists at YouFine have also improved this technique, and we have used silica sol. Doing so ensures the beauty of the statue. Especially the curved surface, after a long time of use, would not have any white spots. In this way, YouFine's bronze horse garden decor statue would have a timeless beauty.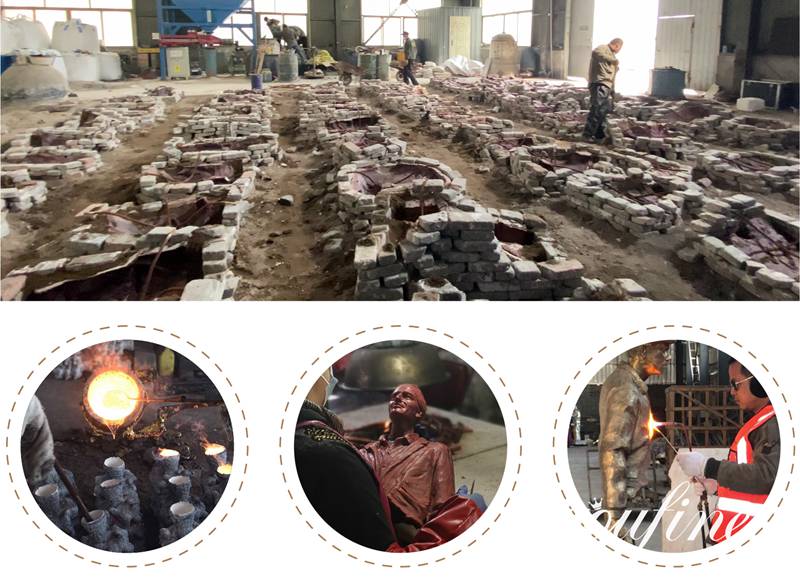 Exquisite Clay Model:
As we all know, a beautifully made clay model could ensure the authenticity of the bronze horse statue. Especially our artist, who started learning to carve the clay model of a horse at a very young age. As a result, they could 100% capture the horse's facial expressions and surface details to life. You could clearly see how realistic the horse's ears and eyes are.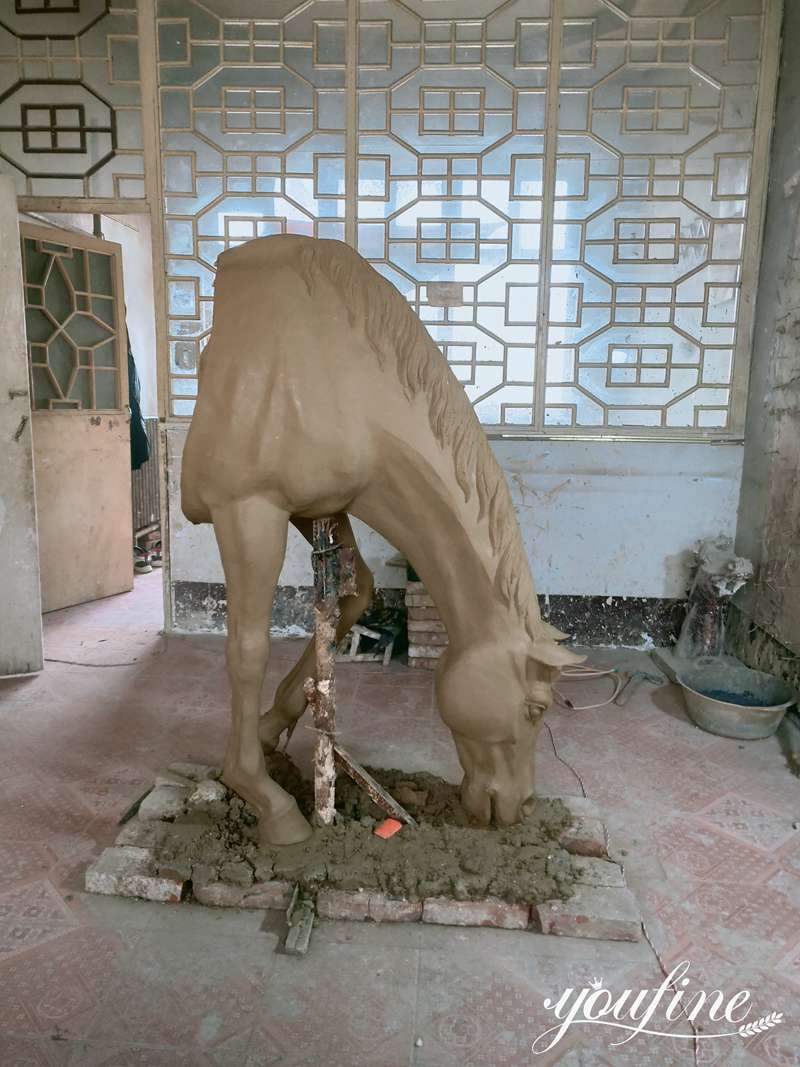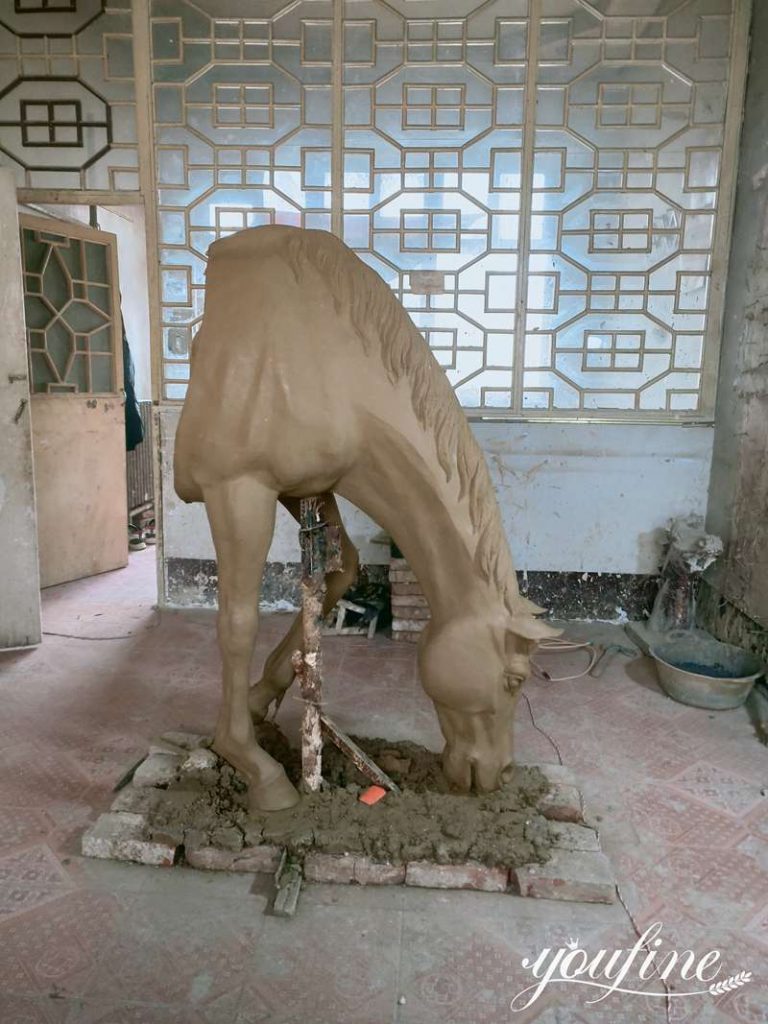 Various Installation Methods:
First of all, our customers choose the pre-buried method of iron shelves. Therefore, we specially welded steel bars and iron frames for him at the place of the horse's legs, so that the customer only needs to bury the iron frame in the cement. In addition, if the customer's installation place is inconvenient to embed the iron shelf. Then we would choose the way of the bolts. In this way, the customer only needs to bury the bolts under the cement.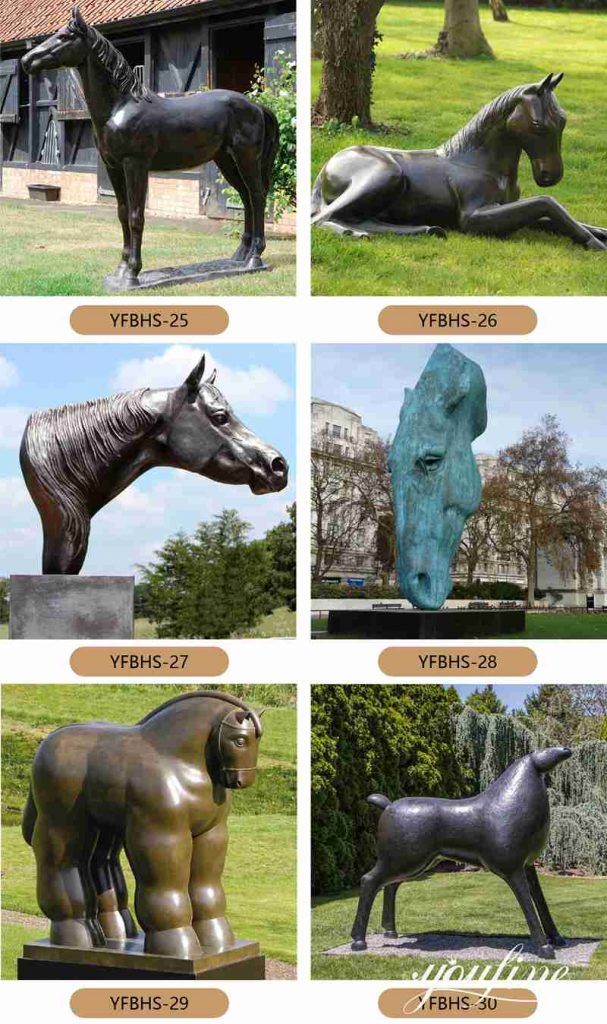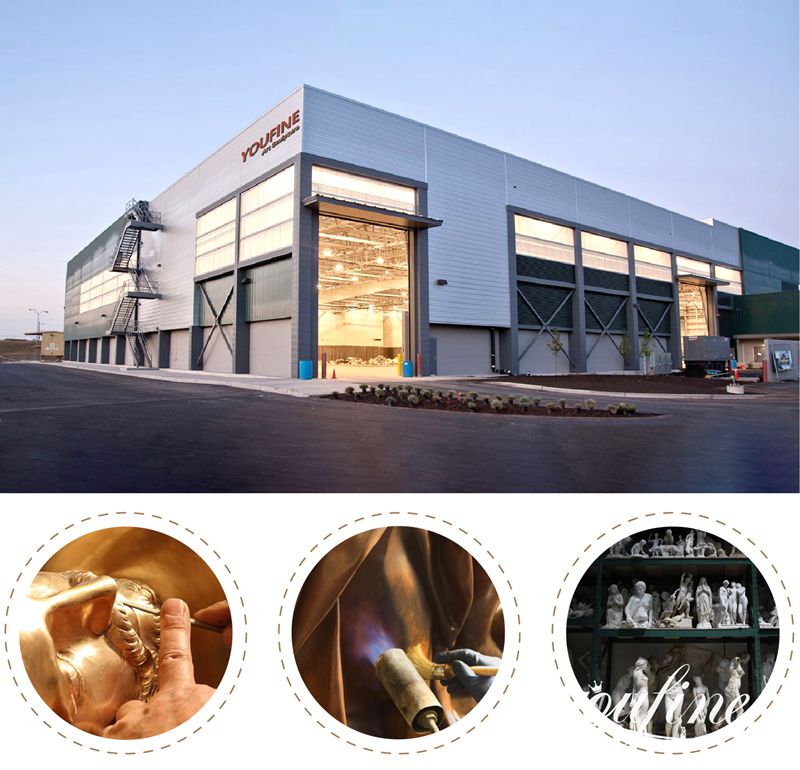 Of course, we would provide different installation solutions according to the actual situation of customers. YouFine is definitely your best choice. Our artists and sales consultants are sure to meet your needs. Please contact us today for the best price quote.