Kirin Statue Details:
This amazing bronze Kirin Statue is so delicate. Especially since there are many decorations on his body. You could see his head looks like a dragon's head. In addition, the shape of his body has the shape of a child deer. The tail is open like a cow's tail. All of these looks could be brought to life by our artists for you.
Legend of Kirin:
Like dragons and phoenixes, unicorns are virtual beasts created by people. And, they are endowed with beautiful images. The legendary unicorn is very gentle and kind, and would not harm living creatures. Even, the unicorn would not break even the grass and trees, which could be called a "beast of benevolence". Therefore, it is especially worshipped by the Hakka people.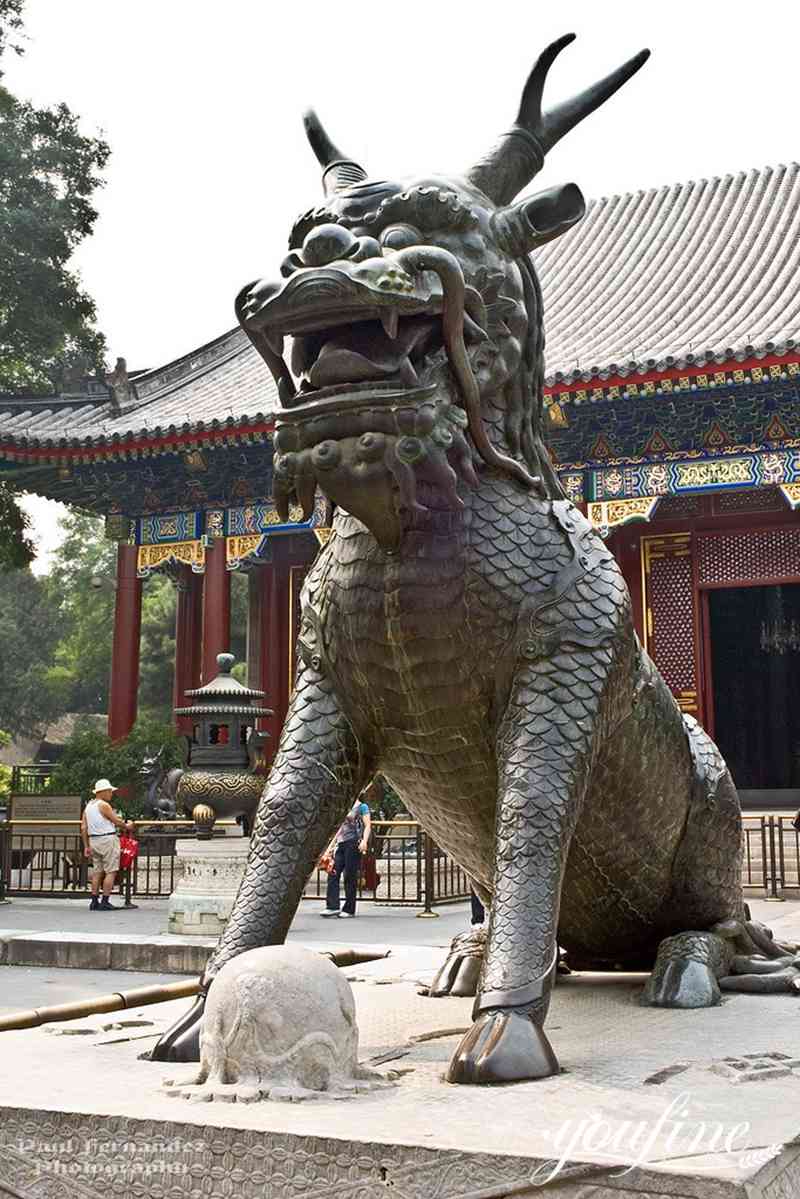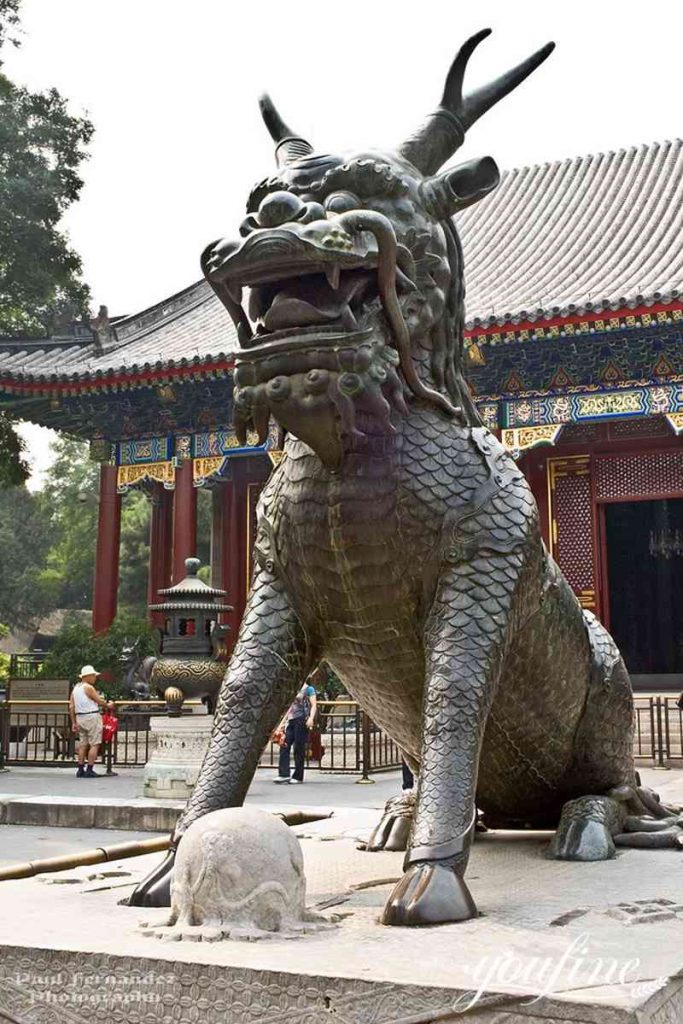 The unicorn is a mythical beast in ancient Chinese myths and legends. Legend has it that he is a descendant of Jianma, whose ancestor is Yinglong. In ancient China, the unicorn was used to symbolize auspiciousness, the male beast was the unicorn, and the female beast was the lin. They are said to live two thousand years.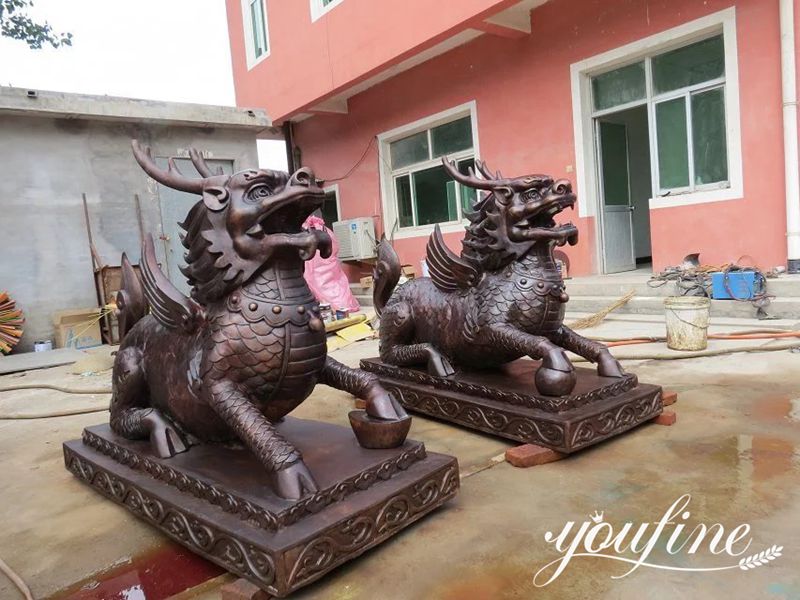 Chemical Natural Coloring Method:
Artists at the YouFine factory used chemical colorants to color the bronze kirin statue. This approach ensures that the color of our bronze monster hunter kirin statue becomes more and more natural over time. In particular, depending on the chemical combination, you would have bronze qilin kirin statues in different colors. Also, our artists could adjust the color you want for you. No doubt the color of your bronze jade kirin statue would be unique.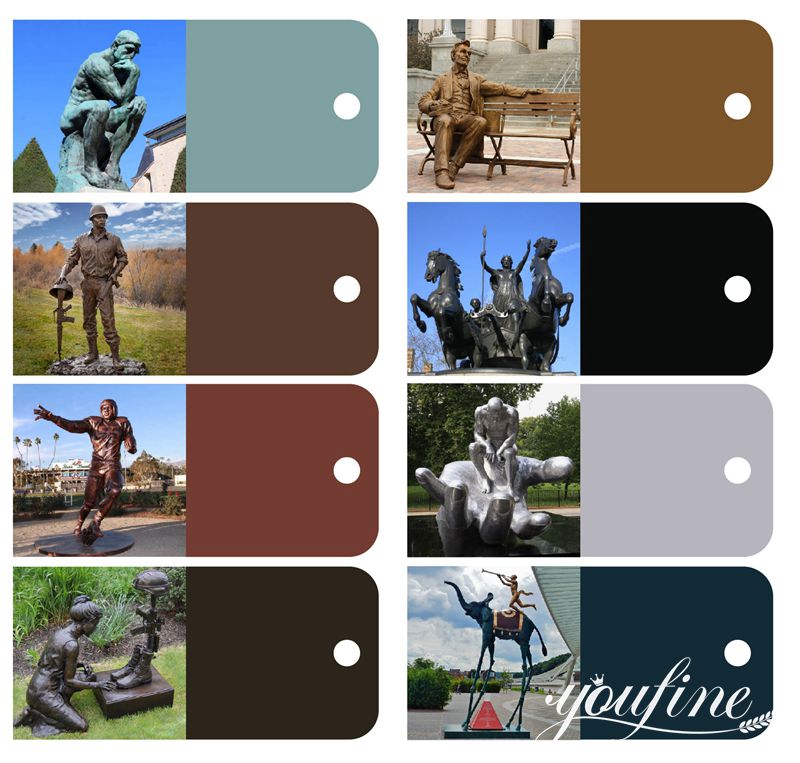 YouFine Professional Team:
YouFine Factory is a professional bronze animal sculpture foundry, we have a professional working team. First of all, we have professional designers, our designers could design the bronze Fengshui sculpture look you want for you. And, we could also provide you with clear design drawings. Second, we have experienced casting artists who have been casting bronze dragon horses for decades. Without a doubt, your bronze dragon-horse sculpture would be the most perfect animal sculpture. Of course, we also have a very responsible quality inspection department. Then, they strictly control the aesthetics and high quality of the sculptures. It could be seen from the above that choosing a YouFine factory is your wisest choice.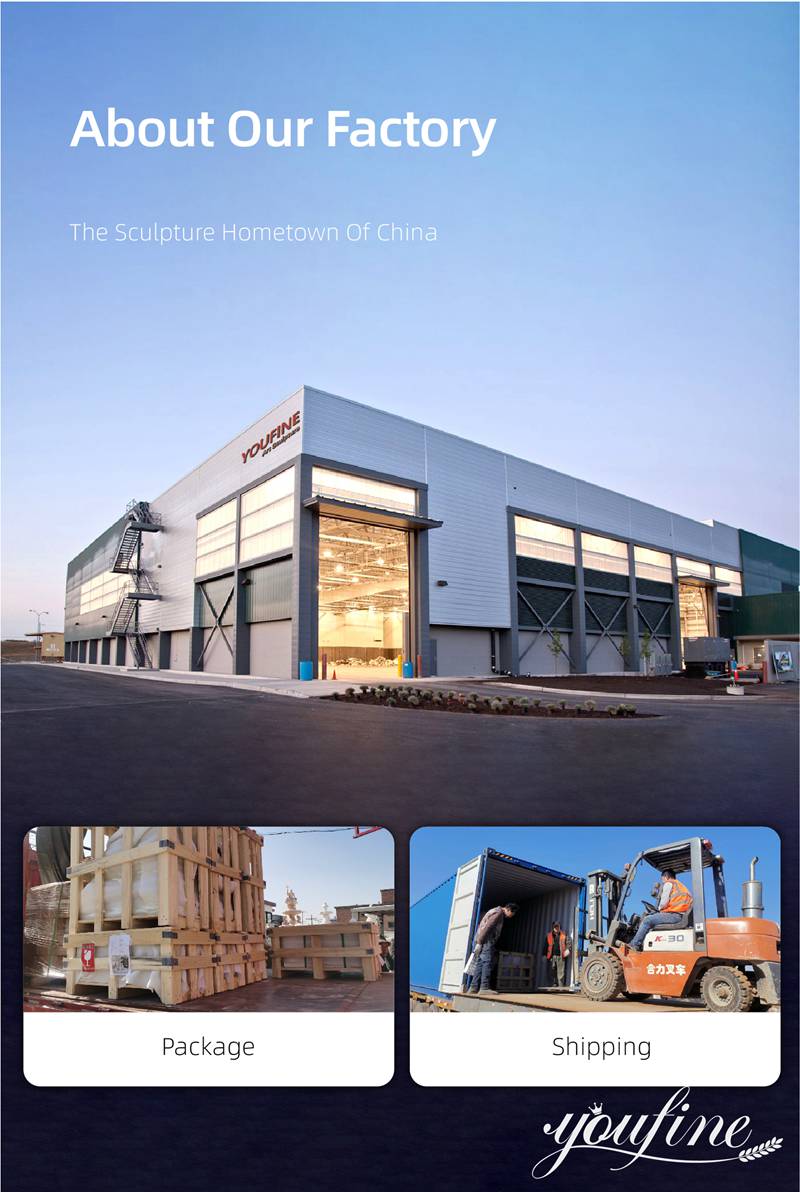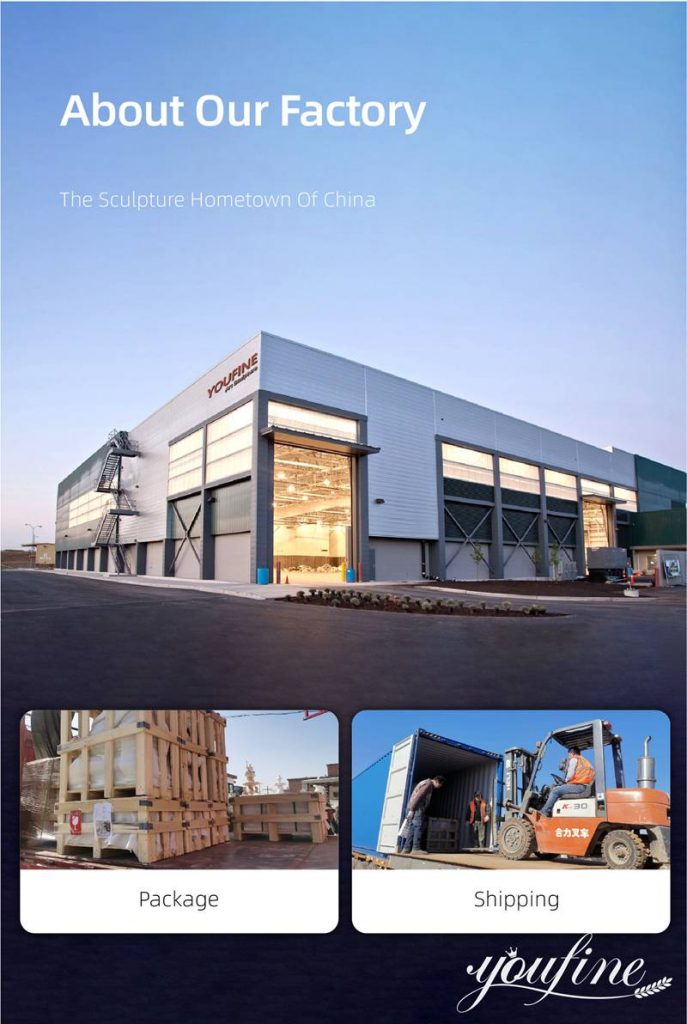 Please feel free to contact us if you like this bronze jade kirin statue. YouFine Factory has 40 years of experience casting bronze animal sculptures.