Guardian Dragon Sculpture:
All of our bronze animal sculptures are popular products of YouFine Sculpture. Our products are very popular in China and abroad. We have been making different sculptures since 1983 and many of our regular customers have bought sculptures from us many times over the years. Our sculptures are widely praise by our customers for their high quality and realistic appearance. Many customers like our bronze sculptures very much and give us good feedback.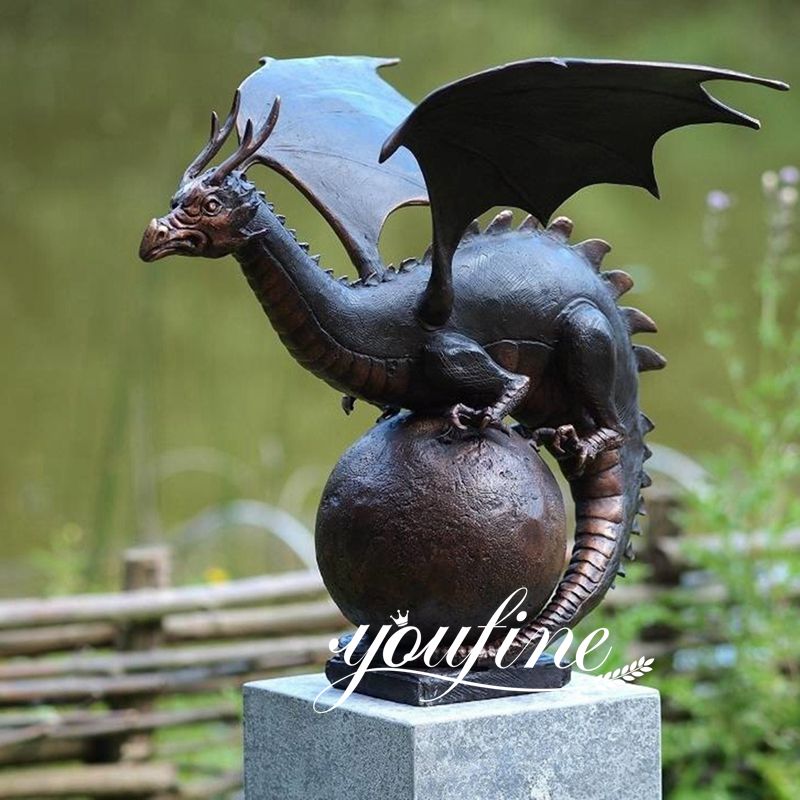 This classical western bronze dragon statue made using the traditional "lost wax method" and we have experienced bronze sculptors to ensure a high degree of reproduction of every detail of the western dragon. We have already made this classical western bronze dragon statue for one of our clients, so we have a clay model of this size. If you just like this size of statue, we will make it quickly. Of course, if you need a larger size, we can also make a custom one for you.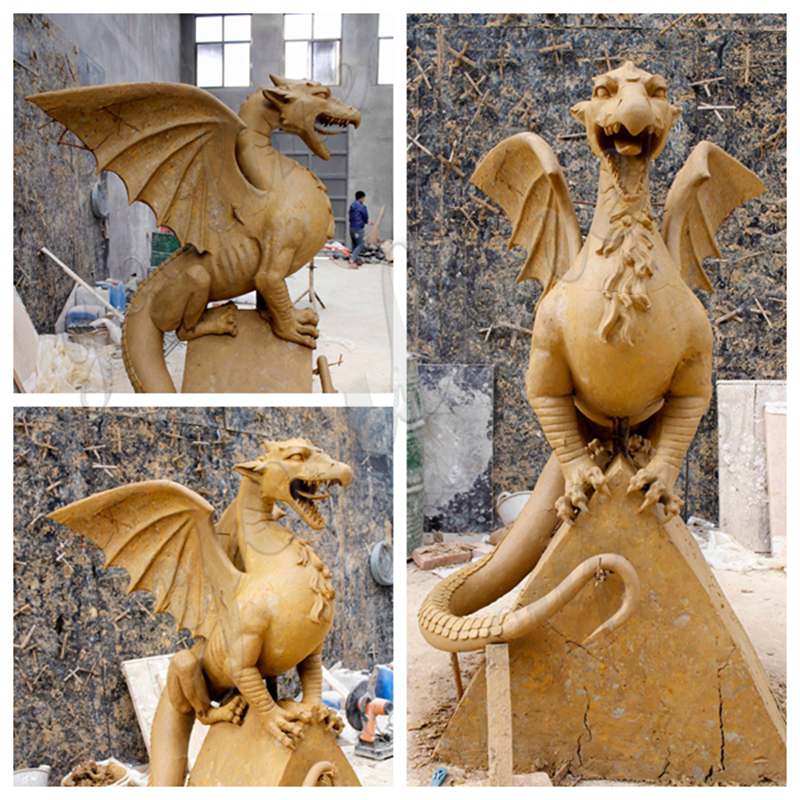 The process of making Guardian Dragon Sculpture:
Step 1: Our professional clay sculptor first makes a 1:1 clay model according to the confirmed drawing.
Step 2: The surface of the clay mold is coate with a flexible gel or rubber-like material and stabilized by several plaster sets.
Step 3: Once you get the mold, pour wax water on it and let it take shape. (Large sculptures are hollow).
Step 4: The complete wax structure is then place in another mold or shell and heated until the wax is use up and all the water has been removed.
Step 5. The molten bronze is then quickly filling.
Step 6. After final polishing, some control over the color and surface can be applied.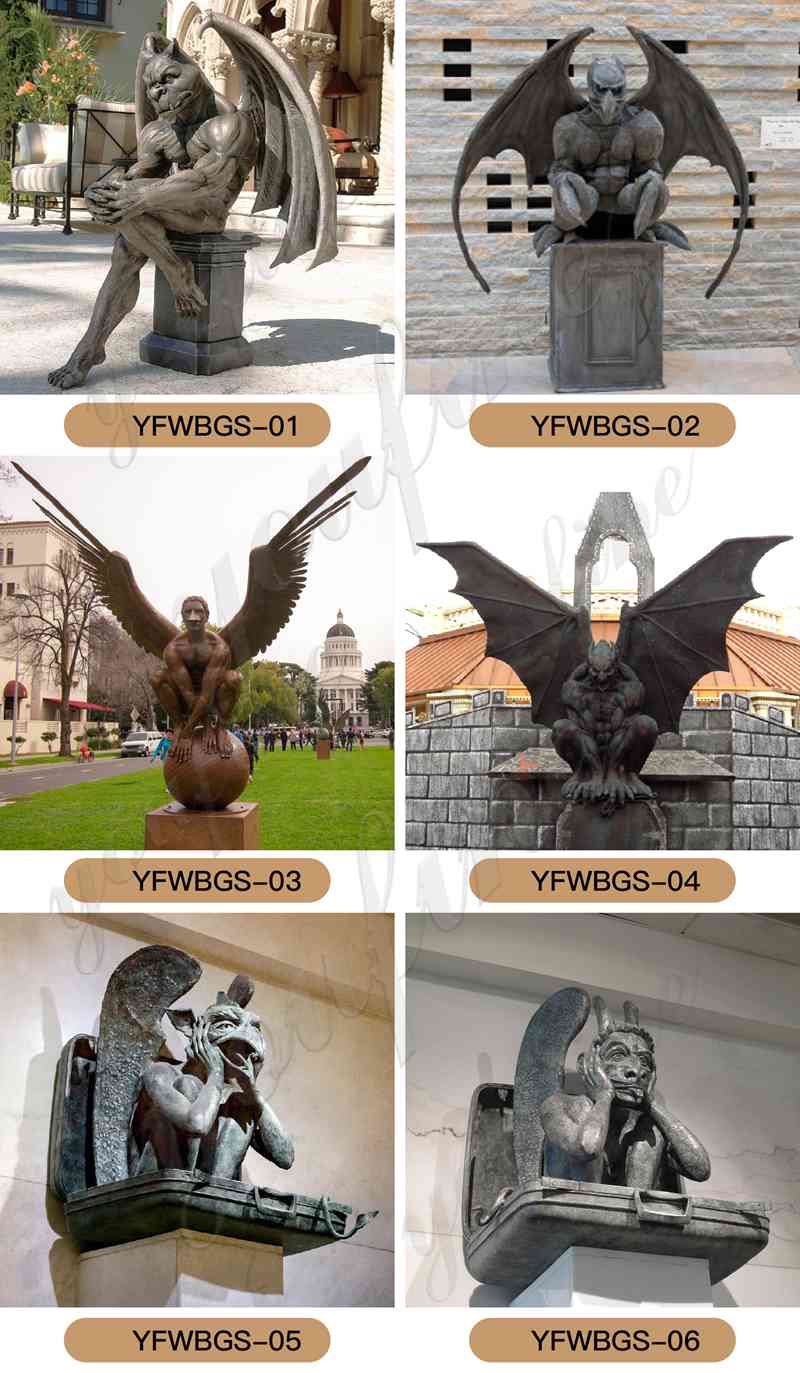 Perfect service system :
We want your shopping experience on our website to be as pleasant as possible. Therefore, we provide free online consultation services all day long. If our staff does not reply to your message in time, you can leave a message on our website. Our staff will send you an email as soon as they see it. If you see a sculpture you like, please don't hesitate to doubt the quality of our products. All of our sculptures are handmade by experienced sculptors.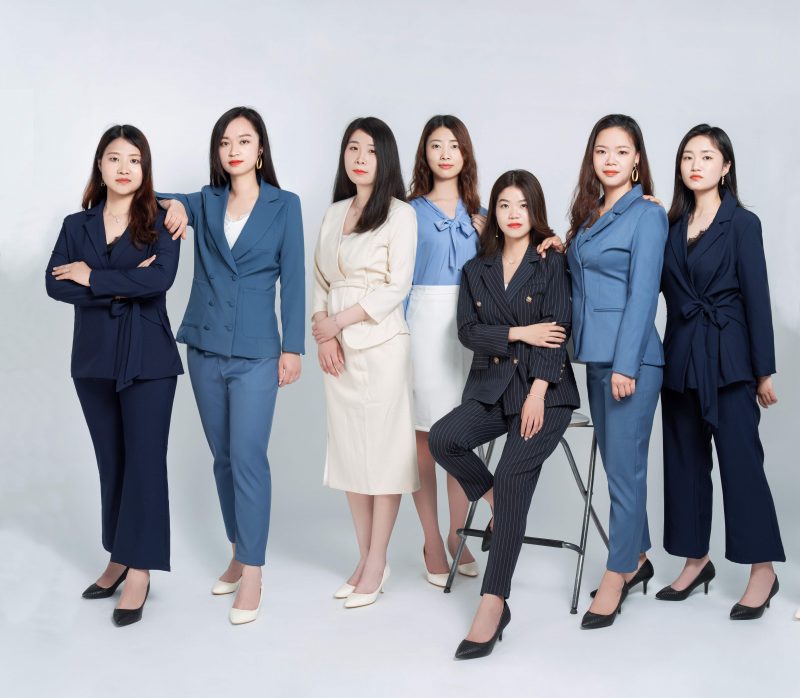 YouFine Sculpture has over 40 years of experience in bronze sculpture, we can provide you with the best quality western bronze dragon statue and the best service. Please contact us for further business discussion at your convenience, we are waiting for your information.