Gargoyle Statue Introduction:
We could clearly see that this huge bronze outdoor gargoyle statue is very scary. In addition, the overall shape of the statue is very attractive. Our artists have brought the gargoyle's terrifying face to life. Moreover, the body of this gargoyle is full of muscles and the overall shape is very strong. Our artists also played at their best. Obviously, this gargoyle could be the protector of the house. Of course, it would be more appropriate to put it in the forest.
There are Already Beautiful Clay Models:
As we all know, a beautifully made clay model could ensure the authenticity of the bronze animal statue. Especially our artists who started learning the clay model of animal sculpture at a very young age. As a result, they could 100% capture the details of the gargoyle's facial expressions and eyes to life. You could clearly see that this bronze dragon garden statue is so realistic.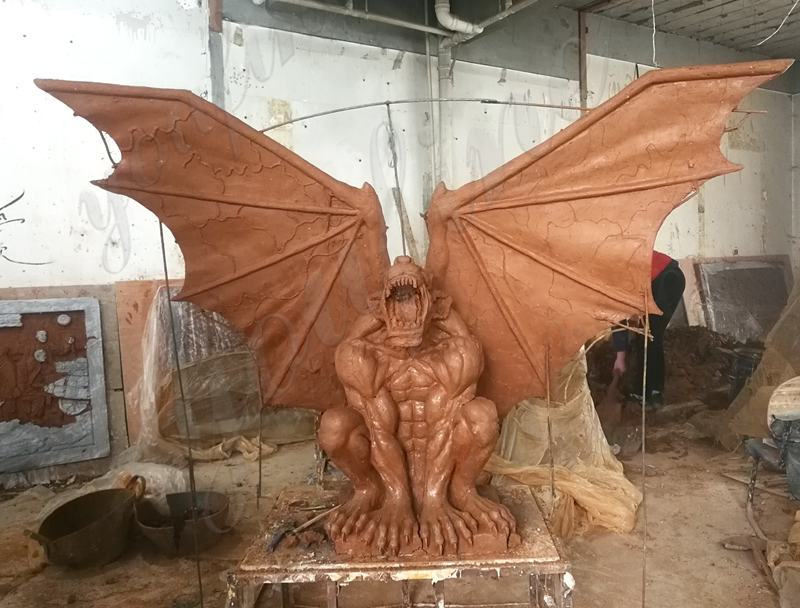 Using the Conventional Lost Wax Method:
YouFine uses the traditional lost wax method to create a gargoyle. Especially our artists are talented in making animal and monster carvings. In addition, our artist uses a silica sol process for casting. So, in an outdoor setting, these statues do not appear as white specks. If the sculpture has white spots, it would shatter. Obviously, this phenomenon would not only shorten the service life of the sculpture but also cause certain damage to the beauty of the sculpture. Of course, such low-quality statues don't appear on YouFine.
YouFine Safe Package:
YouFine's factory has been exporting bronze animal sculptures for over forty years. We have rich experience in exporting. Plus, our packaging is safe. First, we wrapped the entire statue in soft foam. Second, on the outside of the statue, we used a 3cm long wooden box to hold the statue in place. Finally, we also added soft foam between the engraving and the contact surface of the wooden crate. You would undoubtedly get a life-size dragon gargoyle statue.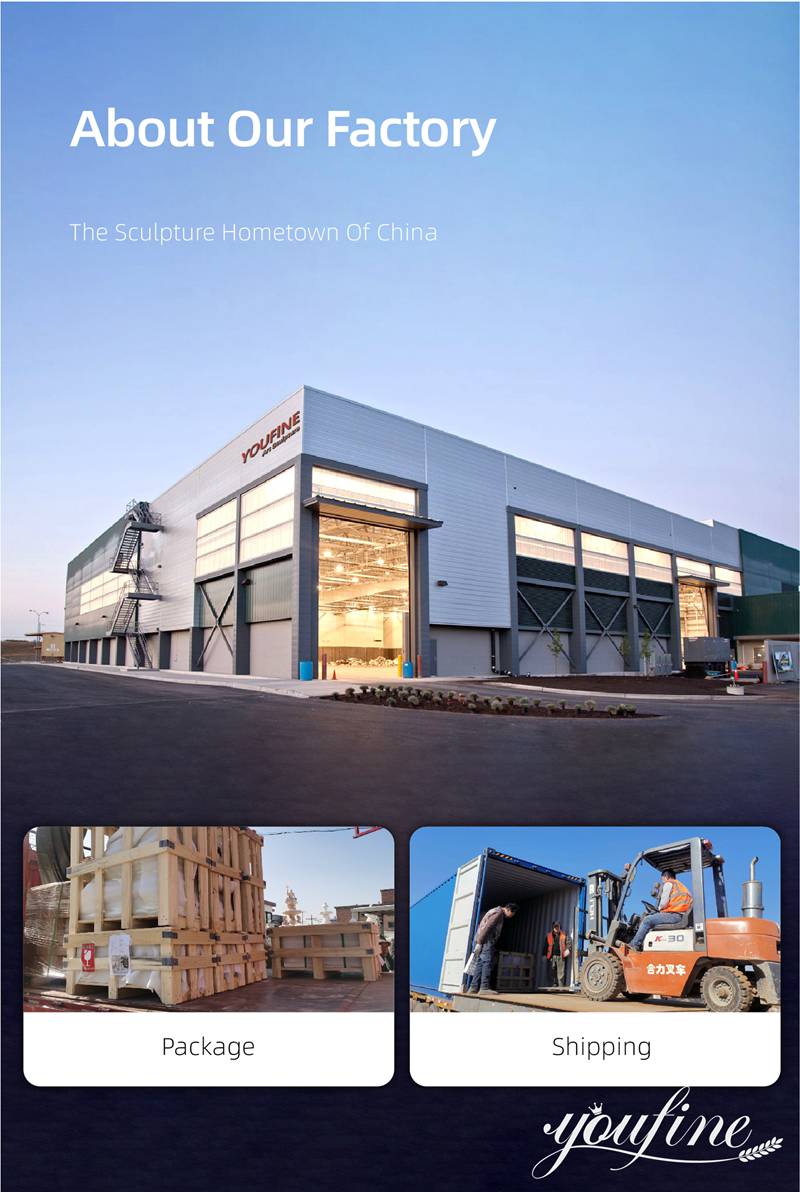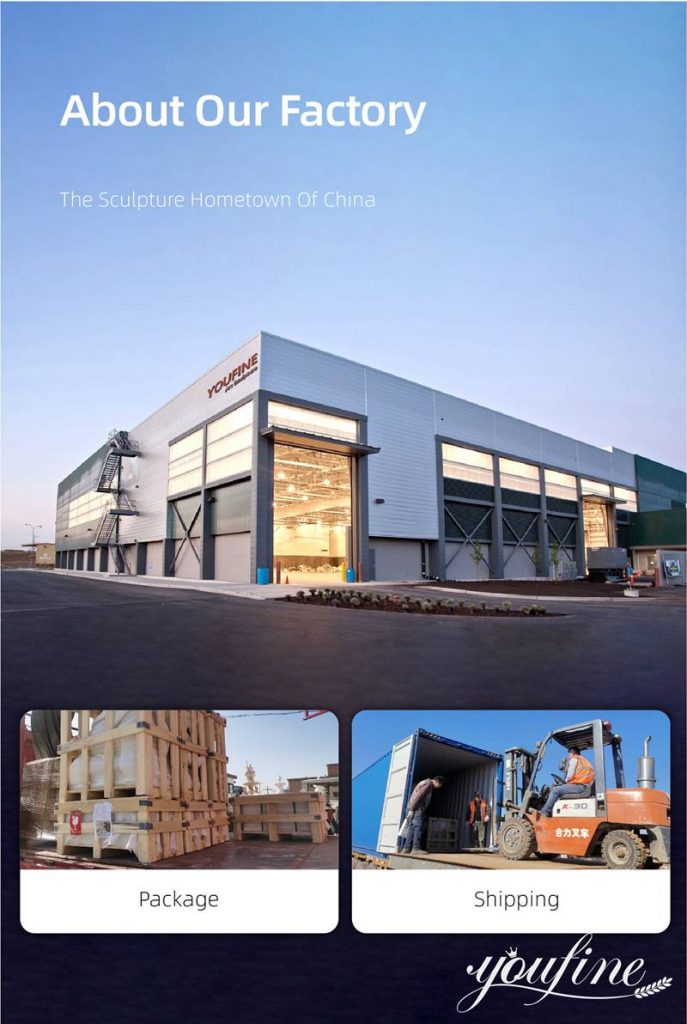 If you are looking for a good guardian sculpture for your house, then this gargoyle sculpture would be the best choice for you. Please contact YouFine today for the best quote.