Details of Bronze Garden Statues:
These exquisite bronze garden statues are for sale. Our animal sculptures closely match the image of a real camel. Of course, when this sculpture is placed in a tourist attraction, it would attract many tourists to visit and take pictures with the statue. The most impressive thing about this camel statue is its posture. YouFine could cast a realistic garden camel statue. Of course, our artists could cast it very beautifully.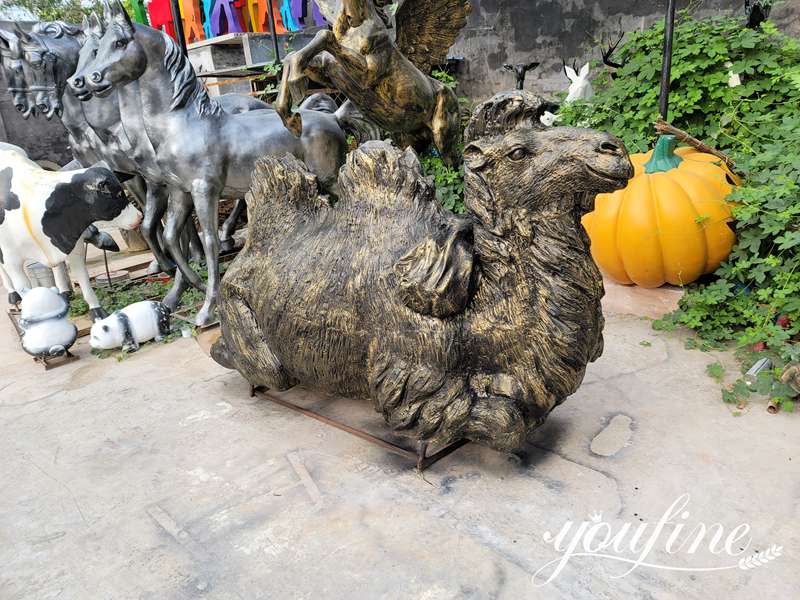 Skilled Casting Process:
Lost wax is the traditional method of making bronze garden statues. First, our artist makes a 1:1 clay model based on the original image. And, our artists pay attention to every detail. We made it exactly the same as the original statue. Next, the artist casts the clay model into a plaster or silicone model. Then, pour the melted paraffin into the plaster or silicone model, after that, after the paraffin cools, it becomes a wax model, and our professionals would fix the details of the wax model according to the original design. In this way, the details of the large camel statue are very similar to real animals.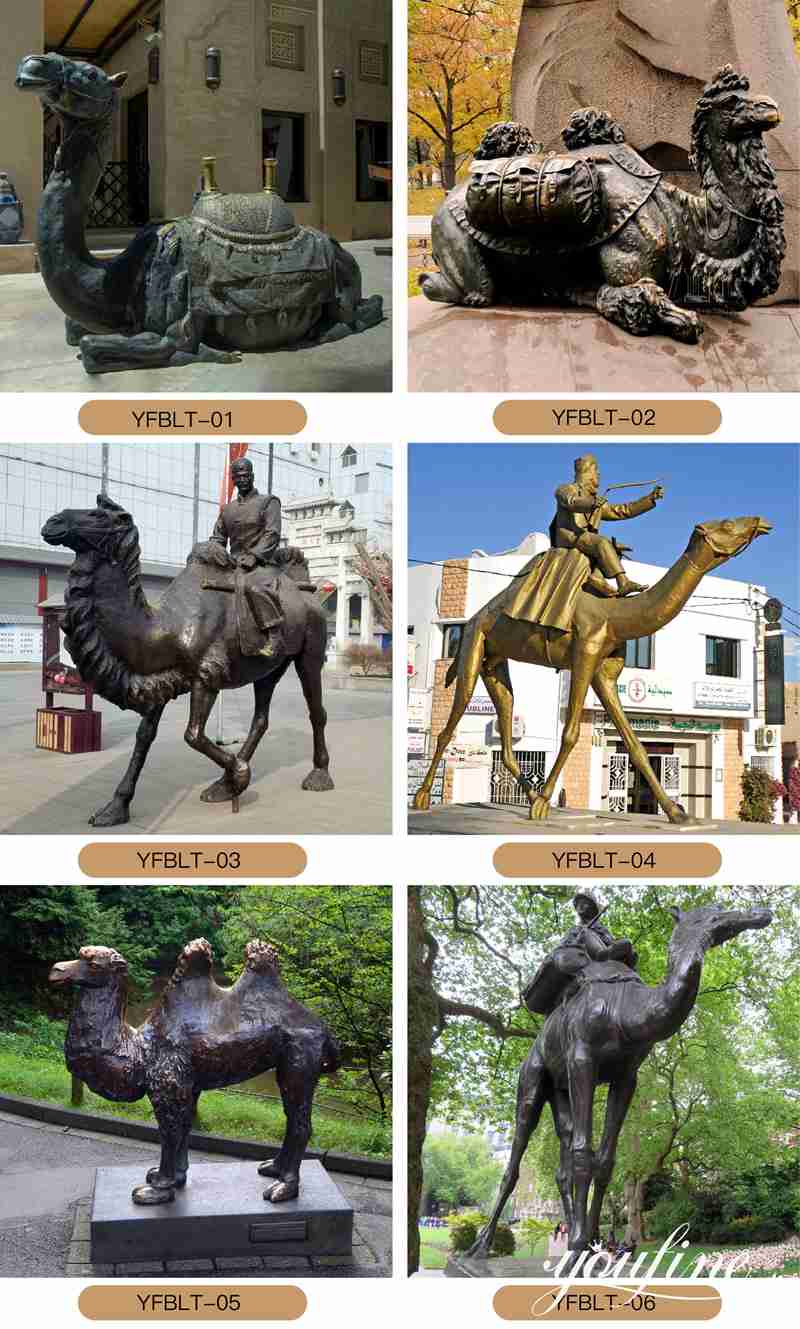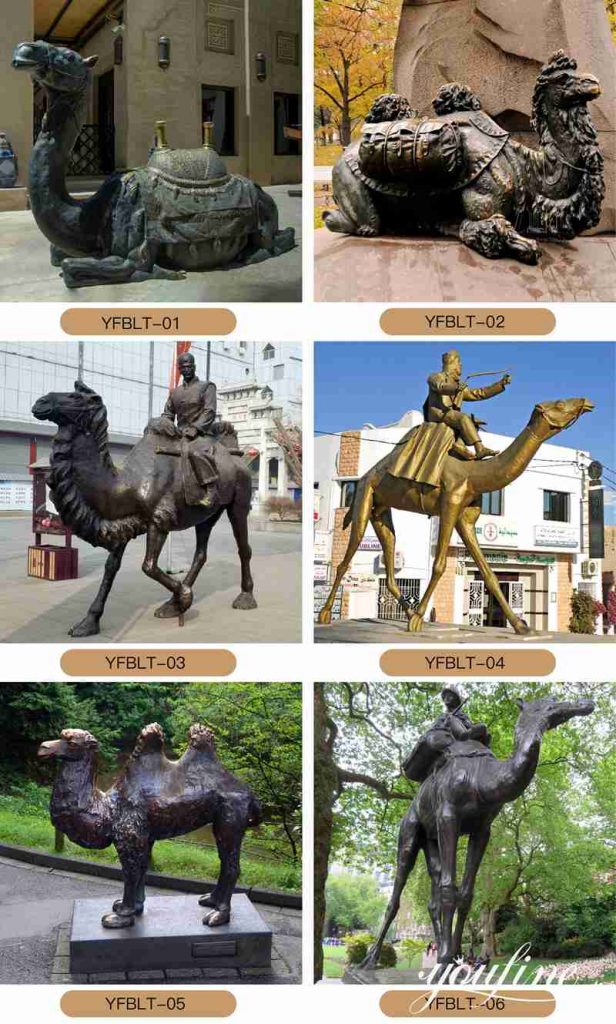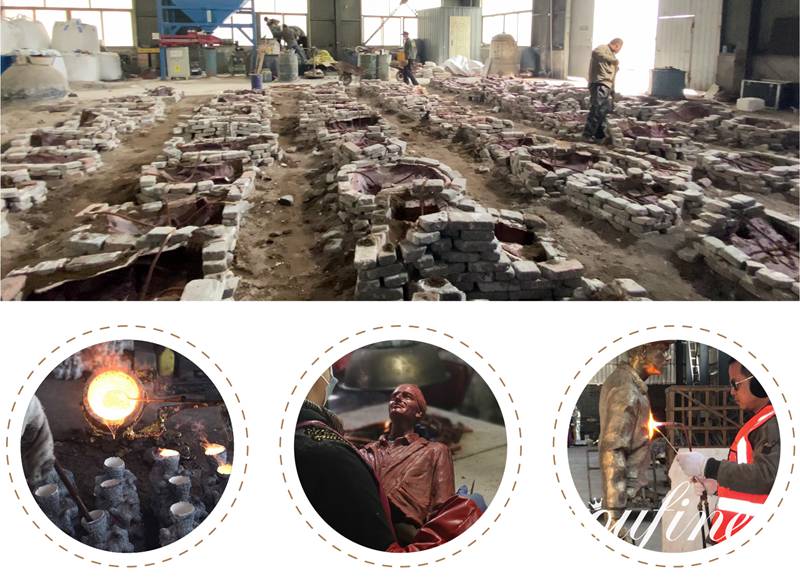 Could You put a Bronze Statue Outside?
The bronze sculpture is used and appreciated in an outdoor setting. Therefore, people could maintain their original appearance as long as they are maintained regularly. Maintenance of bronze is simple and basic. Cast bronze garden sculptures at YouFine Art would definitely satisfy you. We use high-quality bronze raw materials. So your large bronze garden statues are much easier to maintain their aesthetics. And, our artists also rust-proof the sculptures. Well, these antique bronze garden statues could withstand the wind and rain.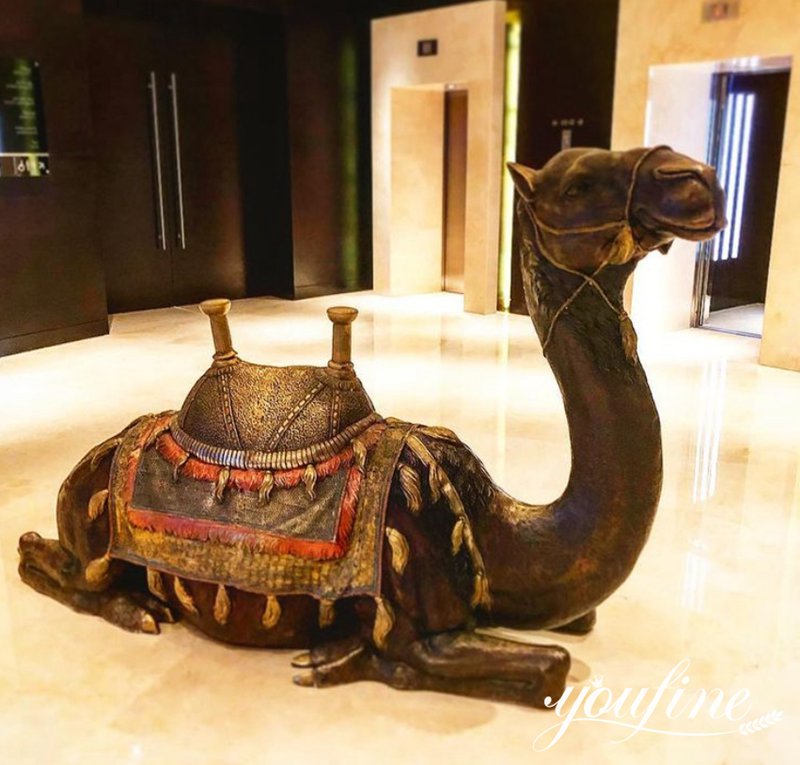 Are Bronze Statues a Good Investment?
 The bronze camel sculpture is an excellent investment. Because they require minimal care and maintenance while surviving for hundreds of years. This means your bronze artwork is almost guaranteed to last you a lifetime. And you could pass it on from generation to generation. YouFine Art has numerous antique bronze garden statues for sale. We could definitely meet your needs, and ours is a direct factory. Without a doubt, our prices are even better. Then, you would get a cost-effective camel statue.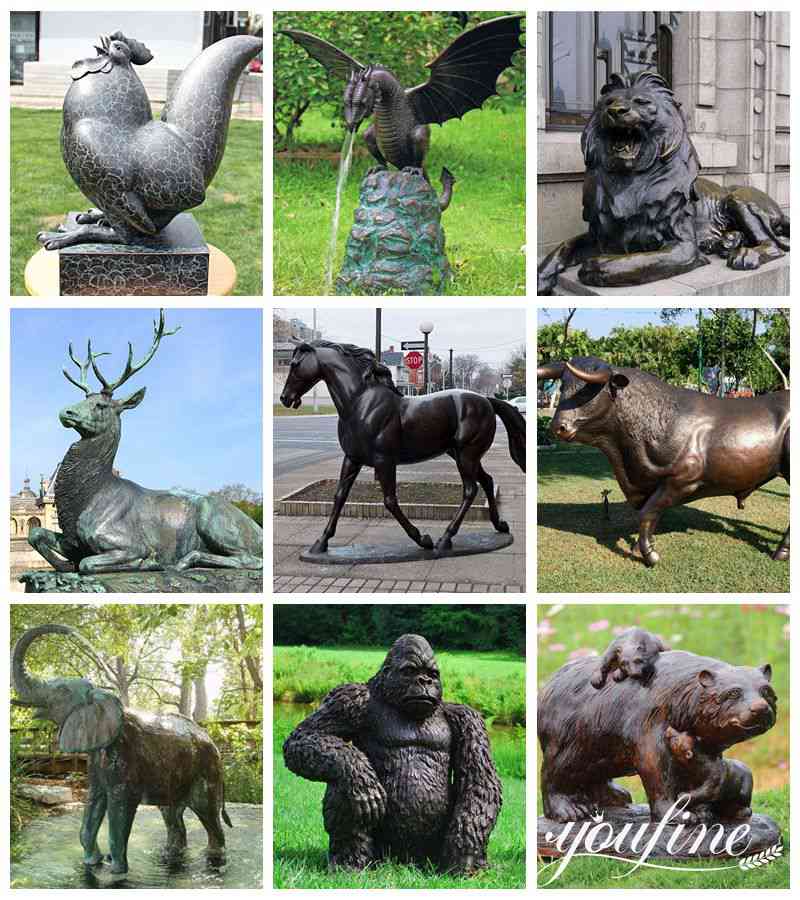 How to Protect the Bronze Statue Outside?
 For the long-term protection of our one-of-a-kind outdoor bronze statues. We recommend waxing twice a year. First, you could use paste wax. Well, the wax restores the patina and makes the sculpture look as good as it did the day it was installed. Buying bronze garden statues at YouFine Art is easier to protect. Because we use the traditional lost wax method. This method ensures that there are no white spots on the surface of the sculpture. Therefore, the sculpture would not crack so the sculpture could not be used.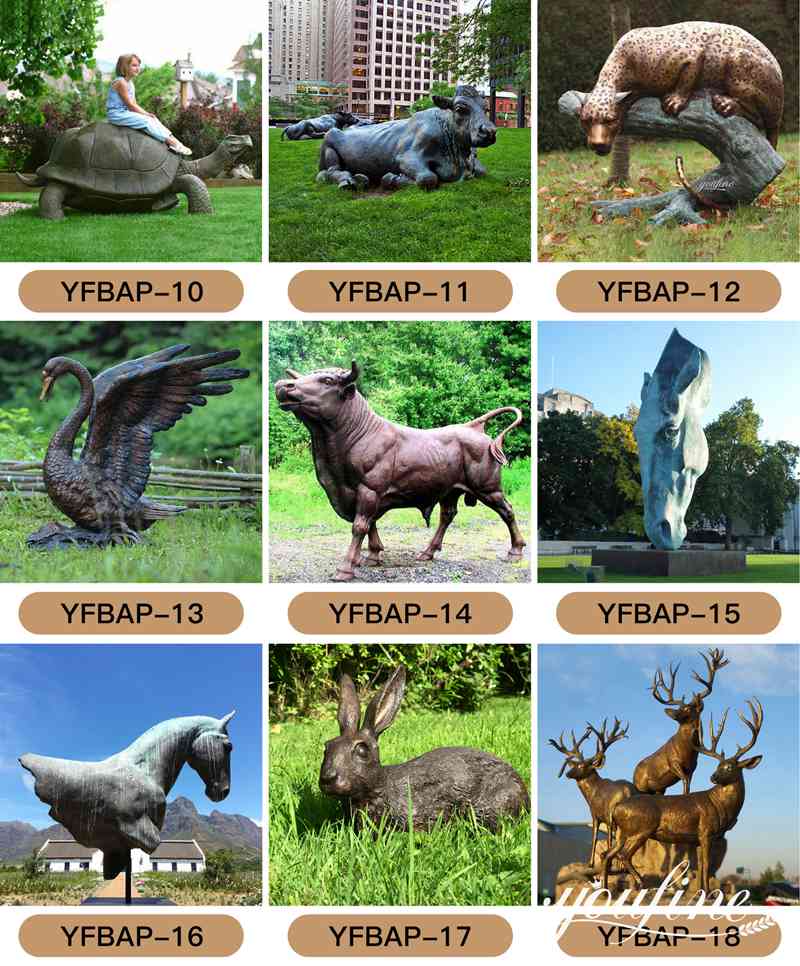 YouFine Art has 39 years of bronze casting experience. Our antique bronze garden statues would be your best choice. Please feel free to contact us for a more favorable price.