Large Camel Statue Description:
This exquisite and elegant bronze large camel statue is durable in quality. Therefore, these sculptures could as decorations for various occasions and are also ideal for gifts. These wonderful large camel statues have different shapes. YouFine artist casts the shape of a camel very beautifully. And people could sit and play on the moose sculpture. When you have this sculpture in your garden, the camel statue would definitely get attention.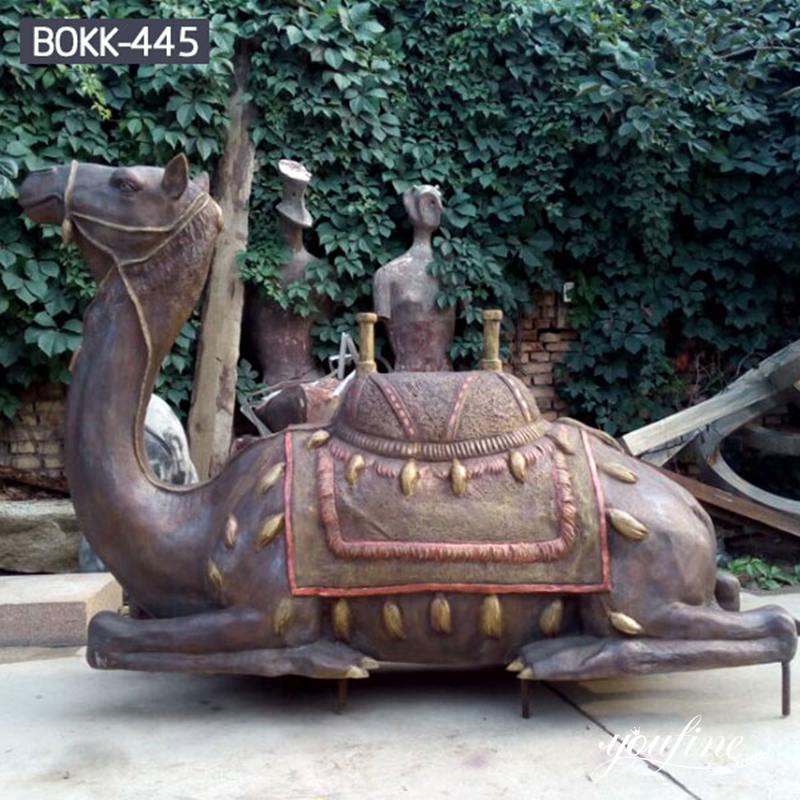 Use High-Quality Raw Materials:
The YouFine large camel statue uses pure high-quality materials. And our sculpture contains a very high copper content. Therefore, these bronze camel sculptures are durable in nature and have higher sustainability. YouFine animal sculptures are designed with advanced man-made molds, and the shapes are very lifelike. Especially the color of our sculptures is very natural and lasts a long time.

Reasons for Choosing YouFine:
YouFine provides charming large camel statues in various shapes, sizes, and colors. We accept customization to meet your needs. The YouFine large camel statue has many qualities such as temperature resistance and dust resistance. Therefore, it could be adapted to any type of decoration place. Of course, we have many kinds of big camel statue clay models, so we could cast a beautiful life-size camel drop for you in a short time.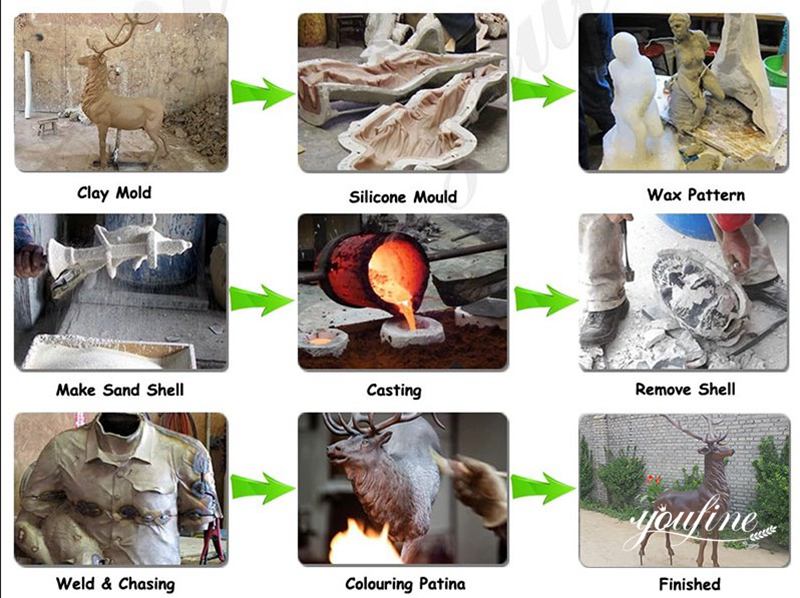 Why Do People Like Camel Sculptures?
Camels are animals that live in the desert. The unique body structure of the camel enables it to survive in the desert. Therefore, they are rarely seen in our daily lives. They are symbols of peace and good fortune. Camels are also an important part of Islamic culture. We have cast many bronze camels for Dubai customers. And our life-size camel statue has been well received by customers.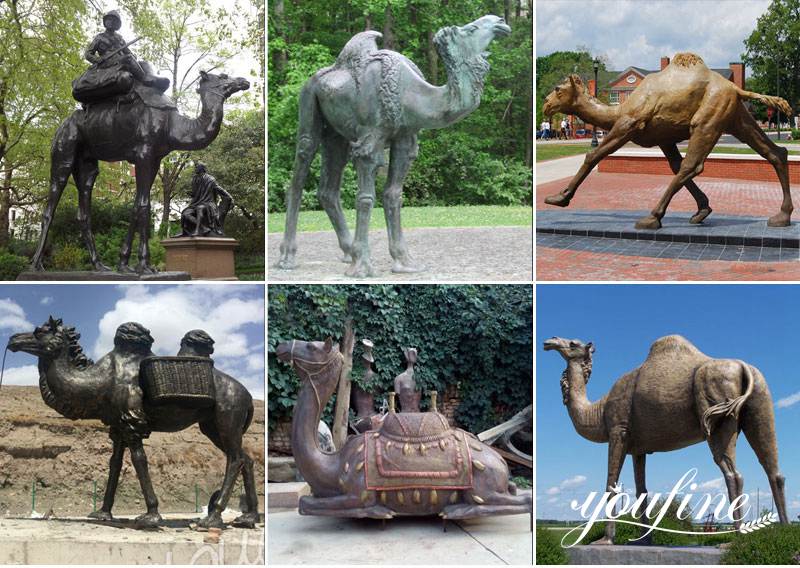 In general, camel sculpture could inspire people to persevere and move forward courageously, just like a camel. The YouFine camel decorative sculpture is a mascot and would bring you more good luck. If you like this sculpture please contact us immediately.