Bronze Giraffe Statue Details:
What a beautiful and magnificent bronze giraffe statue design, this sculpture is made of bronze material. Do you want to have this large sculpture design? YouFine believed that no matter where you would put it, the statue would definitely attract people's attention. So contact us quickly to get the large bronze statue.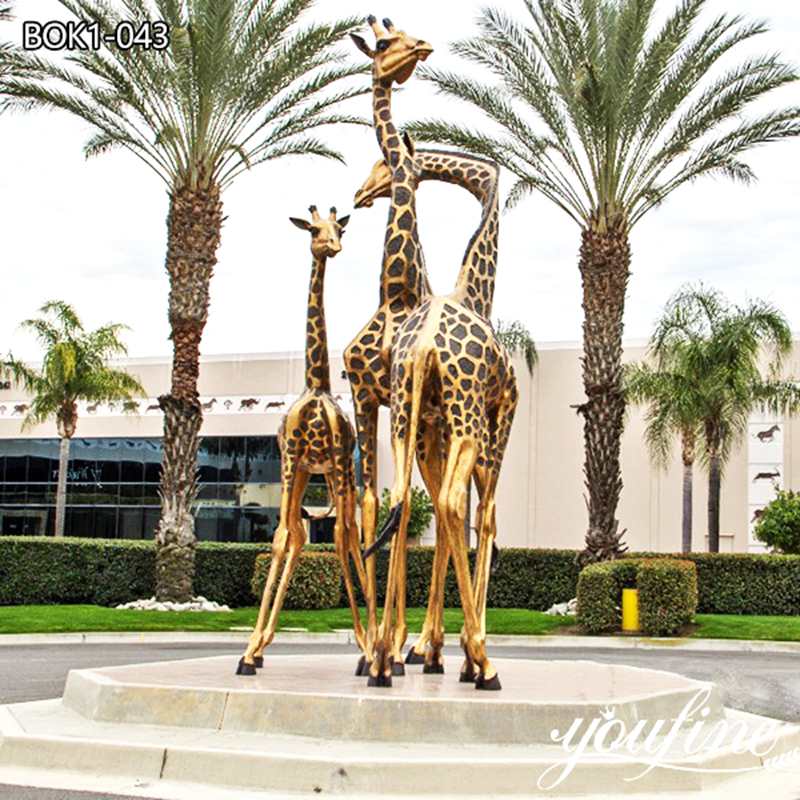 Very Vivid Giraffe's Skin:
This bronze animal statue is very nice artwork, you could see the giraffe statue is very vivid, and you could see the bones, contours, and spots in from the outer surface of the giraffe's skin. This would not only describe the simple understanding of the unique beauty of the bronze giraffe statue but also leave us with some mystery. If you choose the deer sculpture, we have the model already and you could save the model fee.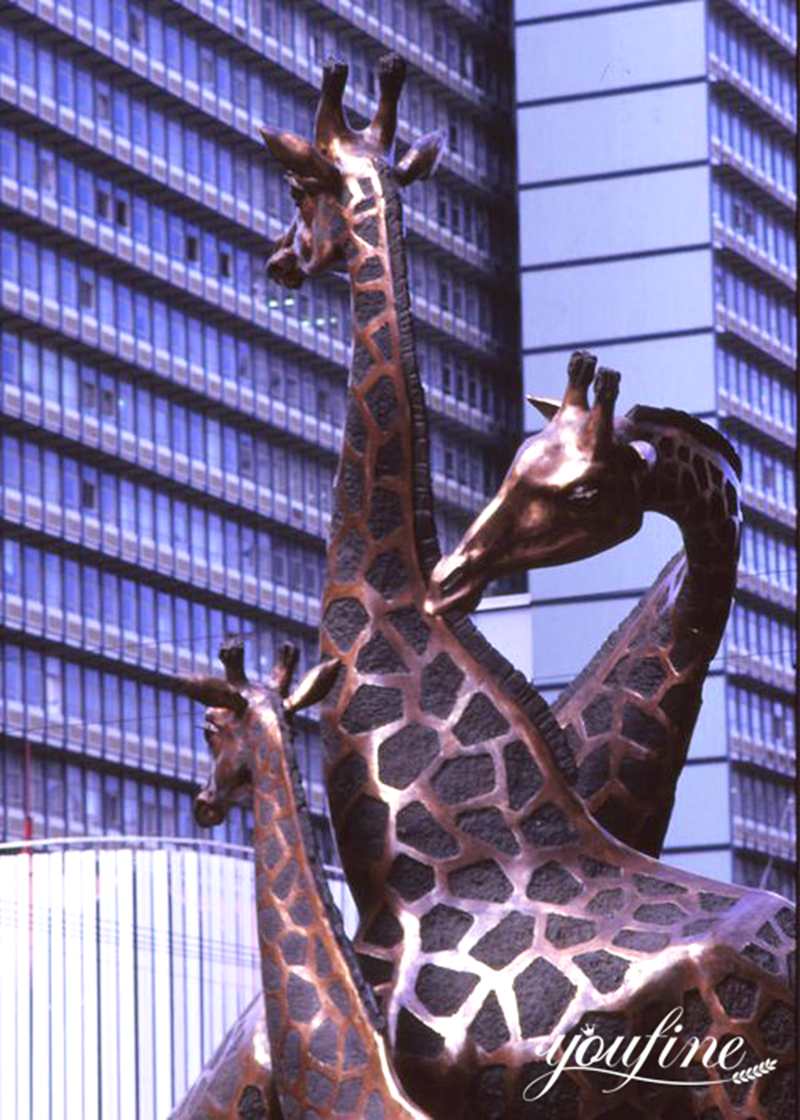 YouFine Bronze Statue Advantage:
YouFine has a team that only does animal sculpture and they study the real giraffe a lot and some of our masters go to the zoo many times in order to make a good shape of the clay model of the giraffe. And firstly we make the leg a little long and the belly of the bronze giraffe looks a little slim after we finish and then we fix the belly, neck, and legs, etc. YouFine pays attention to the bones, contours, and the spots in from the outer surface of the giraffe's skin, again and again, so that that is why we could make the statue so attractive. And YouFine could not only make the bronze giraffe statue, but we could also make many other animals, like deer, elephants, and bulls, etc…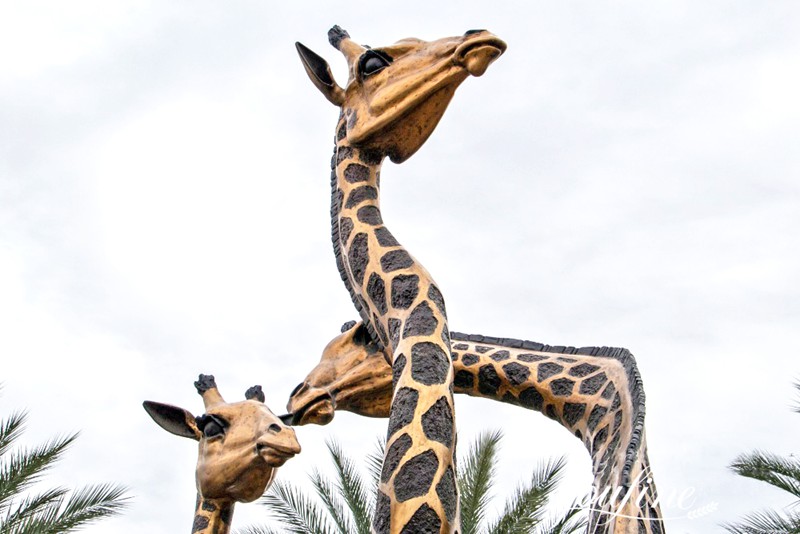 YouFine believes that this bronze statue placed there would be very shocking. And you could get the set of statues to your own garden if your garden is not big and you could also get or more pieces according to your request.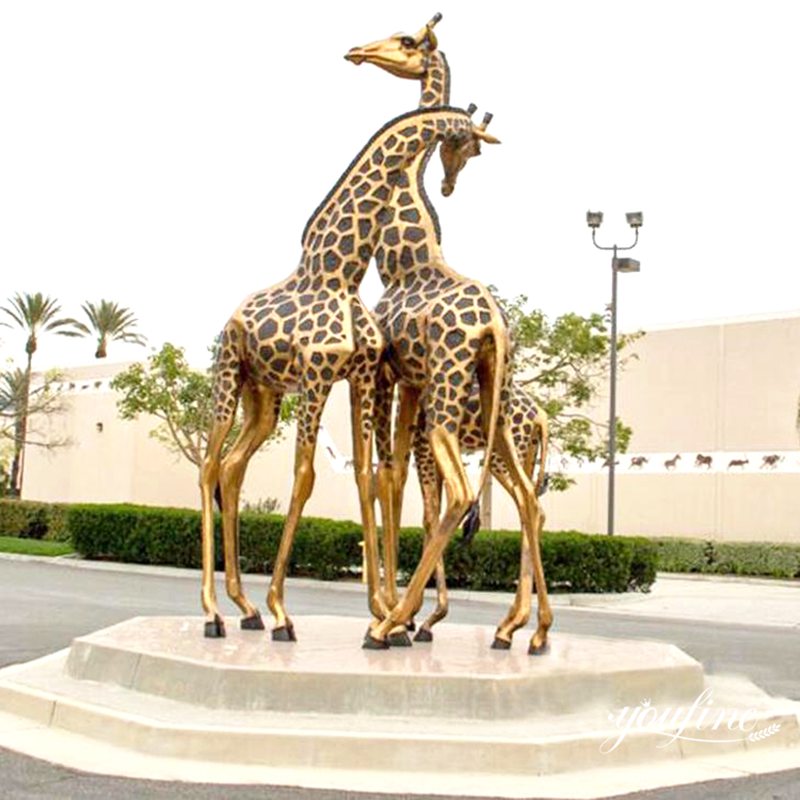 Client Good Feedback:
YouFine factory makes other animal statues of different designs for customers all year round. And our customers are very satisfied with our status. The below feedback from our client who installed the statue in the park. The client Andy mentioned that" The statue family is very amazing. Now that I have seen your quality I think I can move forward to another container"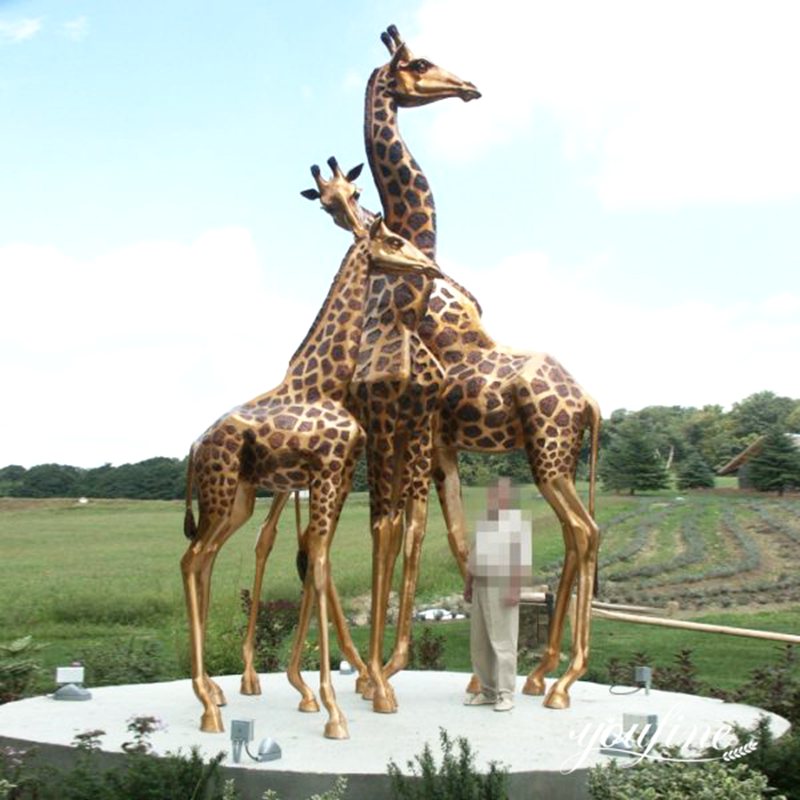 If you are interested in making the bronze statue, Please feel free to contact us. As a professional bronze sculpture supplier, YouFine is worth your choice.