Description of Metal Wolf Statue:
Wolves are not common in our lives, and most people could not get close to them because they would attack people. As a result, more and more life-size metal wolf statues appeared in our field of vision. YouFine two wolves are depicted standing on a stone, looking back into the distance. Their eyes are so sharp, and what's more interesting is that they are moving forward, with a wolf paw hooked back slightly. They are a great decoration for your garden.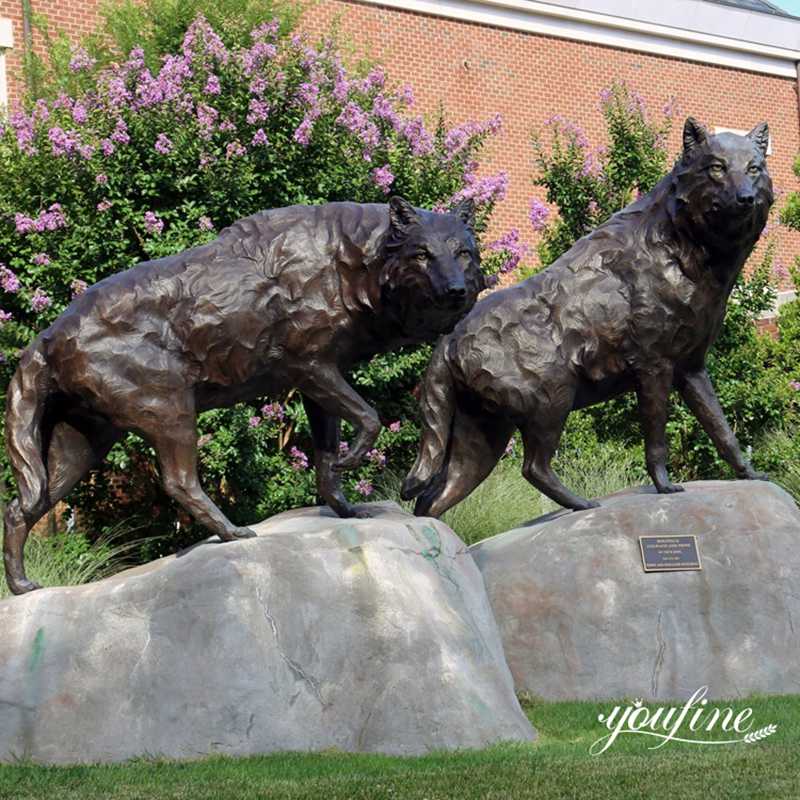 Alert And Suspicious Character:
We all know that wolves are good at running, and their endurance is very long. They are social animals and often chase their prey together. In modern life, they inhabit forests, deserts, mountains, grasslands, and other places. And wolves are nocturnal, and we rarely see real wolves. They have a keen sense of smell and good hearing. What's more interesting is that their personality is very alert and suspicious. Sometimes we would meet some people who are alert by nature. This must arouse your curiosity.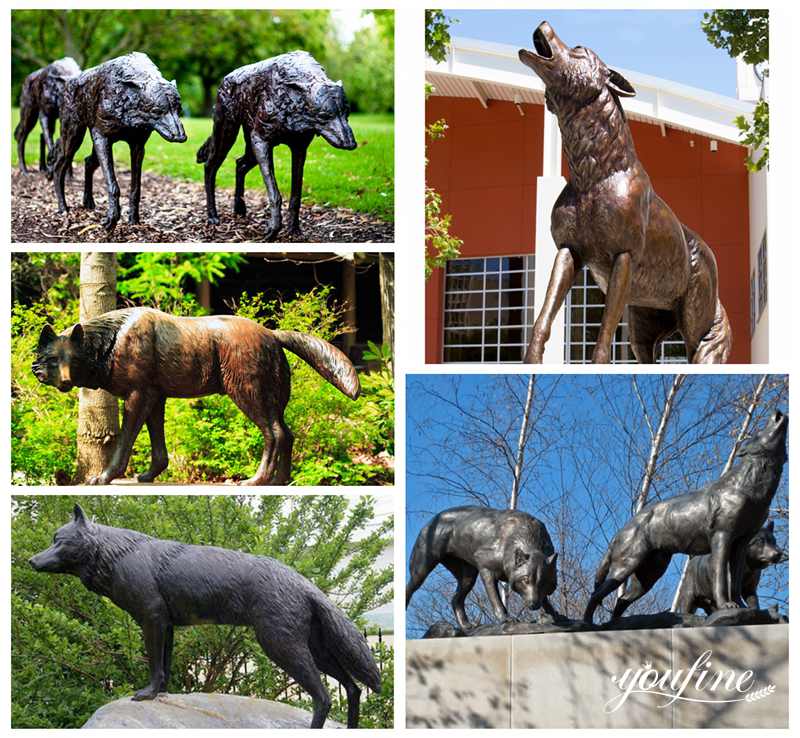 YouFine Uses The Traditional Lost Wax Method:
YouFine metal wolf statue is very realistic. We are a professional animal sculpture foundry. Our animal sculptures sell well all over the world and are loved by many customers. Our artists use the traditional lost wax method, which has been around for thousands of years. Moreover, our artists have made improvements to this method, and we use silica sol technology in this process. Therefore, our wolf sculpture could maintain its beauty after a long time.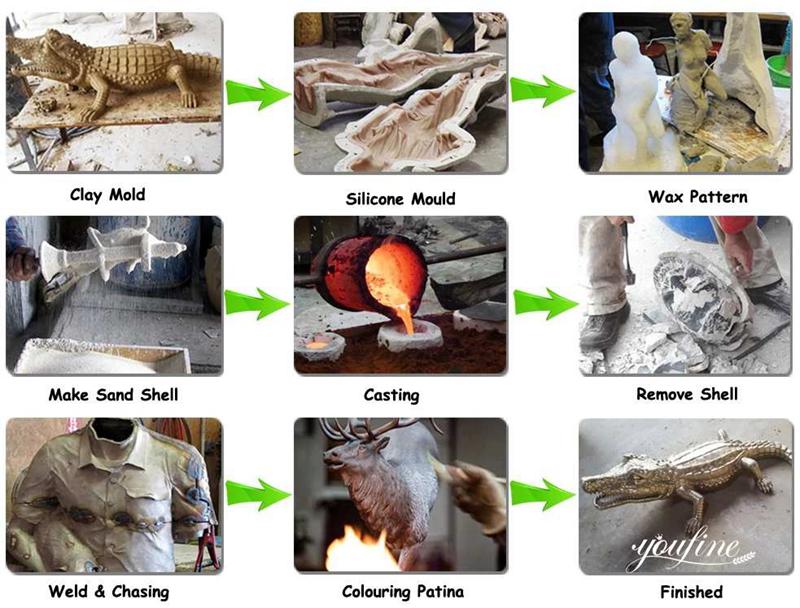 In order to survive, humans need to eliminate things that pose a major threat to themselves. At the same time, in the battle between man and wolf. Some ethnic groups have gradually discovered some of the advantages of wolves, and regard wolves as their ancestors and patron saints. Many bronze statues of wolves have always been admired by people.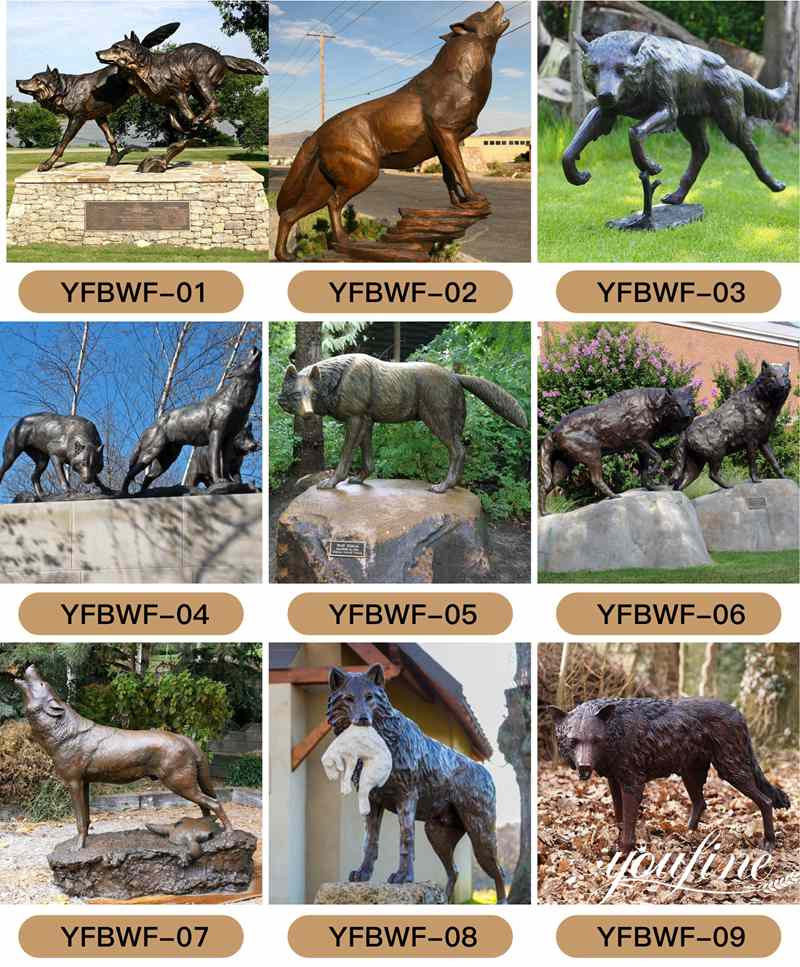 If you like this wolf sculpture then please contact us immediately. We also have many wolf bronze statues for you to choose from.