Giant Prawn Details:
This giant prawn was cast for our client's seafood restaurant. We designed and cast this prawn sculpture for our client. You could clearly see that the appearance of this bronze animal sculpture is very beautiful. Especially the shape of the back of the shrimp is also very real. Of course, if you have special requirements, we could also meet your needs.
Using the Traditional Lost Wax Method:
The artists at YouFine cast your bronze giant prawn using the traditional lost wax method. And, our artists are experienced. They could bring the prawn sculptures to life. And, in the casting process, we use silica sol technology. So there are no white spots on the surface of our sculptures. Then, after a long time, the surface of our prawns would not crack. As a result, your prawn sculpture is stronger. Also, these have a longer lifespan.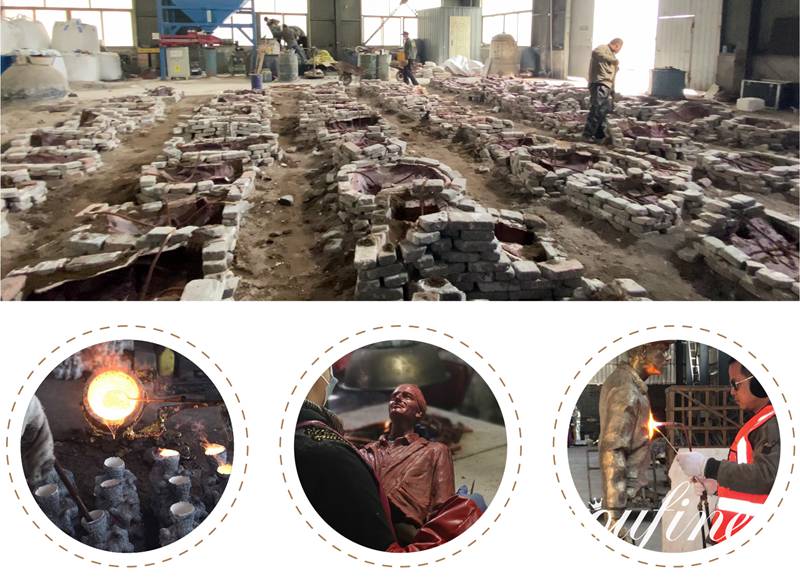 Chemical Coloring Method:
We have professional coloring artists. They used chemical coloring to color the animal sculptures. As a result, the colors of our prawn sculptures would become more and more natural over time. In particular, our artists are very good at playing with different colors. Therefore, any color you want our artists could meet your needs.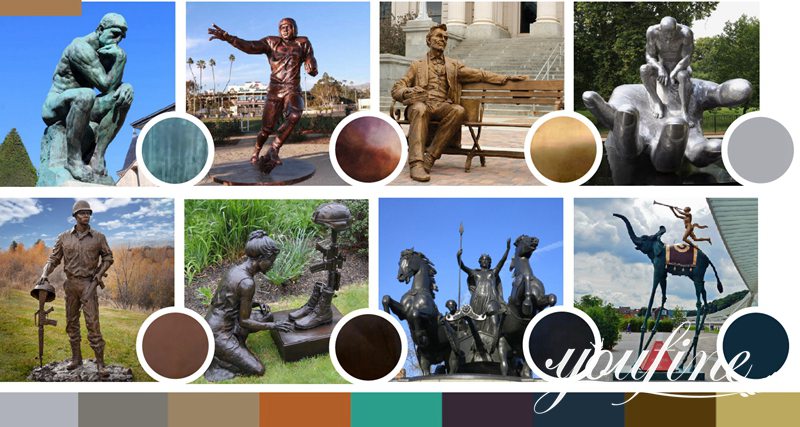 Use the Original Clay Model for Free:
YouFine has cast this exquisite clay model for the client. Therefore, you could use our clay model for free. And, as we all know, only an exquisite clay model could guarantee the perfection of a sculpture. Also, our clay model is experienced. Therefore, no matter what style of prawn sculpture you want, our artists could carve the exquisite clay model for you.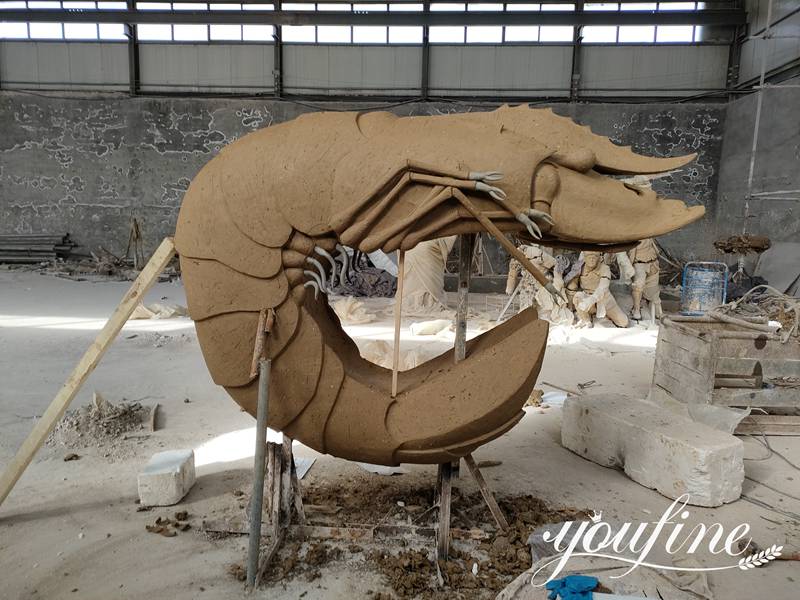 Without a doubt, please feel free to contact us if you would like to have a beautiful sculpture of sea creatures for your restaurant. YouFine would customize a satisfactory prawn sculpture for you. And our sales consultants could also provide you with direct factory prices.