Introduction of life-size Camel Statue:
YouFine's ornately decorated life-size camel statue is absolutely stunning in terms of aesthetic appearance. Especially the realistic and vivid appearance of this sculpture has been popular with customers. And, these beautifully designed life-size camel figurines are durable and long-lasting.
YouFine casts a life-size camel statue from high-quality bronze. Of course, people could sit on the camel to play and take pictures. Plus, the YouFine bronze camel statue is resistant to all types of wear, so kids could have fun. There is no doubt that this sculpture could decorate indoor and outdoor places, especially the entrance of the zoo and the resting place of the park.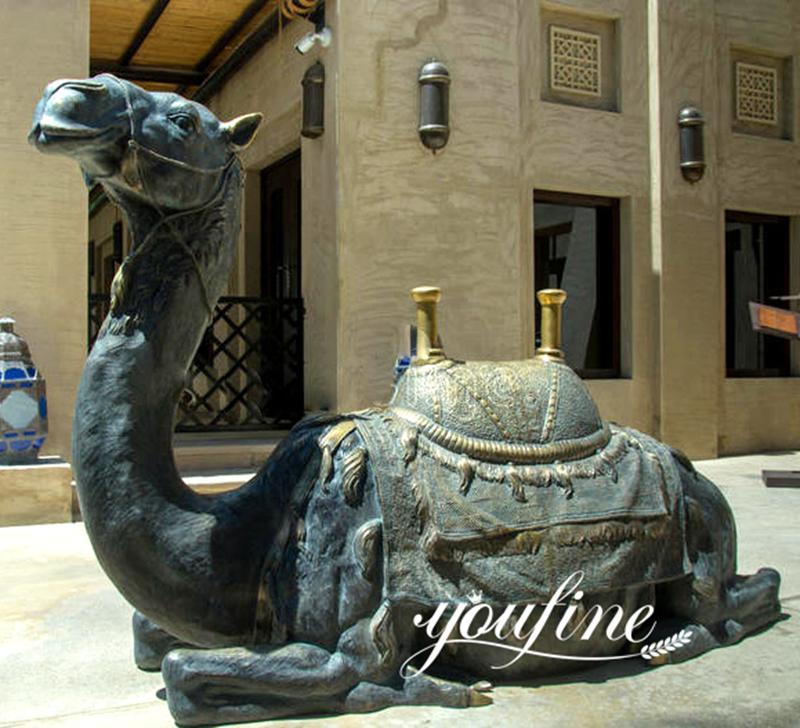 YouFine Could Provide Customization:
YouFine offers a variety of life-size camel statues. Of course, we would make different designs according to your preferences and requirements. Moreover, our camel sculptures are available in a variety of shapes, sizes, and colors. And, YouFine bronze life-size animal statues are anti-corrosion and temperature resistant. Well, this life-size camel figurine is also great as a gift and garden decoration art. You could provide a photo of the camel shape. YouFine custom service is sure to meet your requirements.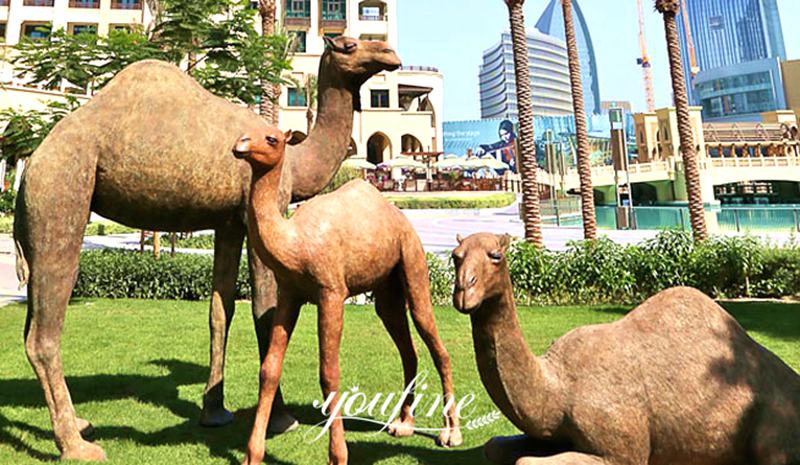 The Camel Site Saudi:
Saudi Arabian researchers discovered a series of life-size camel sculptures in 2018. These life-size camel sculpture sites are older than Stonehenge and the Pyramids of Giza. And they estimate the artworks date back to about 2,000 years ago. These sculptures become the oldest surviving large-scale three-dimensional animal reliefs in the world.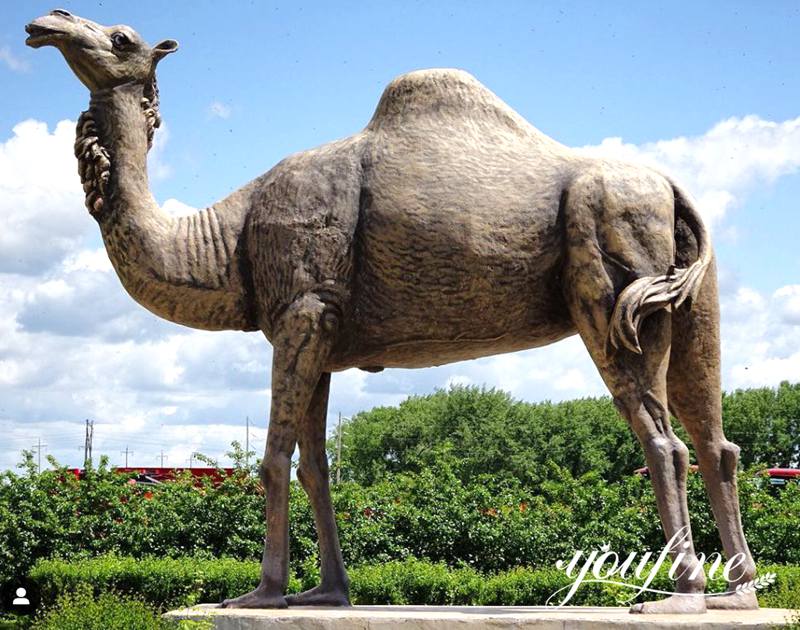 Where Do Camels Live?
The dromedary or Arabian camel is the most common and smallest species of camel. And, dromedary camels have first domesticated in Arabia or Somalia some 4,000 years ago. Well, they are mainly in northern Africa, the Middle East, and Central Asia. In addition, Bactrian camels are in southern Mongolia and northern China. Bactrian camels are native to Central Asia and lived in grasslands. It is the largest species of camel.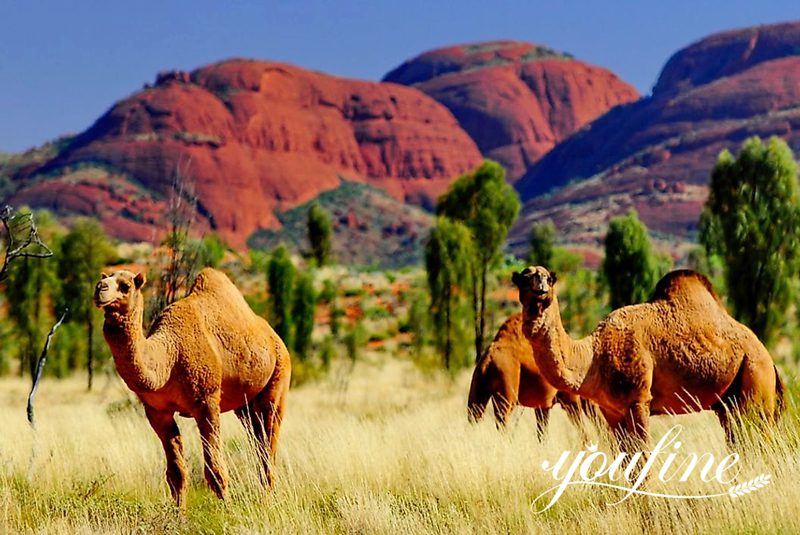 Interestingly, Australia has the largest wild camel population in the world and the only wild dromedary population. Today, camels in Europe exist only in zoos and private farmers. Camels were reintroduced to Canada and the United States in the 19th century. But today there are no camel populations outside of zoos.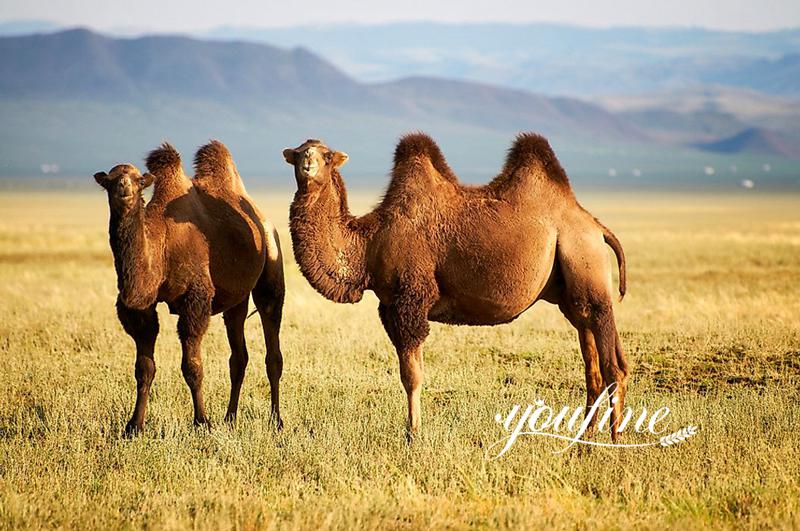 YouFine's unique life-size camel statues have been well received by many customers. We use the traditional lost wax method and chemical coloring method. YouFine could cast very fine camel sculptures for mud. You could contact us immediately for more details and a reasonable price.