Introduction of Chinese Dragon Statue:
This large bronze Chinese dragon statue in golden all over is perfect for any garden or outdoor water feature space. YouFine's bronze dragon sculptures perfectly depict the appearance of dragons in traditional culture. First, the Chinese dragon's head hair, and beard come to life. Secondly, the golden dragon scales are all over the body, representing wealth and honor. Moreover, the dragon's body is slender like a snake.
Also, it has deer-like horns and big, protruding round eyes. The most distinctive thing is that this dragon sculpture also has eagle-like claws. Of course, the most commendable detail is that this bronze dragon sculpture contains a bead in its mouth. There is no doubt that YouFine could restore the image of the dragon in mythology for you. These bronze dragon sculptures are mostly used in parks, directly in front of buildings, and in landscapes related to water.
Reasons Why People Worship Dragons:
The dragon is a mythical animal in Chinese mythology. It has the advantages of various animals and is omnipotent. Because dragons are believed to have magical powers, many modern Chinese also like to use dragon sculptures as decorations. If the external environment of the house lacks real mountains and rivers, people would choose to place dragon statues at home as a symbol of the landscape.
If the surrounding environment and indoor environment are not enough to accumulate atmosphere, dragon statues could also be used to form a good atmosphere indoors. In Chinese Feng Shui, the dragon is the representative of the east, so the statue of the dragon is suitable to be placed in the east. Dragons are closely related to water, and the north represents water. Therefore, the statue of the dragon is also suitable to be placed in the north.
Chinese Auspicious Animals:
The dragon, phoenix, tortoise, and Kylin are the four great beasts in ancient China. Only the tortoise is real, the others are fictional. Each animal is a symbol of good luck.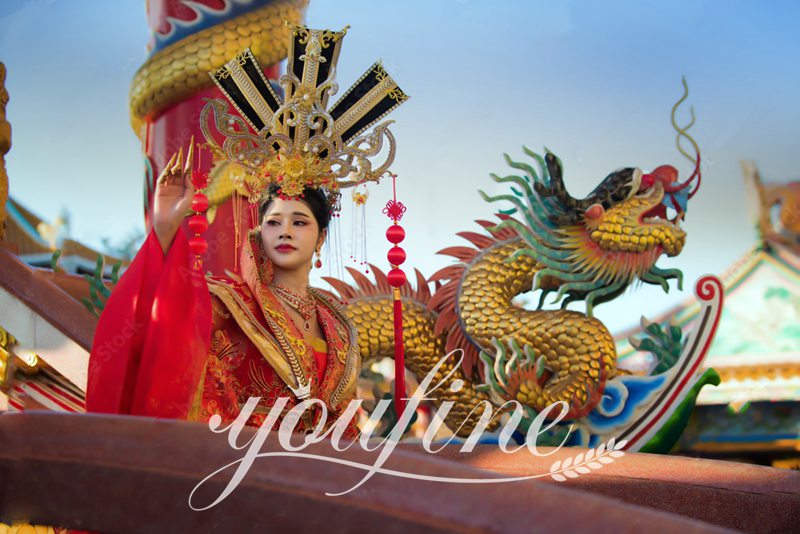 The phoenix is gorgeous and colorful and is the king of all birds. Usually matched with a dragon, on festive occasions, it is a wish for a happy marriage for the couple.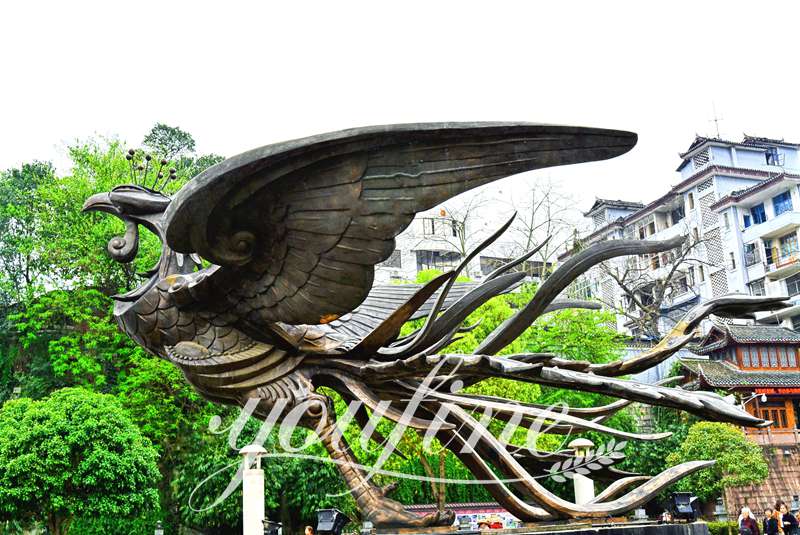 Tortoises are one of the longest-living animals on Earth and are symbols of longevity and wealth. Therefore, according to Feng Shui, it is beneficial to enshrine turtle statues in places that bring wealth.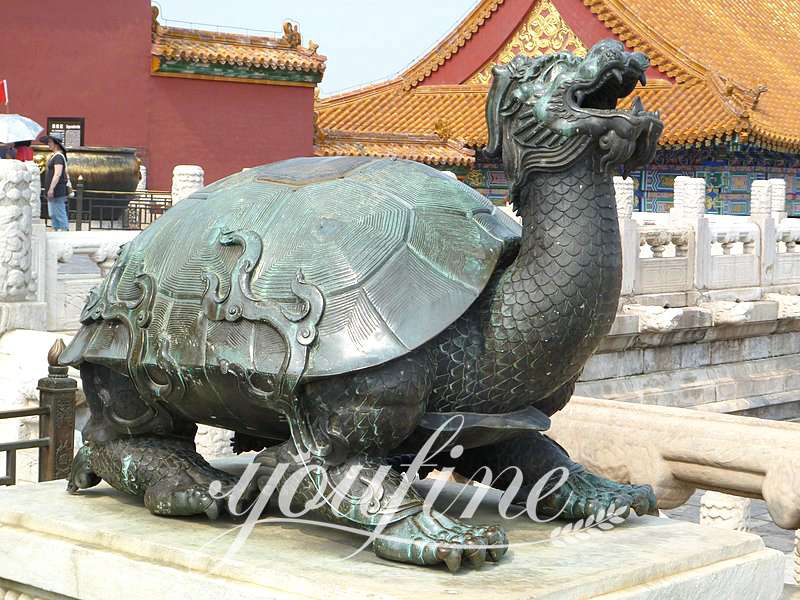 Kylin is very lively and intelligent. And, Kylin is brave and could block demons. Therefore, we would also see unicorn sculptures in front of many buildings.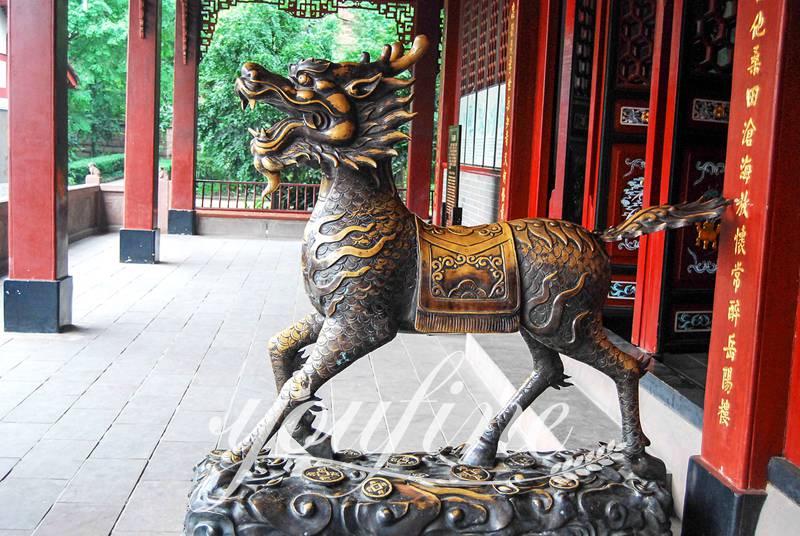 YouFine High-quality Dragon Sculptures:
Chinese dragons are sacred animals. And the shape of the dragon sculpture could be customized according to customer preferences. First in order to cast a fine dragon sculpture. Our artists first make clay models of the same scale. And, when our customer approves the clay model, we would use the lost wax method to cast the bronze dragon sculpture for the customer. Of course, after hundreds of years of inheritance, our artists are proficient in casting techniques. And, through the improvement of casting techniques, we could cast more realistic and exquisite bronze dragon sculptures for customers.
If you want a Fantastic bronze dragon sculpture please feel free to contact us. The talented artists at YouFine are sure to be able to cast you a mighty bronze Chinese dragon statue. In addition, our responsible sales would also provide you with satisfactory service and favorable factory direct quotations.