The Chimera of Arezzo stands as a renowned relic of Etruscan sculpture, a testament to its enduring legacy. Crafted with the utmost precision in high-quality bronze, this masterpiece beautifully encapsulates the rich tapestry of Greek mythology. YouFine offers you the opportunity to possess this classic creation.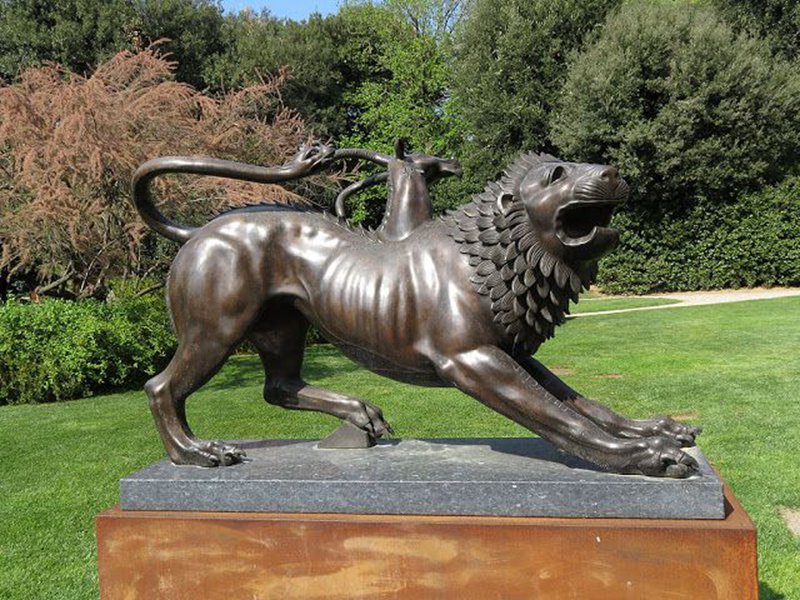 What Exactly is the Chimera of Arezzo?
This legendary creature, drawn from Greek mythology, originated in Lycia. The Chimera is a fantastical hybrid, typically featuring a lion's head, a goat emerging from its back, and a serpentine tail. Unearthed in Arezzo, Tuscany, Italy, this bronze statue is widely regarded as the pinnacle of Etruscan art and now finds its home in the National Archaeological Museum in Florence. If you admire this masterpiece, YouFine could replicate it for your garden.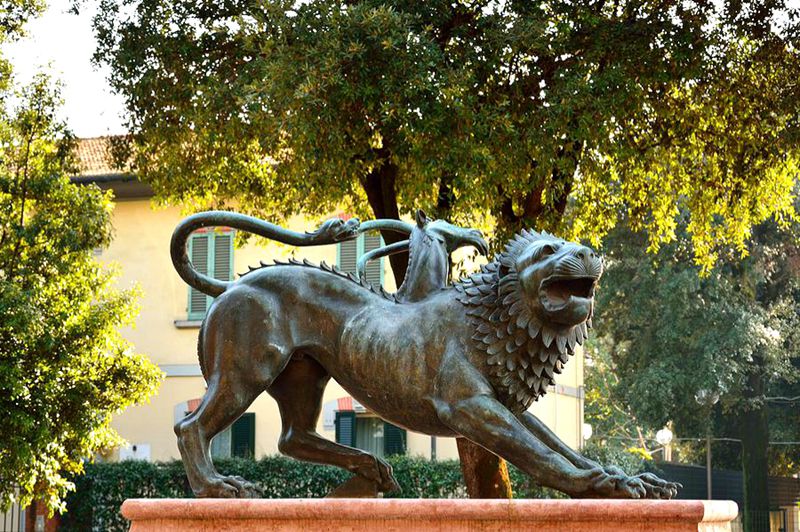 Delve Deeper into Chimera Sculpture.
The life-sized bronze Chimera of Arezzo stands at an imposing 31 inches in height and stretches 50 inches in length. Its dynamic pose, with a crouching rear end poised for a leap and fully extended claws, captures a moment of impending action.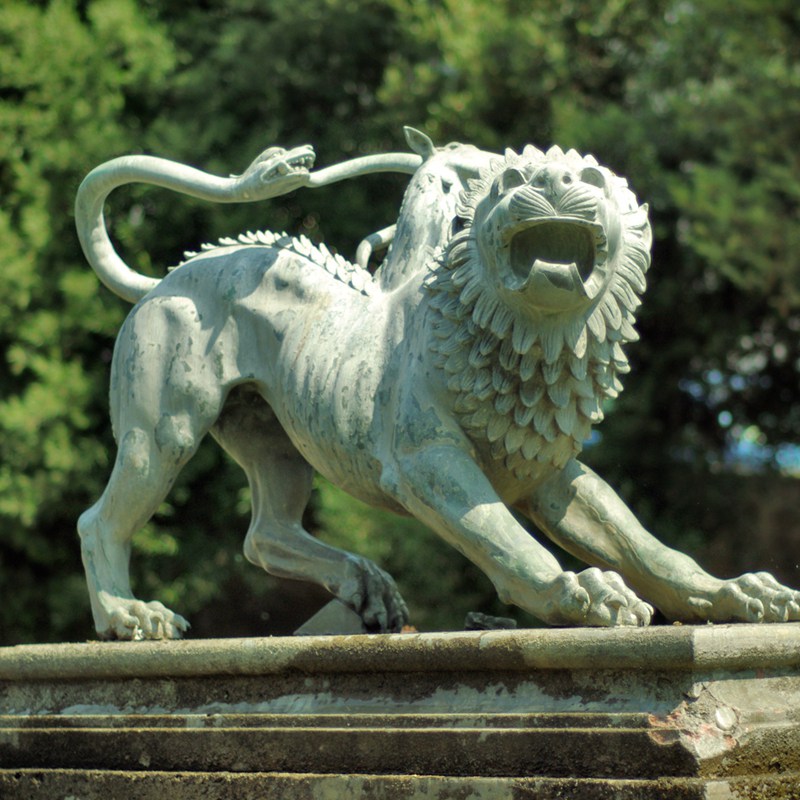 More Details about the Sculpture:
A closer examination reveals intricate details. The lion's head boasts a lush mane of layered triangular points that harmonize with the bristling spikes along its back. This lifelike and expressive animal sculpture not only offers visual delight but also carries a touch of auspiciousness.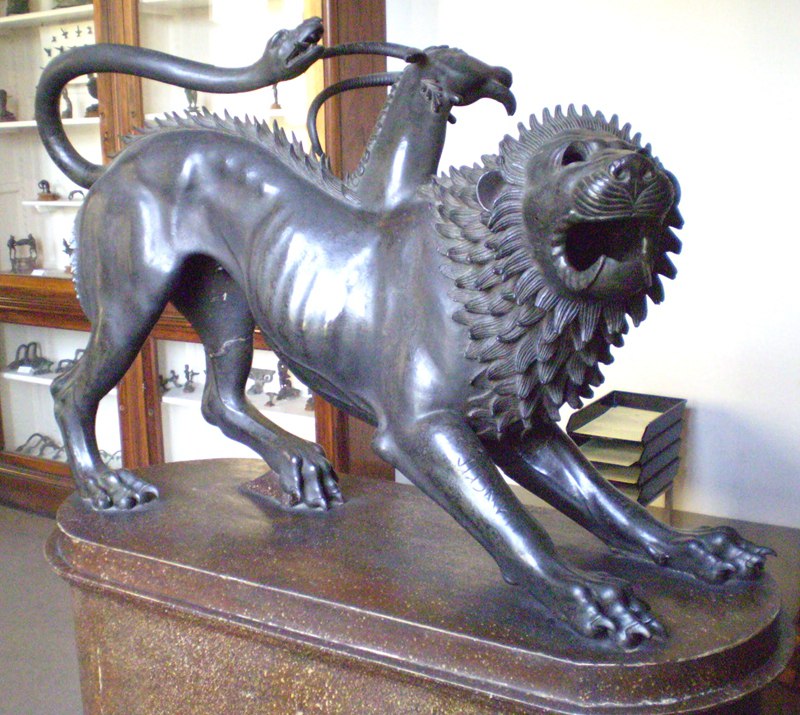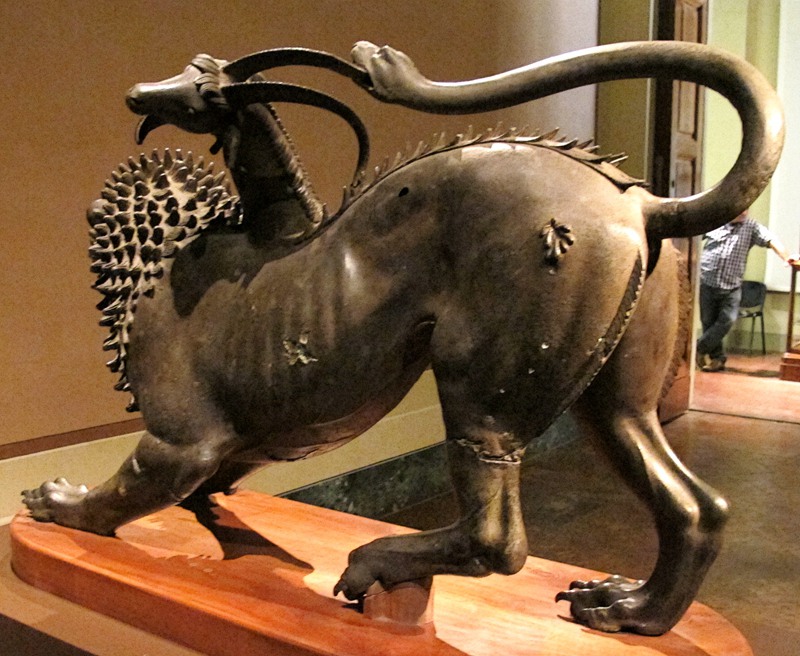 A Perfect Replica of the Original:
Our commitment to replicating the original is unwavering. An old Chinese adage suggests that true beauty resides in the essence, not just the form, and this holds equally true for sculptures. The form defines a sculpture's ultimate perfection. At YouFine, our proficient clay mold artists specialize in creating these molds. Years of experience, combined with a genuine love for art, drive our artists to strive continually for perfection. They meticulously study every nuance of the sculpture, making constant modifications to the clay model. The end result consistently meets the approval of our clients, and we hope it will charm you too.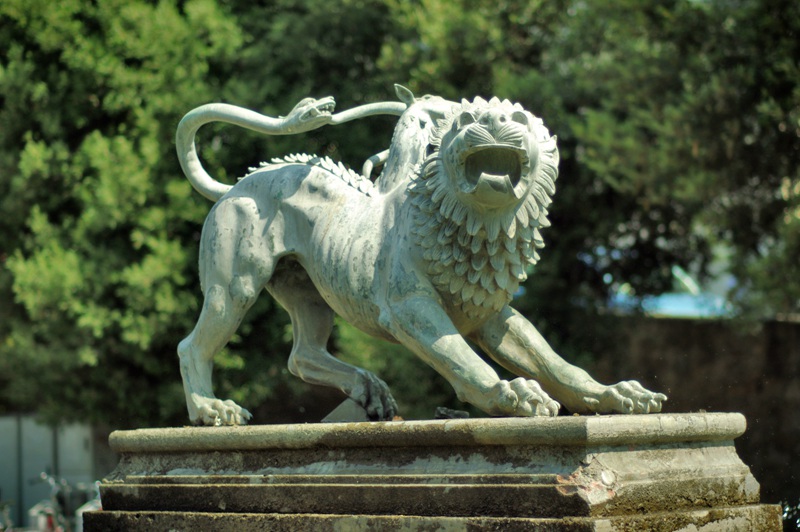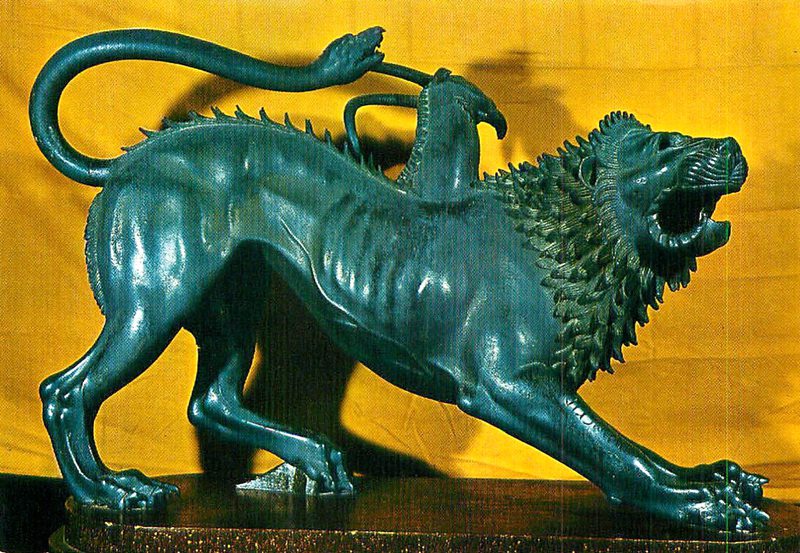 Silica Sol Casting Technique Adds Durability:
The use of the Silica Sol Casting technique augments the sculpture's durability. YouFine's sculptures exude stunning beauty while enduring the test of time. Silica sol casting enhances rust resistance, allowing our sculptures to thrive even in proximity to water bodies, including the sea. Moreover, the sculpture's surface exudes a delicate and smooth finish. Few factories employ this meticulous approach, but at Trevi, we always strive to distinguish ourselves through uncompromising quality.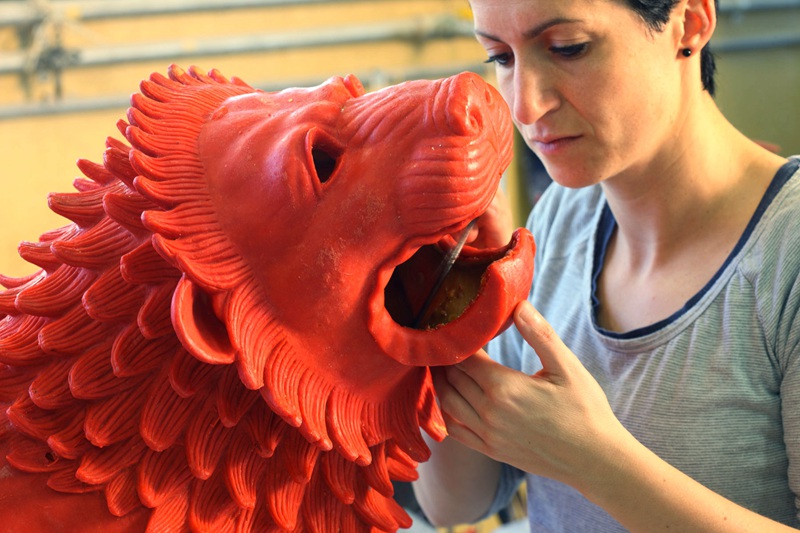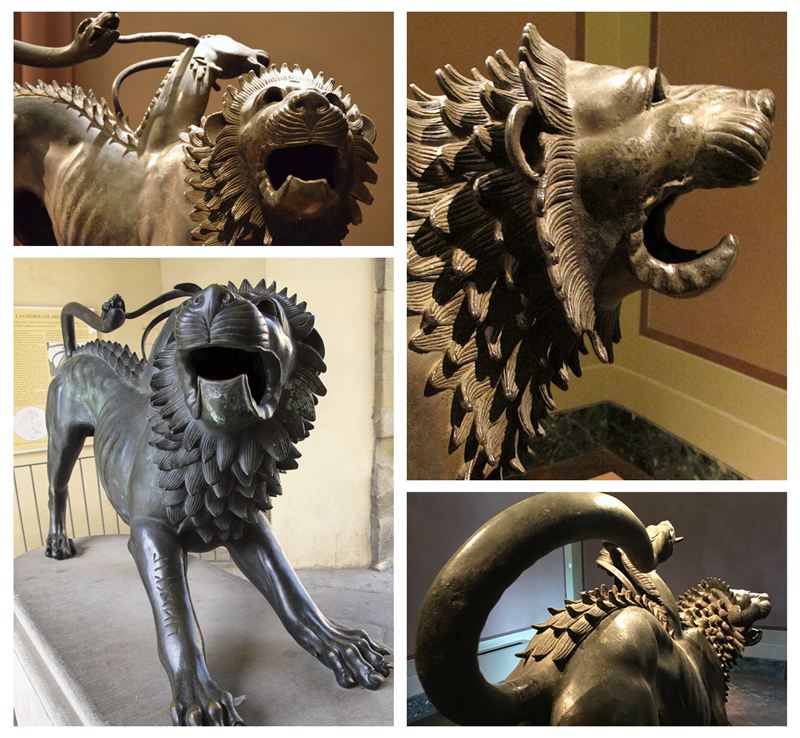 If the bronze Chimera of Arezzo Greek mythology sculpture captivates your interest, don't hesitate to contact us promptly. Currently, YouFine is running an exciting promotion as a token of appreciation for both new and loyal customers, with numerous discounts awaiting you. Reach out to us for further details!