This bronze lynx statue that depicts the Canadian lynx has come to life. As CU Denver's official mascot, it was installed in the popular courtyard area between the Student Commons and the Lola & Rob Salazar Student Wellness Center. This Lynx mascot sculpture is unique because it truly came from the initiative and creativity of CU Denver's students. And it would serve as a permanent, bold symbol of CU Denver's community and pride! The high-quality bronze animal would accompany the school to witness many glorious years in the future!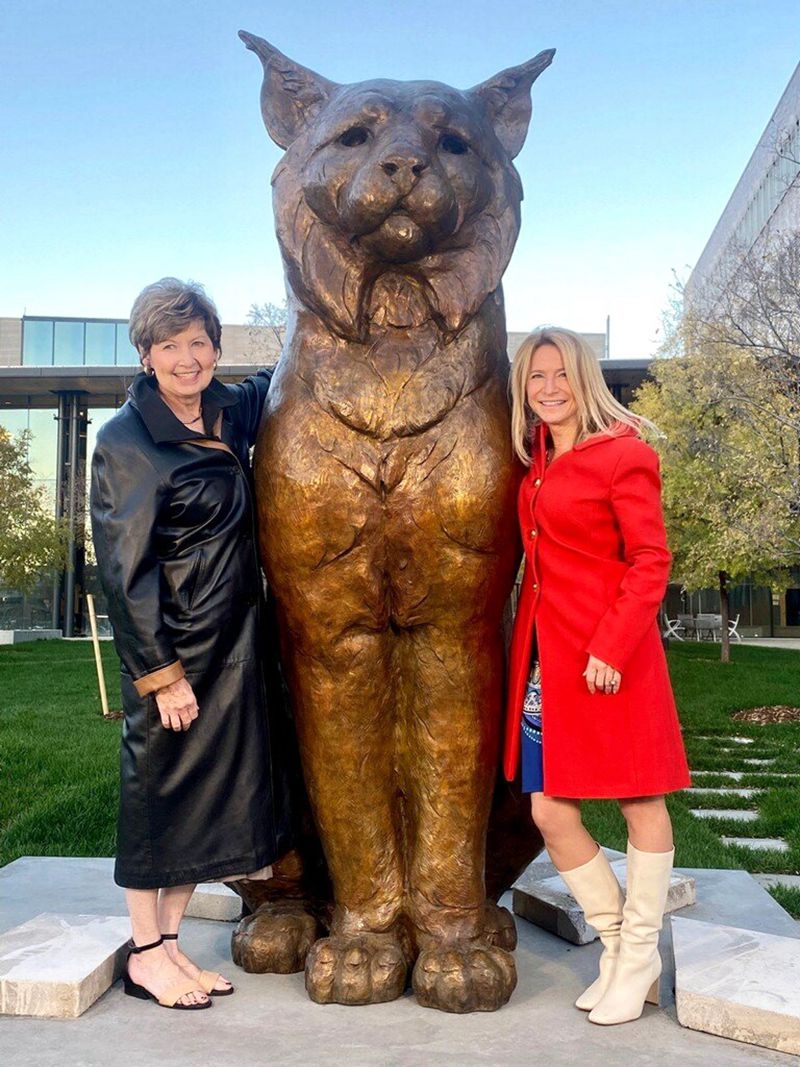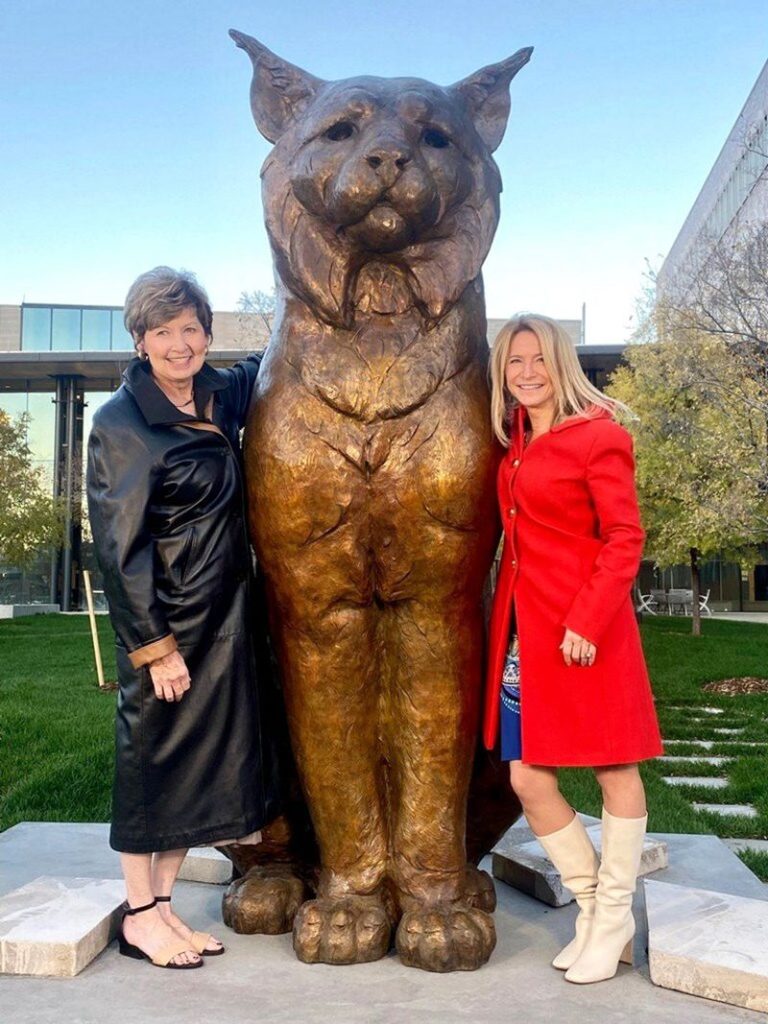 The Beautiful Symbolism of Lynx Statue:
Dan Ostermiller, a beloved bronze sculptor, is good at capturing wildlife in an exaggerated, surreal style. He infuses this sculpture with personality, elegance, and the presence of soul. Therefore giving viewers a meaningful understanding of CU Denver's identity, this lynx would be a powerful symbol of incredible students and the campus. The welcoming of the feline friend, with its distinctive grin, bright green eyes, and bedazzling dance moves, was an effort to create campus unity and to give the university an identity of its own.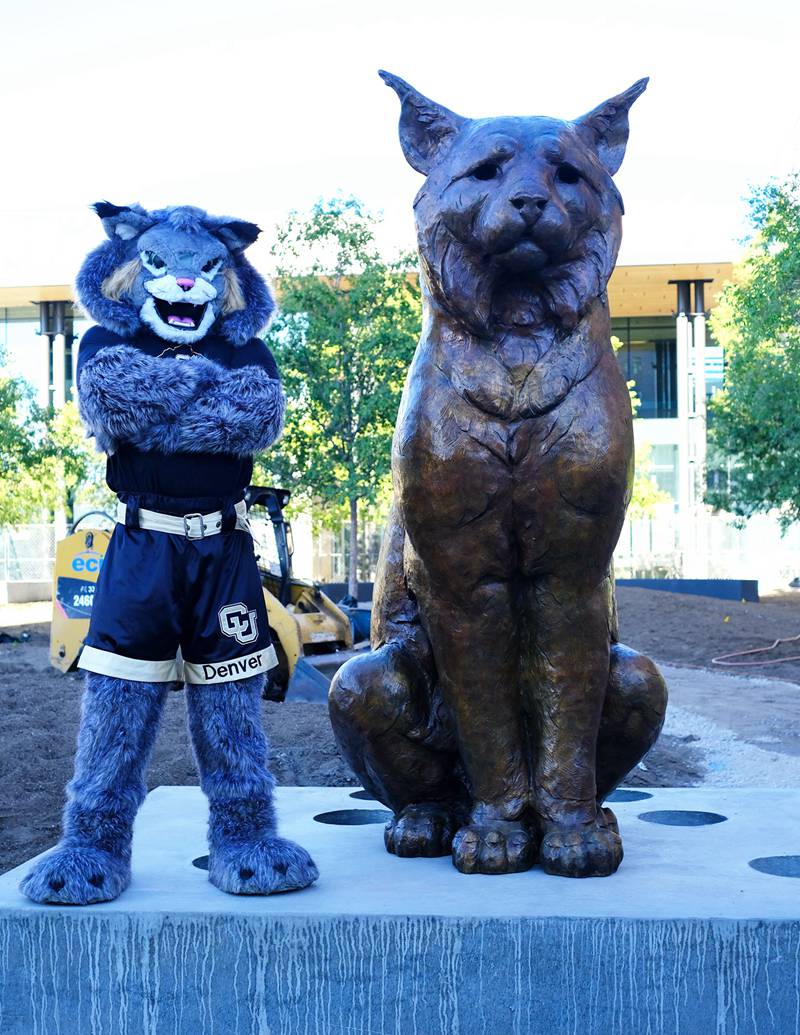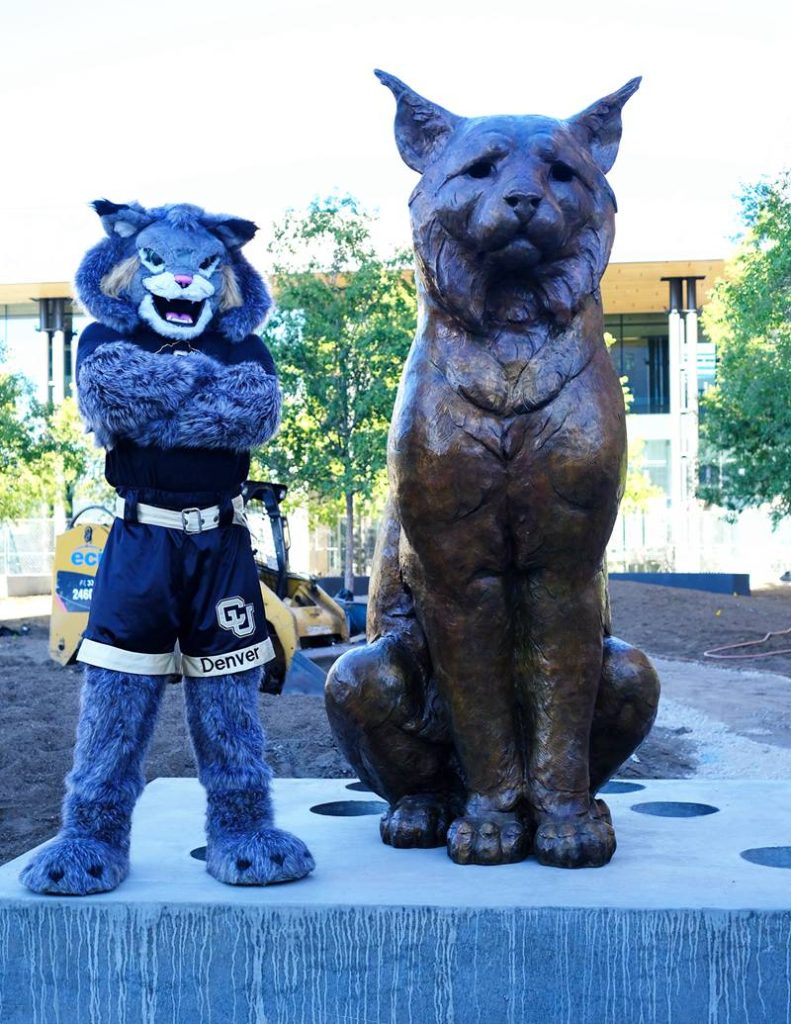 YouFine could Highly Reproduce:
YouFine always is a factory that supports customization, if you like some sculpture, we could reproduce one for you perfectly! About the bronze large lynx sculpture, our masters have studied it very thoroughly, including the colors, the materials, and the overall dimensions and even detailed proportions. In order to ensure you're satisfied with our lynx sculpture, our masters would make a clay mold for you to check! From this clay mold, you could foresee 80% of the effect of the sculpture, because our clay molds and sculptures are all 1:1. My friend, our whole production process would be in your control!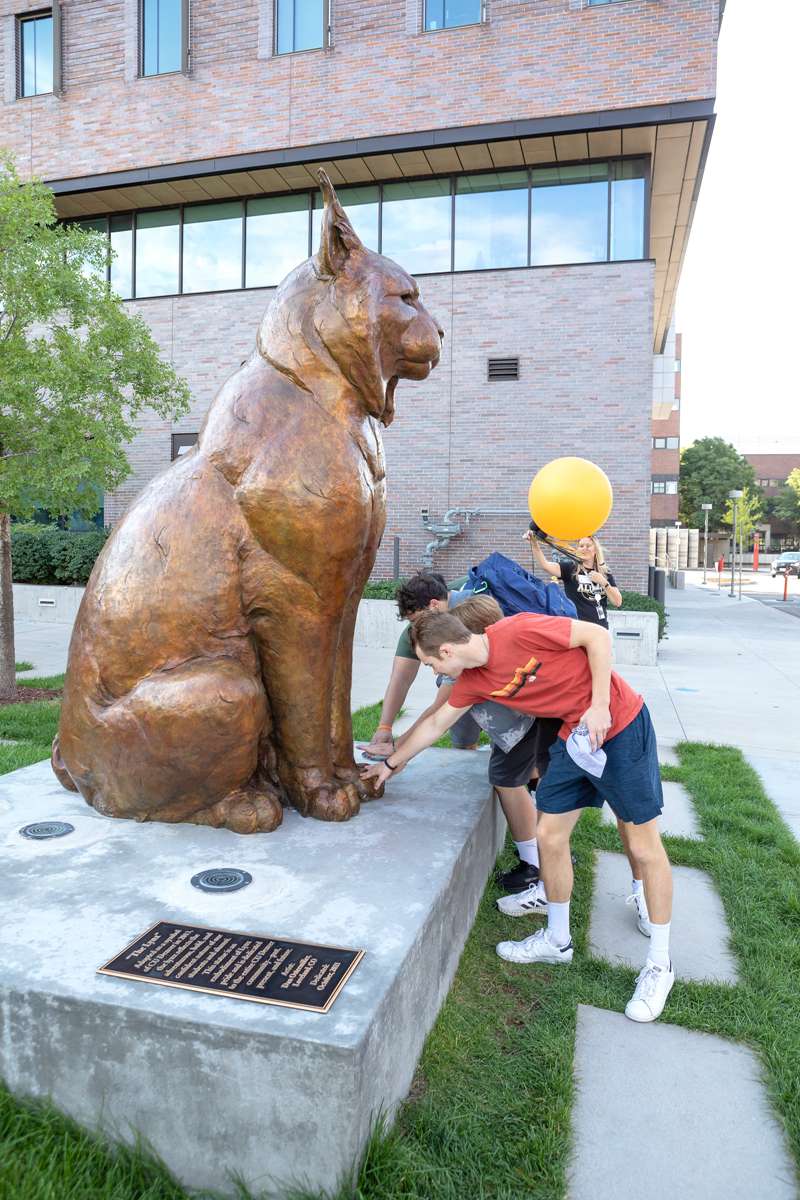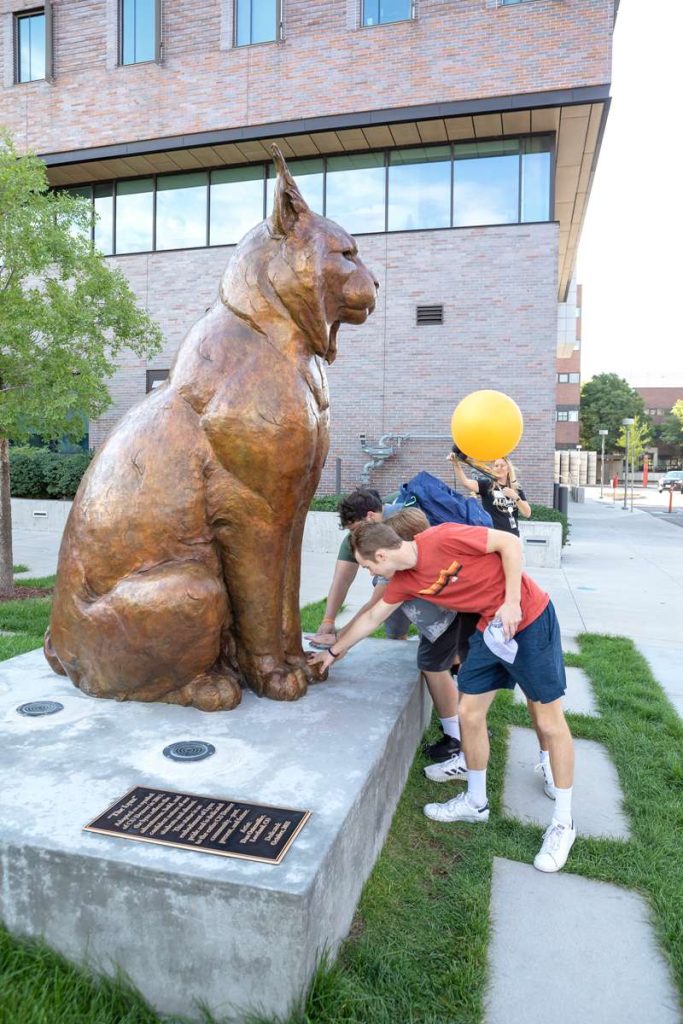 Customize More Unique Lynx Statue:
This large bronze lynx statue was installed in a public space and as the school's symbol, so it has a large size. If you love this sculpture but want to put it in your garden, that's no problem. YouFine has made bronze sculptures for about 40 years, we could scale them proportionally to match your yard well. If you have any ideas about the wildcat sculptures, that's all no problem. Sincerely hope we could meet each other luckily!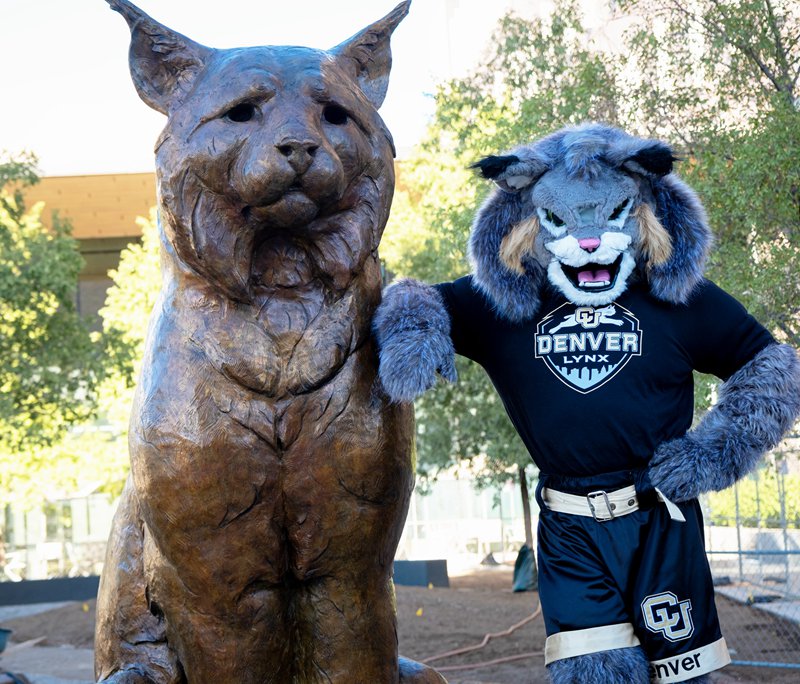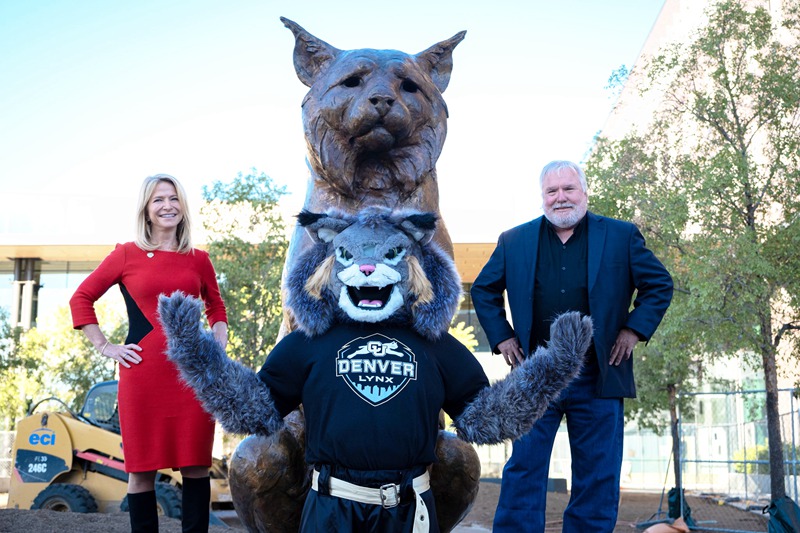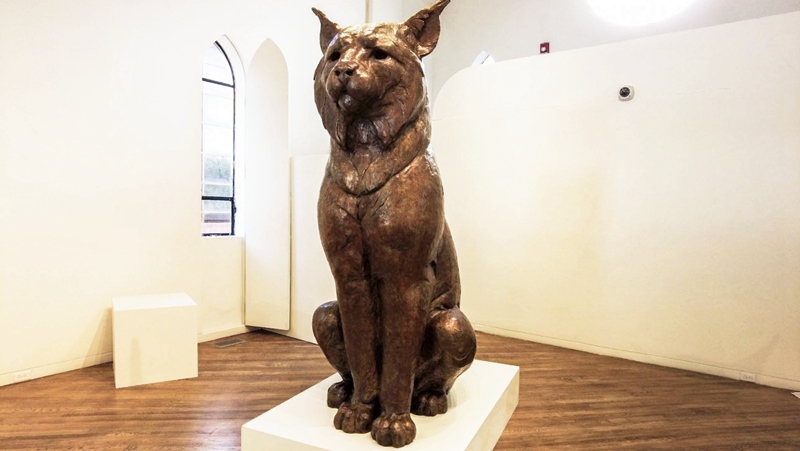 If you're interested in our Bronze large lynx Sculpture as a mascot for your home or your city, please contact us immediately! YouFine would always be here waiting for you, ready to support you at any time!